Laura's Naturally Sweet Blog
Psssst...............looking for naturally sweet, healthy, deliciously moreish cakes? You've come to the right place!
Caramel Whip and Hazelnut Slice
Happy Mother's day everyone – and especially to all you awesome Mum's out there!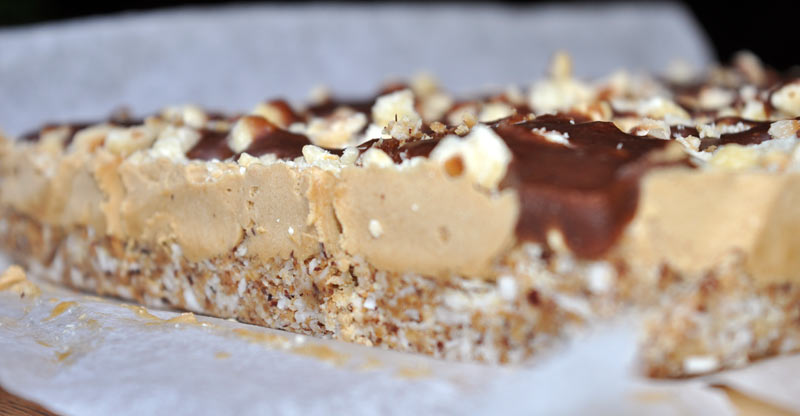 I know that I have mentioned in past Mother's Day posts about how great my Mum is, over the years she has been amazingly kind, loving and so supportive of everything I have ever done. She is just great – which is one of the reasons why I enjoy baking something extra special just for her.
And if there ever were an incredibly decadent, amazingly delicious, mouth-watering slice this would be it! Light and fluffy, sweet and nutty it balances the smooth with the crunch perfectly.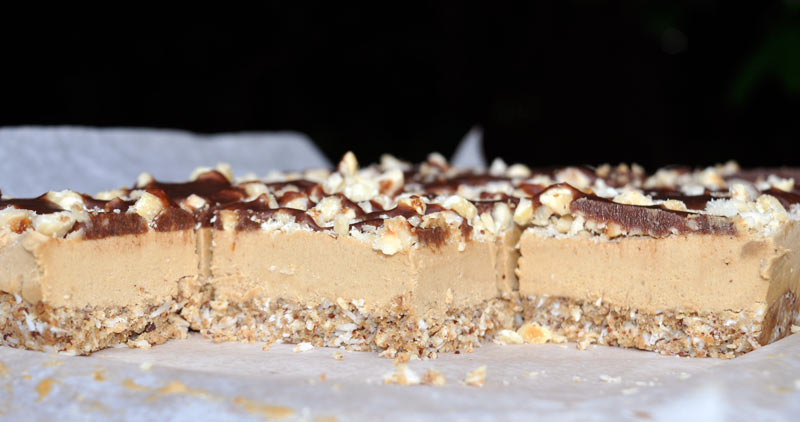 Don't miss out the bit where you whip it up – I like to borrow my Mum's kenwood chef to do this – thanks Mum – but it is also possible by hand, it just takes a bit more time. So worth it, I promise you – it really gets the air bubbles in and makes it light and fluffy and is, after all, the whip bit in the Caramel Whip and Hazelnut Slice! :D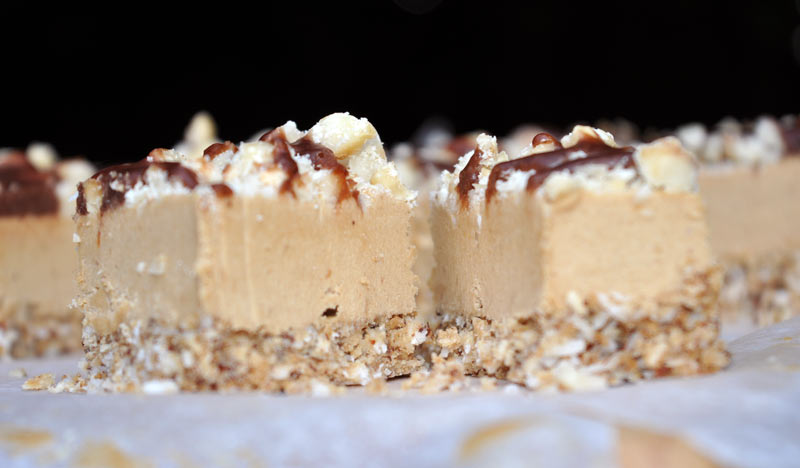 Any nuts will do but I like hazelnuts on this one. Pecan can also make a great choice against the caramel.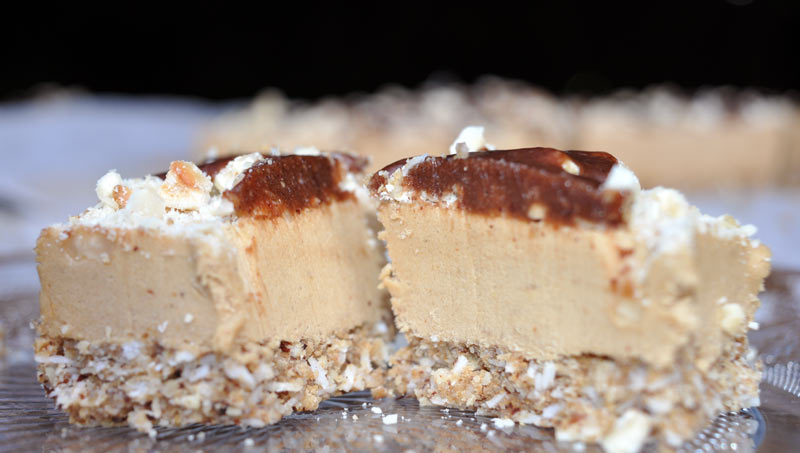 So let's get going – hope everyone has a beautiful day! <3 <3 <3
Caramel Whip and Hazelnut Slice
Prep Time: 20 mins               Top Setting Time: 40 mins           Set Time:2-4 hrs

Makes: 18
Ingredients:
Base:
2 Cups Shortbread Biscuit Crumbs – recipe here
1 tbsps. Maple Syrup
1 tbsps. Coconut Oil - melted
Topping:
¾ Cup Cashew Nuts – (soaked overnight)
½ Cup Coconut Oil – melted
¼ Cup Creamed Coconut
½ Cup Powdered Coconut Sugar
¼ Cup Maple Syrup
1 tsp. Powdered Vanilla
½ Cup Chopped Roasted Hazelnuts
Salted Caramel Drizzle:
2 tbsps. Powdered Coconut Sugar
¼ Cup Maple Syrup
2 tbsps Coconut Oil - melted 
Tiny Pinch of Himalayan Salt
Instructions:
     1)     In a bowl combine thoroughly all the ingredients for the base. Press the mix into the base of a 7" x 11" pan and place in the refrigerator to set for 10 mins.

     2)      Blend all the ingredients for the topping together until completely smooth. Place in the freezer for about 40 mins. Remove from the freezer and beat to create a light creamy frosting style topping.
     3)      Spread the caramel whip topping over the base and sprinkle with the hazelnut.
     4)      Stir the powdered coconut sugar, maple syrup, coconut oil and salt together until smooth. Drizzle over the top of the hazelnuts.
      5)       Place in the fridge for 2-4 hrs to set – slice and enjoy! :)