Laura's Naturally Sweet Blog
Psssst...............looking for naturally sweet, healthy, deliciously moreish cakes? You've come to the right place!
Chocolate Peanut Butter Slice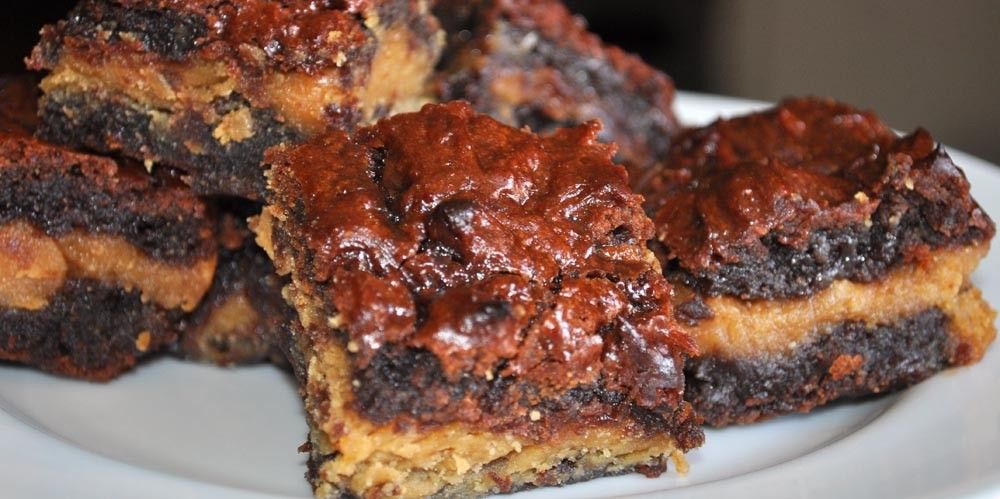 These bars are a wonderful, gooey slice of chocolate peanut heaven! So moreish it will be impossible to resist a second third fourth!!!

Will I get messy making these? Yes Probably! Will it be worth it? Yes definitely! Will I find them moist, delicious and positively moreish? Absolutely!!!!

The best bit about these is that they last for ages and they mature and get even more delicious! Only trouble with this is keeping your people's mitts off them long enough to discover this!!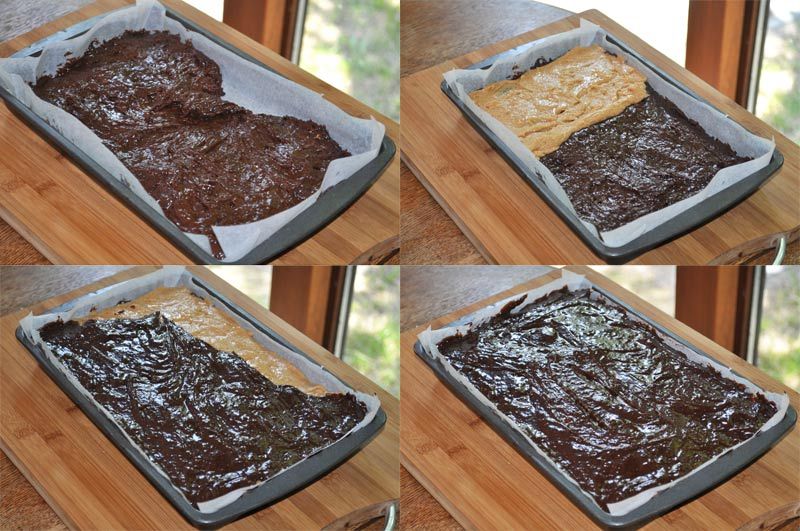 They are so just so moist and irresistibly delectable with the consistency of a brownie and a hidden layer of peanut butter – scrummy!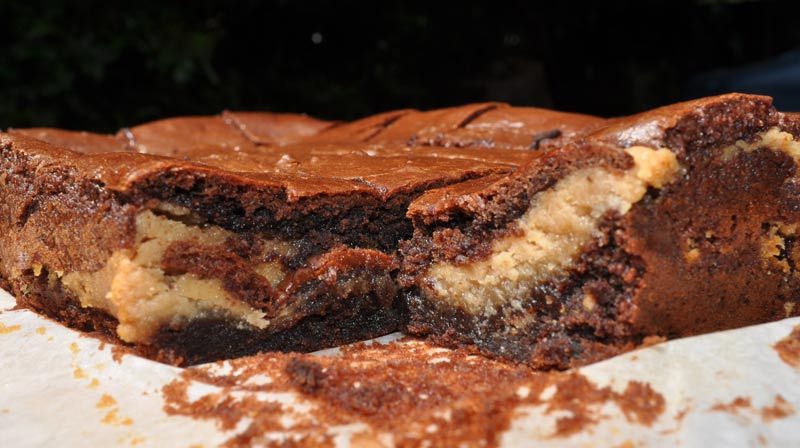 The layering can be a little tricky and therefore messy as the ingredients are quite sticky, if you're having trouble put your spoon under warm water a couple of times whilst pressing the chocolate batter unto place and you'll find it will stop sticking. You should get good coverage on the top but don't worry too much it will expand as it heats and join together.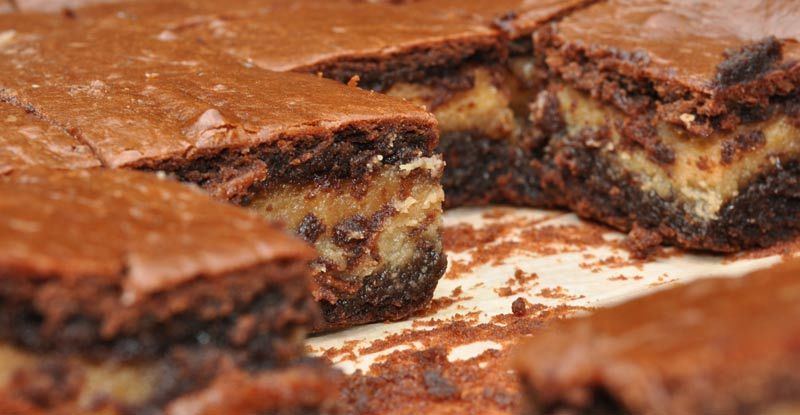 I like to make my own peanut butter for these - when I get a moment I will share the process in detail – mainly because I don't like excessive additives like palm oil, salt and sugar. However, it can be quite time consuming so when I don't have time Meridian produce a peanut butter that is made 100% from organic roast peanuts that tastes great.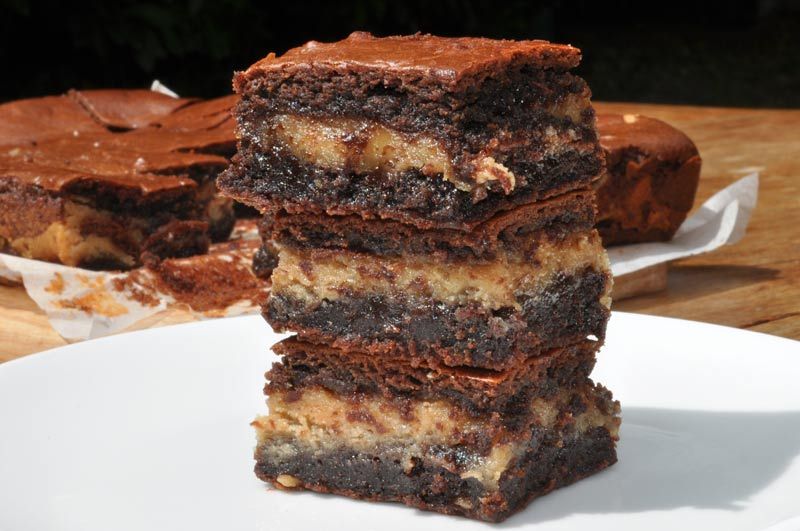 So here goes – hope you have fun making and especially eating these……… :)
Chocolate Peanut Butter Slice
Prep Time: 15 mins Bake Time 20 mins
Makes 24 Squares
Ingredients:
Brownie:
2/3 Cup Peanut Butter
¼ Cup Cocoa Powder
½ Cup Maple Syrup
1 tsp. Powdered Vanilla
1 ½ tsps. Baking Powder
½ tsp. BiCarb
2 Flax Eggs (2 tbsps. Ground Flaxseed whisked together with 4 tbsps. warm water)
¼ tsp. Himalayan Salt
Peanut Butter Filling:
1/3 Cup Peanut Butter
1/3 Cup Rice Syrup
1 tsp. Powdered Vanilla
Instructions:
1) Preheat the oven at 170˚C.
2) In a bowl combine all the ingredients for the brownie. Spoon about 2/3 of the mix into a 7 x 11 inch lined baking pan.
3) Mix together the peanut butter, rice syrup and vanilla until thoroughly combined. Layer over the base.
4) Take the remaining 1/3 of the base mix and spread it over the peanut butter mix.
5) Place in the oven and bake for 20 mins.
When making this recipe you might get a little messy putting the layer together as they can be quite sticky but it is sooooooo worth it. The final cake is so moist and tasty! :)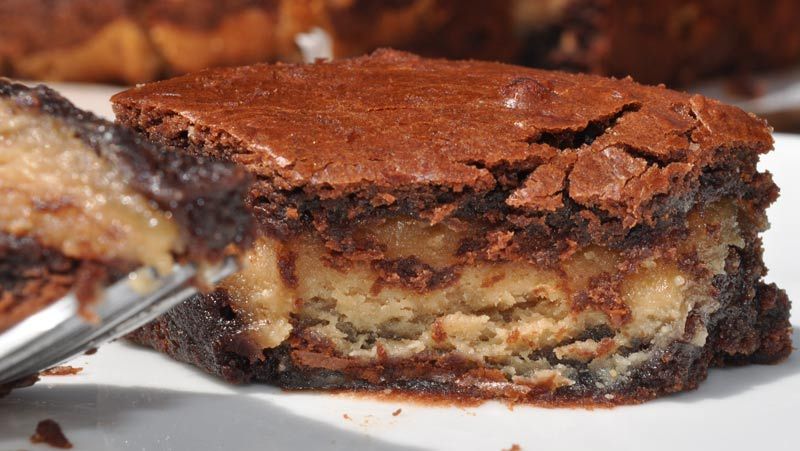 Like this? Try these.................................