Laura's Naturally Sweet Blog
Psssst...............looking for naturally sweet, healthy, deliciously moreish cakes? You've come to the right place!
Banana and Raisin Flapjacks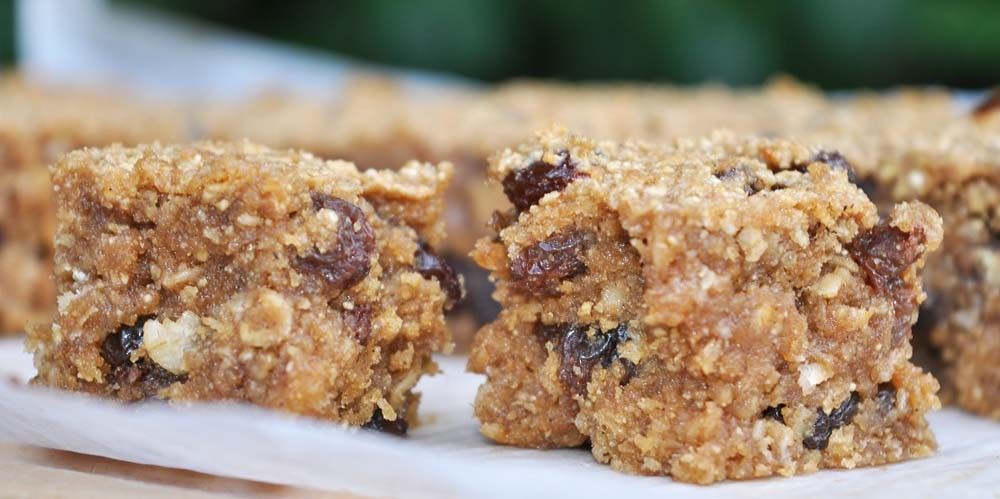 Sweet, delicious and ever so slightly moreish. This is almost a breakfast flapjack but it is one of those that could easily be taken out for lunch – or anytime time that you are on the go and need a nutritious, filling snack to hand.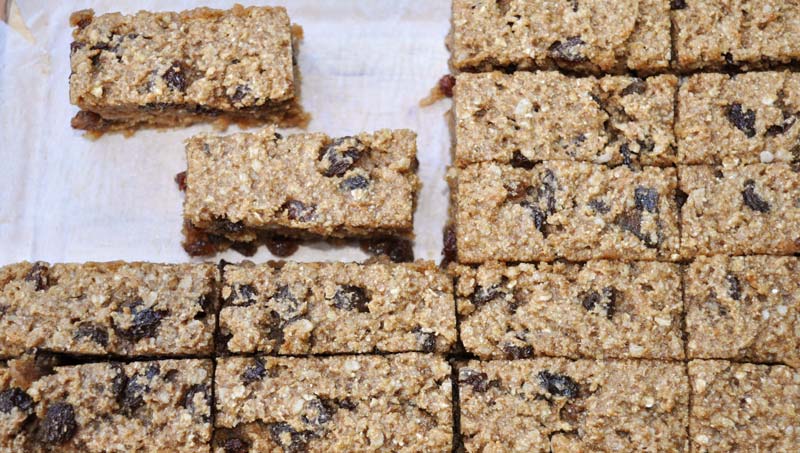 They are also super easy to make- mash the bananas, stir in the other ingredients, spoon into a tin, bake, cool and you're ready to go.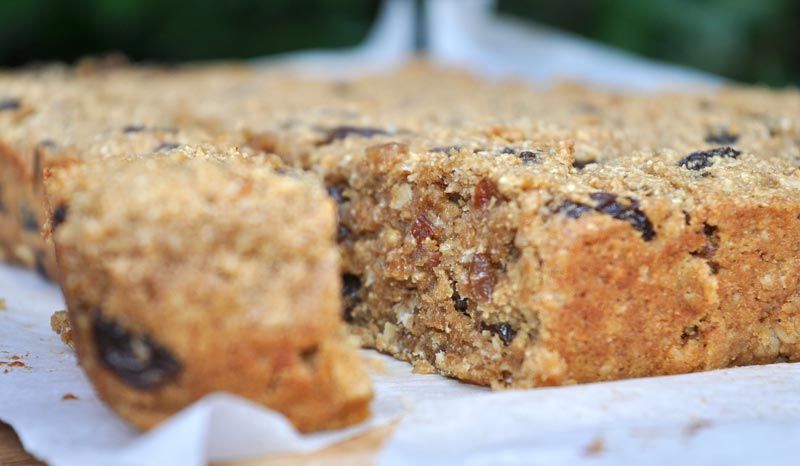 The oats and banana make then super satisfying and they are full of good things but the best but thing all-in-all is the taste.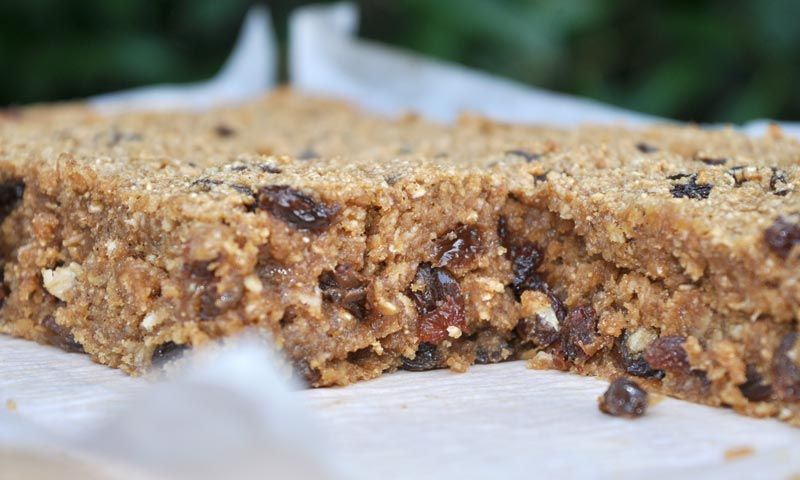 They are so yummy it's hard to believe how much goodness is in them!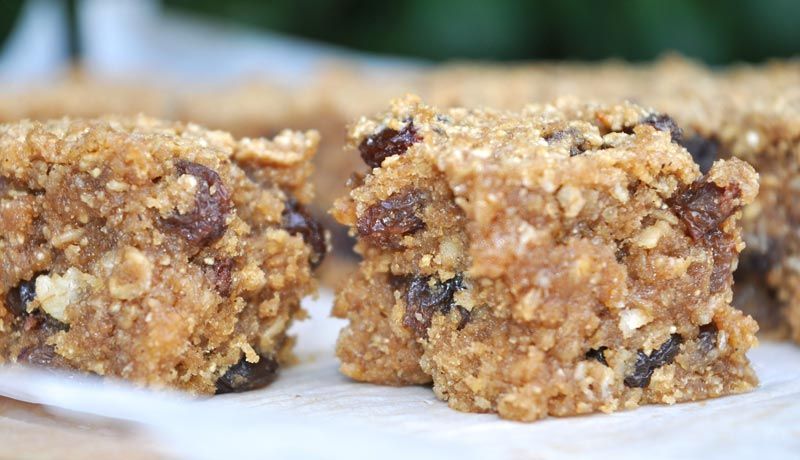 Think of banana cake with oats and raisin cookies and you've probably got some idea how amazing this is.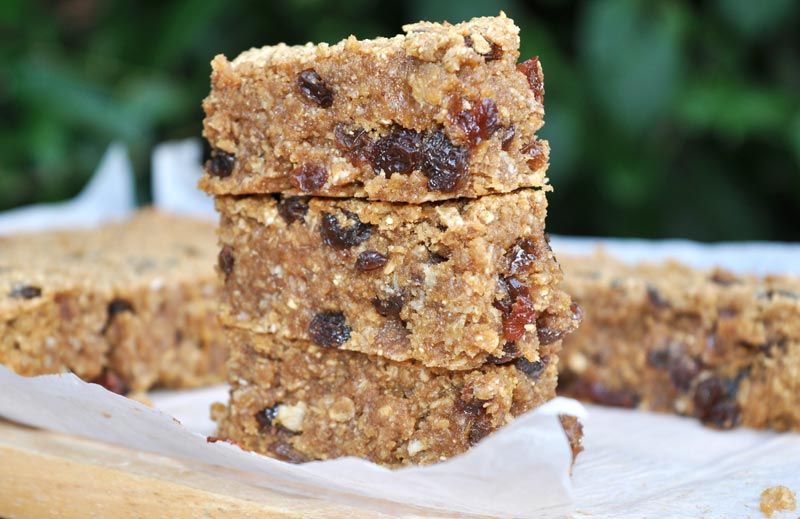 A little powerhouse of scrummy goodness that you can pop in a box in your handbag or lunchbox for anytime you, or your family, need instant energy and a pick-me-up.
Banana and Raisin Flapjacks
Prep Time: 10 mins Bake Time: 15 mins
Makes 24 Squares
Ingredients:
2 Very Ripe Bananas
½ Cup Coconut Oil - melted
¾ Cup Powdered Coconut Sugar
1 tsp. Powdered Vanilla
¼ Cup Soya Milk
¾ Cup Almond Flour
¾ Cup Ground Almonds
2 Cups GF Oats
1 tsps. Baking Powder
1 Cup Raisins (soaked in boiling water for 10 mins and then drained thoroughly)
Instructions:
1) Preheat the oven to 170˚
2) In a bowl mash the bananas and then mix in the coconut oil, powdered coconut sugar, vanilla and soya milk.
3) Add the almond flour, ground almonds, oats and baking powder. Stir until thoroughly combined.
4) Fold in the raisins.
5) Spoon into a lined 7" x 11" baking pan and place in the oven for 15 mins. Remove from the oven and allow to cool completely before cutting into squares.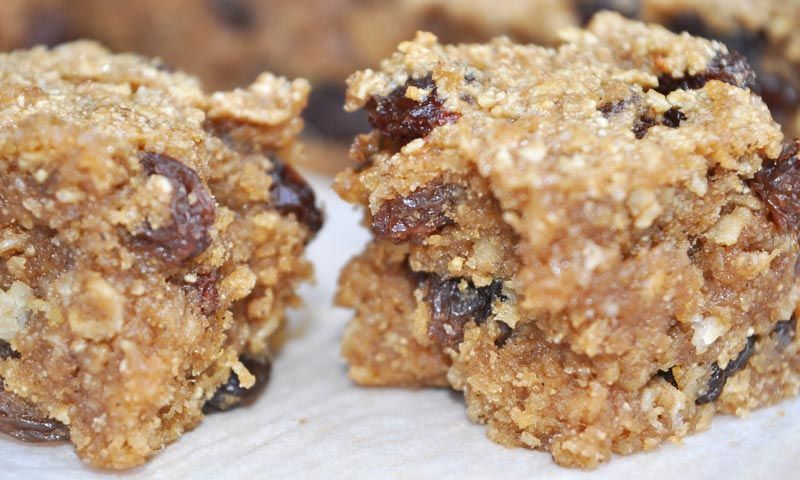 Like this? Try these................................