Laura's Naturally Sweet Blog
Psssst...............looking for naturally sweet, healthy, deliciously moreish cakes? You've come to the right place!
Thanksgiving Pumpkin Pie with Vanilla Bean Custard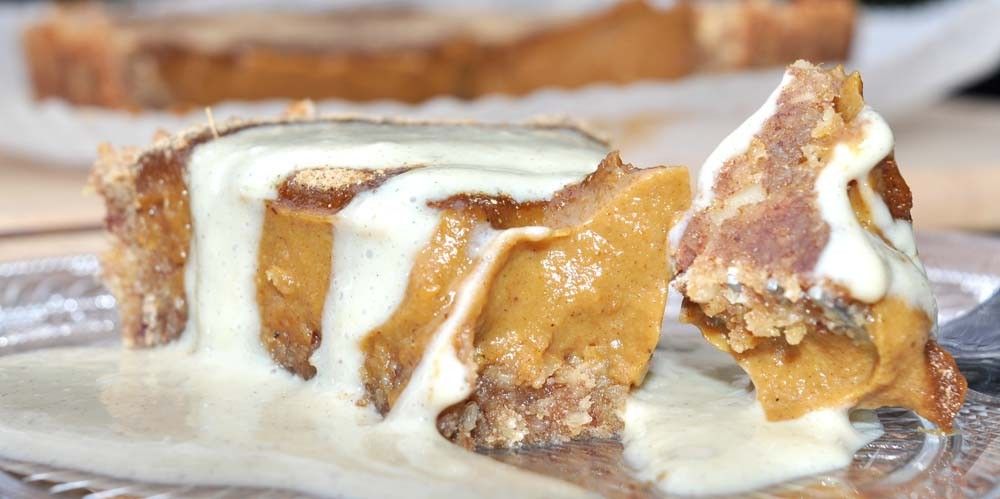 Sweet and spicy pumpkin pie smothered in smooth, creamy vanilla bean custard has to be the quintessential dessert for thanksgiving.
After all pumpkin pie is, without a doubt, the number one dessert sought after and requested at Thanksgiving.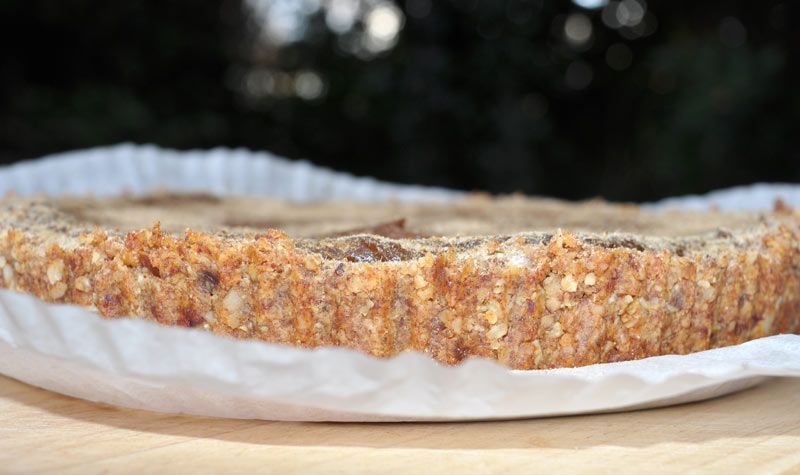 Not being a particularly common dessert here in the UK I must admit that, when I was offered it on the menu the first time I visited America, I was a little too cautious to try. Little did I know I was missing out on one awesome autumn dessert!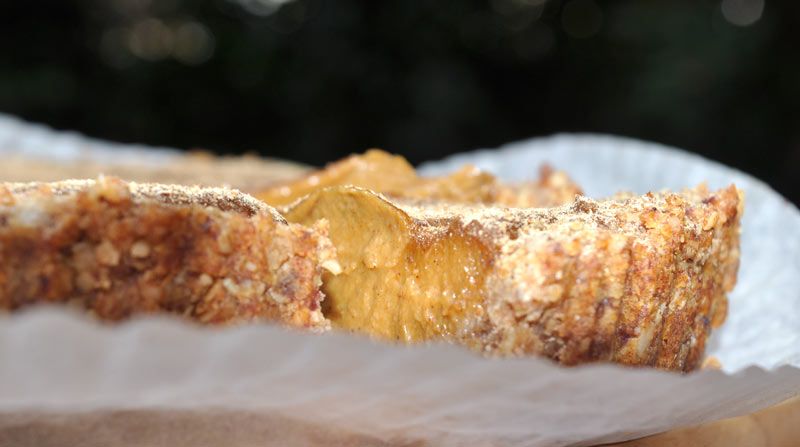 I may be British but I love he whole concept of Thanksgiving – taking a moment to be thankful for all the good things in life. Just concentrating on them – family, friends, a comfortable life, job and a warm house to live in.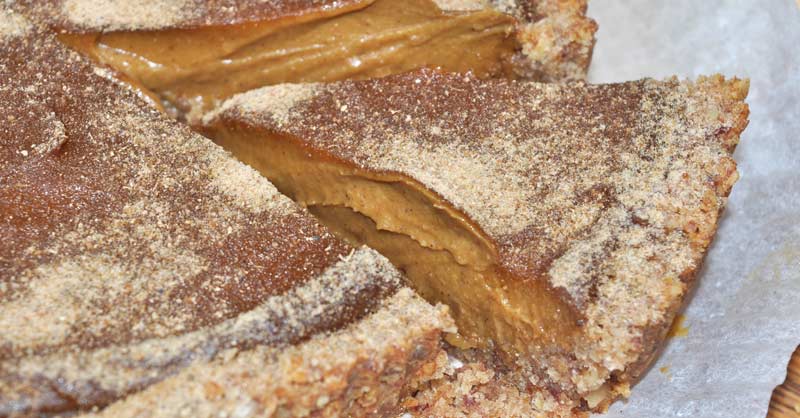 Enjoying the beauty of the world around - the red and gold leaves as they tumble to the ground - the whole earth falling asleep ready to replenish itself for spring.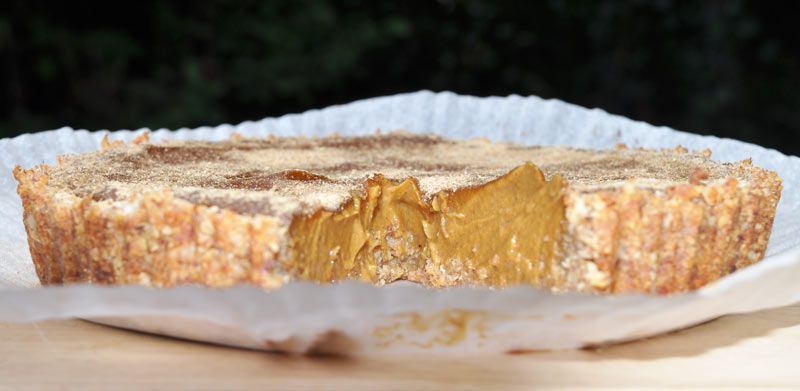 With this in mind, and pumpkins always readily available this time of year, I decided it was time to try a pumpkin pie - and of course serve it with a warm, sweet, vanilla bean custard. It is, after all, the perfect pudding for these chilly November days.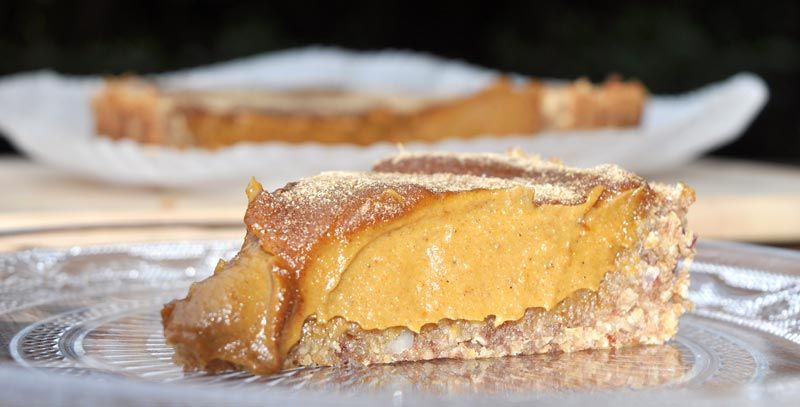 The custard may not be the same colour as the instant bright yellow shop ones (if you want it more yellow in colour you can add a little turmeric – but not too much – just for colour not flavour!) but it is soooooooooooo rich in deep smooth vanilla flavour.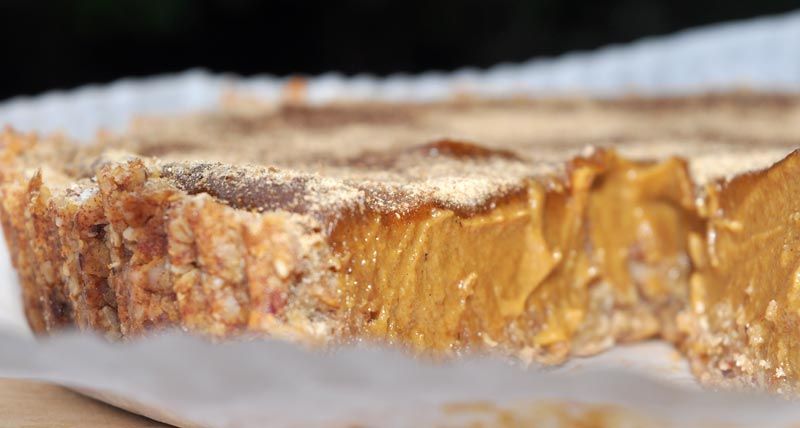 You can serve it warm or cold and the mix can be made ahead and stored in the fridge ready for heating just when you need it. I do hope that you try it out and enjoy it as much as we did here! :)
Thanksgiving Pumpkin Pie
Prep Time: 20 mins Bake Time: 28 mins
Serves: 10-12
Ingredients:
Base:
¾ Cup Brazil Nuts
1 Cup GF Oats
½ Cup Medjool Dates
2 tbsps. Maple Syrup
1 tbsps. Boiling Water
1 tbsps. Coconut Oil - melted
Pumpkin Pie Filling:
1 Cup Pumpkin Puree
½ Cup Cashew Nuts – soaked for at least 4 hrs
1/3 Cup Powdered Coconut Sugar
2 tbsps. Arrowroot Powder
1 tsps. Pumpkin Pie Spice
¼ tsp. Powdered Vanilla
½ tsp. Baking Powder
Pinch Himalayan Salt
Topping:
1 tsps. Pumpkin Pie Spice
2 tsps. Powdered Coconut Sugar
Instructions:
1) Preheat the oven to 170˚C
2) Blitz the brazil nuts in a food processor or in the blender until roughly ground. I like mine to be fairly fine but still have texture. Place in a bowl.
3) Grind the oats for about 1 min in the blender – you're looking to just make them a little denser than flour. Add to the brazil nuts.
4) Blend the dates, maple syrup and boiling water until smooth.
5) Stir the date mix and the coconut oil into the oats and brazil nuts until fully combined.
6) Press the mix into the base of a 8 inch round tart tin coming up the sides about an inch or so and place in the oven for 8 mins until a light golden brown.
7) Remove from the oven and allow to cool.
8) Blend together all the ingredients for the pumpkin pie filling until completely smooth. Place in the oven and bake for 20 mins.
9) Remove from the oven and allow to cool thoroughly before sprinkling with the pumpkin pie and powdered coconut sugar. Slice and enjoy! :)
Vanilla Bean Custard
Prep Time: 5 mins Cook Time: 10 mins
Serves: 10-12
Ingredients:
1 300g pk. Firm Silken Tofu
2 tbsps Arrowroot Powder
2 tbsps Rice Flour
½ Cup Maple Syrup
½ tsp. Powdered Vanilla
1 Cup Non-Dairy Milk
Instructions:
1) Drain the tofu by squeezing it between kitchen towel.
2) Blend together all the ingredients until completely smooth. Pour into a saucepan.
3) Heat on a medium flame for 10 mins until the mix starts to warm and thicken.
4) Remove from the heat and serve immediately.
Once blended but before cooking, this custard can store in the fridge in an airtight container for up to 5 days. Can be served hot or cold.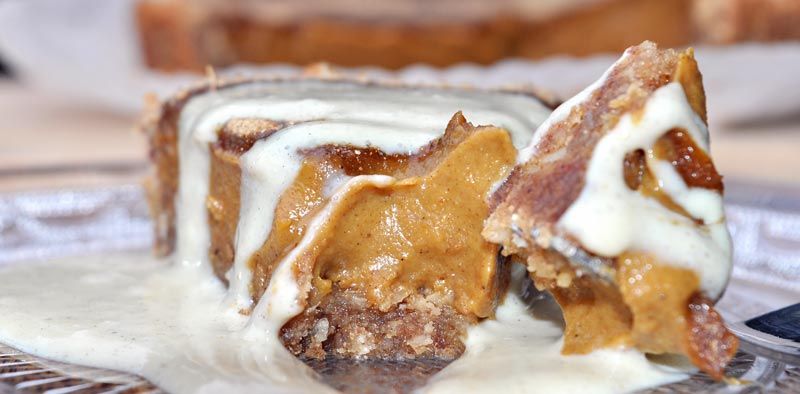 Liked this? Try these..........................................................