Laura's Naturally Sweet Blog
Psssst...............looking for naturally sweet, healthy, deliciously moreish cakes? You've come to the right place!
Black Forest Fruits Crumble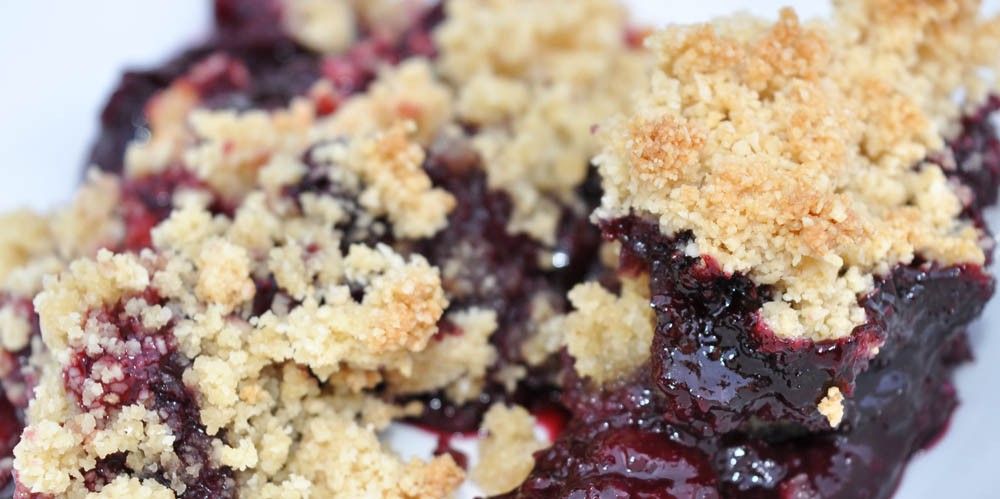 Wow – what a week this was – a little craziness getting everything back up and running- hopefully I haven't forgotten any of the recipes – message me if you notice anything missing!!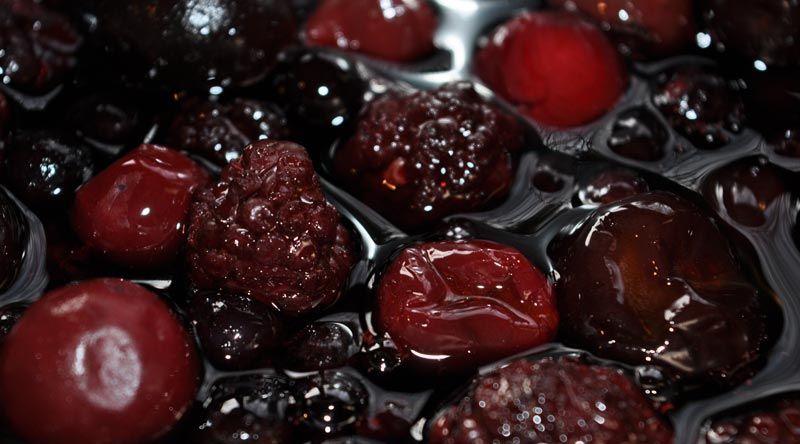 For a moment I wondered if I'd have enough time for this week's blog but then I realised – there is always time for a little dessert – especially when it tastes this good.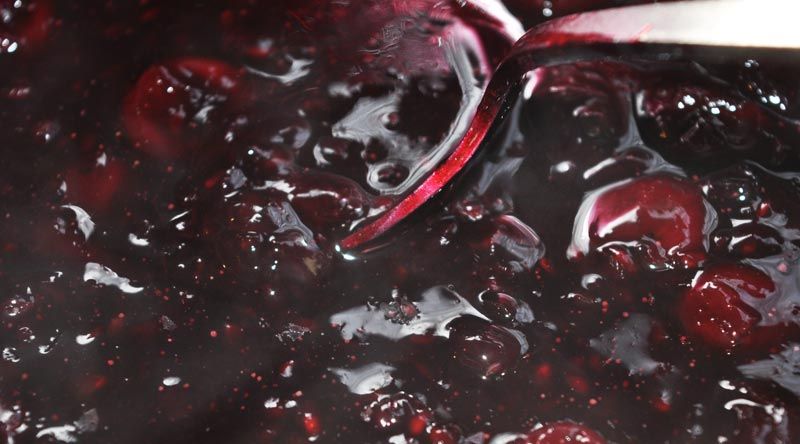 I like to keep an eye on the frozen fruit section of my local supermarket – I should probably say all my local supermarkets as I'm lucky enough to live a short drive from pretty much every big name. I must admit I was gutted when Sainsburys stopped doing frozen peaches – especially since I can't seem to get them anywhere else – if they still did them this would probably be a peach cobbler – as it is I'll have to keep that one for the summer months!!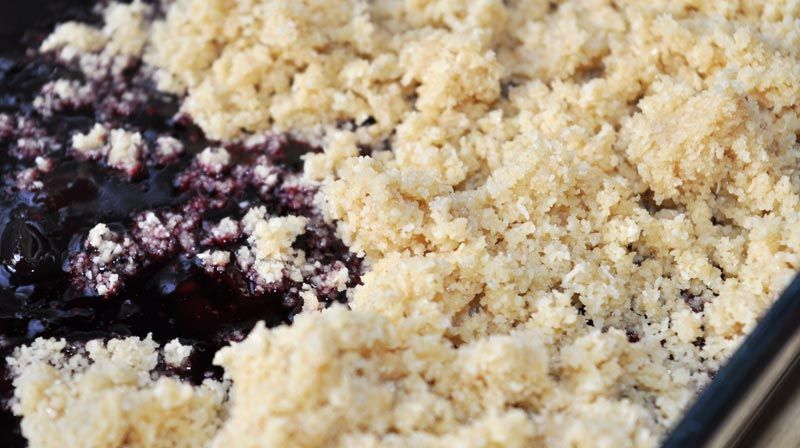 My freezer is jammed with fruit so I am always ready for a quick smoothie, dessert or treat. Still I like to keep a look out for something new or different. A couple of days back I spotted a rather large tub of black forest fruits in Asda – a divine mix of blackberries, blackcurrants, dark sweet cherries and morello cherries.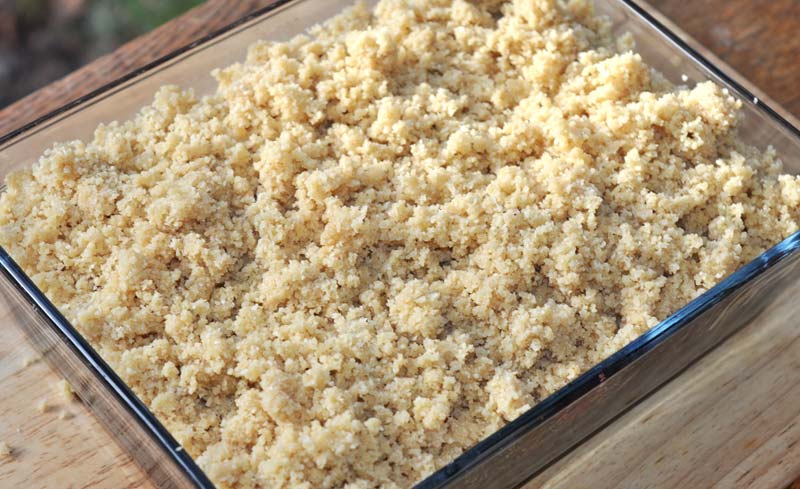 Once I got past the idea that this might be the food eaten by forest fairies during the winter months I thought what a perfect crumble they would make – and I'm sure the fairies would love it! Oooooooo I'm distracted – I've just taken a bubbling, perfect, crunchy, delicious crumble from the oven – I can't wait to try it but photos first!!!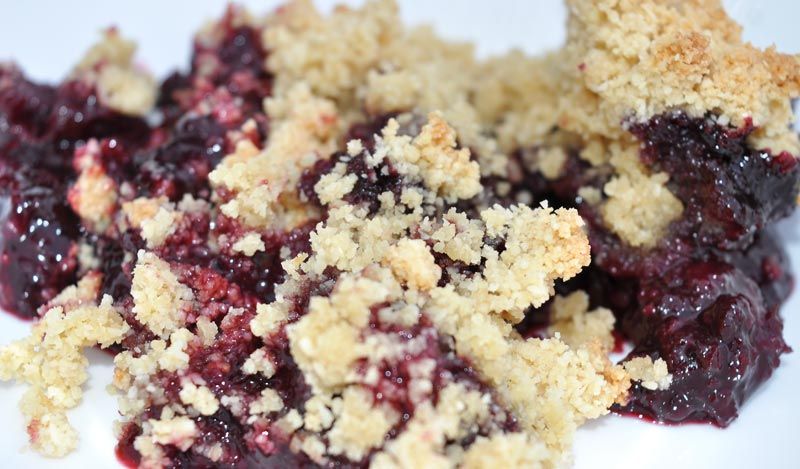 Back to what I was saying………I defrosted the fruits before starting and found they had quite a lot of juice that I didn't' want to lose so I decided to reduce the fruit – juice and all – before putting it in the oven. I wanted to keep all the flavour but not have a runny crumble – it worked perfectly!!!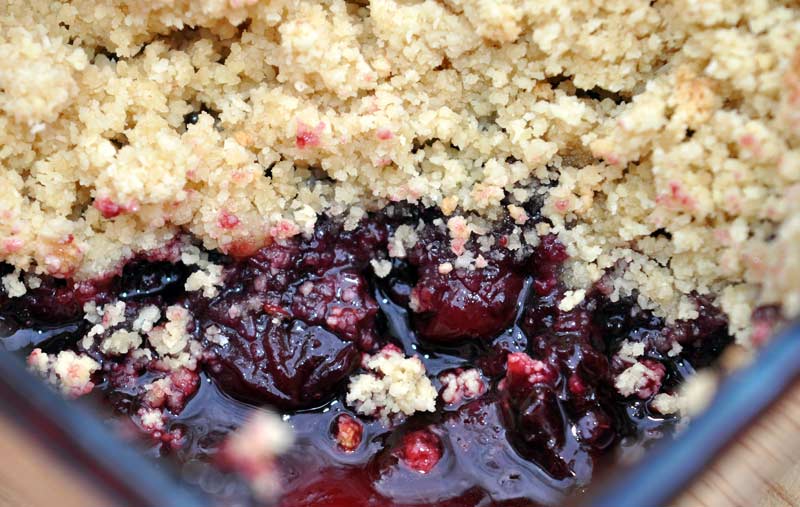 I know I use coconut oil a lot but I thought it would be fun to change it out this time. The macadamia nut butter gave a wonderful buttery taste – soooooooo good. If you're not overly keen on macadamia nut butter you can use coconut oil instead – they both taste amazing to me!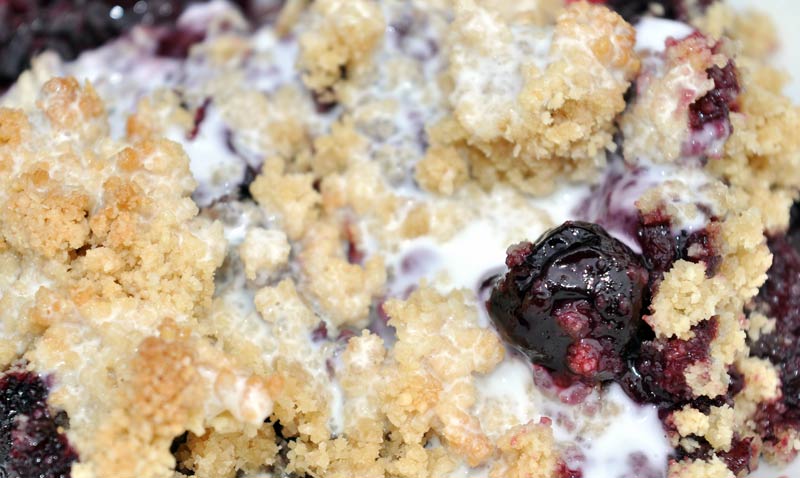 Photographs done – check – let's get to tasting! Yummmmmmmmmmmmmmmm!!! Crunchy, sweet and buttery crumble with a tart, deliciously fruity base. This is one delectably moreish winter warming dessert! Enjoy! :)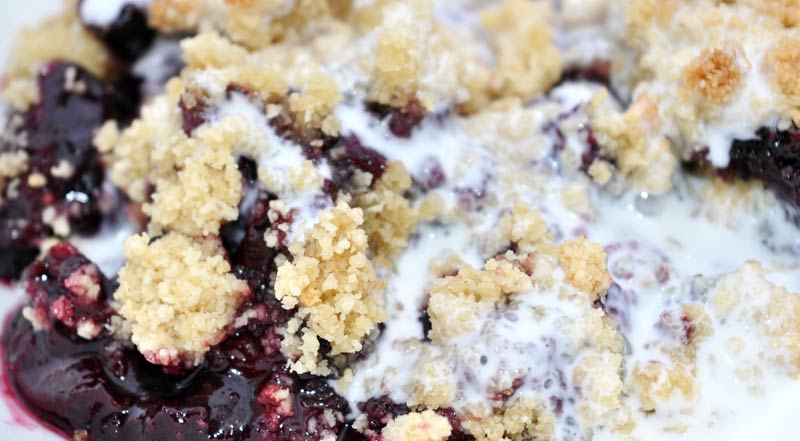 Quick tip on the crumble – sprinkle over the top and don't push down to keep it as light and crunchy as possible – sooooooo good! Better go before it's all gone! ;)
Black Forest Fruits Crumble
Prep Time: 30 mins Bake Time: 20 mins
Serves: 6-8
Ingredients:
Fruit Base:
4 Cups of Black Forest Fruits - thawed
1 Cup Apple Concentrate
1 tbsps. Arrowroot Powder
Crumble Topping:
2 Cups Ground Almonds
2 tbsps. Macadamia Nut Butter
¼ Cup + 2 tbsps. Maple Syrup
Instructions:
1) In a saucepan combine the forest fruits and the apple concentrate and place on a medium heat for 10 mins – make sure you stir it from time to time to stop the fruit sticking and to make sure it doesn't boil over.
2) Preheat the oven to 160˚C
3) Stir in the arrowroot powder and turn to a low heat for a further 5 mins to thicken the mixture. Remove and pour into the base of an ovenproof dish.
4) In a bowl mix together the ground almonds, macadamia nut butter and maple syrup to form a crumble.
5) Sprinkle lightly over the fruit until the entire dish is covered (it's about 1.5-2cms deep) and place in the oven for 20 mins.
6) Remove from the oven and serve with your favourite ice cream, coconut milk or custard.