Laura's Naturally Sweet Blog
Psssst...............looking for naturally sweet, healthy, deliciously moreish cakes? You've come to the right place!
Lemon and Sultana Pancakes
Fluffy, delicious these awesome little pancakes are the perfect Sunday morning treat brunch.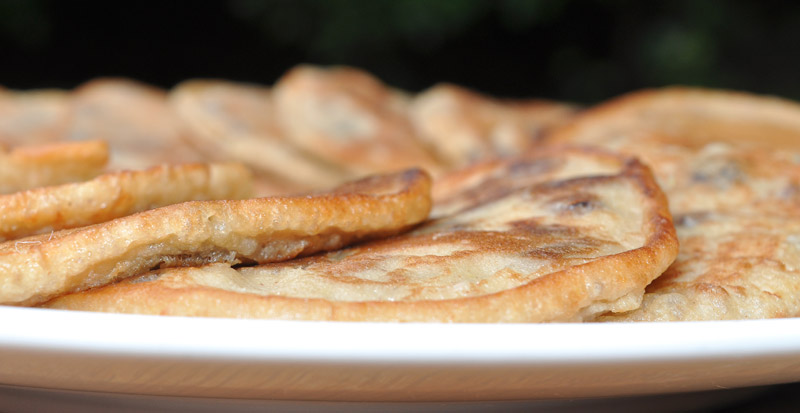 Nothing beats a long lazy Sunday morning after a crazy work week and whether you are spending it chilling in your PJs with your latest favourite series on Netfix or having a great get together with family and friends discussing your latest favourite series on Netflix - these pancakes make the perfect Sunday morning brunch.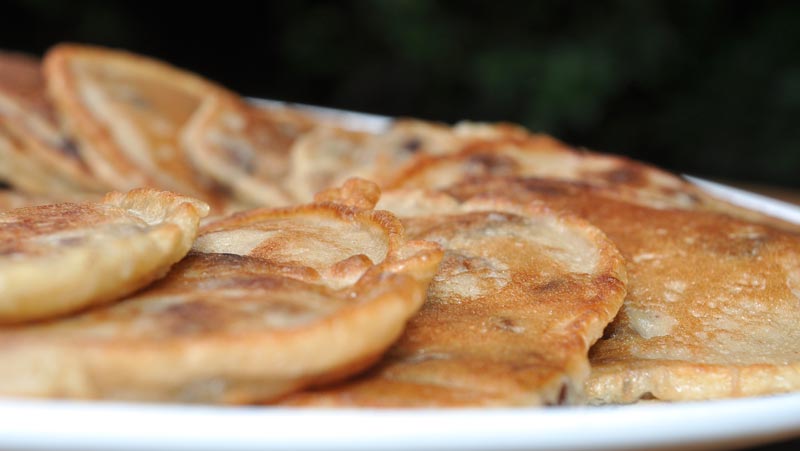 Whichever it is I promised that these are super quick and easy to make giving you maximum time with Netflix or preparing for guests – or even a little of both! I love meeting up with family and friends. - it's always great to catch up and chill with a late Sunday breakfast.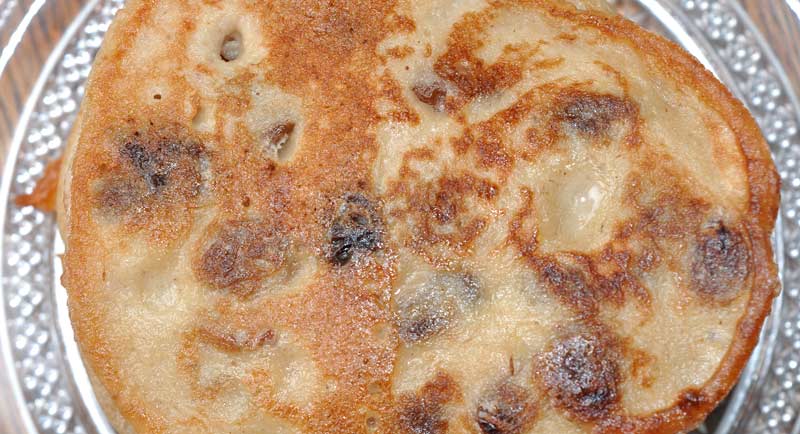 These are something so easily prepared and cooked – you can even blend them up the day before, and store in the fridge ready to go when you guest arrive for a quick breakfast/brunch – on the table in no time!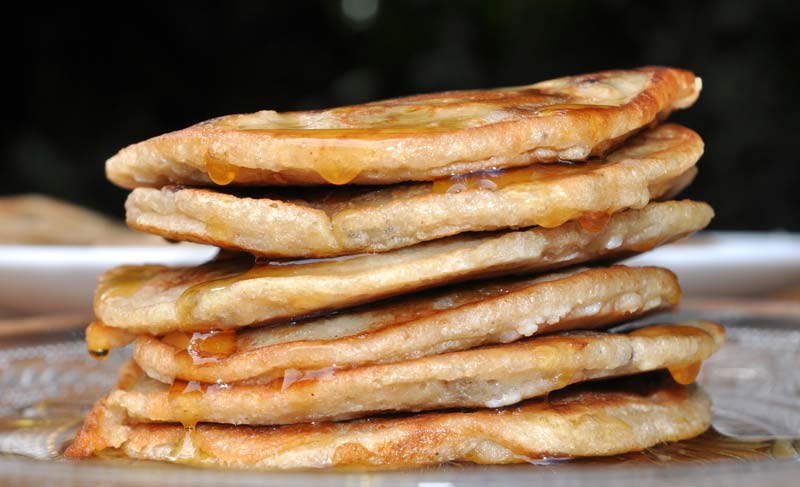 We like to stack them in a warm oven so everyone can eat together and they still work beautifully!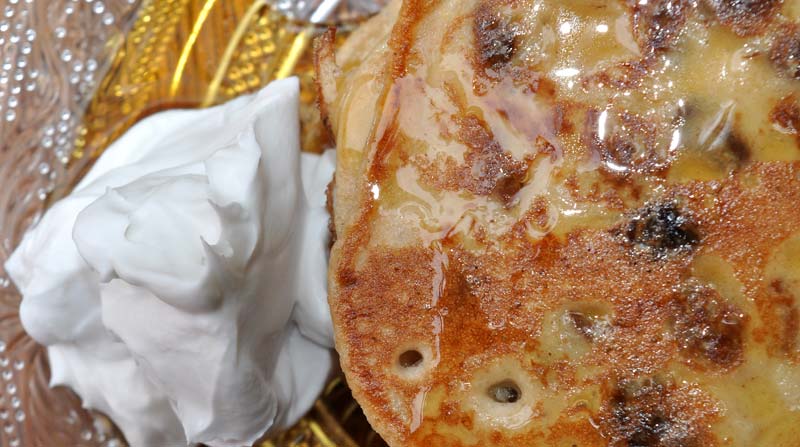 These particular pancakes have a delicious tang of lemon that combines perfectly with the sweet sultanas and creamy, fluffy pancake mix. I like to serve mine with a squeeze of lemon juice and a splash of maple syrup!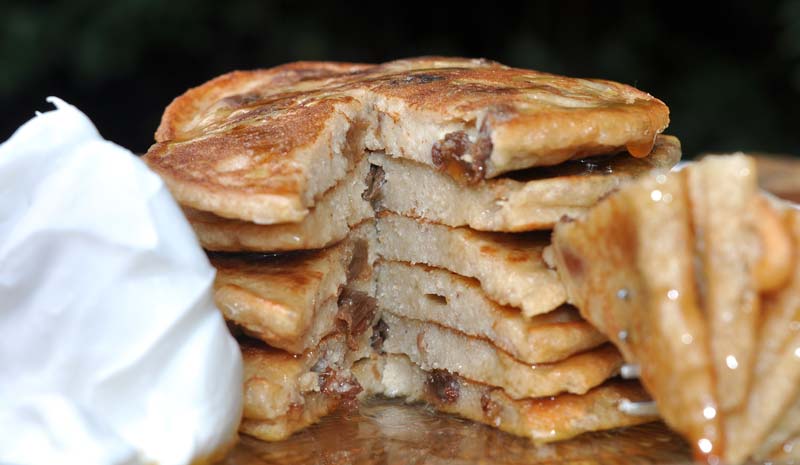 Leftover pancakes can be stored in the fridge and reheated the next day – making an awesome instant leftovers breakfast or dessert!!!
So bring out your blender, frying pan, those lemons and sultanas and let's get cooking! ;)
Lemon and Sultana Pancakes Pancakes
Prep Time: 5 mins                                 Cook Time: 15 mins                                         
Makes: 18 -24 Small Pancakes                               
Ingredients:
Pancakes:
½ Cup Cashew Nut Butter
½ Cup Tapioca Flour
½ Cup Buckwheat Flour
1 Cup Non-Dairy Milk
1 Lemon Juice and Zest
2 tbsps. Maple Syrup
½ tsp. Powdered Vanilla
1 tsp. Baking Powder
½ Cup Sultanas
Coconut Oil for frying
Toppings:
Lemon Juice 
Instructions:
     1)      Blend together all the ingredients for the pancakes, except the sultanas until completely smooth. Stir in the sultanas and set on one side to rest for 15 mins.
     2)      Heat 1 tbsps. coconut oil in a frying pan spoon about 2tbsp. of the pancake mix for each pancake. They will start to bubble around the edge turn and fry each side until a light golden brown. I did mine is batches of four. Serve directly or place in a low oven to keep warm.
     3)      Top with maple syrup and lemon juice.