Laura's Naturally Sweet Blog
Psssst...............looking for naturally sweet, healthy, deliciously moreish cakes? You've come to the right place!
Strawberry Blueberry and Banana Overnight Oats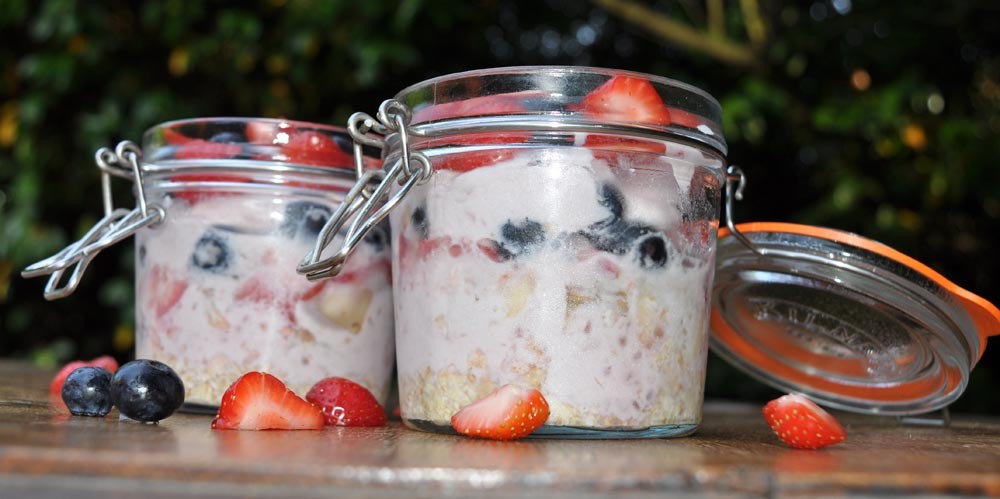 Fruity, delicious and nutritious – oh yes, my favourite combo!!!
Fruity, delicious and nutritious – oh yes, my favourite combo!!!
---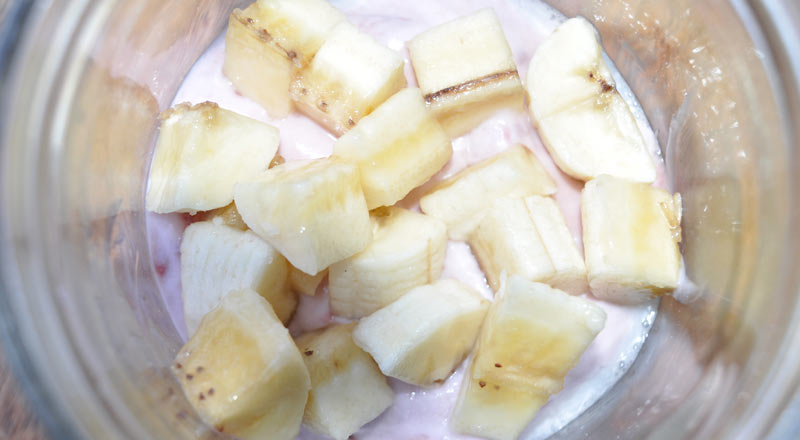 Friday night ended up a little later than planned, but an awesome colleague was leaving and I had really enjoyed working as part of his team. Yes, and there was farewell cake, mixed entirely left-handed, but that's a whole other story. (And one I promise to share!) Well, let's face it any excuse for cake.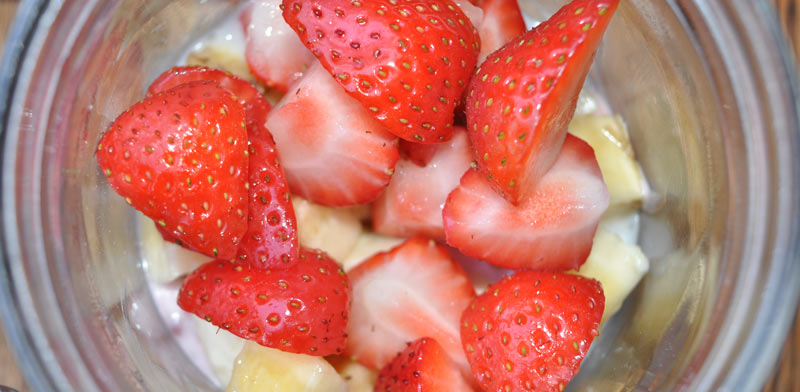 Saturday was an early start. I set my alarm for 5.00am. I have a friend from back in my university days who has undertaken to walk the River Thames path for Cancer Research. She is well on her way, but invited me to join her for the Maidenhead to Henley stint. So, I caught an early train out of London to join her. Too early for me from breakfast I needed something I could have on-the-go!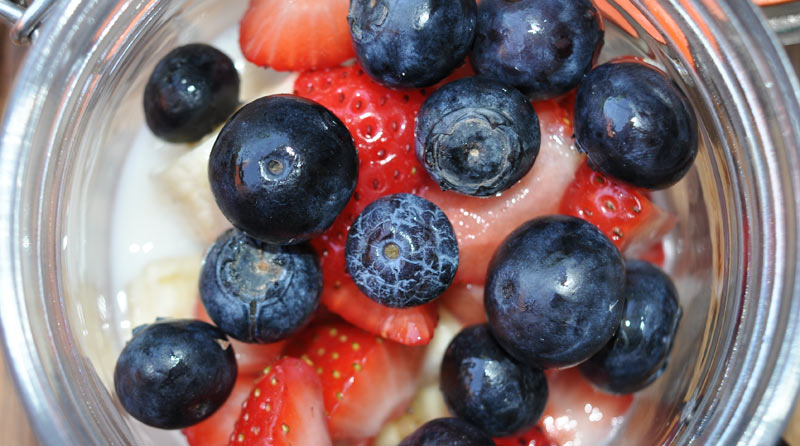 On early mornings having something ready prepared is a great way to begin the day. It makes certain that you don't skip breakfast and then grab a high fat sugary pastry later. I like to prepare some creamy moist overnight oats with fresh strawberries, blueberries and banana. A magic combo guaranteed to get me through anything, even a 20 mile walk!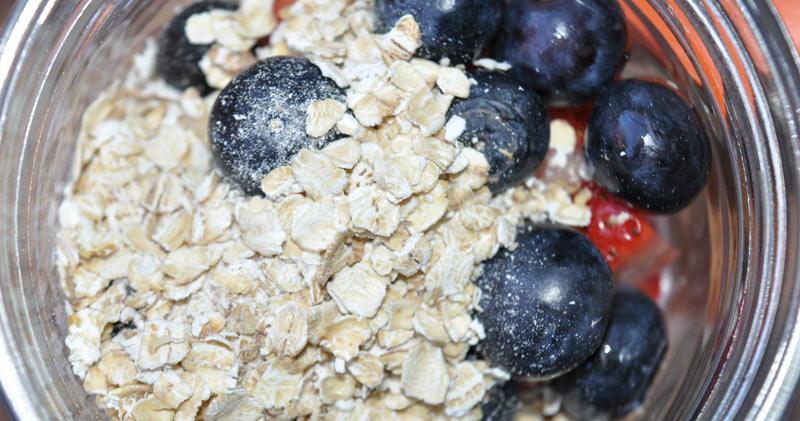 Plus there are some super sweet strawberries around at the moment. Better still, I have several pots left in the fridge which will happily carry me through the rest of the week.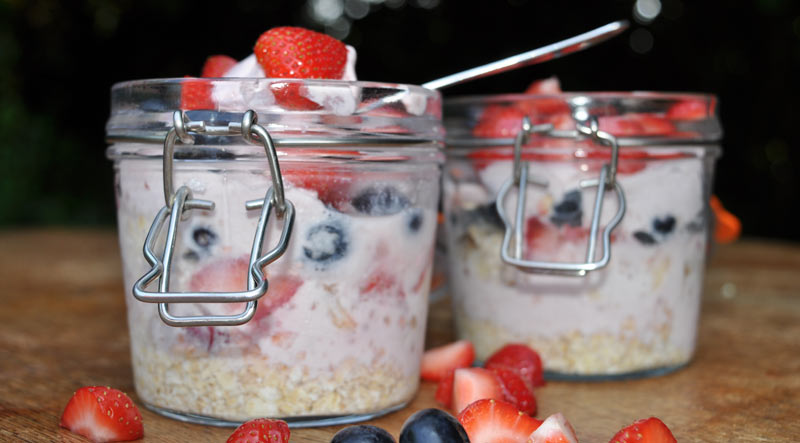 So, if you'd like to join me in making some up, grab some ingredients and a few kilner jars and in a few minutes you will have a week's supply of awesome breakfasts!
Strawberry Blueberry and Banana Overnight Oats
Prep Time: 15 mins                       Refrigerate: Overnight                                                  
Serves 2               
Ingredients:
½ Cup GF Oats
½ Cup Non-Dairy Yoghurt
3 tbsps. Dalfour Strawberry Jam
½ Cup Almond Milk
¼ Cup Blueberries
½ Cup Chopped Strawberries 
1 Banana Diced 
Instructions:
     1)      Stir the strawberry jam into the yoghurt.
     2)      Place ¼ of the oats into the bottom of each kilner jar. Top with ¼ cup of almond milk followed by the blueberries, strawberries and banana.
     3)      Top with the remaining oats followed by the yoghurt.
     4)      Refrigerate overnight.
     5)      Top with berries. 
     6)      Grab and teaspoon and enjoy! :D