Laura's Naturally Sweet Blog
Psssst...............looking for naturally sweet, healthy, deliciously moreish cakes? You've come to the right place!
Salted Caramel Chocolate Cups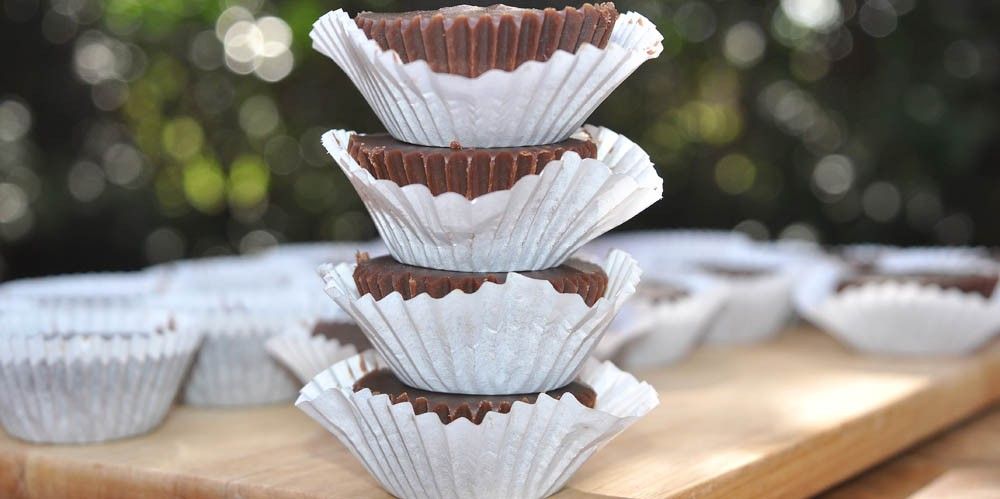 Okay okay believe me when I tell you that, for all salted caramel lovers, these are the perfect treat – scrumptious, moreish, divine, magnificent, delicious and any other superlative you can think of!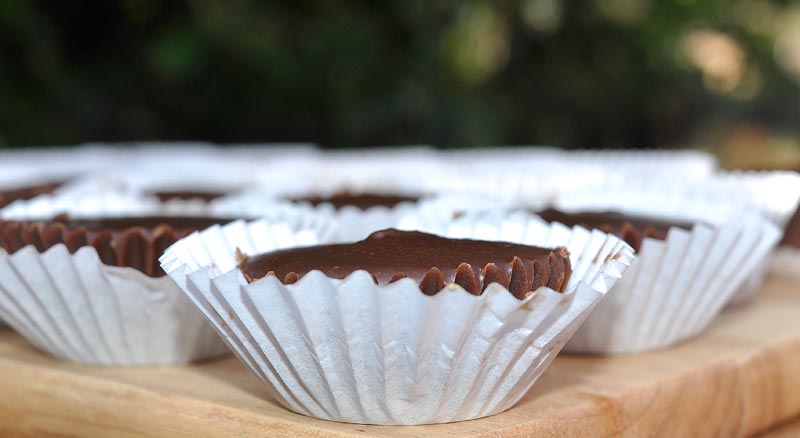 I have had them in my mind's eye for a while - I can't resist salted caramel and add it to any recipe I can. For example – it makes a perfect topping to my light fluffy banana cake (you should totally try that one out!!!!) as a filling in the chocolate salted caramel cupcakes – as a topping on the salted caramel cheesecake or even drizzled over ice cream – it's heaven every time!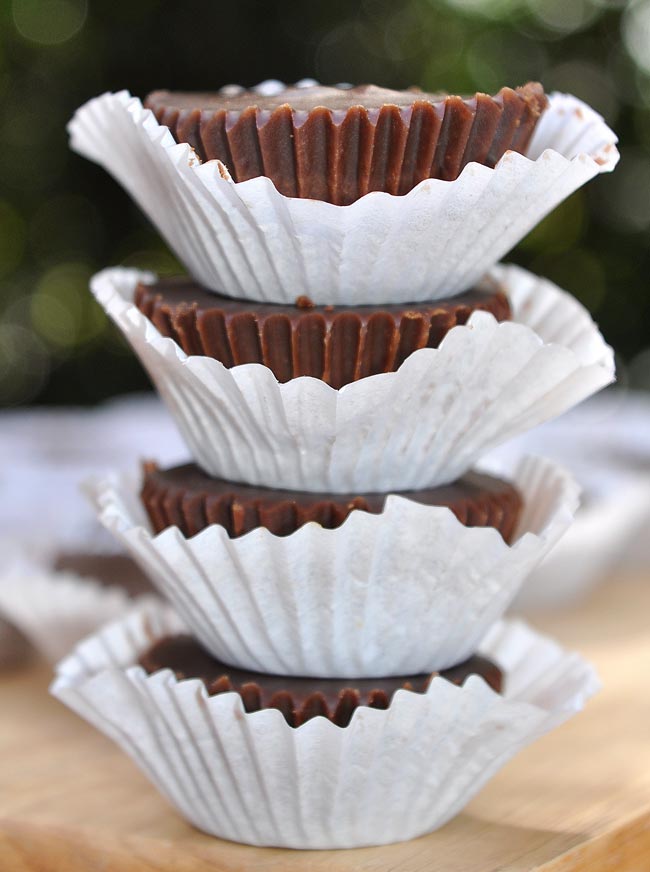 I have been in love since I was first introduced to salted caramel! And the best bit is that it is just sooooooooooooooooooooooooooooooooooo quick and easy to make.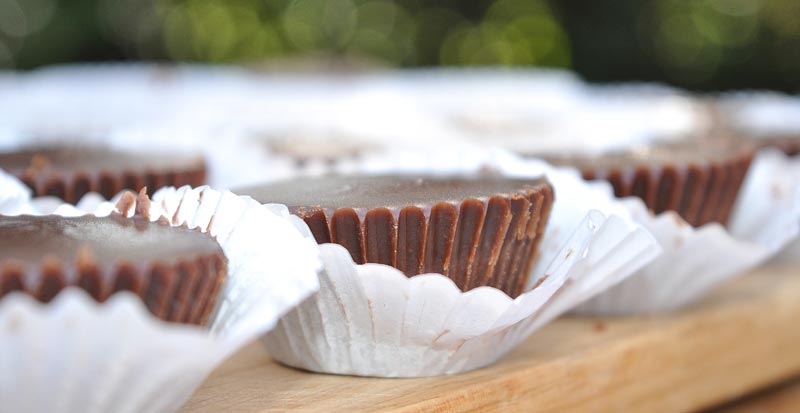 When I first started working on a recipe I had imagined that it would be a lot harder and time consuming! Simple, delicious and irresistible – who could honestly ask for more!!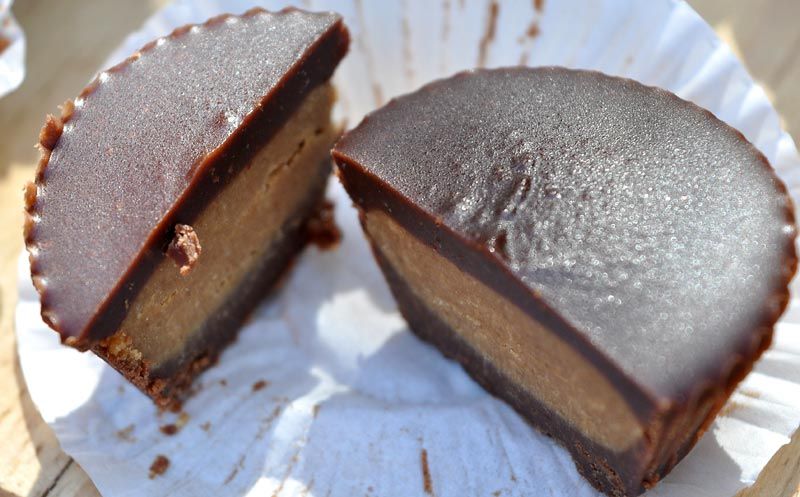 Well that is where the salted caramel cups come in! The chocolate is simply an amazing casing for this incredible caramel! Making them an extra special treat and the perfect gift if you can keep enough back! ;)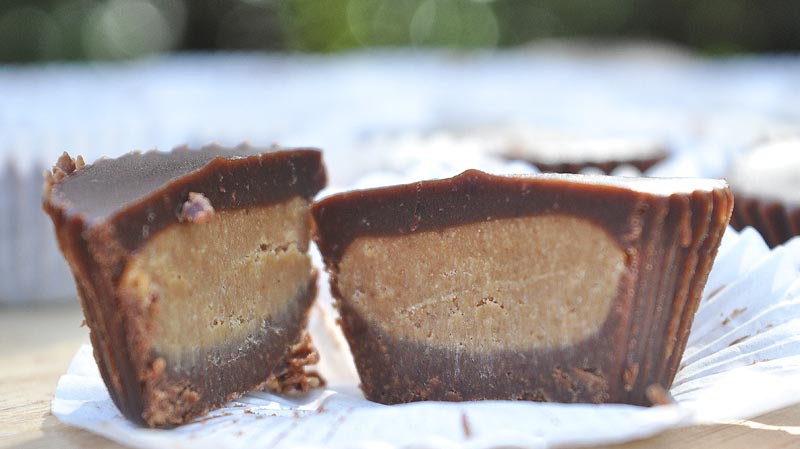 So let's get baking! :)
Salted Caramel Chocolate Cups
Prep Time: 30 mins Set Time: 4-8hrs

Makes: 24 Cups

Ingredients:
Chocolate:
6 tbsp. Cocoa Butter

2 tbsps. Coconut Oil

¾ Cup Almond Butter
¼ Cup Cocoa Powder

½ Cup Powdered Coconut Sugar

2 tsps. Powdered Vanilla

2 tbsp. Maple Syrup

Salted Caramel Filling:
½ Cup Powdered Coconut Sugar

½ Cup Maple Syrup

¼ Cup Coconut Oil

¼ tsp. Himalayan Salt
Instructions:
1) Melt the cocoa butter and coconut oil in a bowl over a saucepan of boiling water.
2) Remove from heat and slowly stir in the almond butter.
3) Add all the remaining ingredients for the chocolate and stir until smooth. Set aside.
4) Add the powdered coconut sugar, maple syrup and the coconut oil in a saucepan and place on a medium heat for two minutes.
5) The mix will start to bubble quite quickly turn down to a simmer for a further three minute.
6) Remove from the heat, stir in the salt and set to one side to cool.
7) Line with cupcake cases a 24 mini cupcake tin. Spoon 1 tsp. of chocolate into each cupcake case – it should just cover the base and up the sides a bit. Place in the fridge to cool for 10 mins.
8) Spoon about ½ tbsps. of the cooled caramel over the chocolate. Place in the fridge to set for 10 mins.
9) Cover the caramel with chocolate and place in the freezer to set for 4-8 hrs. Once set store in the fridge.