Laura's Naturally Sweet Blog
Psssst...............looking for naturally sweet, healthy, deliciously moreish cakes? You've come to the right place!
Raw Berry Tart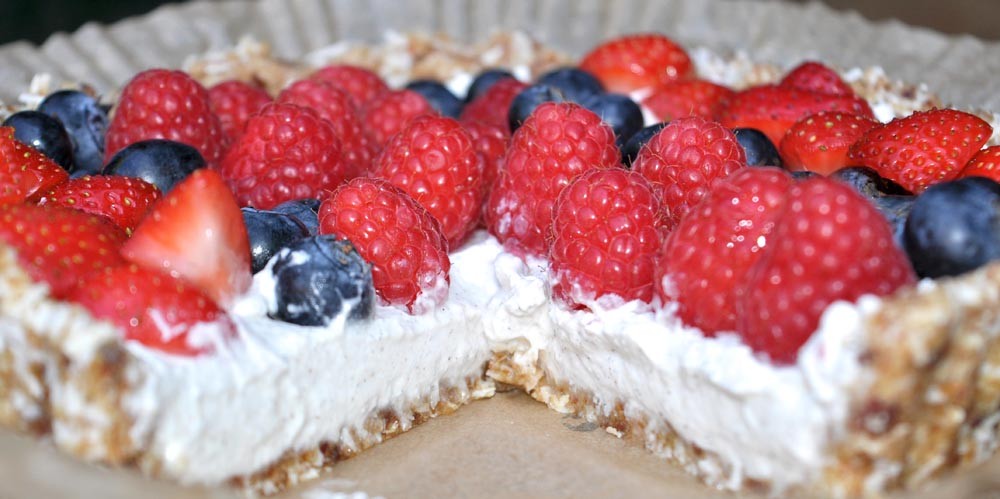 This is, undoubtedly, the perfect summer treat. With those always awesome summer berries, with a dash of COYO, you really can't go wrong!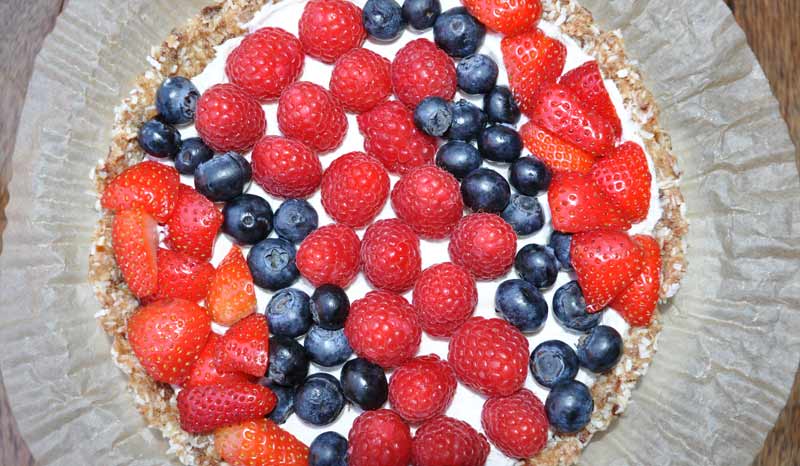 I love berries, I know, I know, I keep mentioning it! And literally yesterday I picked up a delectable box of strawberries from local supermarket – I know that they were going to be great because they smelt sooooooooooooooooooooo good!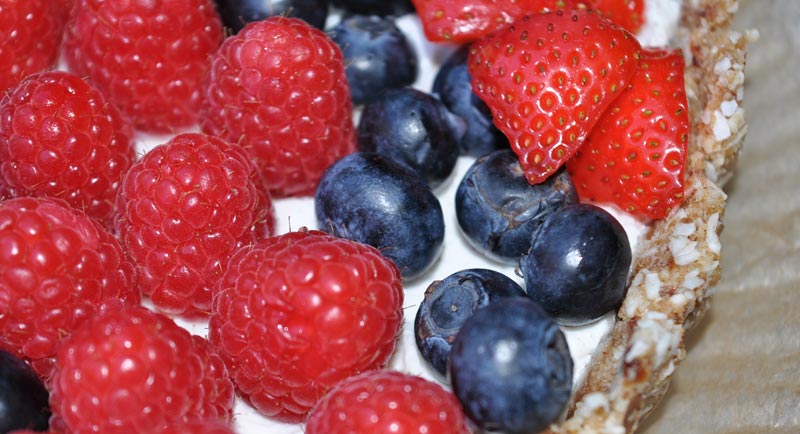 After a night spent in A&E with a damaged arm, the inevitable tiredness that follows and the nagging pain, you can't image the good feeling when I awoke to the sun streaming through my window. Whilst I love the rain there is nothing like a good dose of sunshine to start getting you back on your feet!! Especially when you need that all important vitamin D to heal damaged bones!!!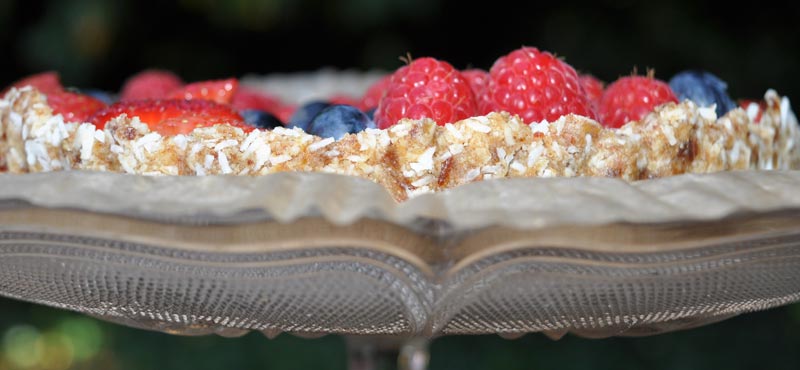 The sun it also reminded me that earlier this summer, when berries first came into season, I experimented with some amazing recipes berry recipes I have been gradually sharing with you, and before summer, and more importantly berry season ends, I really ought to share them!
This Raw Berry Tart is light, delicious, and amazingly healthy. Plus I can promise you that if you are not feeling 100% it will perk you up in no time!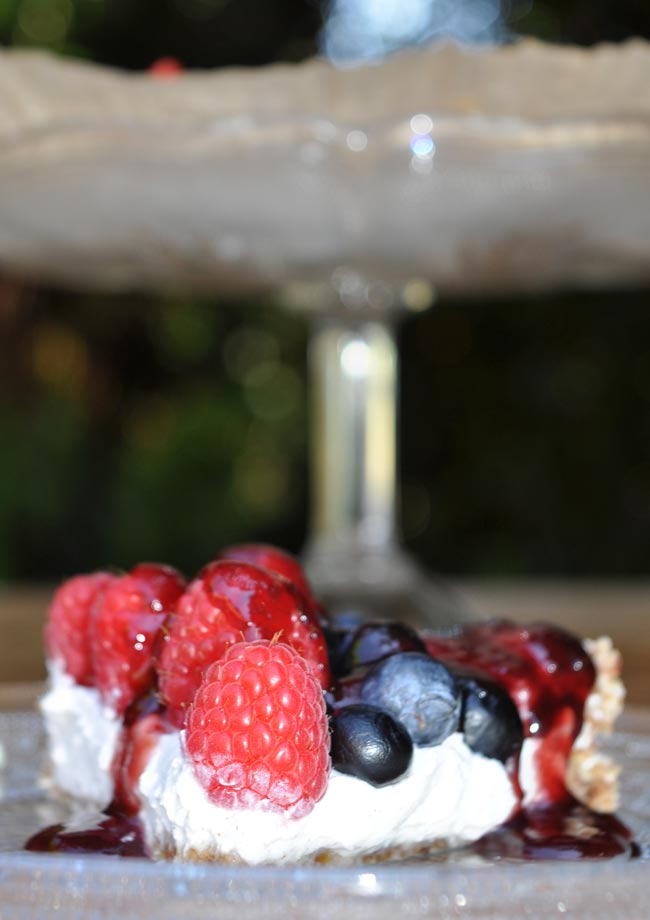 So grab your berries, for all of those that need it, a beautiful assistant, and let's get baking! :D
Raw Berry Tart 
Prep Time: 10-15 mins
Serves: 8-10                           
Ingredients:
Base:
½ Cup Medjool Dates
½ Cup Ground Almonds
½ Cup Desiccated Coconut
Coconut Cream Filling:
1 Cup CoYo
1 tbsp. Maple Syrup
1 tsp. Powdered Vanilla
Topping:
½ Cup Strawberries
½ Cup Raspberries 
½ Cup Blueberries 
Instructions:
     1)      Blend the dates until smooth. Stir in the ground almonds, and desiccated coconut. Press into the base of a lined 8 inch tart tin.

     2)      Stir together the coyo, maple syrup and vanilla. Spoon over the base.
     3)      Sprinkle the berries over the top.
Optional: Drizzle with a raspberry coulis ;)