Laura's Naturally Sweet Blog
Psssst...............looking for naturally sweet, healthy, deliciously moreish cakes? You've come to the right place!
Praline Advent Chocolates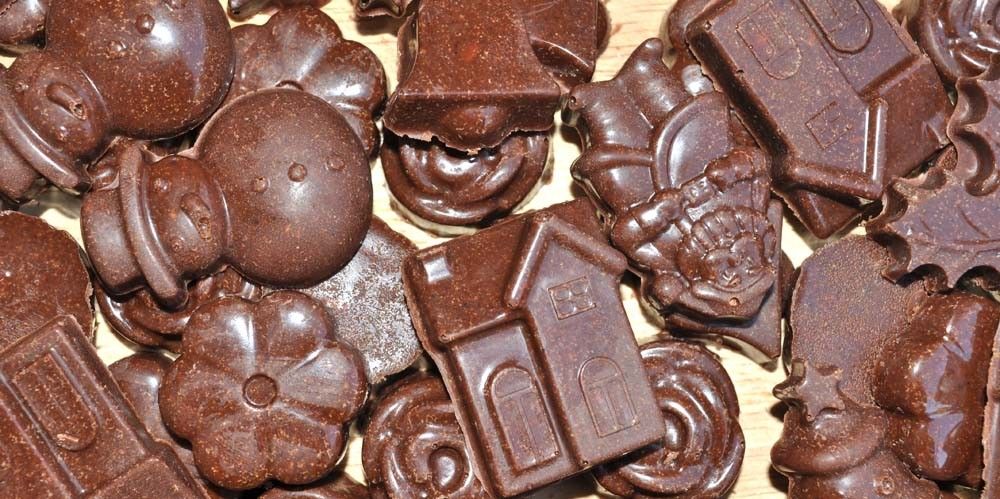 Melt in the mouth chocolate with that perfect crunchy nutty praline that will be a real treat every day until Christmas.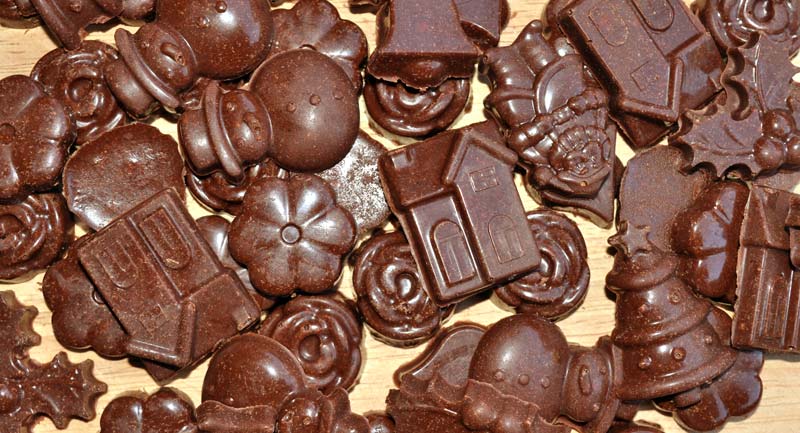 There is a distinct chill in the air. The shops are filled with red and gold glitter and tinsel with dazzlingly decorated green fir trees. Christmas is just around the corner and it's lovely to have a little treat each day to celebrate the upcoming festivities.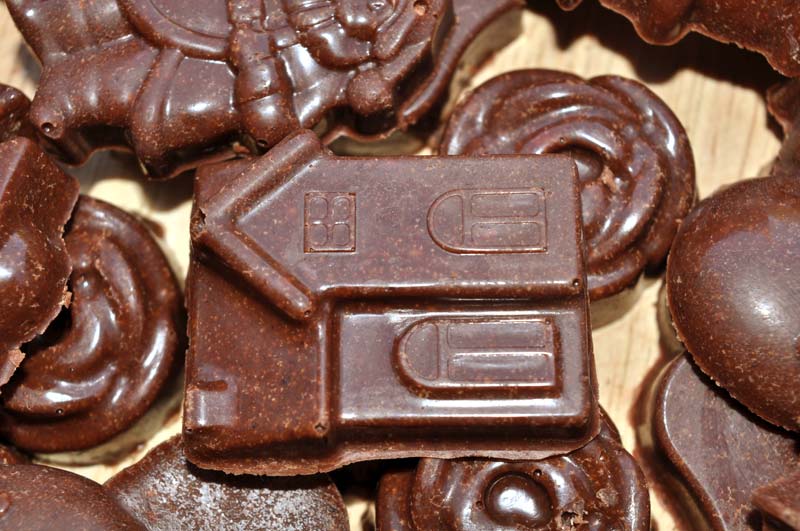 Last year I made duo caramac and milk chocolates – find the recipe here – but, like so many of you at this time of year, I'm so crazy busy at the moment so I decided to keep things really simple this time. Simple can still be delicious, enjoyable and absolutely irresistible. There were many choices but in the end I went for one of my all-time favourite chocolates – praline.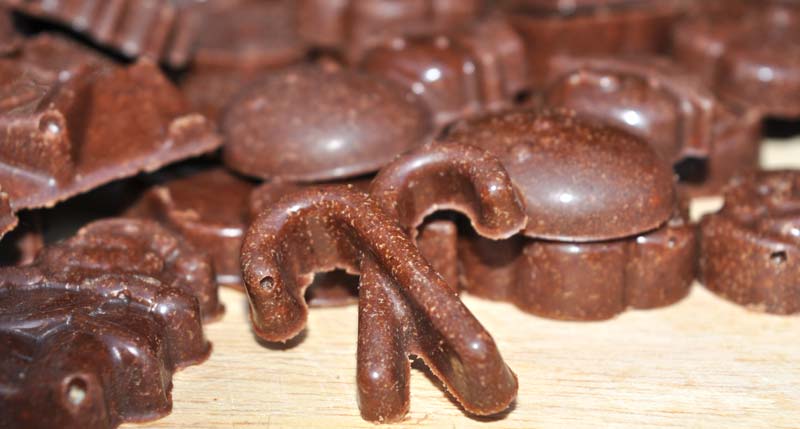 I just love pralines – that delicate hint of luxurious hazelnut mixed with smooth sweet chocolate – hey, what's not to like!!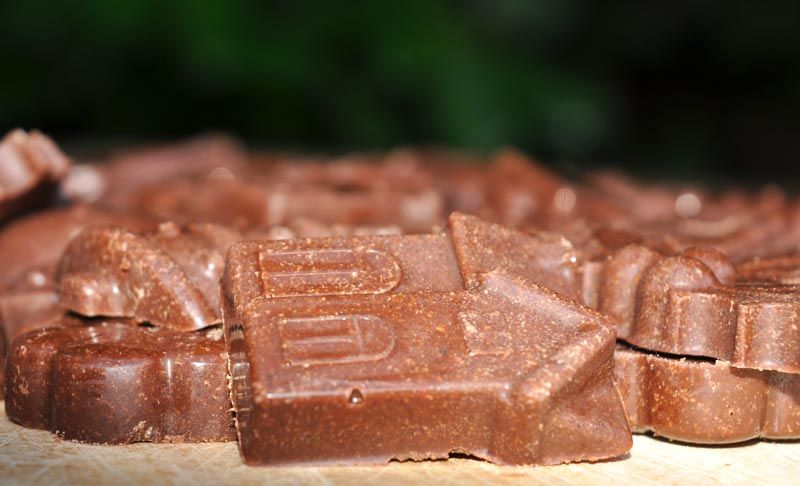 So here is the recipe for my hazelnut advent calendar chocolates. As soon as my sister gets my niece's advent calendar out of storage we'll be good to go. All you need is the chocolate recipe and some suitable sweet moulds. I usually use smooth nut butters in my recipes but this time I used meridian's crunchy hazelnut butter and it couldn't have been more perfect for this recipe – giving it just the right amount of hazelnut crunch with very little effort on my part!!! ;)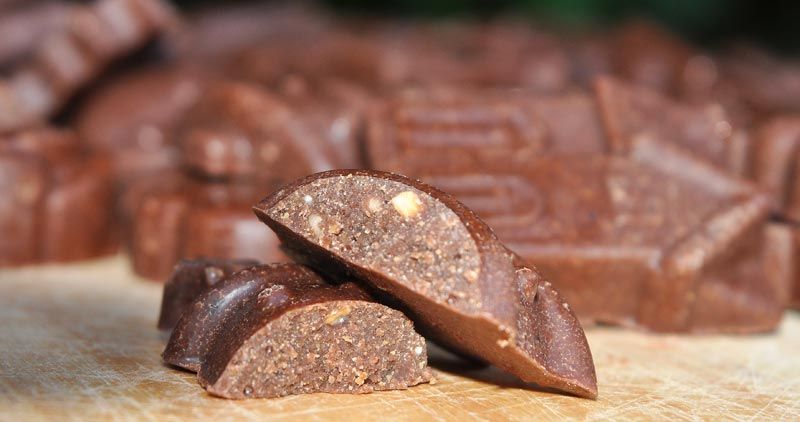 I wrapped mine in foil to keep them protected in the calendar drawers. I hope you get a chance to have a go at these – they're definitely worth it. :)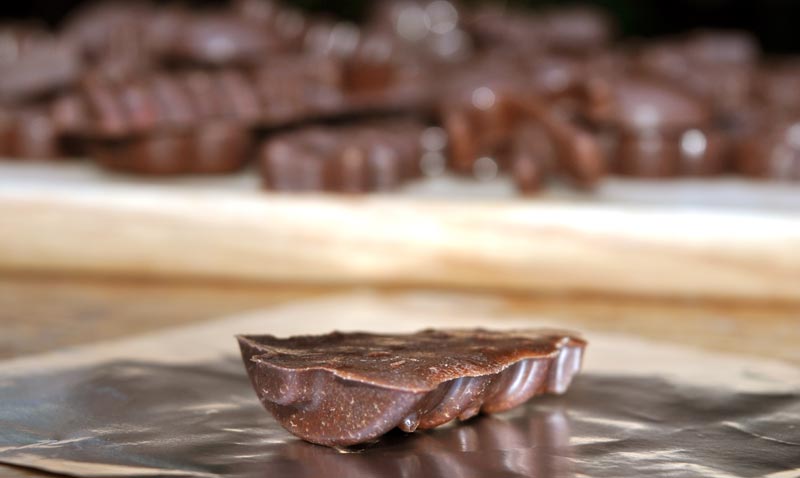 (This recipe makes quite a few chocolates I even had a little mix left over after making 65 Christmas chocolates!!! I popped it in a dinosaur mould I was given for Christmas last year. Once set I put them in a sweet bag as a treat for my niece – she'll enjoy them I know. :))
Praline Advent Chocolates
Prep Time: 10 mins Set Time: 4-8 hrs
Makes: 60-80 Chocolates
Instructions:
1) Melt the cocoa butter in a bowl over a saucepan of boiling water.
2) Remove from heat and slowly stir in hazelnut butter.
3) Add all the other ingredients and stir until smooth.
4) While the chocolate is still 'melted' pour or spoon into a Christmas shapes chocolate mould.
5) Place in the refrigerator for 4-8 hrs.
6) Pop out of the moulds and wrap in chocolate/candy foil before placing in your advent calendar.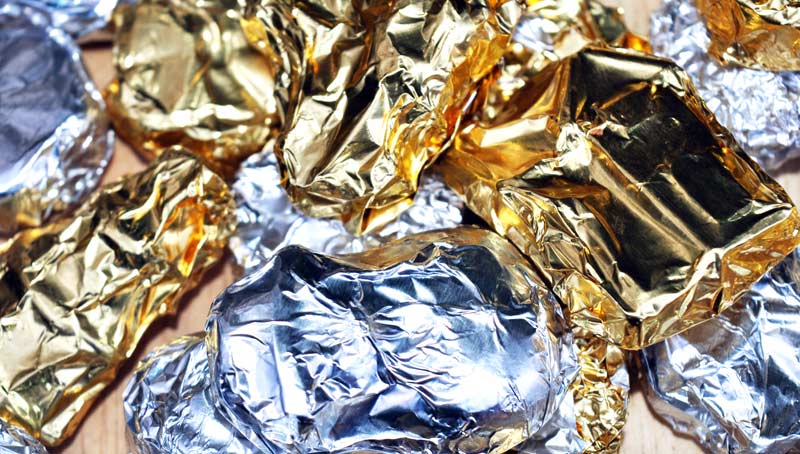 Liked this? Try these...............................................