Laura's Naturally Sweet Blog
Psssst...............looking for naturally sweet, healthy, deliciously moreish cakes? You've come to the right place!
Pineapple and Coconut Smoothie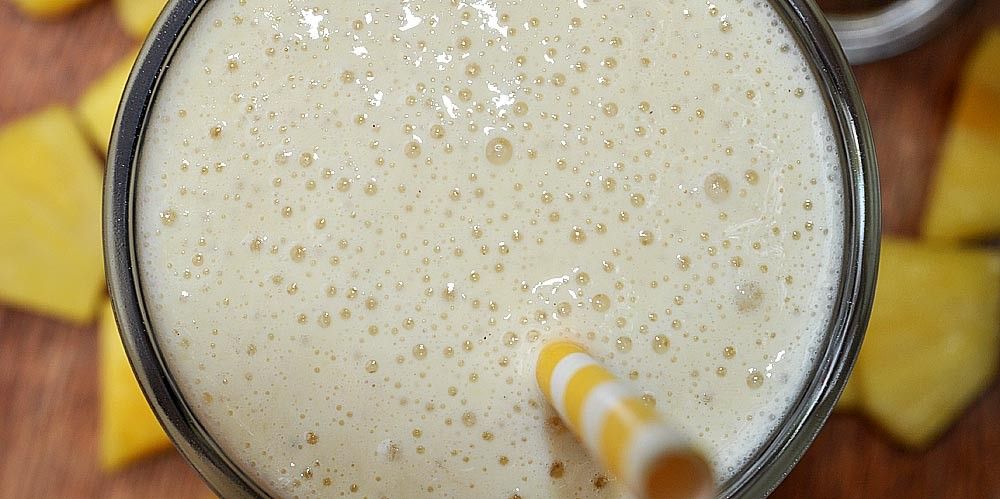 Sweet, refreshing and invigorating - I have always loved a good smoothie! Fresh and nutritious they are the perfect pick-me-up boost that makes you feel so good.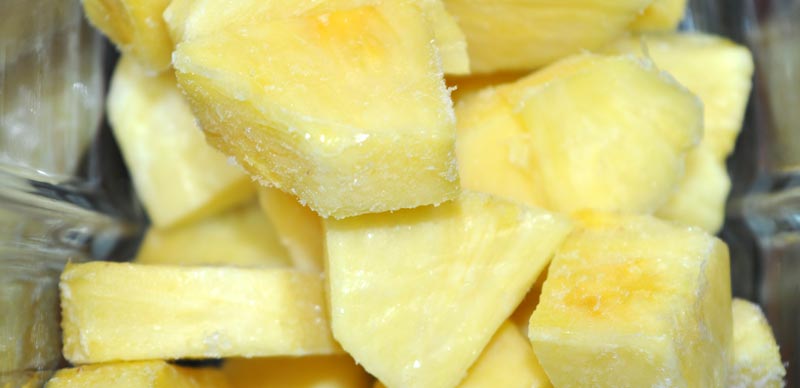 I really love my job but let's be honest, no matter how much you love what you do, working on a Saturday after an intense week can be exhausting.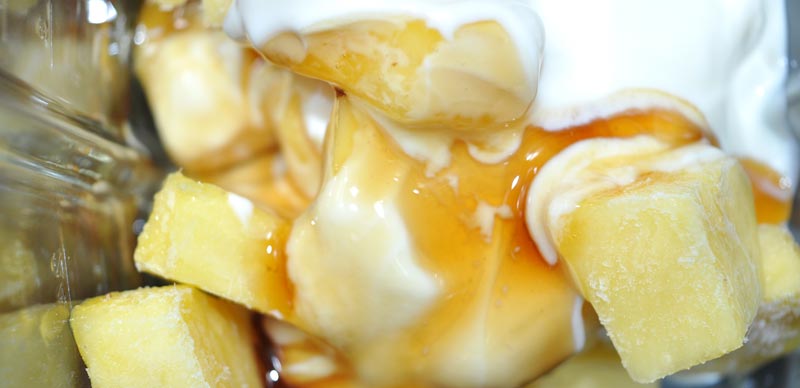 That is if you happened to be amongst the people in this world who aren't able to get an awesome smoothie as part of their delicious lunch. If, however, you are amongst those that can/do you will know that this is definitely one of those small perks that gets you through an extra-long week.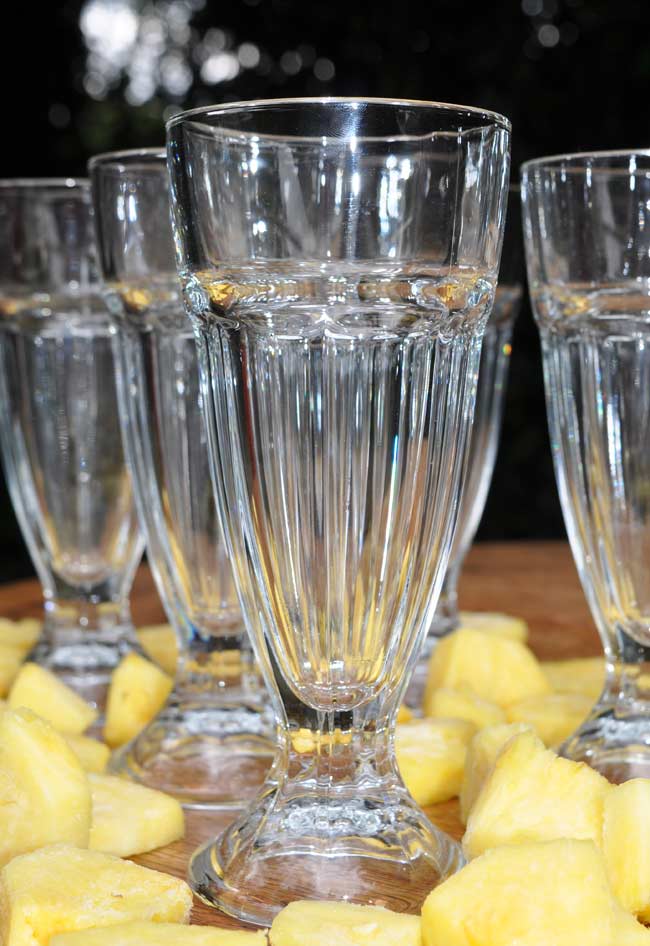 Yummy, energizing and revitalizing I know these Saturday smoothies will leave me craving a Sunday morning smoothie the next day.
I like lots of different smoothie, green, berry, matcha, peanut butter - (oooooooooo I had a great peanut, banana and cocoa nibs smoothie from PURE the other day - sooooooooo good!) but recently I've not been able to resist the pineapple coconut combo!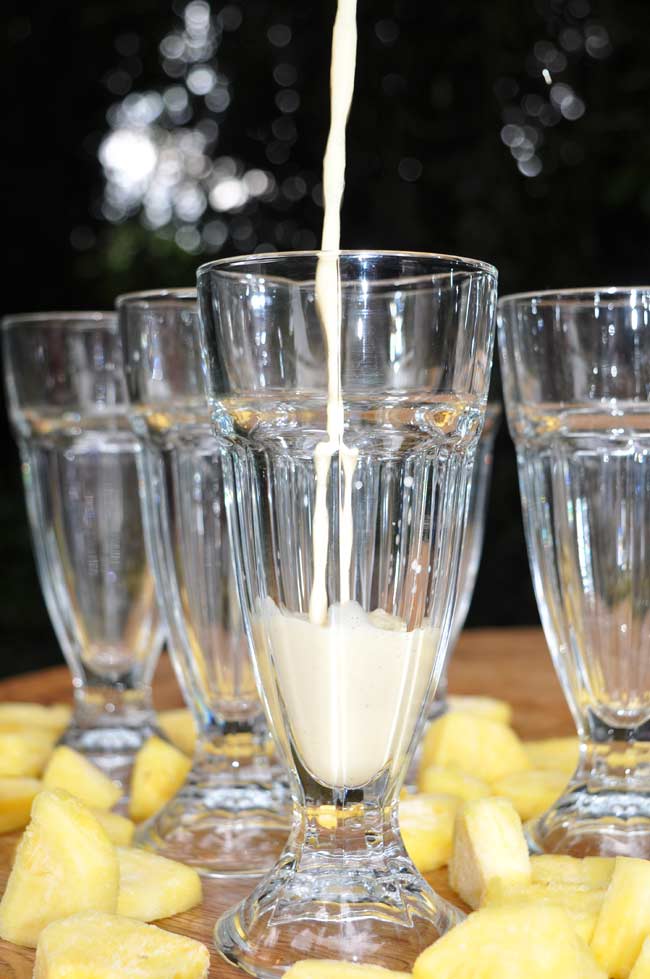 This particular mix was a firm favourite of mine as a child. On very special occasions my Mum used to get a carton of Pina Colada (pineapple juice with some coconut mixed in not the alcoholic drink!!)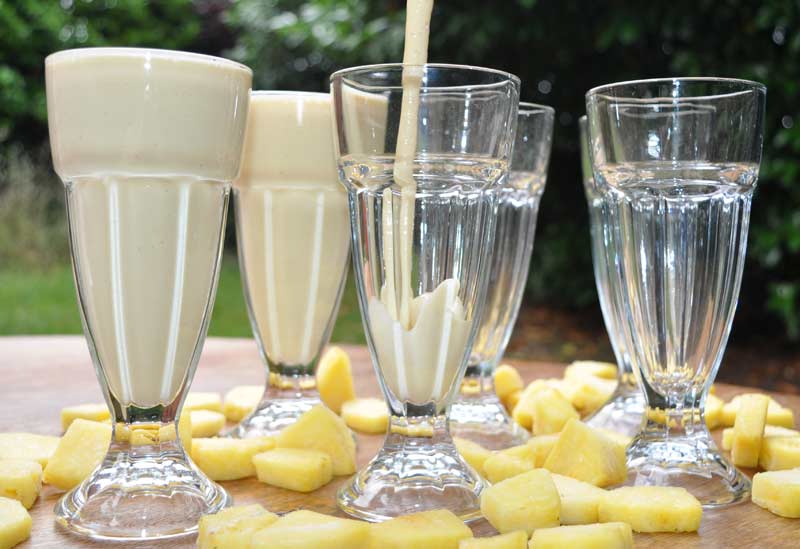 I just loved it!! I don't remember when or even why I first decided to add the vanilla - and it does taste amazing without it - I love it both ways - but I do like throwing it in for a bit of variety - you have to try it at least once!! ;)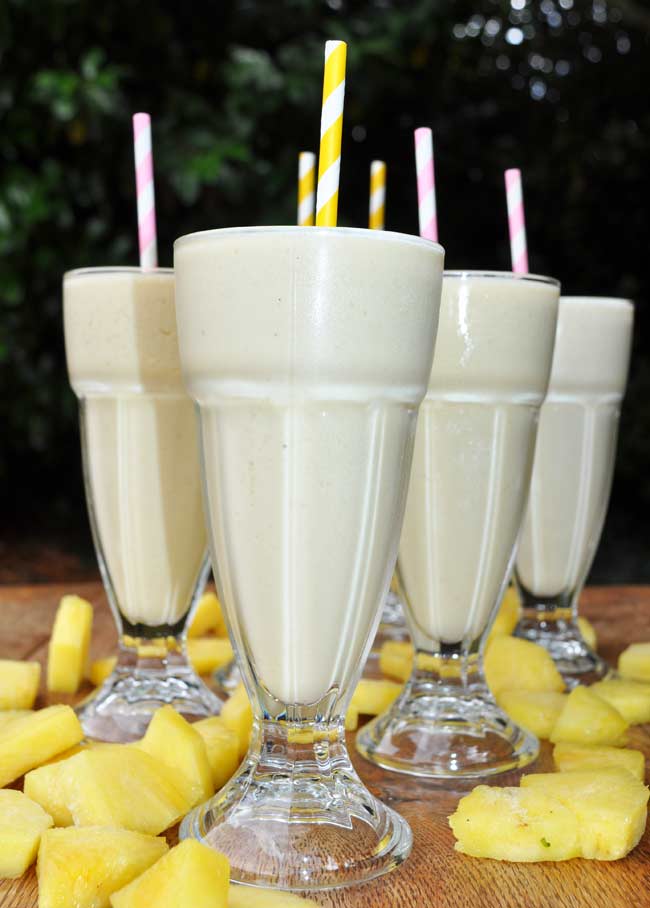 So whip out your blender, grab a ripe pineapple and let's make an awesome pina colada Sunday morning totally scrumptious smoothie!! :)
Pineapple and Coconut Smoothie
Prep Time: 5 mins                                               
Serves: 3-4                        
Ingredients:
2 Cups Frozen Pineapple Cubes
2 Cups Non-Dairy Milk
2 tbsps. Maple Syrup
Pinch Powdered Vanilla 
½ Cup CoYo 
Instructions:
     1)      Use the ice setting on your blender or pulse the pineapple for 30 secs.

     2)      Add all the other ingredients and blend until smooth.
     3)      Pour and enjoy!