Laura's Naturally Sweet Blog
Psssst...............looking for naturally sweet, healthy, deliciously moreish cakes? You've come to the right place!
Peppermint Cream Chocolate Bars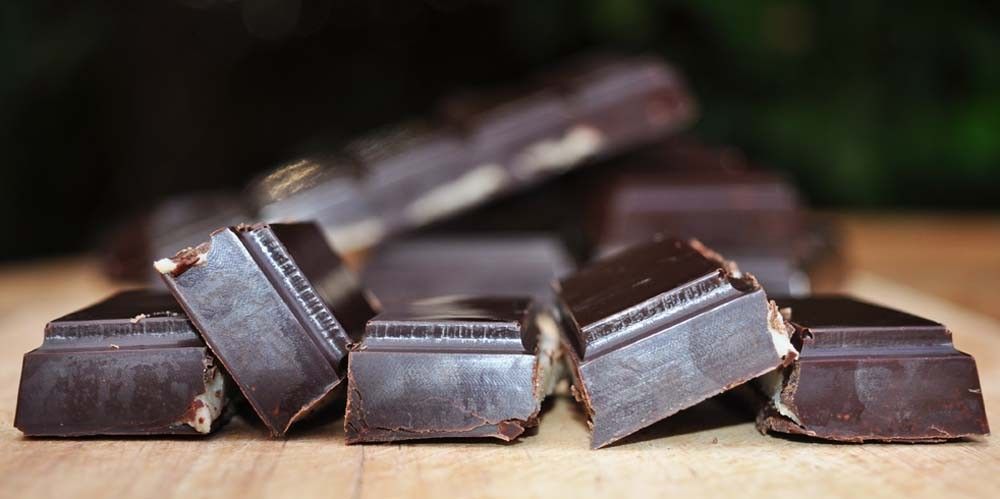 Smooth, creamy, decadent peppermint cream enwrapped in a dark, rich chocolate – it doesn't get better than this.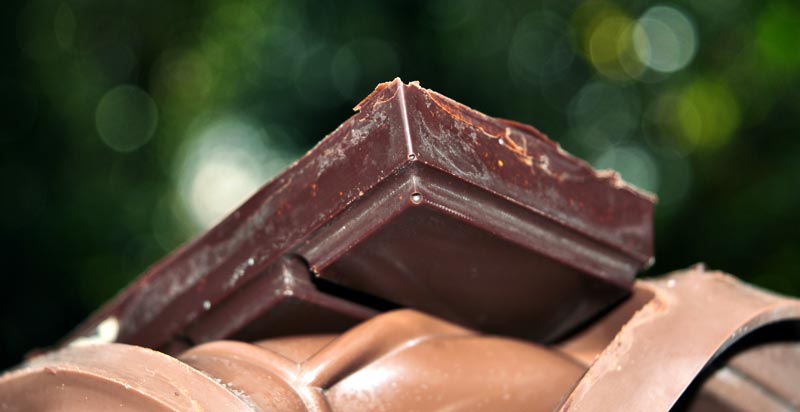 I'm a long-time fan of mint chocolate and I can't resist a Fry's Peppermint Chocolate Bar. For some reason I always connect mint chocolates with Christmas. Maybe it's after dinner mints on Christmas day or candy canes or just that people like to add their favourite foods to the Christmas list (I know I do!!!) but, for whichever reason peppermint is definitely a Christmas flavour! And by extension peppermint cream chocolate bars!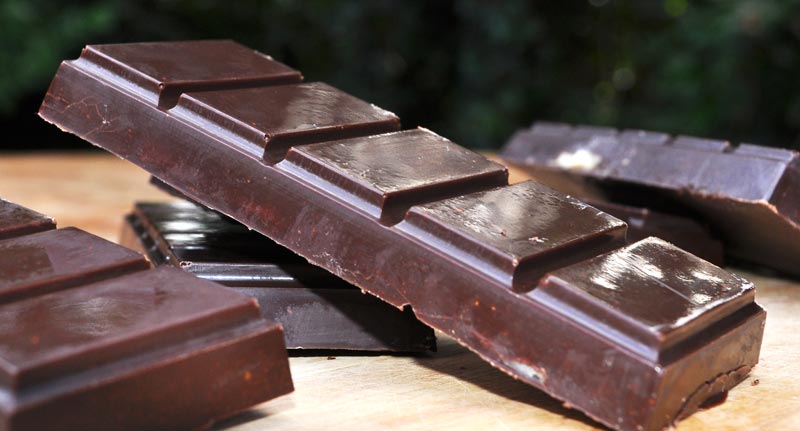 I know that filled chocolate bars are a little more work than solid ones but I promise when you break of that first piece and pop it in your mouth you will realise that it was worth that little extra effort. Plus for all that luxury these are surprisingly simple.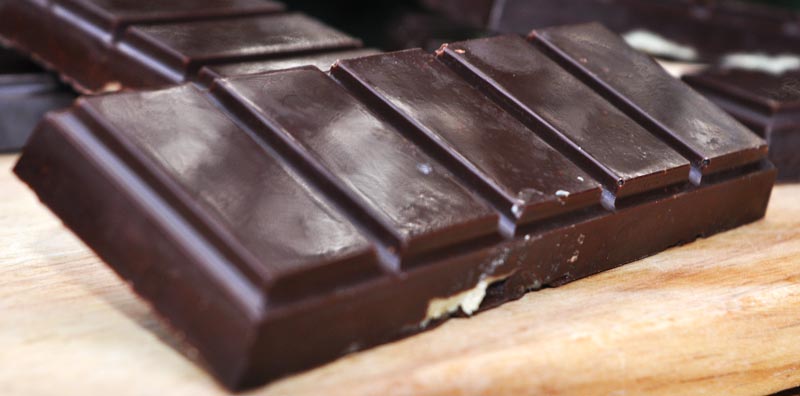 Make sure that you have soaked the cashews overnight (if you are a little short on time 4 hrs should do the trick) this makes them super quick to blend into a gorgeous smooth peppermint cream filling!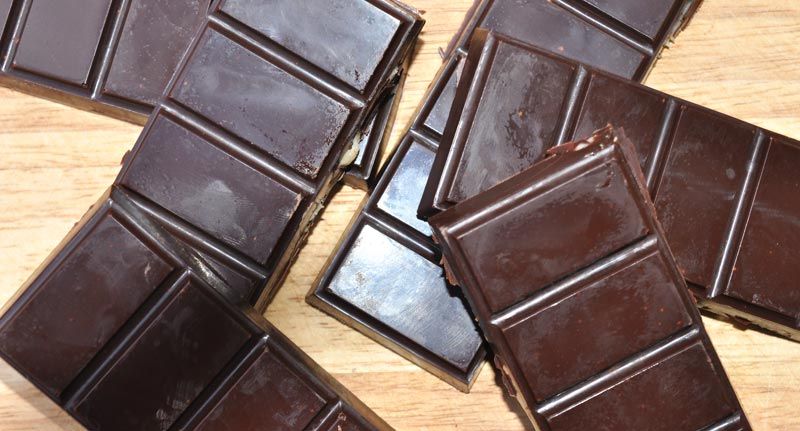 The chocolate is super simple to make, just melt the drops and stir in the other ingredients. It takes less than 5 mins. One little trick I have here is that I let the chocolate cool for a bit before spooning into the chocolate moulds. This is basically so that it is easier to bring the chocolate up the sides of the mould. If the chocolate is too runny when you start it will just go straight to the base.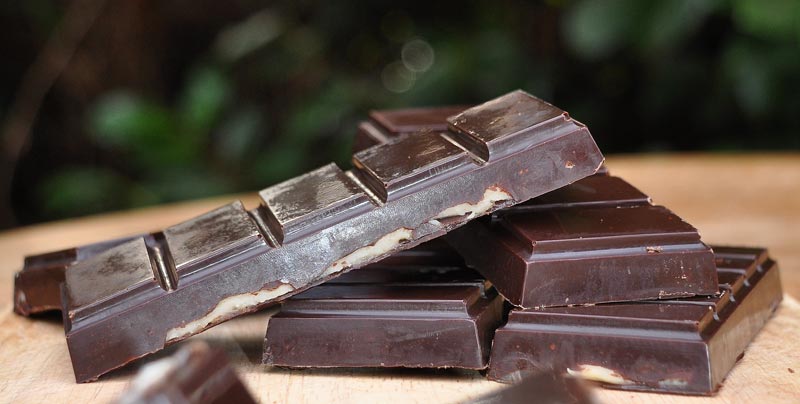 Don't worry if this happens just leave it in the mould for a moment as it starts to thicken. You will then be able to use the back to a small teaspoon to spread it up the side. Once it is dense enough it will start to stick.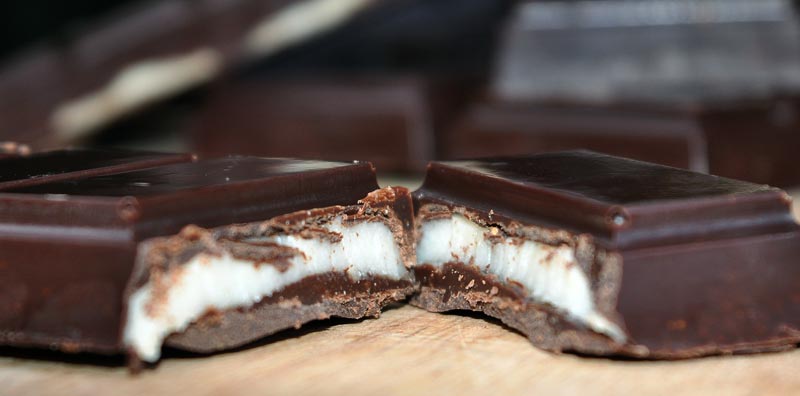 Make sure it is completely set before filling with the peppermint cream filling!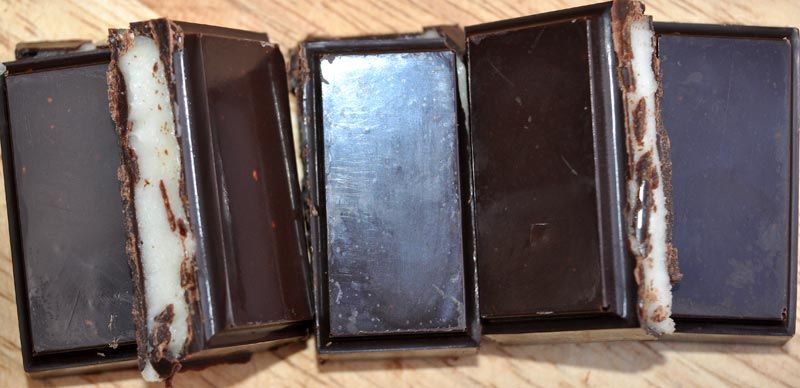 So here you have it – the perfect, delicious, refreshing, melt-in-the-mouth, seasonal peppermint cream chocolate bar! Hope you enjoy! :D
Peppermint Cream Chocolate Bars
Prep Time: 15 mins Set Time: 4 hrs
Makes: 6 Bars
Ingredients:
Mint Chocolate Coating:
1 Cup Chocolate Drops (I used RealFoodSource coconut sugar chocolate drops)
2 tbsps. Cashew Nut Butter
2 tbsps. Powdered Coconut Sugar
1 tsps. Peppermint Oil
Peppermint Cream
¼ Cup Cashew Nuts – soaked overnight
2 tbsps. Maple Syrup
2 tbsps. Coconut Oil - melted
1 tsp. Peppermint Oil
1 tsp. Non-Dairy Milk
Instructions:
1) Melt the chocolate drops in a bowl over a saucepan of boiling water or in the microwave.
2) Remove from heat and slowly stir in cashew nut butter, coconut sugar and peppermint oil until a smooth liquid chocolate is formed.
3) Allow the chocolate to cool slightly until it starts to thicken.
4) Coat the base and up the sides of each cavity in a six chocolate bar mould and place in the freezer to set for an hour.
5) Blend all the ingredients for the peppermint cream until completely smooth. Fill each chocolate bar leaving a couple of mm space at the top. Place in the freezer to chill for 1 hr.
6) Once chilled cover the peppermint cream with a layer of chocolate sealing the bar. Place in the fridge for 2 hrs until firm.
7) Remove from the moulds and wrap in parchment.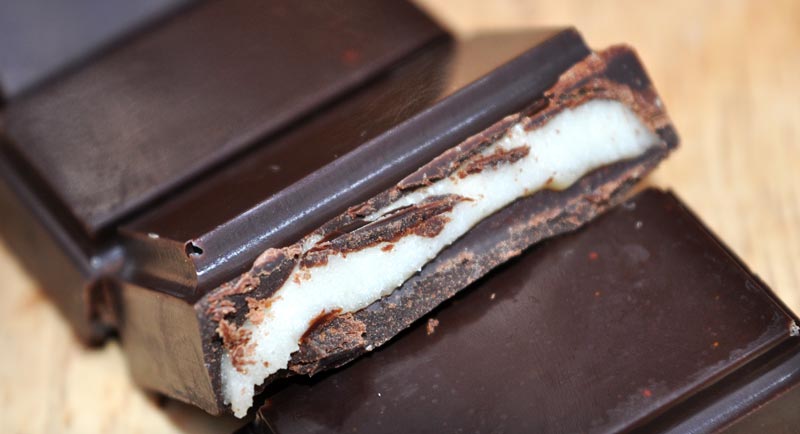 Liked this? Try these.....................................