Laura's Naturally Sweet Blog
Psssst...............looking for naturally sweet, healthy, deliciously moreish cakes? You've come to the right place!
Maple Pecan Fudge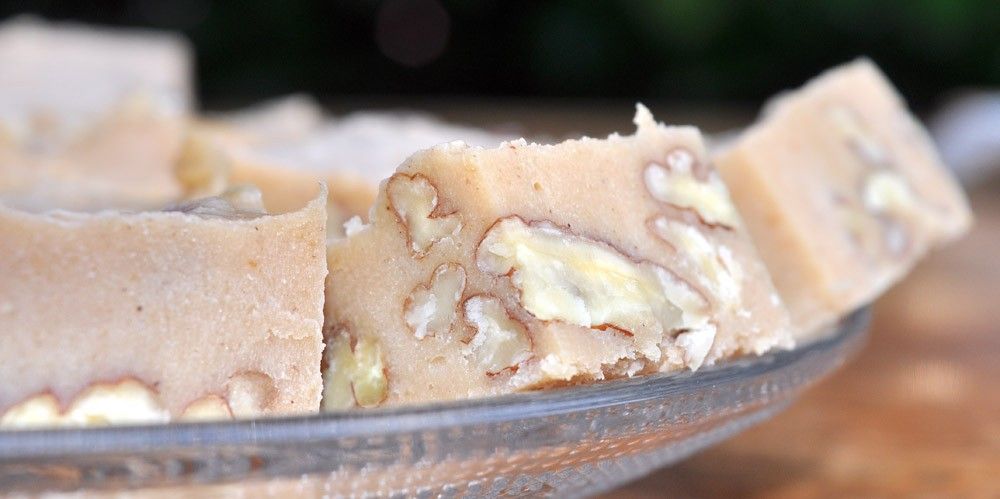 Sweet, nutty little bits of heaven this is one treat that any maple pecan lover will simply not be able to resist.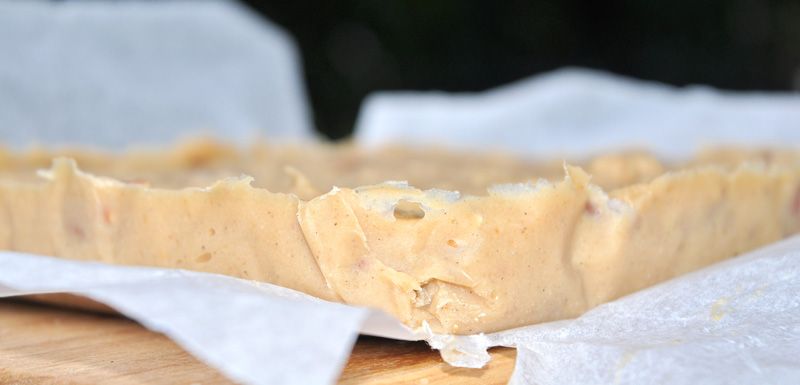 I must confess that I am one such person - maple and pecan are one of my all-time favourites - I know, I know you've heard that before but it's still true!! Together they are just perfection!!!!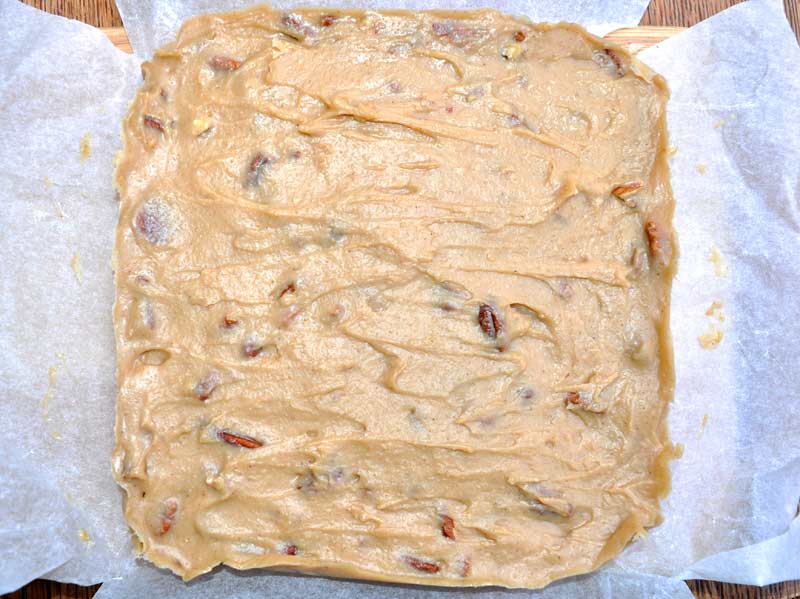 A while back while I was pursuing the internet I discovered that if you heat maple syrup to a certain temperature and whisk it you can make a substance called maple butter. I'm sure that this almost unbelievable substance is absolutely divine and would have a hundred or more uses in my baking but ever since I have been trying to store enough maple syrup to try it and as it I haven't quite managed it!!
One of the main reasons I haven't is this incredible, irresistible, absolutely moreish fudge!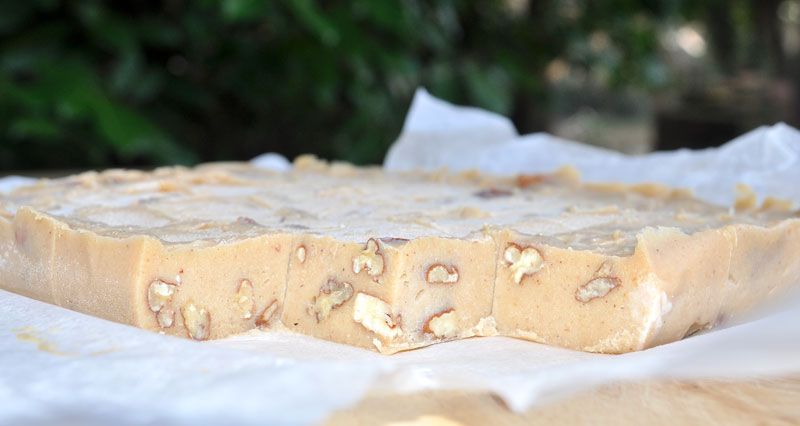 I am sure one day I will make some maple butter - and of course report back on the results but for now I am going to share this one and once made you will understand why I have struggled so much!!!
So take the maple syrup - add a little cashew nut butter and coconut oil and you have this incredible, fudge like mix that will be perfect straight from the fridge - or freezer - depending on how firm you like it!!!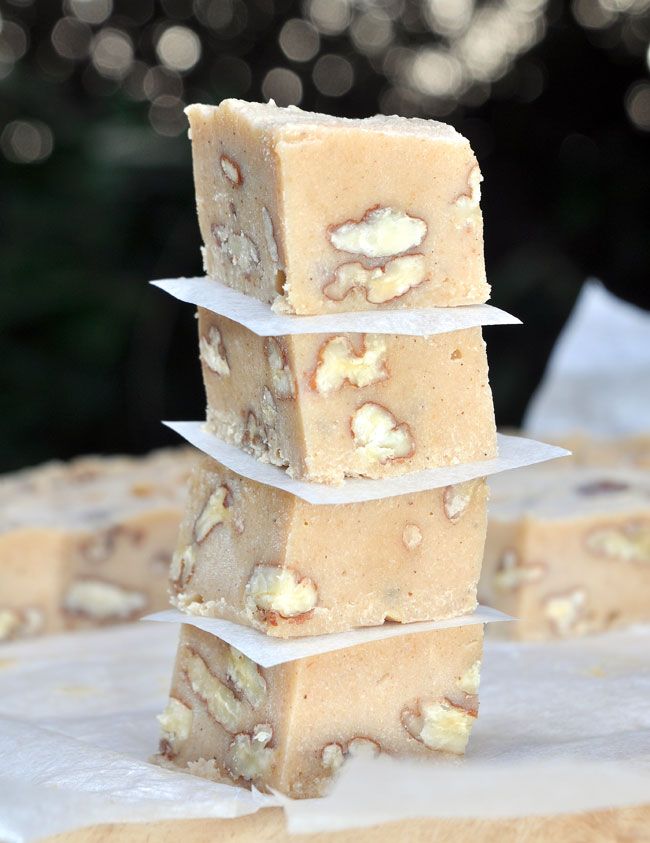 The fudge itself is just out of this world but once you add the pecan nuts it just takes it to another level. I like to toast my pecan nuts before I add them into the mix - I just love the extra crunchiness plus the flavour is just divine!!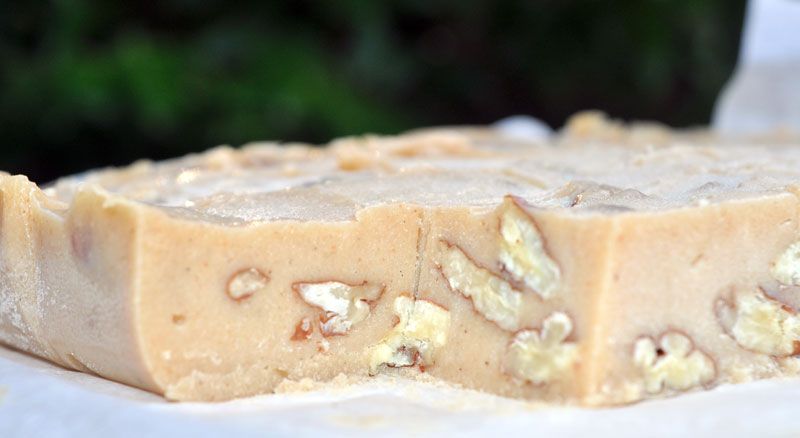 These are super simple to make and will be ready in no time at all but so crunchy, sweet and bursting with flavour you'll be reaching for a second piece for sure.
Maple Pecan Fudge
Prep Time: 5 mins Set Time: 2-4hrs

Makes: 32 Squares

Ingredients:
1 Cup Cashew Nuts – soaked overnight
½ Cup Cashew Nut Butter
¼ Cup Maple Syrup

1 tsp. Powdered Vanilla

½ Cup Coconut Oil – slight softened but still fairly solid
Pinch Himalayan Salt
¾ Cup Roasted Pecan Nuts
Instructions:
1) Blend all the ingredients except the pecan nuts together until completely smooth.
2) Stir in the pecan nuts.
3) Spoon into an 8" x 8" lined tray and place in the freezer for 2-4 hrs.
4) Slice and enjoy. For firm fudge store in the freezer. :)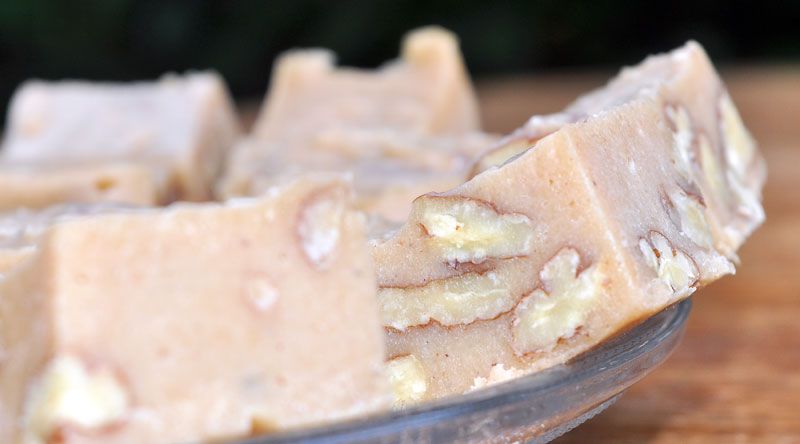 Liked this? Try these...............................................................................................................