Laura's Naturally Sweet Blog
Psssst...............looking for naturally sweet, healthy, deliciously moreish cakes? You've come to the right place!
Lemon Cherry Cheesecake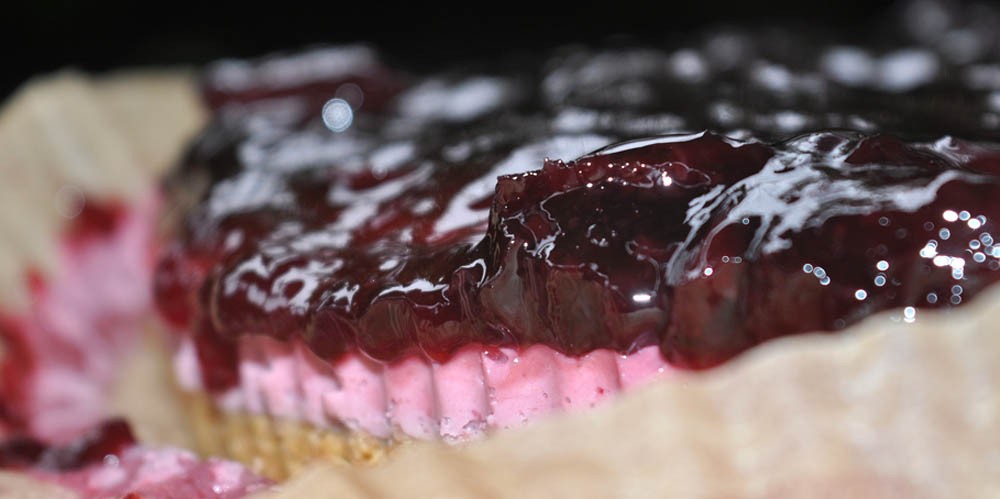 Happy Easter!!! I love Easter! Yes, this year has been super, super cold so far but Easter always promises daffodils, idyllic walks, warming weather, new life, and all my favourite spring flavours!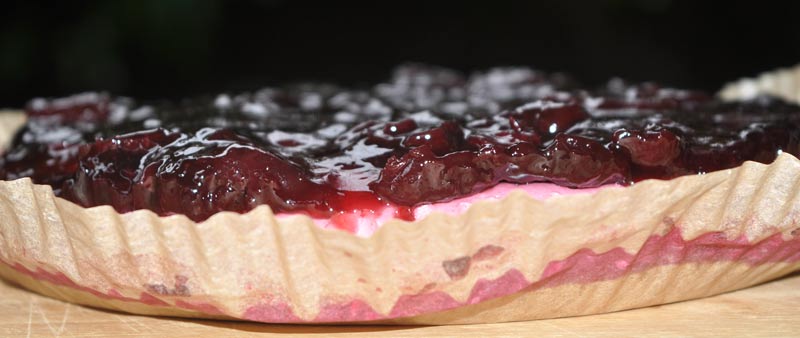 Lemon being high up there on the list!!! When I know spring and Easter are on the way I fancy lemon cupcakes, lemon cookies and all sorts of lemon goodies! The colours are just right!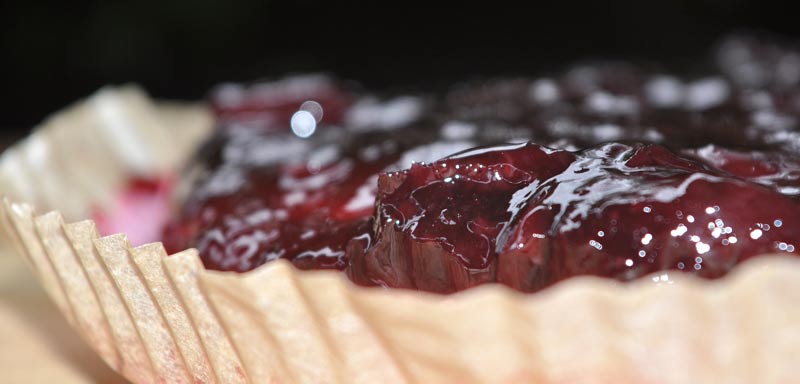 For some reason recently cherry and lemon has just been a magic combination for me – lemon cherry smoothies in the morning with oats, rice milk, lemon and, of course, cherries – is just heavenly! A lemon, cherry and almond chocolate bar that is so divine – I promise to share soon!!!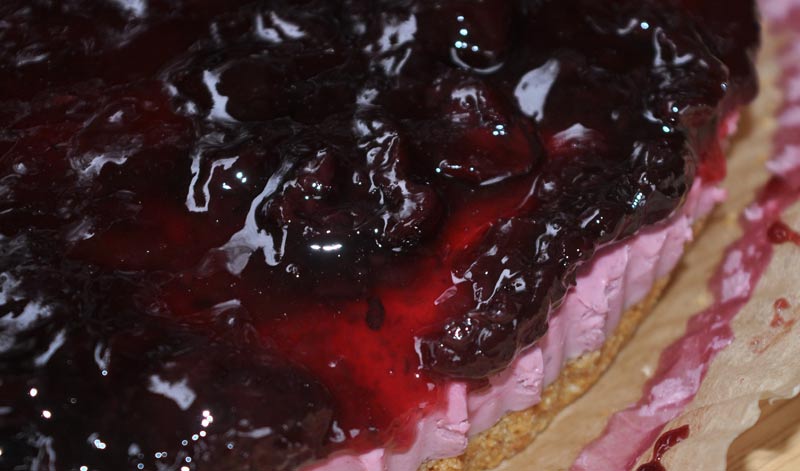 Once again I have used my favourite dalfour jam, anyone who knows me know I can't resist! It's just too good for words ad really adds to this dessert! Make sure that you follow the timing on the agar agar – it gives it a real cheesecake finish and is firm enough that you can even transport it – providing you're not going too far on a super-hot day!!!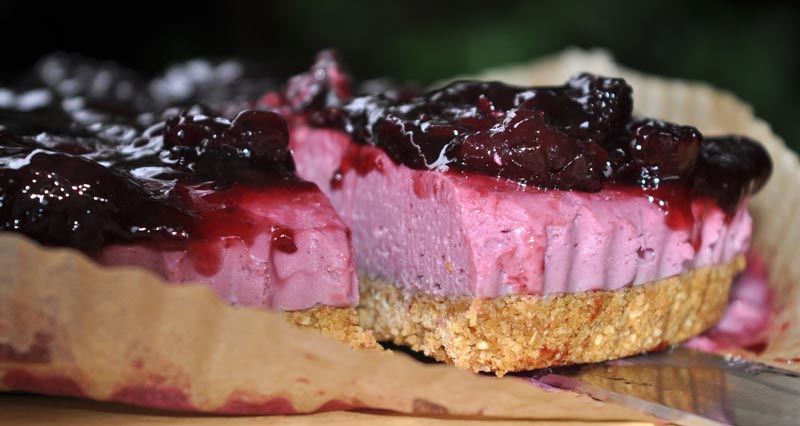 With all this lemon cherry goodness how could I not come up with an extra lemon cherry treat for Easter!!! After all I love trying out new recipes on my family!!! Hope you're looking forward to this one guys!!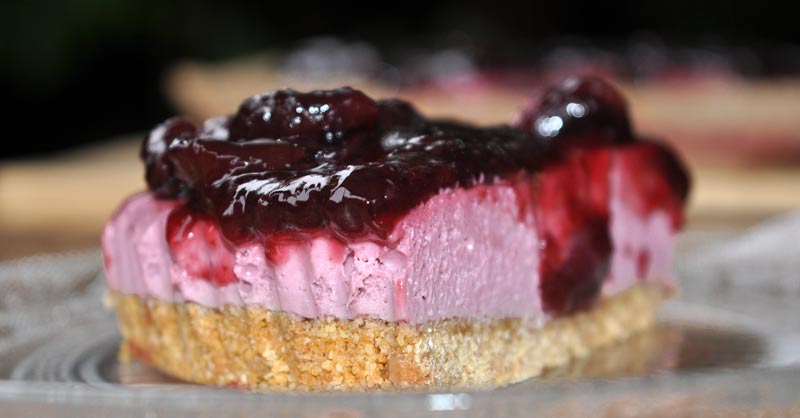 Hope you all have a lovely Easter and I look forward to the warmer days ahead!!! <3
Lemon Cherry Cheesecake
Prep Time: 25 mins                  Set Time: 2-4 hrs
Serves: 10-12
Ingredients:
Base:
1 Cup Lemon and Coconut Shortbread Cookie Crumbs (any biscuit crumbs will do! ;))
1 tbsps. Coconut Oil - melted
1 tbsps. Maple Syrup
Cream Cheese Filling:
½ Cup Coconut Milk
1 tsp. Agar Agar
¼ Cup Maple Syrup
1 tsps. Lemon Oil
1 tsps. Almond Extract
½ Cup Frozen Dark Sweet Cherries
1 pk. Non-dairy Cream Cheese
¼ Cup Arrowroot Powder
Topping: 
½ Cup Dalfour Cherry Jam
Instructions:
     1)      In a saucepan whisk together the coconut milk, agar agar, and maple syrup. Leave to stand for 10 mins.
     2)      In a bowl combine thoroughly all the ingredients for the base. Press into a 8" round pan and place in the refrigerator to set for 10 mins.
     3)      Place the coconut milk, agar agar and maple mix on a medium-high heat for 10 mins. Stir continuously.
     4)      Blend together all the ingredients for the cream cheese filling including the coconut mix until completely smooth.
     5)      Pour the cream cheese filling over the biscuit base and place in the fridge to set overnight.
     6)      Once set spoon the cherry jam over the top and serve.