Laura's Naturally Sweet Blog
Psssst...............looking for naturally sweet, healthy, deliciously moreish cakes? You've come to the right place!
Easy Raspberry Mousse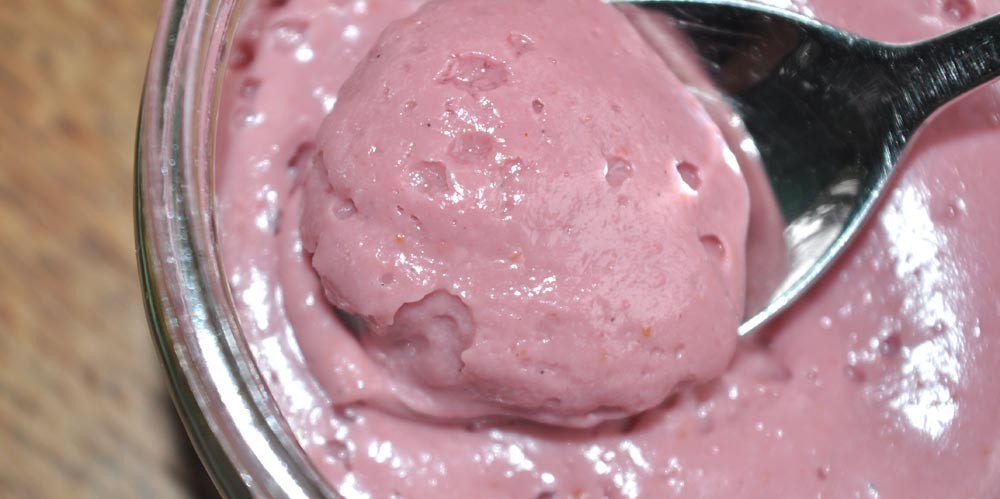 Sweet, creamy, fruity, delectable and one of the easiest mousses to make on the planet – you are going to want to try this one for sure!!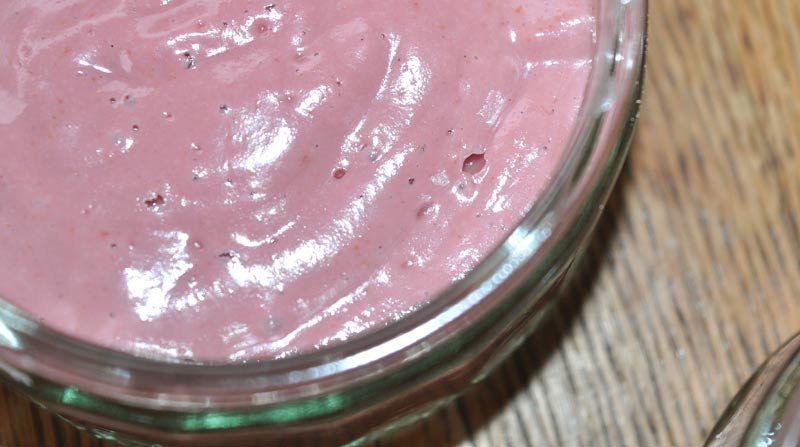 I visited a friend recently – it was a last minute plan for a group of us to catch up with some movies, board games and dinner. I decided that it would be awesome to take a dessert – but only had two hours to prep!! Desperately pouring through my cupboards to find out what ingredients I had to work with I came cross a jar of raspberry jam! I knew I had a punnet of raspberries in the fridge and at this point a plan started to form!!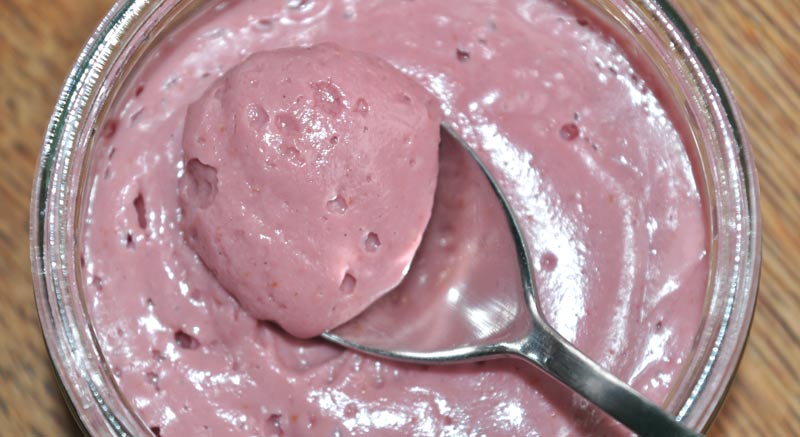 Raspberry jam, raspberries, cashew nuts, coconut oil – could I do it? I knew it would take a moment to set but I could pop it in the quick freeze section of the freezer for maximum set time – plus my friend was bound to have a fridge – I had to at least give it a go!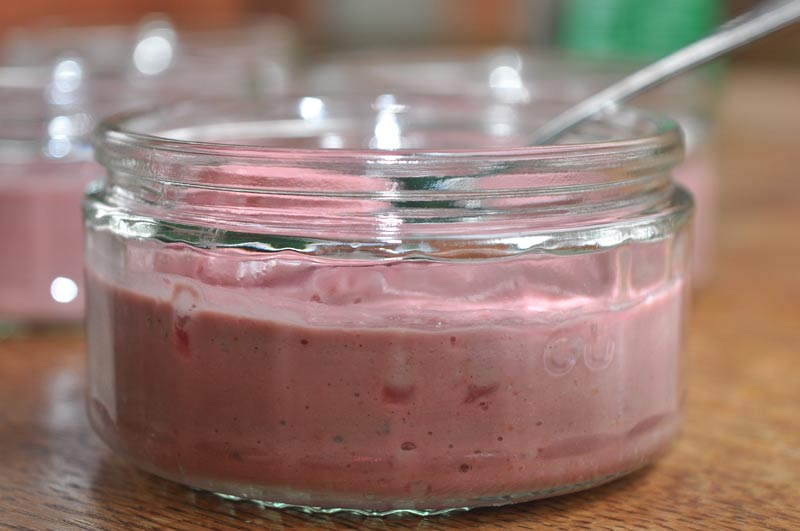 I wasn't sorry that I did!! It turned out to be soooooooooooo amazing!!! I took it over in a kilner jar and we didn't have any bowls but his wine glasses served our need perfectly!! There was so much that we didn't get through it all – but that didn't matter our host was more than happy to keep it and finish it off!!!!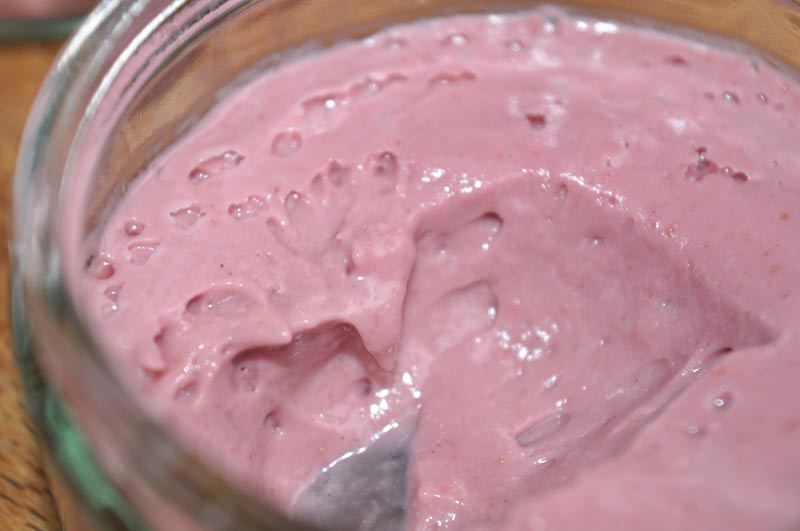 So any time you need to whip up a dessert – this is definitely one to have in your back pocket – and you can change the jam/ fruit for any flavours and it works – well – so far I have tried cherry, strawberry, raspberry and peach and they have all been amazing!!!!!!!!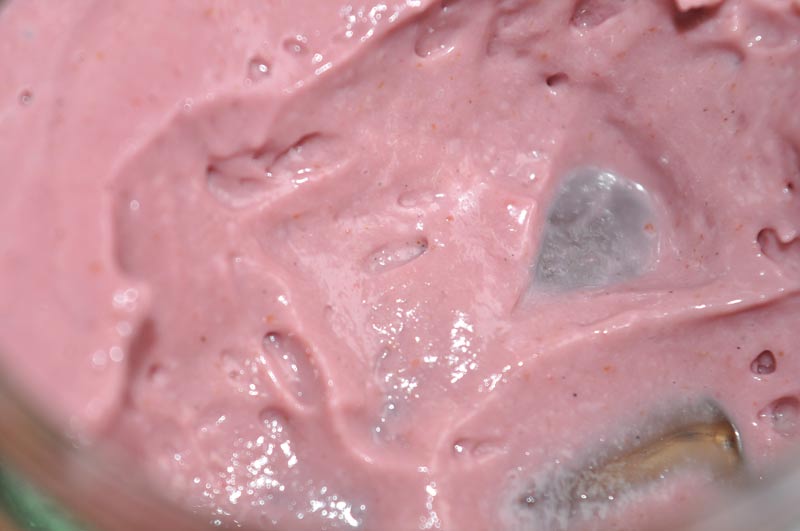 Have fun!!! :D
Easy Raspberry Mousse
Prep Time: 10 mins                                         Set Time: 4-8hrs        
Makes: 5-6 Pots
Ingredients:
¼ Cup Cashew Nuts – (soaked overnight)
¼ Cup Coconut Oil - melted
1 Cup Raspberries
1/3 Cup Dalfour Raspberry Jam
2 tbsps. Maple Syrup
½ tsp. Powdered Vanilla
½ Cup CoYo Coconut Milk Yoghurt
Instructions:
1) Blend all the ingredients together until completely smooth.
2) Spoon in to Kilner jars and place in the fridge for 4-8 hours to set.
3) Take out and enjoy! :)