Laura's Naturally Sweet Blog
Psssst...............looking for naturally sweet, healthy, deliciously moreish cakes? You've come to the right place!
COYO Fruit Salad in a Jar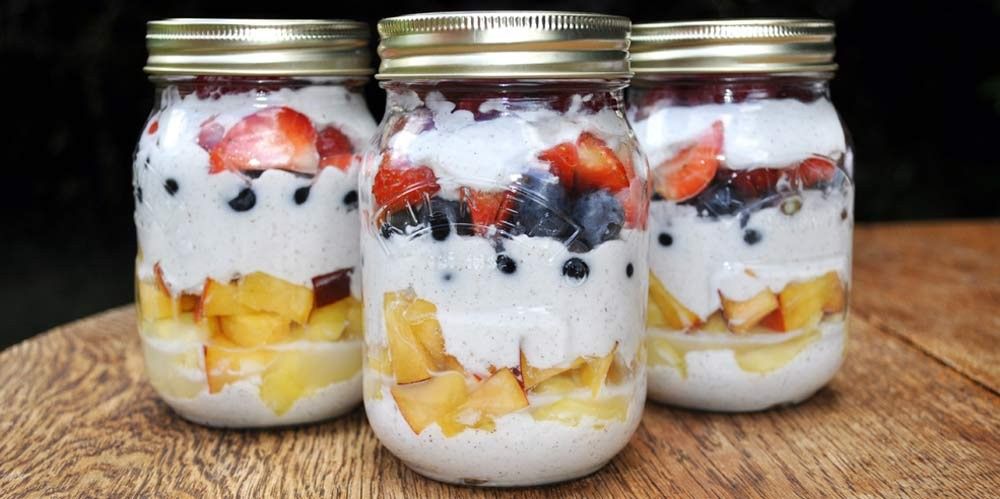 COYO Fruit Salad in a Jar – sweet juicy strawberries, raspberries, blueberries, nectarines and pineapple with layers of creamy CoYo-honey-vanilla mix – so good it really should be bad for you - right??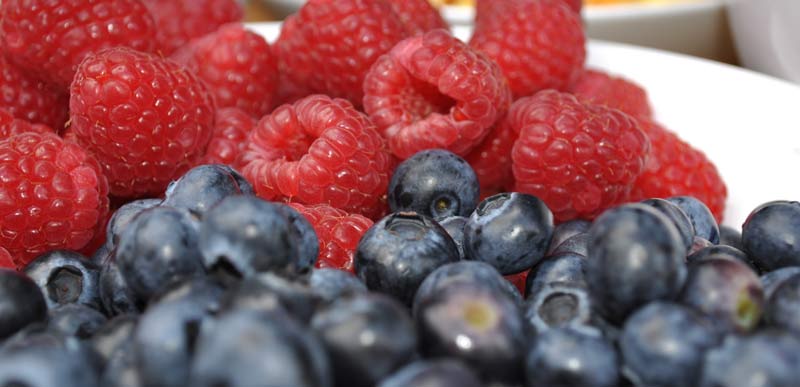 Once again, after the usual summer rain storms here in the UK, the sun has peeped out from behind the clouds spreading warmth on the now green grass, promising that, at least a few days of the summer holiday will consist of bright, sunny, glorious weather that is perfect for ………………..picnicking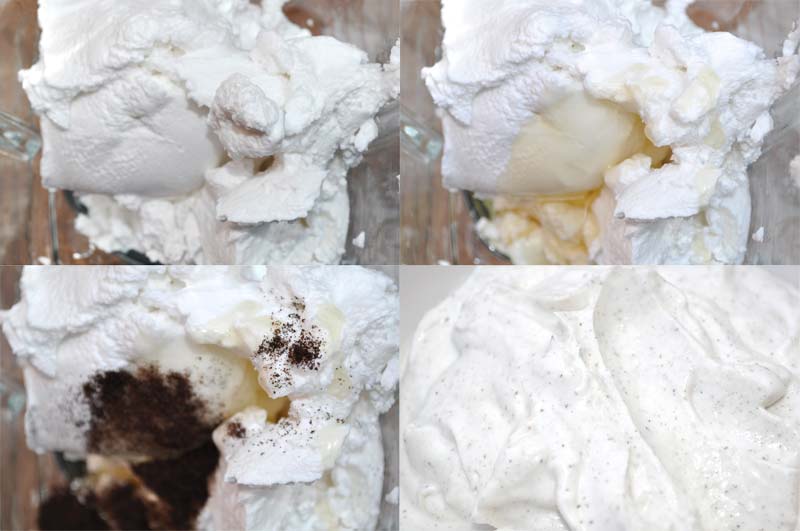 And after all what picnic is complete without a fruit of some sort and since this is the perfect time of year for all the best fruit – strawberries, blueberries, raspberries, peaches, nectarines, pineapple – why not all of them?!?!?!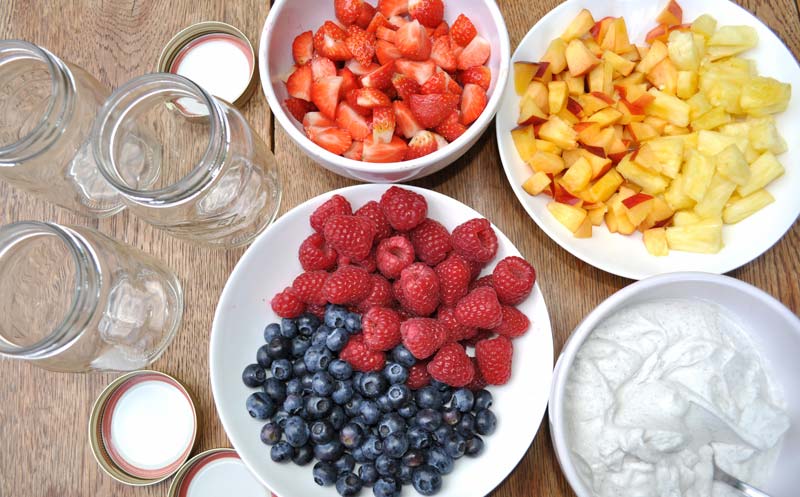 Or at least as many as you can fit into one of those nifty little, airtight, super awesome Kilner Jars?!?!



Just the ticket for a picnic – celebrating all that is good about summer.

I've layered mine with a delicious Coconut Milk Yoghurt-Honey-Vanilla mix that is just sooooooooooo good! Just be sure to start with the firmest fruits at the bottom of the jar. :)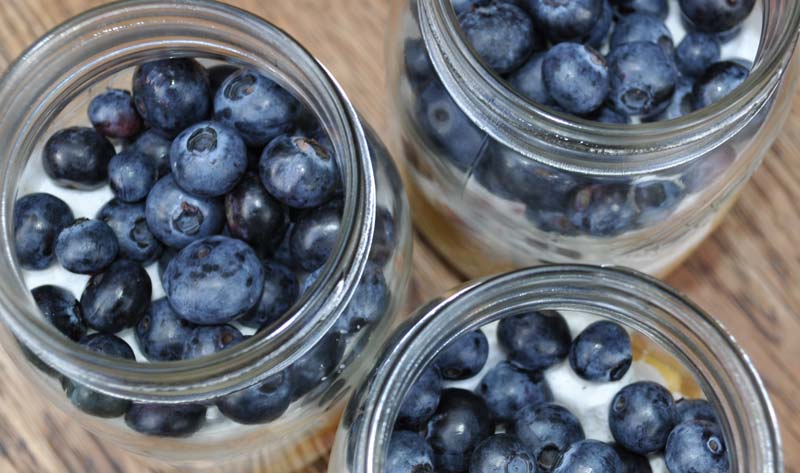 This is the perfect out-and-about healthy picnic dessert (or even ready prepared for you when you get home!!)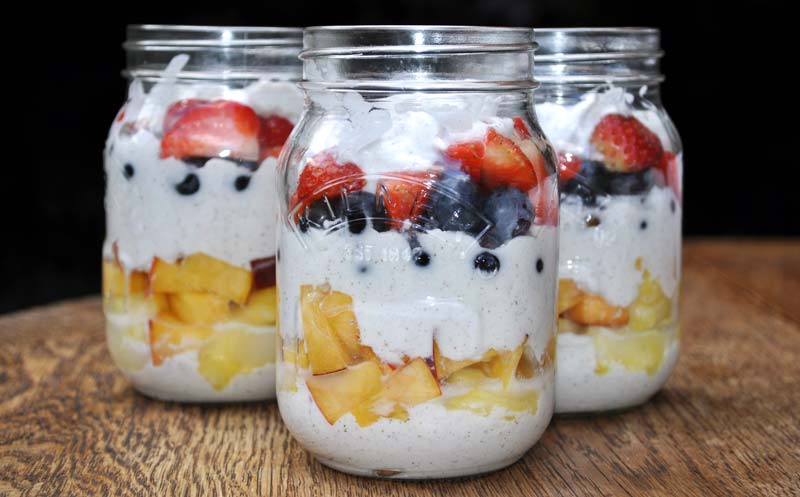 So pack up your rugs, picnic baskets, cool bags, Frisbees and footballs and make for the nearest country park - but don't forget to take a spoon, fork and your jar of fruit salad!!!
COYO Fruit Salad in a Jar
Prep Time: 15 mins
Serves 3
Ingredients:
1½ Cups COYO Coconut Milk Yoghurt
1½ tbsps. Honey
1 tsp. Powdered Vanilla
1 Cup Pineapple (chopped)
1 Nectarine (chopped)
1 Cup Blueberries
1 Cup Strawberries (chopped)
1 Cup Raspberries
Instructions:
1) Blend together the COYO coconut milk yoghurt, honey and vanilla.
2) Cover the bottom of each Kilner jar with about 2-3 tbsps. of the coconut yoghurt mix.
3) Split the pineapple between the jars followed by the nectarine.
4) Cover the nectarine with another 2-3 tbsps. of the coconut yoghurt mix.
5) Layer the blueberries over the yoghurt followed by the strawberries.
6) Cover the strawberries with the coconut yoghurt.
7) Fill the remaining space of the jar with as many raspberries as you can fit in!!
8) Place in your cool bar for the perfect healthy on-the-go fruit salad.