Laura's Naturally Sweet Blog
Psssst...............looking for naturally sweet, healthy, deliciously moreish cakes? You've come to the right place!
Cherry Cobbler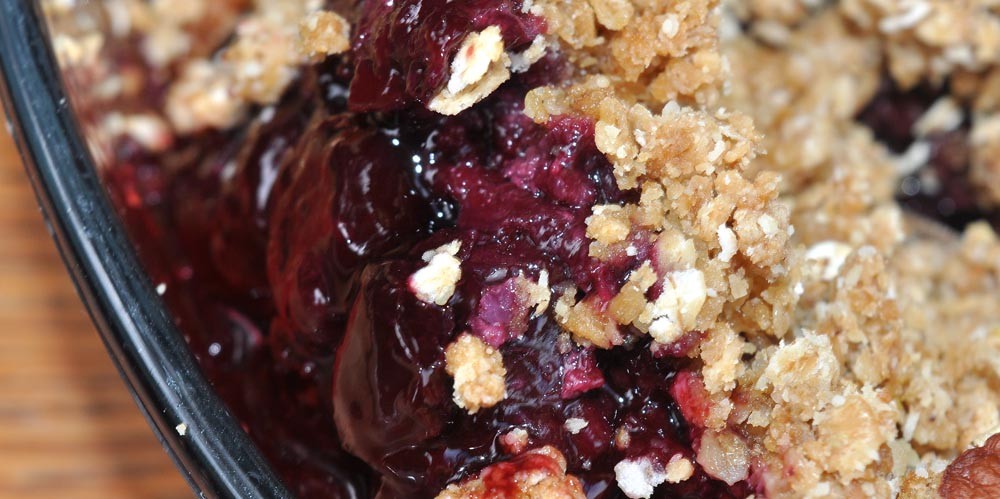 Warm fruity and delicious it's the perfect winter dessert. You'll want to make sure that you keep some frozen cherries in the freezer for when this one takes your fancy!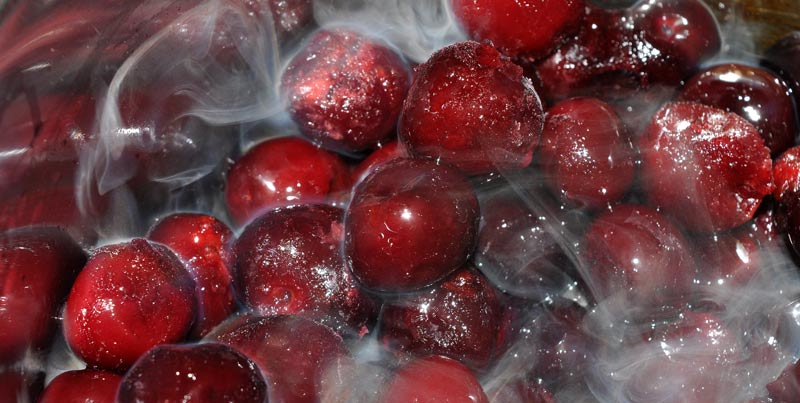 Okay so finally I can say the word CHRISTMAS!!! We are in December which means that it is officially time to start listening to Christmas music, watching Christmas films and, of course, planning the Christmas menu!
I love Christmas (in case you hadn't already guessed!) Mostly because it's amazing to spend quality time with the family (forcing them to listen to my favourite Christmas music and watch Christmas films with me!!!) as well as the joy I get baking delicious new treats for them to try!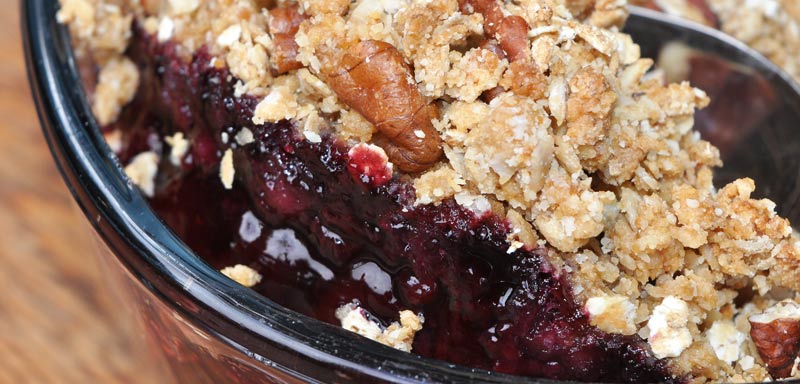 There are sooooooooooooooo many amazing foods connected with Christmas (if you haven't already you really need to try out my mincemeat recipe – the best ever is with the shortbread crust……….) My flatmate just made some incredible white chocolate mint rocky road – it smells so good I am already planning a recipe for that one!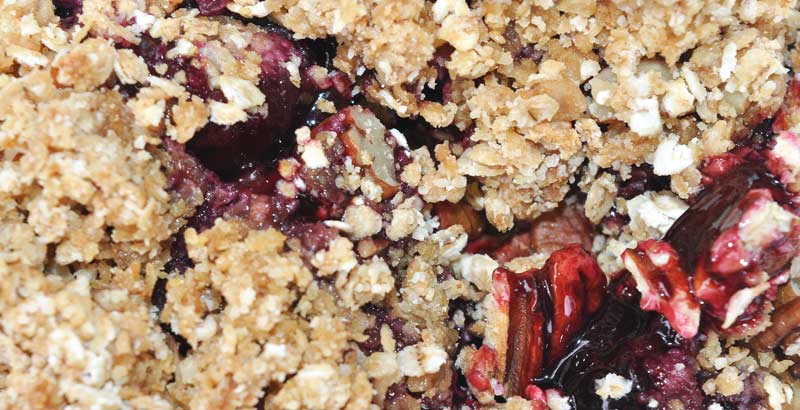 I know on Christmas day my Mum will make her awesome nut roast and I will get to make my awesome gravy recipe – I promise I will share that with you one day – as well as dessert!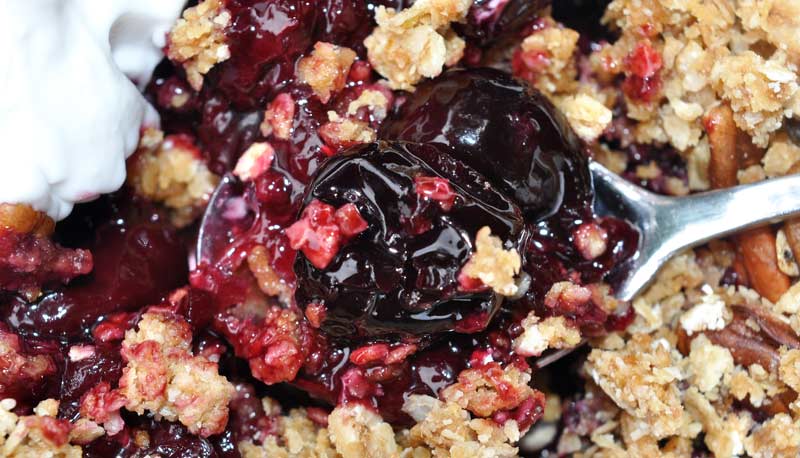 I haven't finally decided what I will be making for this Christmas but December is the perfect opportunity to try out some new recipes to help make that decision. This week we have a Cherry Cobbler that is so delicious, as well as being super easy to make, that it has definitely made it to the shortlist!
If you are planning your Christmas menu it's definitely try to give this one a go – grab you aprons and let's get baking! ;)
Cherry Cobbler
Prep Time: 20 mins                                 Bake Time: 20 mins                                         
Serves: 8-10                              
Ingredients:
4 Cups of Frozen Cherries
¼ Cup Apple Concentrate
1 tbsps. Arrowroot Powder
Topping:
¼ Cup Powdered Coconut Sugar
¼ Cup Maple Syrup
2 tbsps. Coconut Oil - Melted
1 ½ Cups GF Oats
½ Cups Ground Almonds
½ Cup Pecan Nuts
Instructions:
     1)      In a saucepan combine the cherries and the apple concentrate and place on a medium heat for 10 mins – make sure you stir it from time to time to stop the fruit sticking and to make sure it doesn't boil over.
     2)      Preheat the oven to 160˚C
     3)      Stir in the arrowroot powder and turn to a low heat for a further 5 mins to thicken the mixture. Remove and pour into the base of an ovenproof dish.
     4)      In a bowl mix together the coconut sugar, maple syrup and coconut oil. Stir in the oats, ground almonds and pecan nuts.
     5)      Crumble over the apple until the entire dish is covered and place in the oven for 20 mins until a light golden brown.
     6)      Remove from the oven and serve with your favourite ice cream, coconut milk or custard.