Laura's Naturally Sweet Blog
Psssst...............looking for naturally sweet, healthy, deliciously moreish cakes? You've come to the right place!
Delectable Thanksgiving Pecan Pie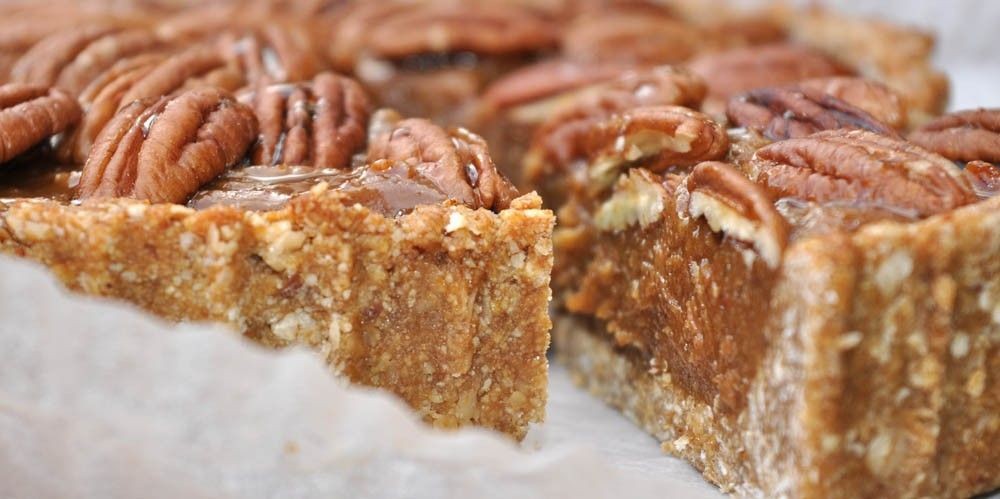 I wish I could convey to you with words just how scrumptious this Pecan Pie is but I am at a loss!!! Pecan nuts and caramel have always been perfect together and this Pecan Pie is no exception

I must confess that this is my first Pecan Pie. Had I known previously just how delicious Pecan Pie is I'm sure I would have ditched the French Fancies and had a childhood of nothing but chocolate and Pecan Pie.
Ooooooooo and strawberry ice cream – (although possibly not as a combo!!!)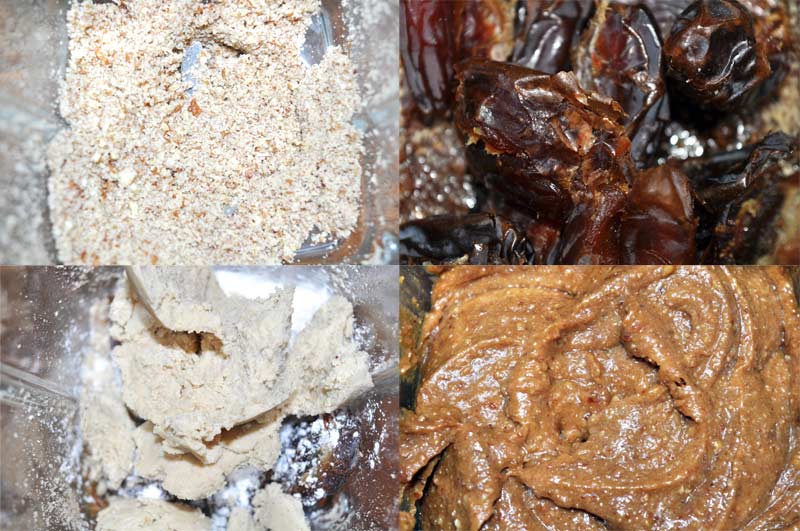 It was seriously love at first bite and I will, for sure, be making this one again!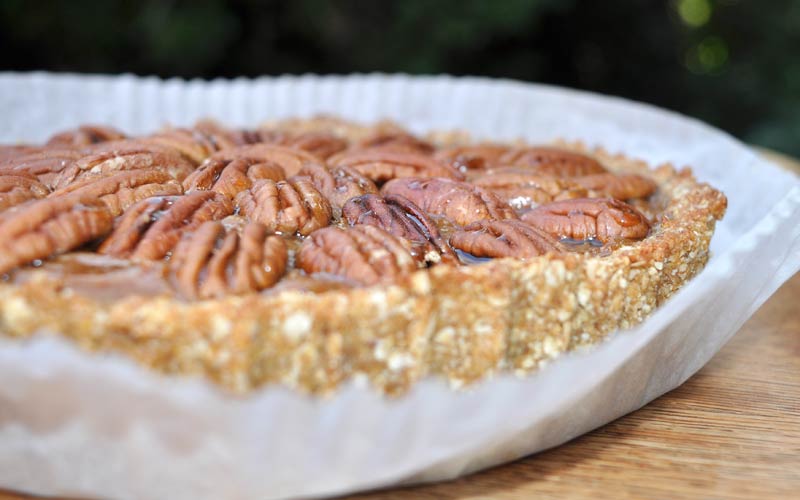 Especially since the added bonus of this pecan Pie is that it's super easy to make and uses a fair few of my favourite ingredients!!
The base is pretty good – a mix of oats, grounds almonds, almond flour, coconut oil and those ever wonderful Medjool dates.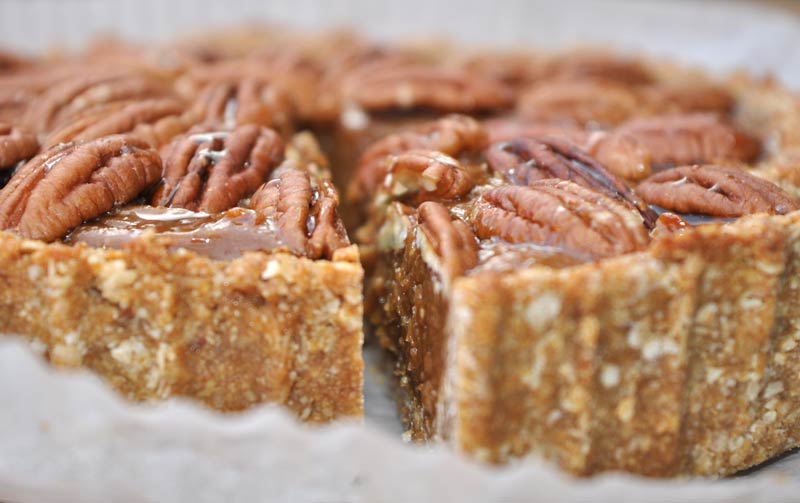 The topping is simple and delicious but honestly it's the filling that is to die for!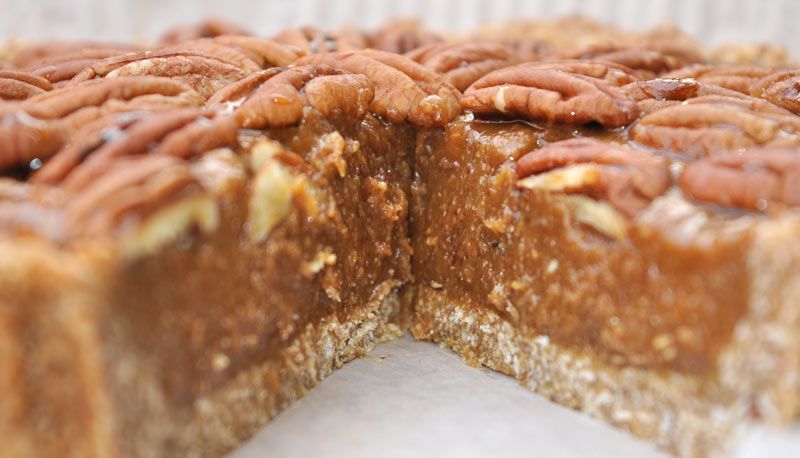 Blended pecan nuts, date syrup, Medjool dates, cashew nut butter and vanilla – making an incredible pecan-caramel centre that is out of this world – leaving you wishing that you could manage another slice.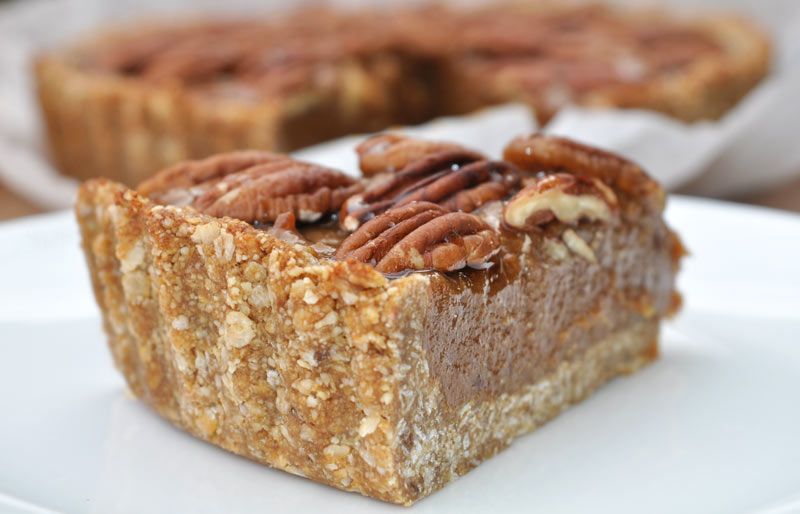 Don't worry – there is always tomorrow! :)
Healthy Thanksgiving Pecan Pie
Prep Time: 15 mins Bake Time: 18 mins
Serves 10-12
Ingredients:
Base:
4 Medjool Dates
¼ Cup Date Syrup
¼ Cup Coconut Oil - melted
1 Cup GF Oats
½ Cup Ground Almonds
½ Cup Almond Flour
Small pinch of Himalayan Salt
Filling:
3/4 Cup Pecan Nuts
½ Cup Date Syrup
10 Medjool Dates
1 tbsp. Arrowroot Powder
1/3 Cup Cashew Nut Butter or you can make your own - recipe here :)
1 tsp Powdered Vanilla
Topping:
Approx. 1 Cup Whole Pecan Nuts
2 tbsps. Maple Syrup
Instructions:
1) Preheat the oven to 170˚C
2) Make a paste with the Medjool dates and the date syrup. (I use my Bamix for this but a food processor should be fine.)
3) Stir in the coconut oil, oats, ground almonds, almond flour and salt.
4) Press the mix into the base of a 7 inch round tart tin coming up the sides about an inch or so and place in the oven for 8 mins until a light golden brown.
5) Remove from the oven and allow to cool.
6) Pulse the pecan nuts in a blender until it resembles fine meal. Add the date syrup, Medjool dates, arrowroot powder, cashew nut butter and vanilla. Blend until completely smooth and spoon into the cooled base.
7) Arrange the pecan nuts over the mix and drizzle with maple syrup and place in the oven and bake for 10 mins.
8) Serve hot or cold drizzled with maple syrup and Grace's Thai coconut milk or use a tin of coconut milk to make double cream!! :)