Laura's Naturally Sweet Blog
Psssst...............looking for naturally sweet, healthy, deliciously moreish cakes? You've come to the right place!
Key Lime Pie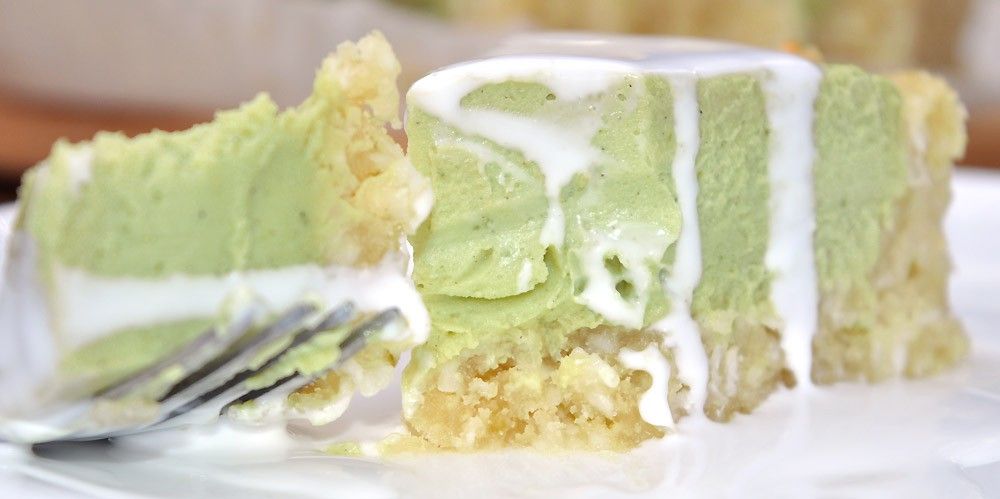 Tangy, sweet and irresistible this decadent dessert is soooooo divine and soooooo delicious that it is definitely not one to miss out on.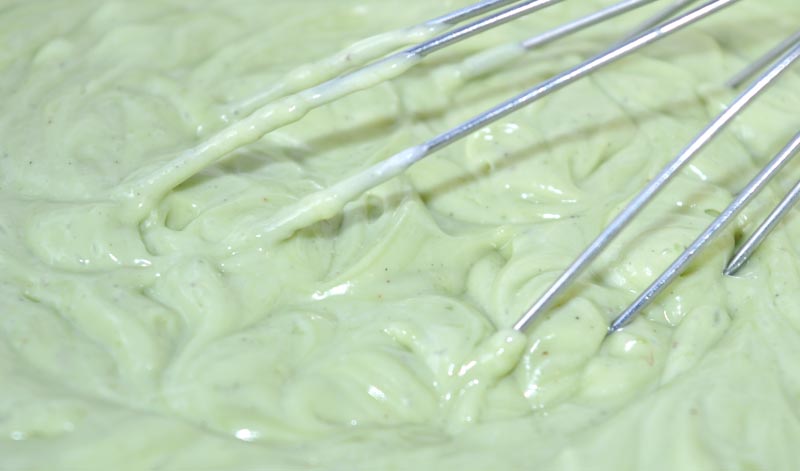 An American dessert I wasn't introduced to until adulthood but I always knew I would love – I mean of course – I love limes, I love dessert and I love lime flavoured desserts……. I digress.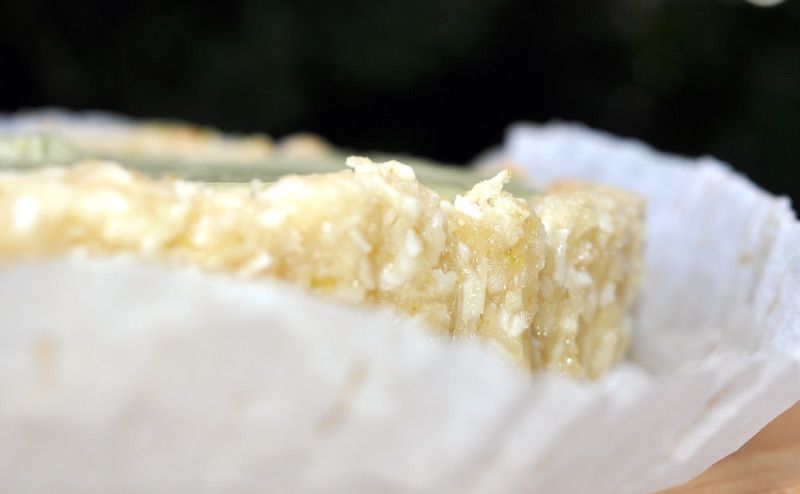 As you have probably gathered by this time, I also love making heathier version of traditional desserts (plus a few unusual ones along the way!) Some take a lot of figuring out how to change up the ingredients – this Key Lime Pie was not one of them!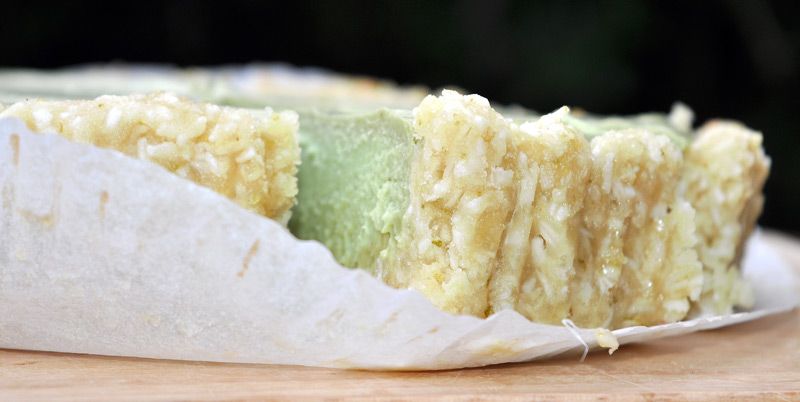 I immediately had in mind the perfect replacement ingredient which I knew would work – headed off with……….avocados of course!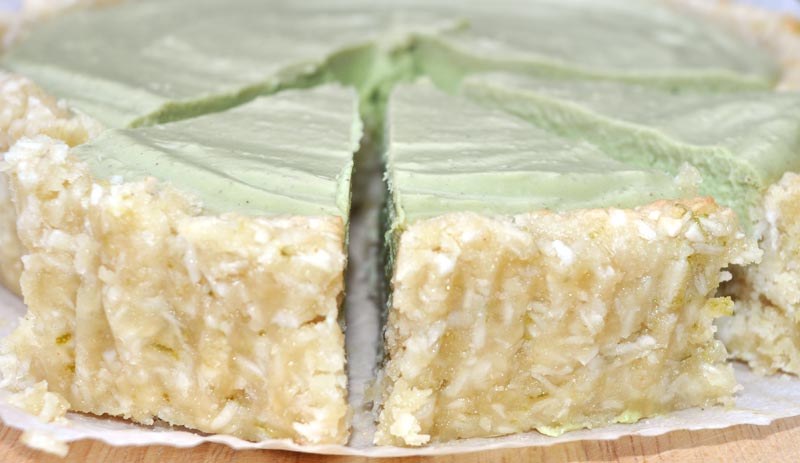 The perfect choice – the right colour, texture and taste – do creamy and delicious what could be better? It did take me a moment to figure out how to get it to set as it was a toss-up between coconut butter and coconut oil.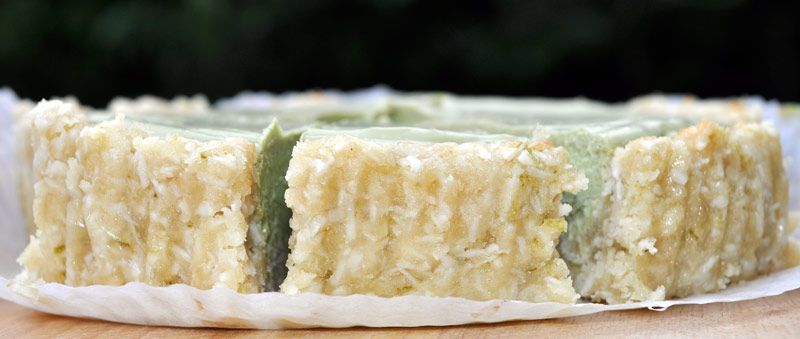 I'm sure coconut butter would also have worked but I decided to experiment with coconut oil first and is was sooooooo good and set to perfection. Once tasted I never looked back.
To steal from Jack Black (or the writers of The Holiday) 'I only used the good ingredients' for this decadent treat – maple syrup, CoYo coconut milk yoghurt, macadamia nut and almonds to name but a few – after all who needs cream, butter, eggs and sugar with such a powerhouse of super nutritious, delicious, awesome ingredients.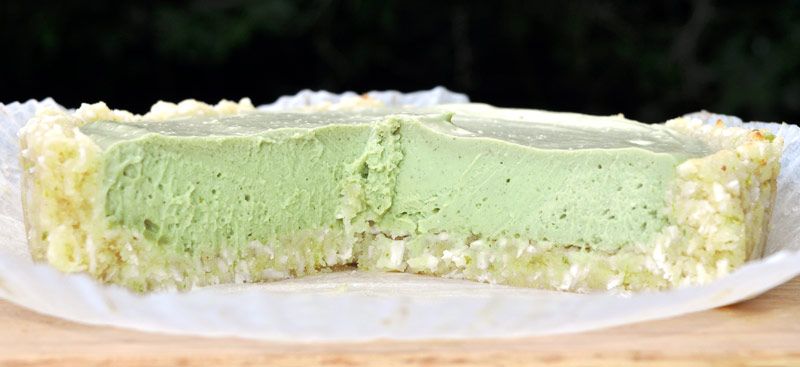 It's actually also surprising easy to put together and perfect for any occasion. I would suggest eating on the same day you make is – or you can pop it in the freezer and get it out a couple of hours before you need it.
You're sure to leave your dinner guests wondering how you made it taste just so amazing! :)
Key Lime Pie
Prep Time: 15 mins Bake Time: 10 mins Set Time: 2-4 hrs
Serves 10-12
Ingredients:
Base:
1 Cup Macadamia Nuts
1 Cup Ground Almonds
1 Cup Unsweetened Desiccated Coconut
¼ Cup Maple Syrup
2 tbsps. Coconut Oil - melted
1 tsp. Powdered Vanilla
1 Lime – juice and zest
Optional - scant pinch of Himalayan Salt
Lime Filling:
3 Ripe Avocados
5 Limes – juice and zest
¾ Cup Maple Syrup
1 tsp. Powdered Vanilla
½ Cup Coconut Oil - melted
½ Cup CoYo Coconut Milk Yoghurt
Instructions:
1) Preheat the oven at 170˚C
2) In your blender pulse the macadamia nuts until finely chopped (be careful not to overdo as it can quickly turn to butter) place in a bowl and stir in all the remaining ingredients for the base until combined thoroughly.
3) Press into a 9" flan dish covering the base and up the sides. Place in the oven for 10 mins. Remove and set aside to cool.
4) Blend together the avocados, lime juice and zest, Maple syrup, vanilla and coconut oil.
5) In a bowl whisk together the avocado mix and the CoYo until thoroughly combined. Spoon into the cooled base and place in the fridge to set for 2-4 hrs.
I would recommend making on the day, store in the fridge and freeze any leftovers.