Laura's Naturally Sweet Blog
Psssst...............looking for naturally sweet, healthy, deliciously moreish cakes? You've come to the right place!
Luxury Shortbread Mince Tart
Mincemeat is undoubtedly one of my favourite foods on the planet - the perfect blend of sweet and spicy, rich and fruity.
Although, at this point, I must confess that I am not a huge fan of pastry. It has always seemed to me that the only purpose for pastry is to hold the pie, tart, slice in place.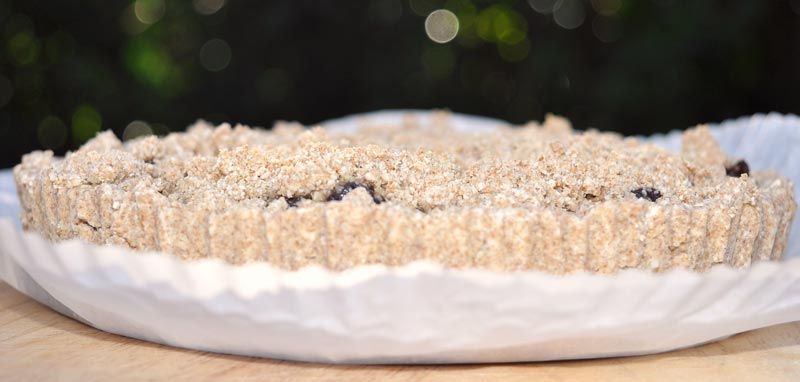 As a child I would try and forgo this part whenever I could. As an adult I like to think about what can be used to hold the pie/tart/slice in place instead!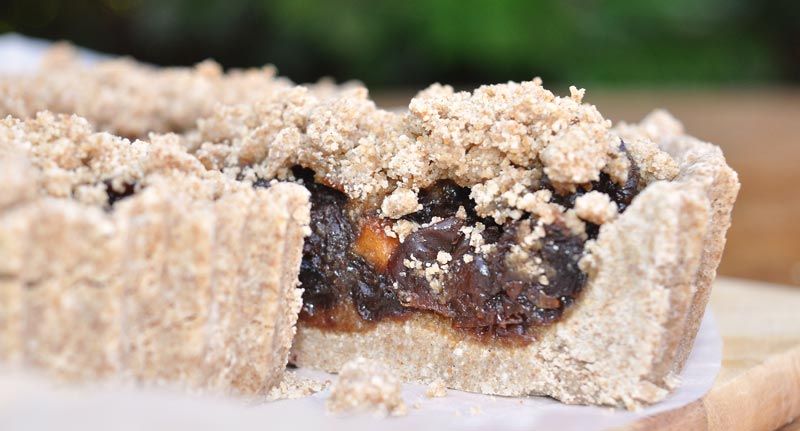 In the weeks running up to Christmas I like to make a batch of mincemeat – which usually involves getting an array of my favourite dried fruit and using this recipe – Homemade Christmas Mincemeat.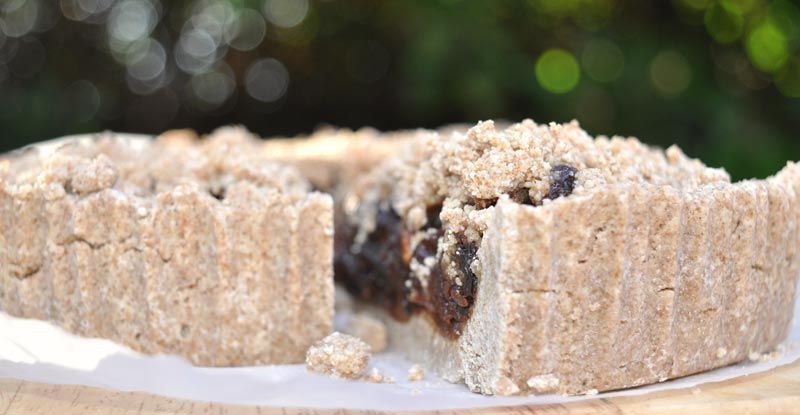 It makes a wonderful Christmas present plus it lasts so well that I usually like to make enough that I can store some for when I get a mincemeat craving later in the year – yes I confess that this can even happen in July. This recipe is so awesome that, stored in an airtight Kilner jar, it will still be good.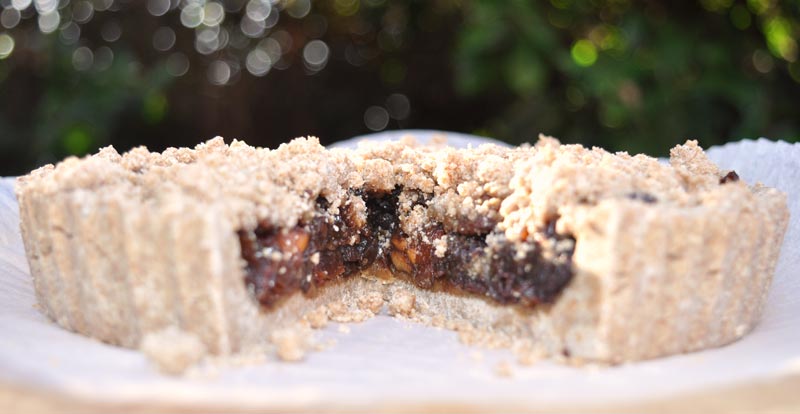 So, there I am with 6 jars of mincemeat in the fridge deciding what to make this year when I stumbled across my shortbread recipe. Everybody knows all coconut shortbread makes the best mince pie – so why not a mince tart?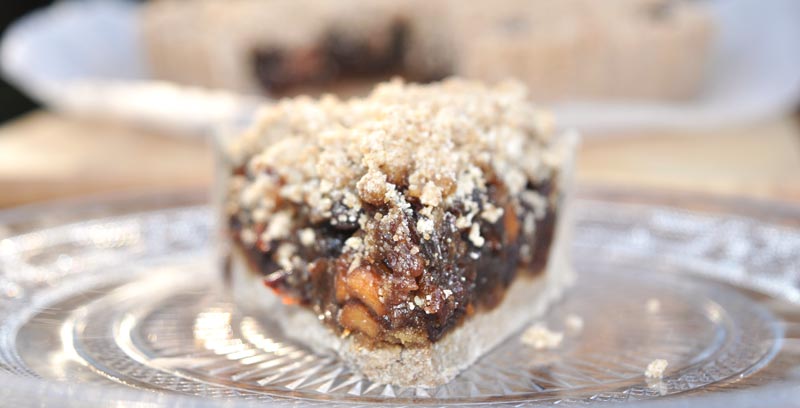 After all shortbread is so light, flaky and delicious that it seemed to me to be the perfect accompaniment – so of course I had to give it a go. I sure wasn't sorry once I had tried it!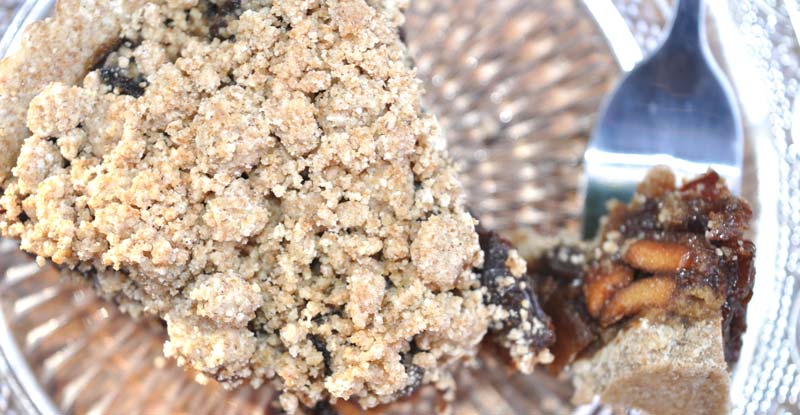 Some of grace's coconut milk makes the perfect replacement for single cream just lifting it that little bit more.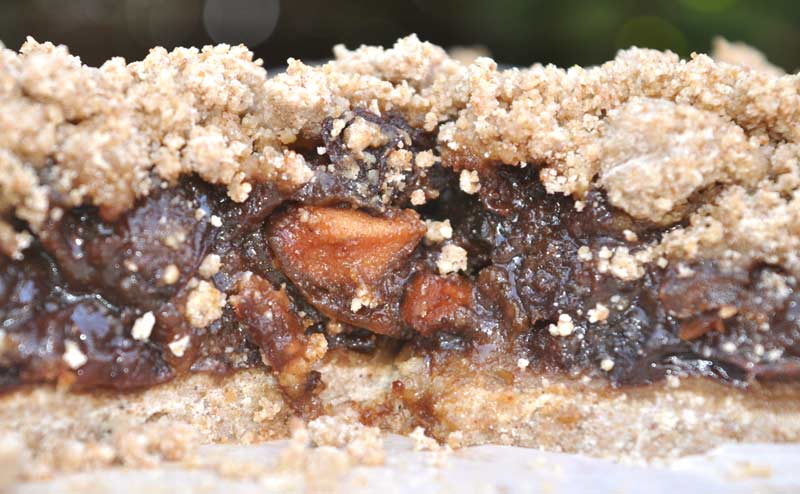 I'm sure this will be a regular at our table for many Christmases to come! Hope you enjoy!!! :D
Luxury Shortbread Mince Tart
Prep Time: 15 mins Bake Time: 16 mins Set Time: 30 mins
Serves: 10-12
Ingredients:
Base and Topping:
½ Cup Coconut Oil - melted
½ Cup Powdered Coconut Sugar
2/3 Cup Almond Flour
½ Cup Arrowroot Powder
½ Cup Rice Flour
1½ tsps. Powdered Vanilla
Pinch of Himalayan Salt
Filling:
1½ Cups Mincemeat
Instructions:
1) Cream together coconut sugar and coconut oil. Gradually fold in the almond flour, arrowroot powder, rice flour, powdered vanilla and Himalayan salt.
2) Press about ¾ of the mix into the base of a lined 8 inch round tart tin making sure to come up the sides about 1½ inches. Place in the fridge for 30 mins. Place the remaining ¼ in the fridge in a bowl to set.
3) Preheat the oven to 160˚C
4) After 30 mins remove the base from the fridge and bake in the oven for 8 mins until a light golden brown. Remove from the oven and set on one side to cool.
5) Spoon the mincemeat into the base and crumble the remaining shortbread mix over the top. Place back in the oven for another 8 mins.
6) Remove from the oven – serve hot or cold. :)