Laura's Naturally Sweet Blog
Psssst...............looking for naturally sweet, healthy, deliciously moreish cakes? You've come to the right place!
Homemade Christmas Mincemeat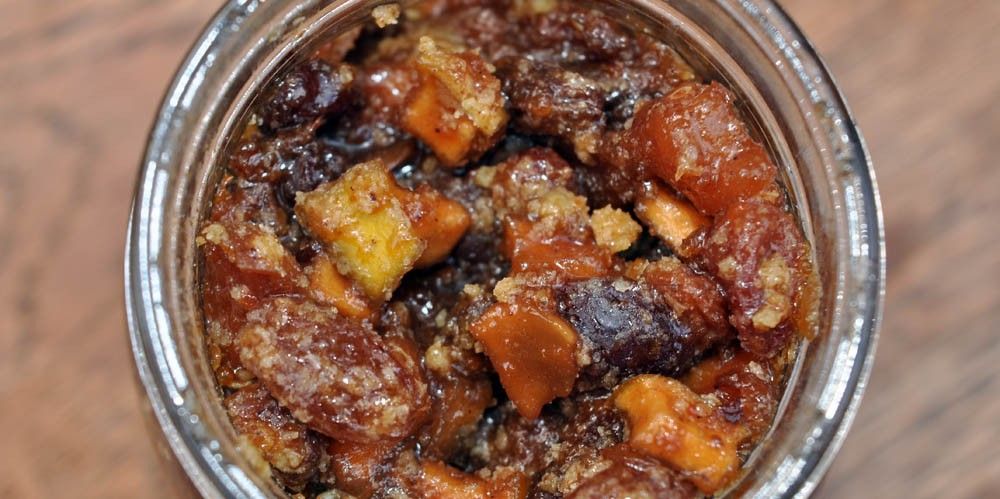 Plump and fruity with a hint of spices – mincemeat is a quintessential necessity at Christmas. What I love most about this recipe is you really can use whatever dried fruit you happen to have at hand.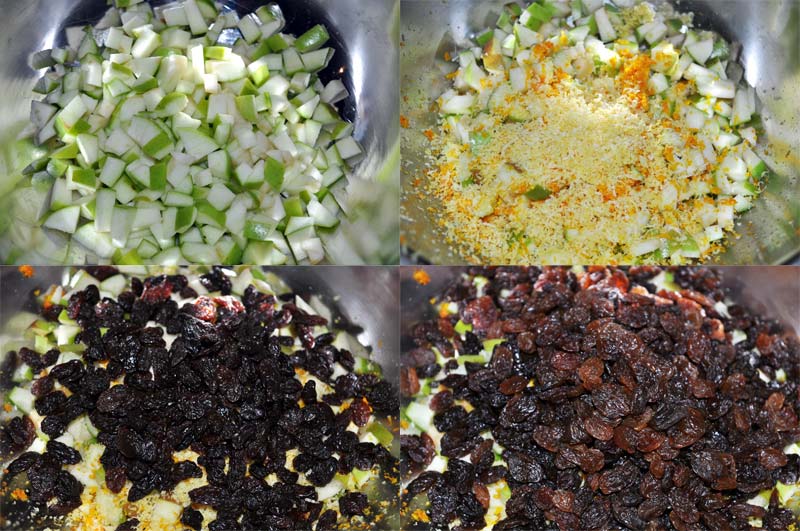 I like to use raisins and sultanas as a base but any other dried fruit you fancy will work out perfectly. Dates, cranberries, apricots, figs, blueberries, strawberries, pineapple or cherries to name but a few. I first tried out this recipe exactly as I have written it out with raisins, sultanas, cranberries, cherries and pineapple.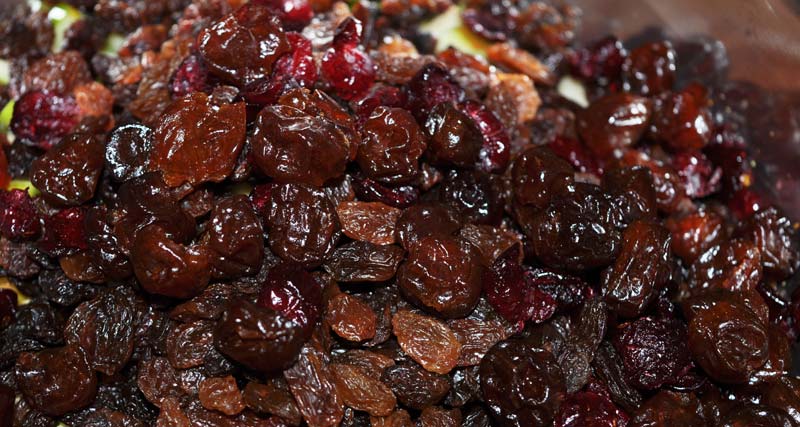 It was such a hit I was asked for more. I had just cleaned out my baking cupboard and had found at the back some dried strawberries, blueberries and cherries I had bought a while back to make some white chocolate rocky road.

The rocky road had been put on hold and I had forgotten I already had the fruit. It was nearing its best before date so I decided to chuck it in and see what happened.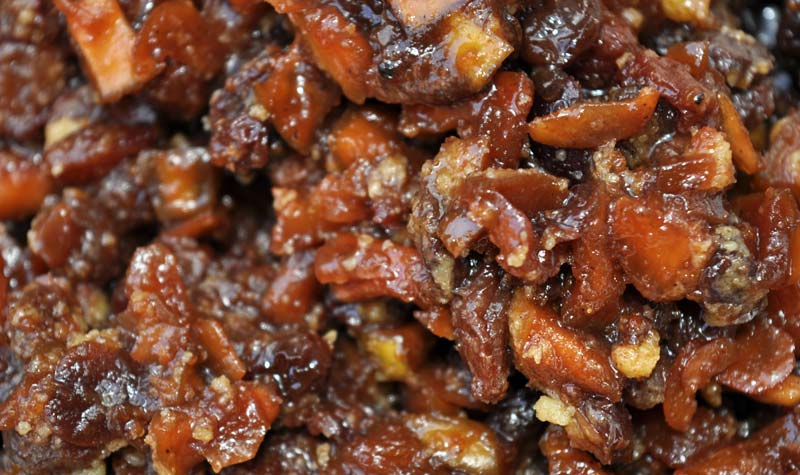 The mincemeat tasted amazing – which was awesome because I had made a double batch which means we have about six jars in the fridge (please allow me to correct the above comment – since I made some mince pies we now only have four!)
This recipe is baked in a low oven so it isn't necessary to make a long time in advance - it can be ready in two days. I store mine in the fridge in my airtight Kilner jars (I know I love them) and if you don't eat it all over Christmas it has a pretty long life on it.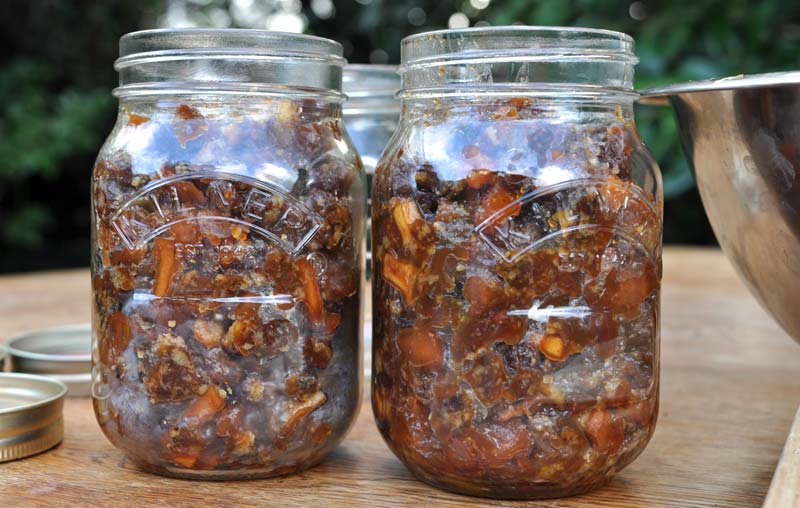 Wrapped with a ribbon it also makes a lovely Christmas present. I remember my Mum making a version of this when I was a child and giving out as an extra at Christmas to the family. It's so much better than the shop stuff – fruitier and less runny – it's sure to be a hit.
Homemade Christmas Mincemeat
Prep Time: 20 mins Bake Time: 4 hrs
Makes: 3 Jars
Ingredients:
4 Bramley Apples cored and chopped into small cubes.
2/3 Cup Coconut Oil - melted
2 Cups Raisins
1 Cup Sultanas
½ Cup Chopped Pineapple
½ Cup Cherries
½ Cup Cranberries
1 Cup Powdered Coconut Sugar
2 Oranges – Juice and Zest
2 Lemons – Juice and Zest
¼ Cup Slivered Almonds
1½ tsps. Mixed Spice
½ tsps. Gound Cinnamon
½ tsp. Ground Nutmeg
½ tsp. Ground Cloves
1½ tsps. Orange Oil
Instructions:
1) In a bowl mix together all the ingredients until thoroughly combined – cover with a cloth and leave overnight.
2) Preheat the oven to 120˚C – remove the cloth and cover the bowl loosely with foil. Place in the oven for 3 hrs.
3) Remove from the oven and stir periodically as it cools (this really helps the fruit take in the juices and plump up)
4) Spoon into an airtight jar (I used a Kilner Jar) and store in the fridge until needed.