Laura's Naturally Sweet Blog
Psssst...............looking for naturally sweet, healthy, deliciously moreish cakes? You've come to the right place!
Caramel Date and Walnut Slice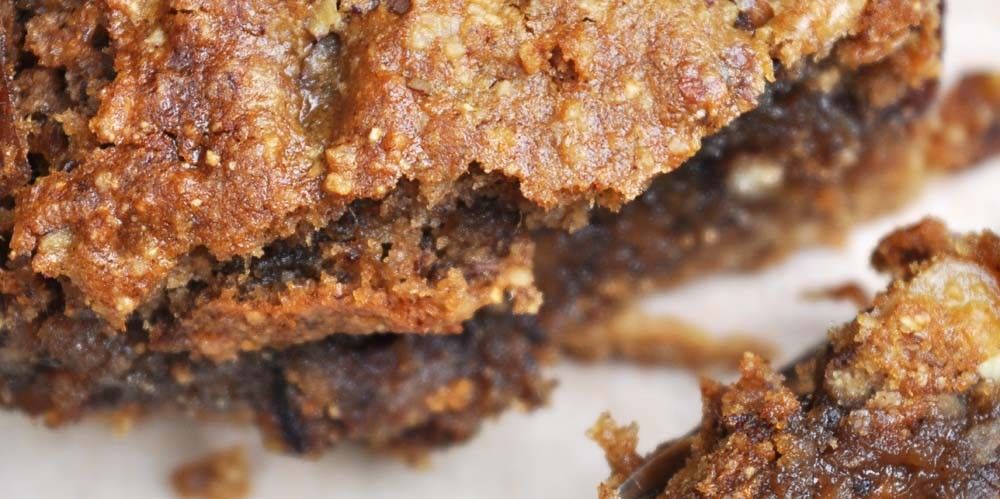 These Caramel, Date and Walnut Slice are rich, sweet, caramelly and insanely delicious. A truly decadent treat – and sooooooooo easy to make!!!!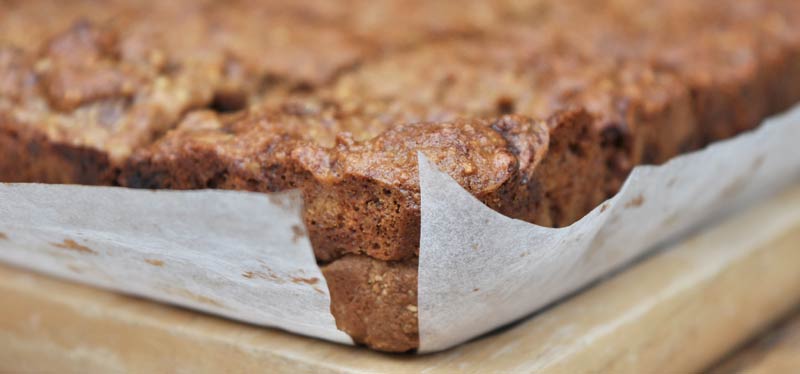 Sometimes my sweet tooth cries out for something quick, simple and yummy. Today was one of those days and as I scrambled for ideas this sweet, wonderful little bar popped into my head – and boy does it tick all the boxes!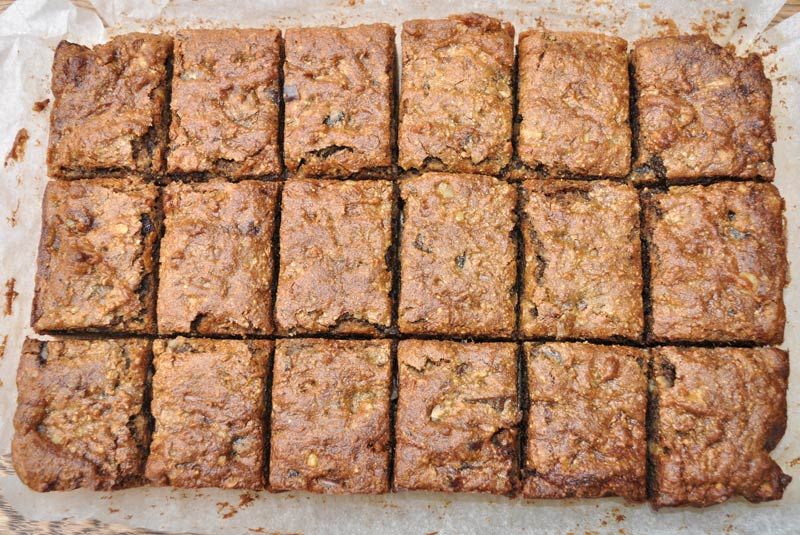 It was so much fun and so easy making a healthier version of a Caramel, Date and Walnut Slice. The date combined with the coconut sugar (like you'd use in a Sticky Toffee Pudding – ooooooo Sticky Toffee Pudding) already has that amazing caramel flavour.

Throw in a few walnut or pecan nuts – they both work beautifully in this slice – and there you have it a little slice of caramel, date and walnut food heaven!
In fact right now the whole house is full of a sweet delicious smell that promises one amazing slice that is making everyone feel hungry!! (I have this batch on lockdown until I have photographed them for you in the morning!!!)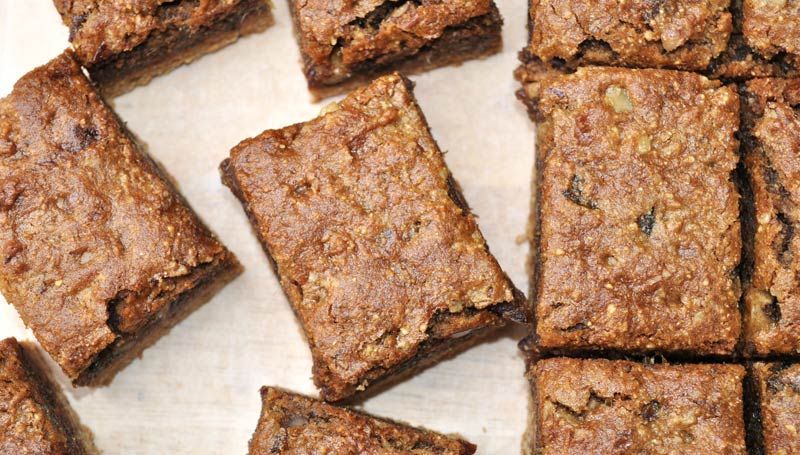 It is a truly easy bake – just one bowl and your baking pan – ah yes – and it saves on washing up too!!!!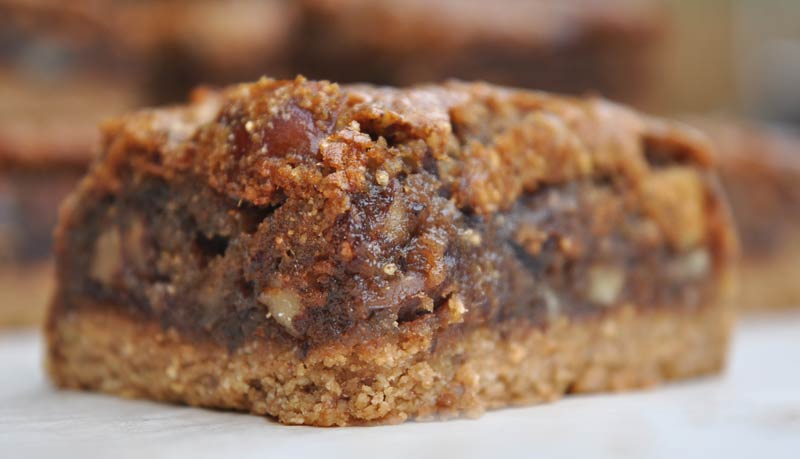 This Caramel, Date and Walnut Slice is an easy, scrummy, yummy slice that is so worth making – I promise it won't disappoint! :)
Caramel Date and Walnut Slice
Prep Time: 10 mins Bake Time 42 mins
Makes 18 Squares
Ingredients:
1 Cup Almond Flour
½ Cup Ground Almonds
½ Cup Coconut Oil (melted)
1 Cup Powdered Coconut Sugar
½ Cup + 2tbsps. Coconut Milk
½ Cup Chopped Dates
1 Cup (100g) Chopped Roasted Walnuts (or Pecan Nuts)
2 tbsps Maple Syrup
2 tbsps. Ground Flaxseed
1 tsp. BiCarb
Instructions:
1) Preheat the oven to 170˚C
2) In a bowl combine the almond flour, ground almonds, coconut oil, powdered coconut sugar and 2 tbsps of coconut milk.
3) Press half the mixture into a 7"x11" lined baking tray and bake in the oven for 12 mins – remove and put aside to cool.
4) Combine the remaining mix with the rest of the ingredients.
5) Spoon the mixture over the base and bake in the oven at 150 ˚C for 30 mins.
6) Leave it in the pan to cool before slicing into squares.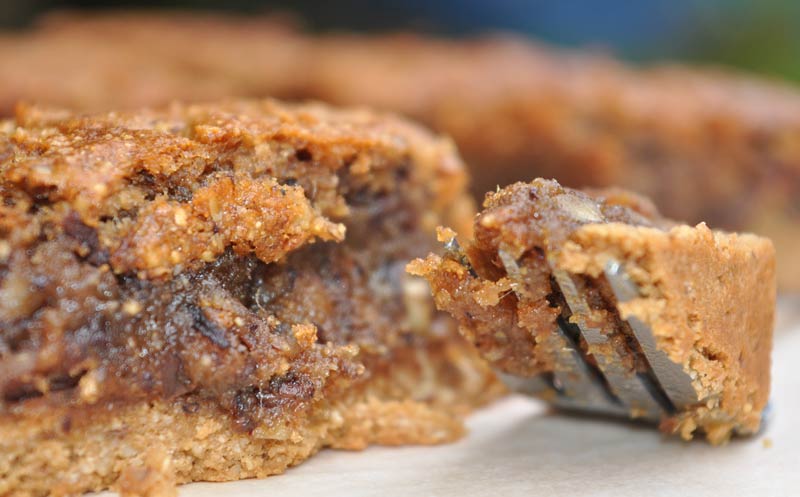 Like this? Try these.................................