Laura's Naturally Sweet Blog
Psssst...............looking for naturally sweet, healthy, deliciously moreish cakes? You've come to the right place!
Peach Cobbler Overnight Oats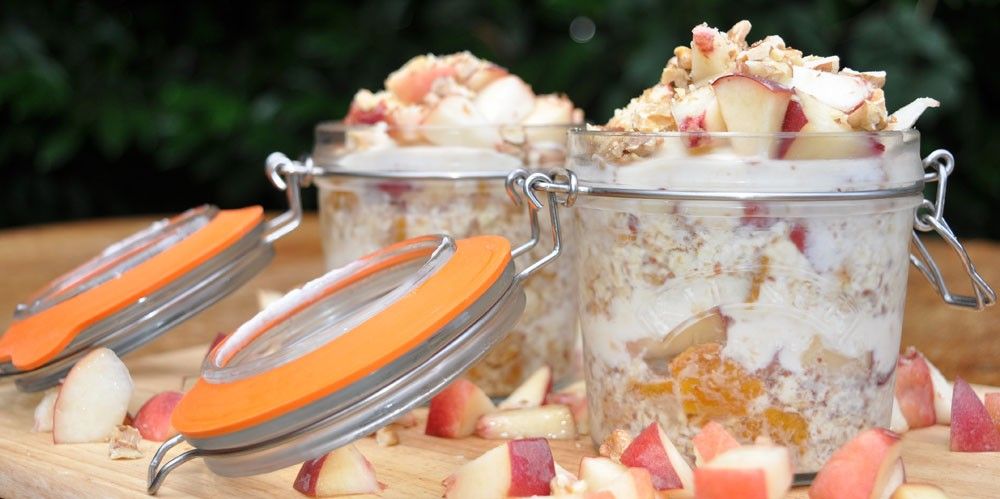 Creamy, fruity, delicious and light Peach Cobbler Overnight Oats – seriously yummy and ready when you are. The perfect breakfast for those of us who aren't morning people!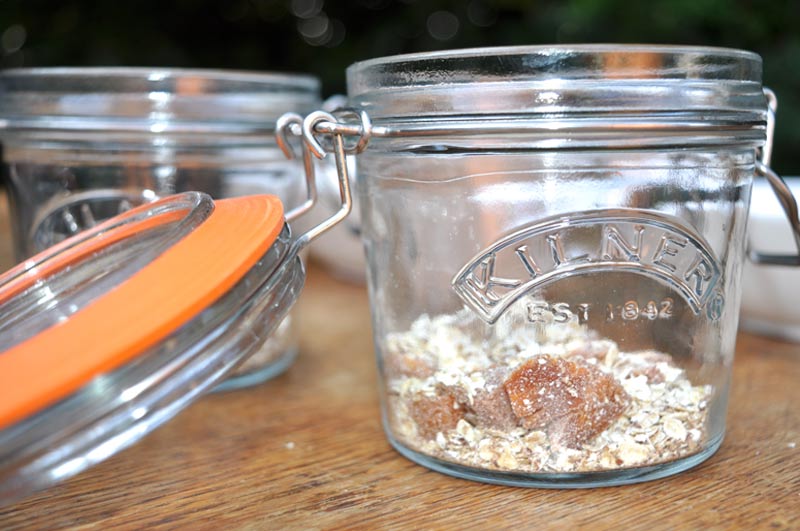 Since I can remember it's been drummed into us - advertised on television – as a memo from our parents – that breakfast is the most important meal of the day. Children who have eaten a hearty breakfast are more alert in their lessons.
Personally I've always found breakfast to be a struggle. It's so time consuming when there is so much to be done in the morning (and I would be waking my flatmate with my juicer!!!)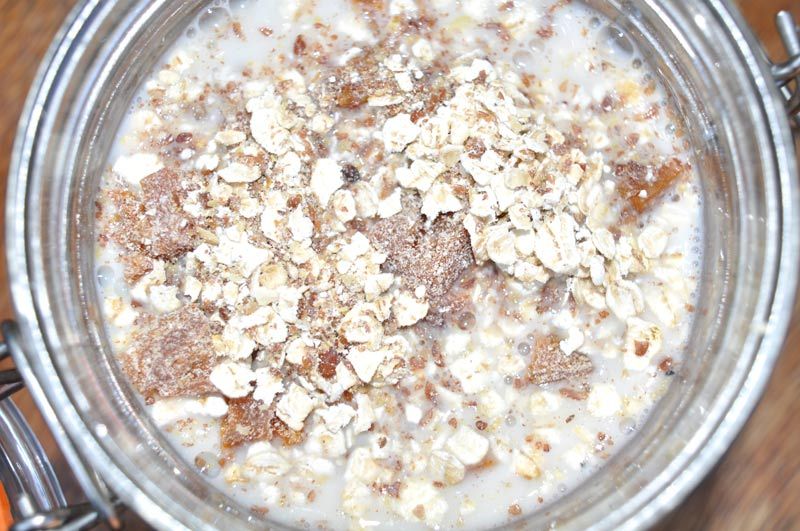 However, I have found the solution – overnight oats!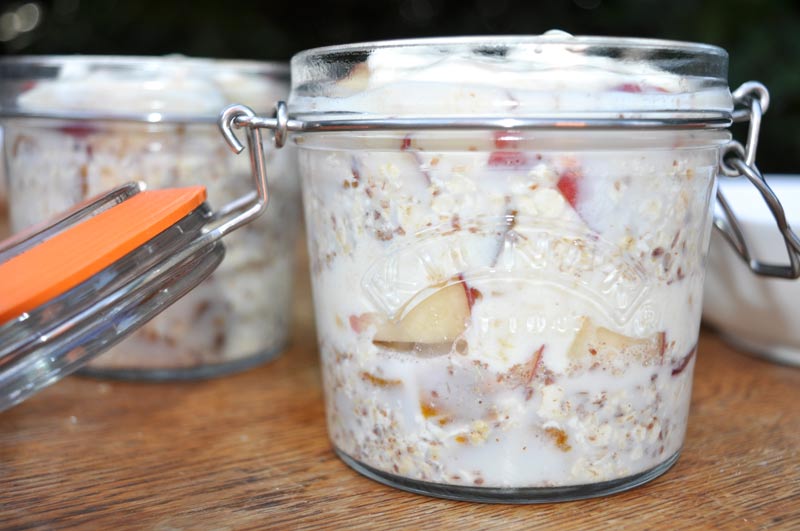 I never thought I would like them since I have never been keen on porridge oat but these oats are lighter, fruiter with a blend of yoghurt giving you a full flavoured protein/carbohydrate start. Setting you up for the day with lots of energy and full 'til lunch!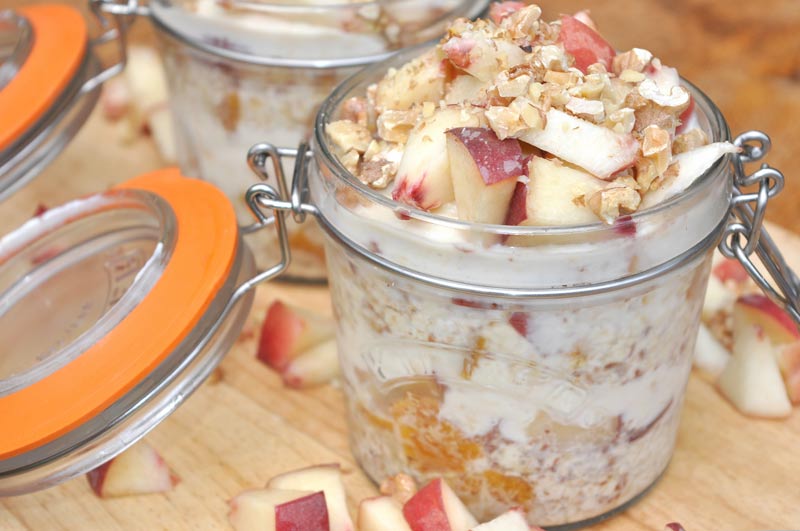 So that is the good news – but wait there is even more good news……………………………….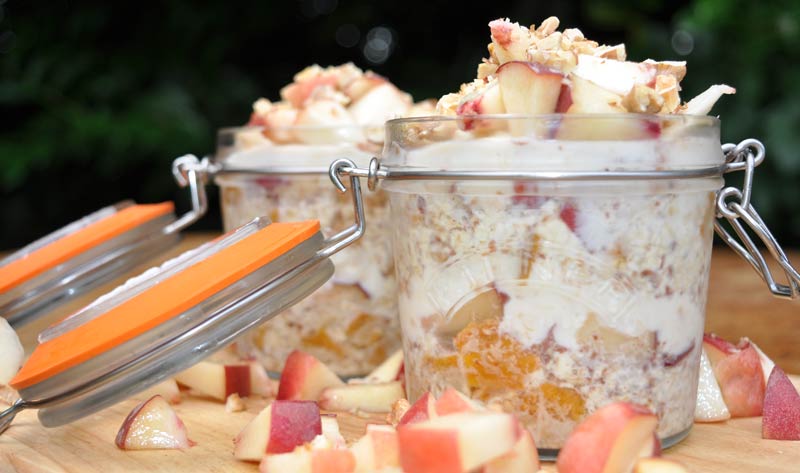 Make this up on Sunday night in those delightful Kilner jars and you have your breakfast ready prepared for the whole week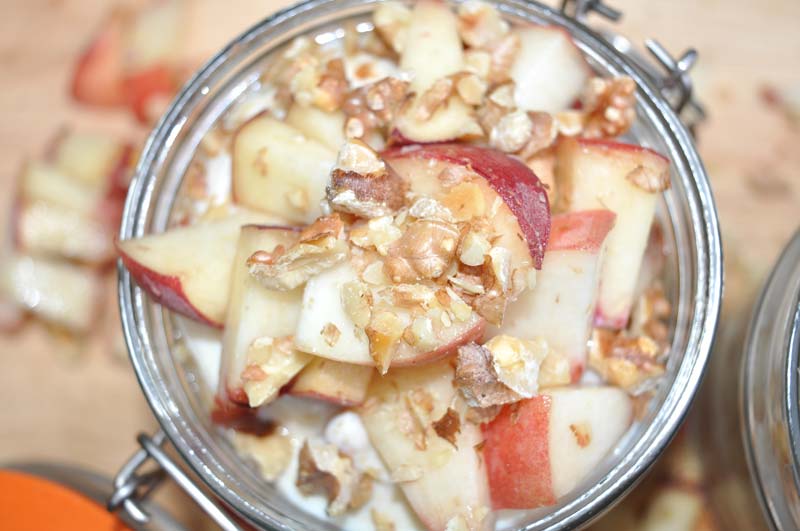 – eat it at home or just pop it in your bag and have it on-the-go – provided you remember a spoon!!!!
Peach Cobbler Overnight Oats
Prep Time: 15 mins Refrigerate: Overnight
Serves 2
Ingredients:
3/4 Cup Oats
2 tbsps. Ground Flaxseed
¼ Cup Chopped Dried Peaches
½ Cup Natural Soya Yoghurt
3 tbsps. Dalfour Peach Jam
1 Cup Almond Milk
1 Peach Diced
2 tbsps. Toasted Chopped Walnut or Pecan Nuts
Instructions:
1) Mix together the oats, flax and dried peaches.
2) Stir the peach jam into the yoghurt.
3) Place ¼ of the oat mixture unto the bottom of each kilner jar. Top with ¼ cup of almond milk followed but a handful of chopped peach and 2-3 tbsps of yoghurt.
4) Repeat with the remaining oats, ¼ cup of almond milk, remaining peach and yoghurt.
5) Refrigerate overnight.
6) Top with extra peaches and chopped roasted walnut or pecan nuts!