Laura's Naturally Sweet Blog
Psssst...............looking for naturally sweet, healthy, deliciously moreish cakes? You've come to the right place!
Orange and Apple Cookie Slice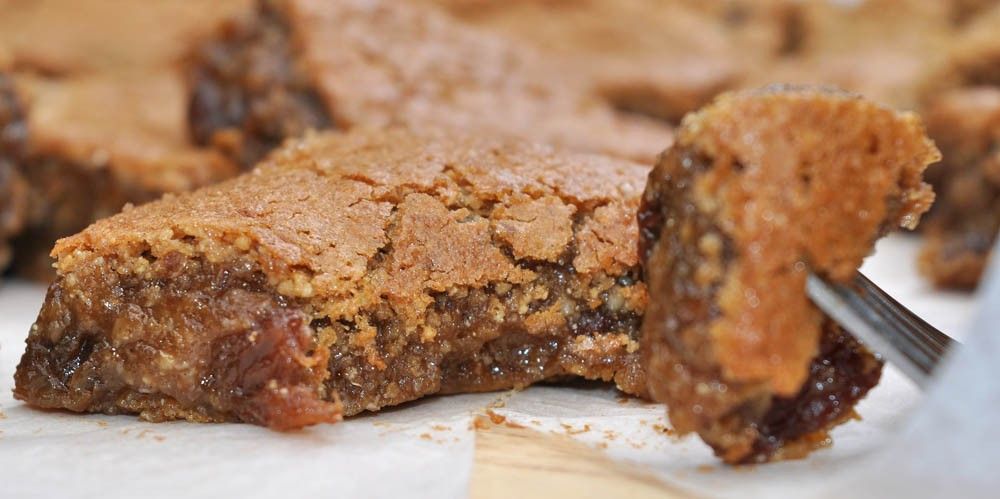 Sweet, luscious, fruity and so moist these cookie slices are a pefectly delicious treat I find hard to resist. For me there is a perfect cookie – crunchy on the outside but with a certain softness in the centre.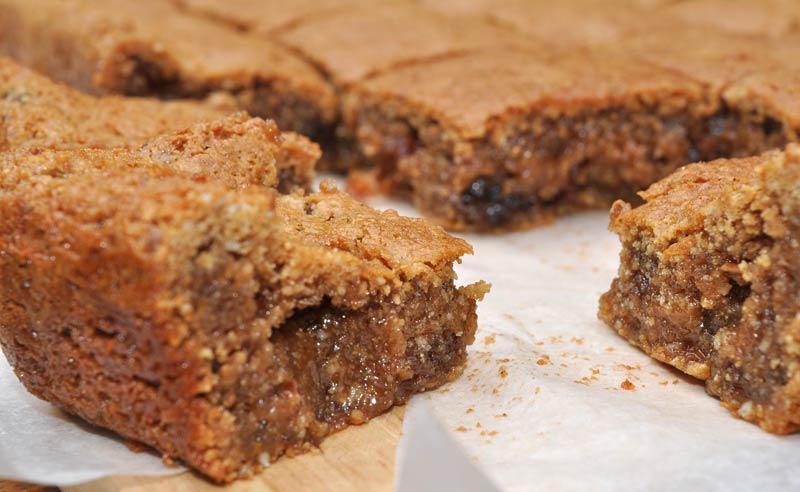 It oozes a sweet delicious flavour, which melts in the mouth and makes pretty much everyone reach for a second.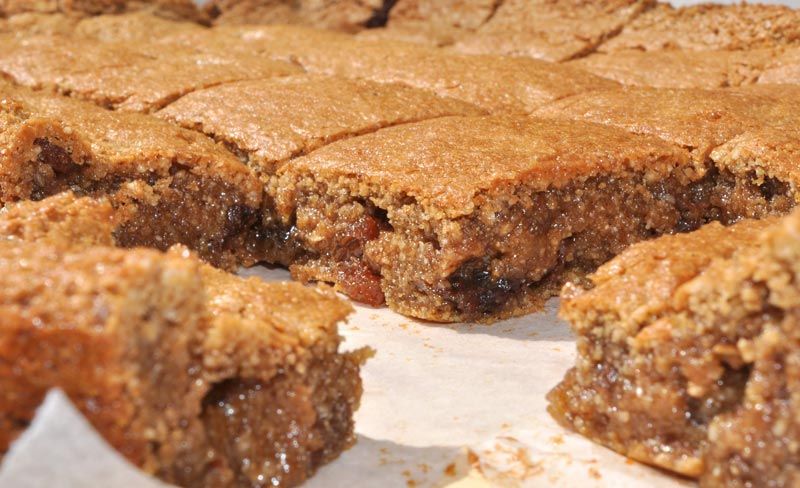 I love tray bakes too. Why? Because they are just so easy and quick to make! You can spread the mixture into the pan and stick it in the oven. Once cooled simply cut into the desired size slices/squares and you're done. Plus they are super easy to pack away into a box or take out with you.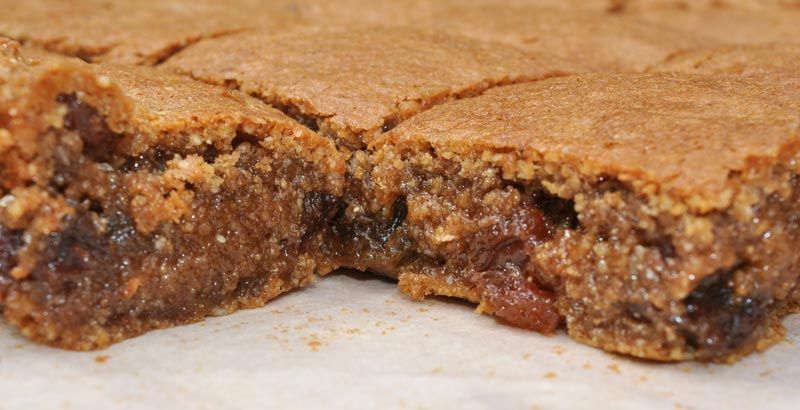 I have these amazing little boxes that I can fit one (or two stacked depending on height) of these (or any other of my slices) so I always have something on me – which is so handy when you have a restricted diet.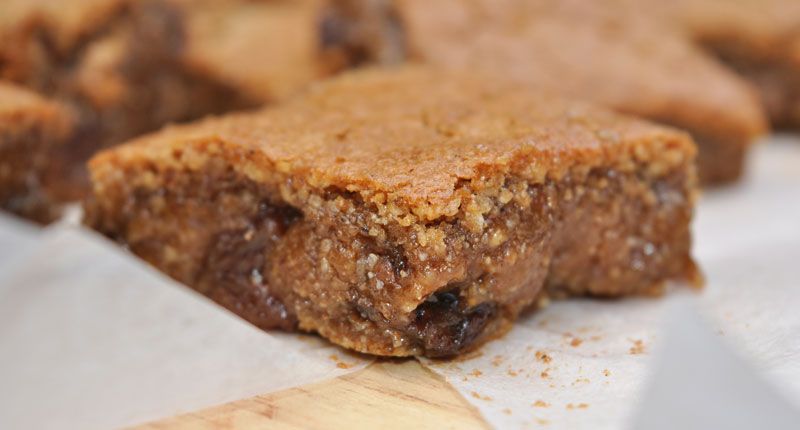 So from this I invented my cookie slice – and its many versions (I will share more in the future I promise! :)) They have that crunch and firmness on the outside and a deliciously gooey moreish centre.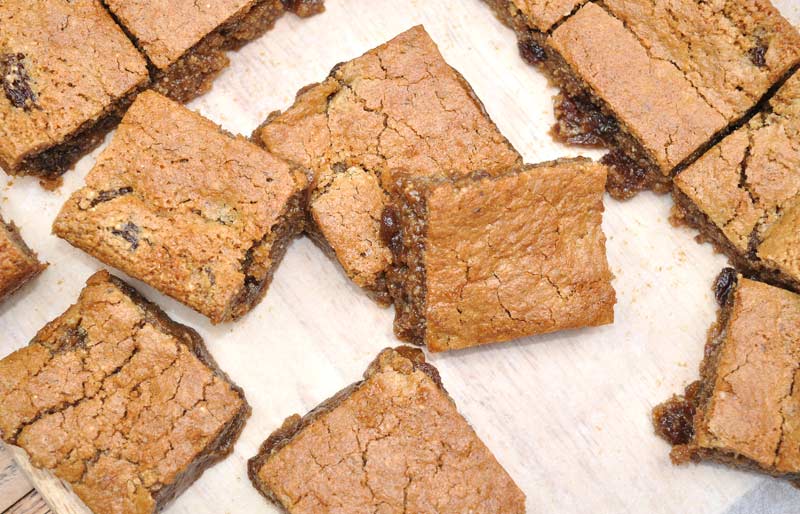 The incredible fruity flavour of these cookies comes from the use of apple juice to soak the fruit in – making amazing apple infused sultanas - and my much loved Boyajian Orange Oil (it's an ingredient I have to be careful not to add to everything!!!!)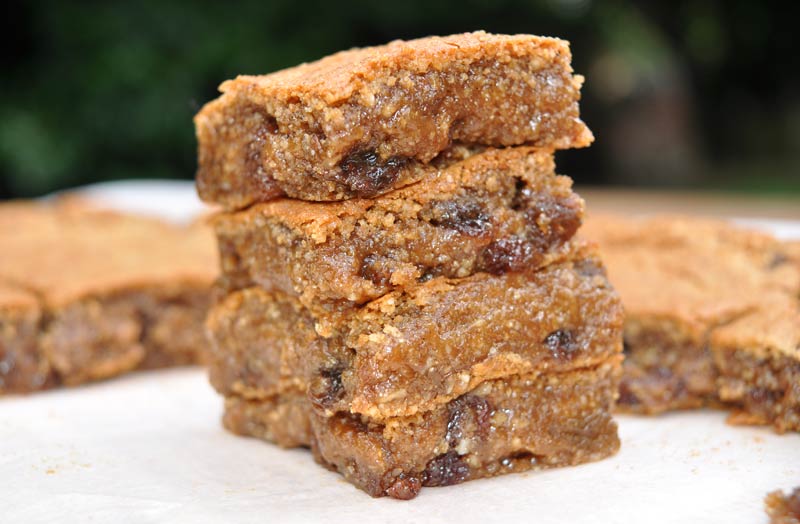 This Orange and Apple Cookie Slice tastes sweet and buttery but no wheat or eggs or dairy are found here. Only great, good and perfectly delicious ingredients! :)
Orange and Apple Cookie Slice Recipe
Prep Time: 10 mins Bake Time 15 mins
Makes 24 Squares
Ingredients:
½ Cup Coconut Oil (melted)
¼ Cup Macadamia Nut Butter - or you can make you own! :)
1 Cup Coconut Sugar
¼ Cup Soya Milk
1 tsp. Orange Oil
1 tsp. Powdered Vanilla
½ Cup Almond Flour
½ Cup Tapioca Flour
½ Cup Ground Almonds
2 tbsps. Ground Flaxseed
1 tsp. BiCarb
1 tsp. Baking Powder
1 Cup Sultanas soaked overnight in ¼ Cup of Apple Concentrate
Instructions:
1) Preheat the oven to 170˚C
2) Cream together coconut oil, macadamia nut butter, coconut sugar, soya milk, orange oil and powdered vanilla.
3) Fold in the almond flour, tapioca flour, ground almonds, flaxseed, bicarb and baking powder until thoroughly combined.
4) Stir in the sultanas.
5) Spoon mixture into a 7"x11" lined baking tray.
6) Bake in the oven for 15 mins. It will be soft when it first comes out of the oven - leave it in the pan to cool before slicing into squares.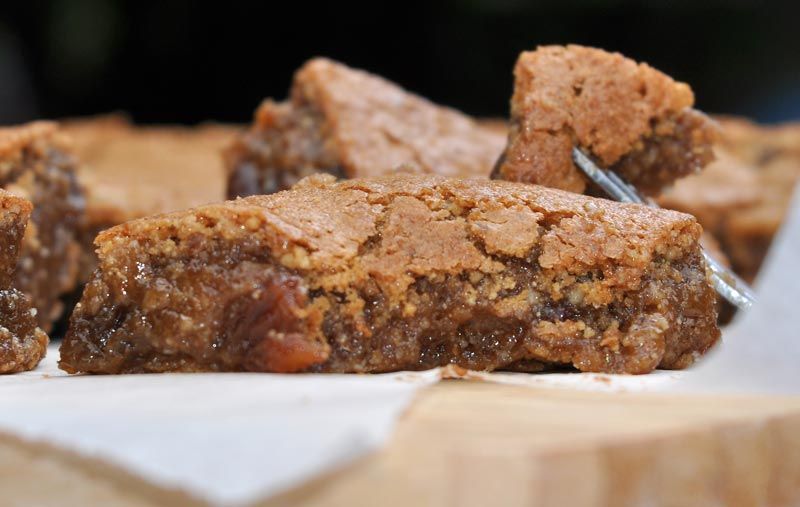 Like this? Try these.................................