Laura's Naturally Sweet Blog
Psssst...............looking for naturally sweet, healthy, deliciously moreish cakes? You've come to the right place!
Mincemeat Flapjacks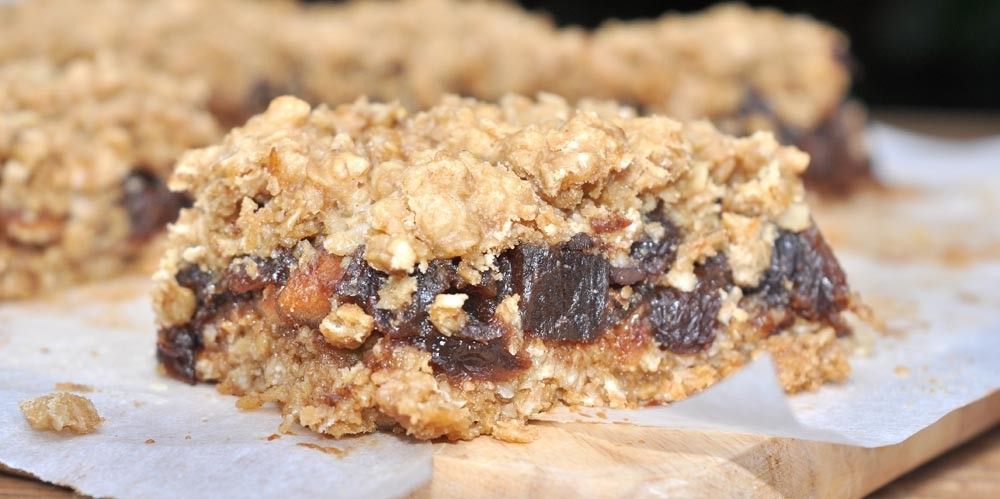 Happy New Year!!! I hope that everyone had an amazing Christmas and didn't eat so much they aren't ready for another exciting recipe!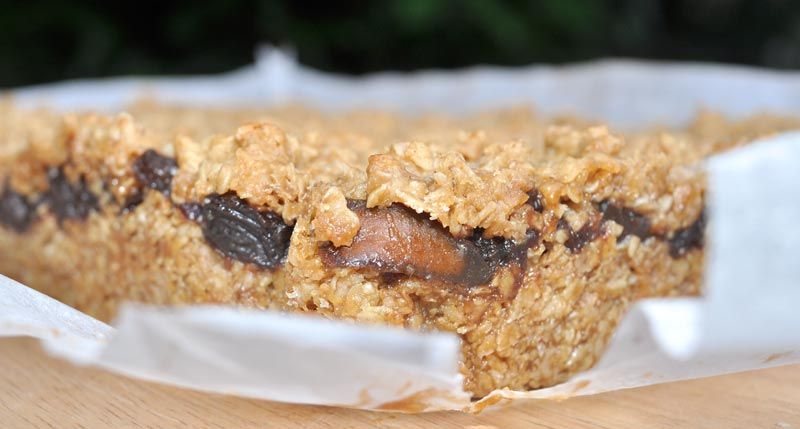 This Mincemeat Flapjack is a delectable, irresistible treat that will have you wishing you had made even more mincemeat before Christmas!!!
I know Christmas is over but I never come through without having a few jars of mincemeat left over.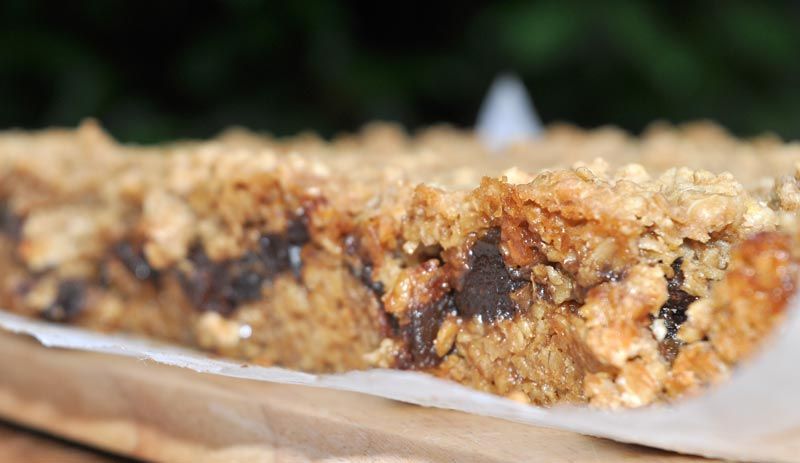 I like to keep one or two at hand throughout the year but I love it so much I'm always sorry when mince pie time is over! This recipe is perfect for using any mincemeat you a) don't have space to store or b) you're dying to try something different with!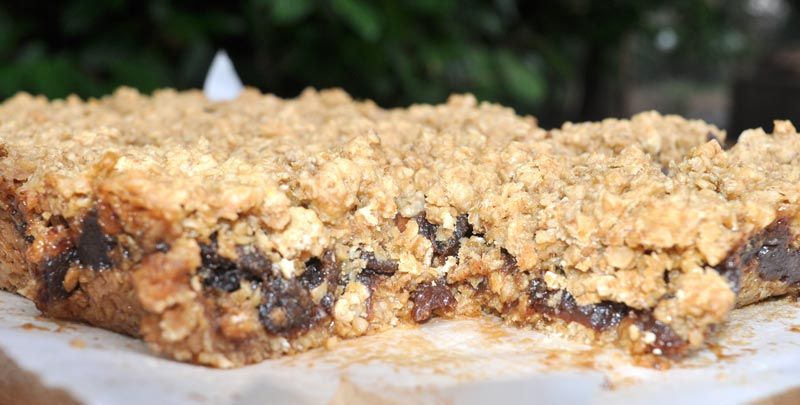 It's a super simple recipe that will only take a few minutes to put together – especially if you have the mincemeat ready to go. It sets beautifully once cooled from the oven making a great treat to transport for those who have to get back to work tomorrow but like to take a little taste of thier festive holiday break with them.
Or when you're visiting friends and family, catching up over a cup of tea – they are the perfect accompaniment! :D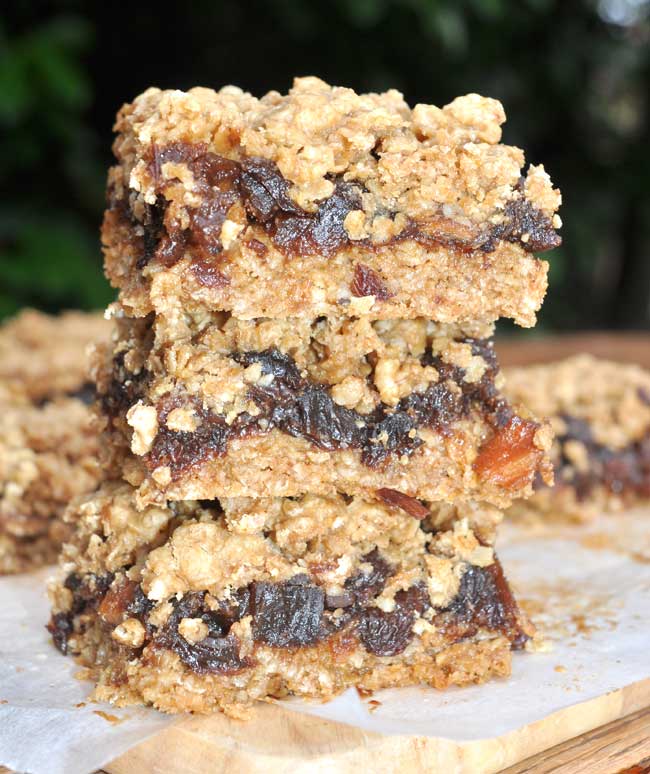 It can be a little tricky putting the flapjack over the top of the mincemeat. Don't worry too much about absolutely perfect coverage. When cooking the baking powder will spread the flapjack and most small holes will be filled.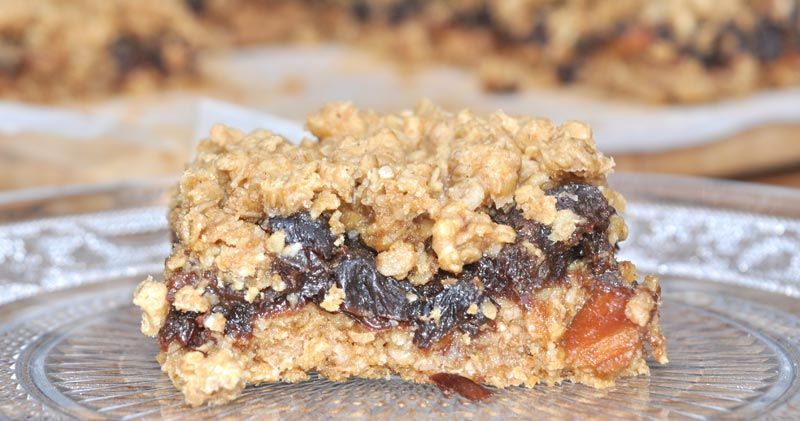 Once set it will hold together beautifully. Just make sure you leave this one in the pan to cool fully!
So here goes – hope you enjoy! :D
Mincemeat Flapjacks
Prep Time: 10 mins Bake Time: 10 mins
Serves: 18 Squares
Ingredients:
½ Cup Coconut Oil - melted
½ Cup Powdered Coconut Sugar
½ Cup Maple Syrup
3 Cups GF Oats
1 tsps. Baking Powder
2 Cups Homemade Christmas Mincemeat
Instructions:
1) Preheat the oven to 170˚
2) In a bowl mix together the coconut oil, powdered coconut sugar and maple syrup until fully combined.
3) Stir in the oats and the baking powder.
4) Spoon half the oat mix into a 7" x 11" lined baking pan and press into place.
5) Spread the mincemeat over the oats and cover with the remaining oat mix.
6) Place in the oven for about 10 mins until a light golden brown.
7) Remove from the oven and allow to cool completely before cutting into squares.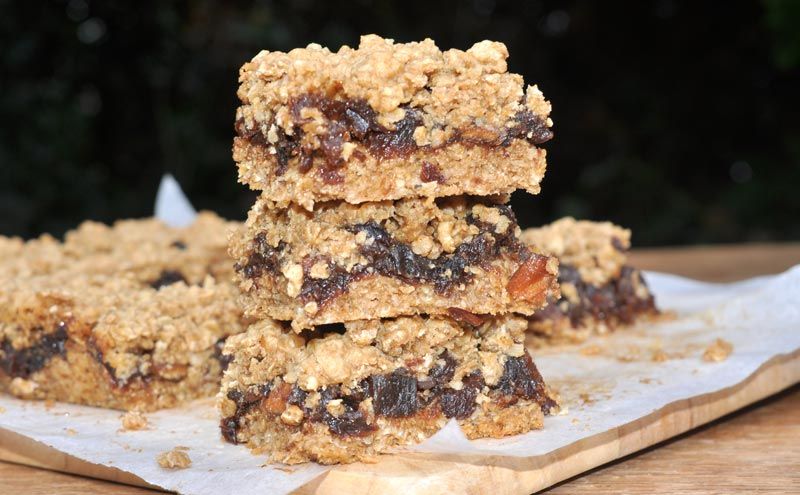 Liked this? Try these..........................................................................