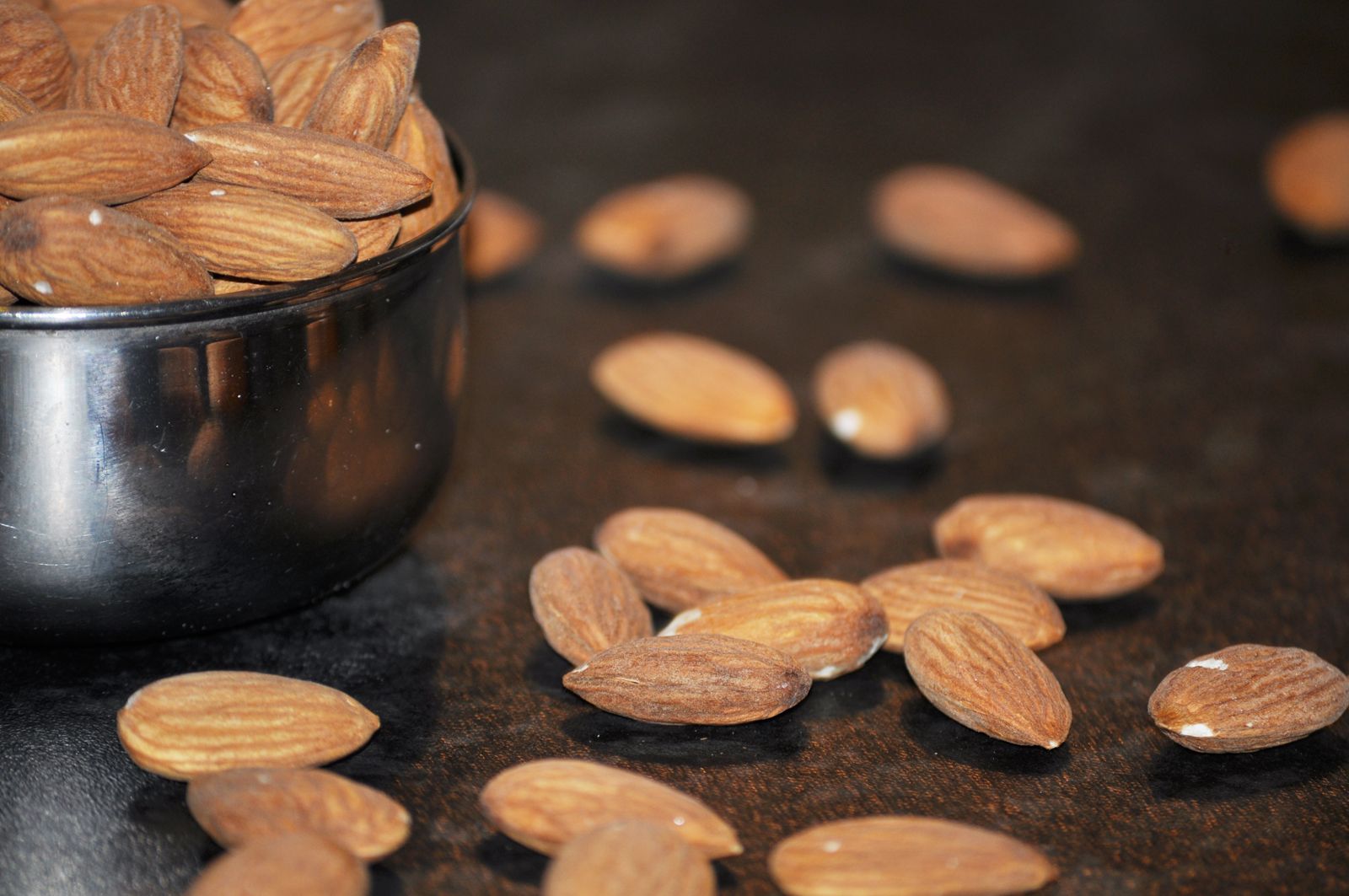 I can't resist this sweet little nut and use them in many different forms in my recipes. Almond nut milk makes a great base for hot and cold drink or to add moisture to biscuits and cakes. I use almond butter for cakes, biscuits, blondies and it is even the secret ingredient my chocolate orange truffles.
Ground almonds are another form of almonds that comes up a lot in my pies, pastries, cake and white chocolate recipes. (My favourite is probably my white chocolate and almond rocky road!!)
Almonds are loaded with vitamin E making them great for your skin. Being high in numerous minerals and vitamins they are believed to have many health benefits. They are the only nut to alkalize the body and are even thought to help brain function thus reducing the risk of Alzheimer's.
When possible I prefer to make my own ground almonds, almond butter and almond milk, it's cheaper and I know how it's been made – I hope you enjoy! :)
Purchase Almonds at amazon.co.uk

Purchase Almonds at amazon.com
Almond Recipes:
All food should be consumed as part of a balanced diet.