Laura's Naturally Sweet Blog
Psssst...............looking for naturally sweet, healthy, deliciously moreish cakes? You've come to the right place!
Summer Strawberry and Coconut Slice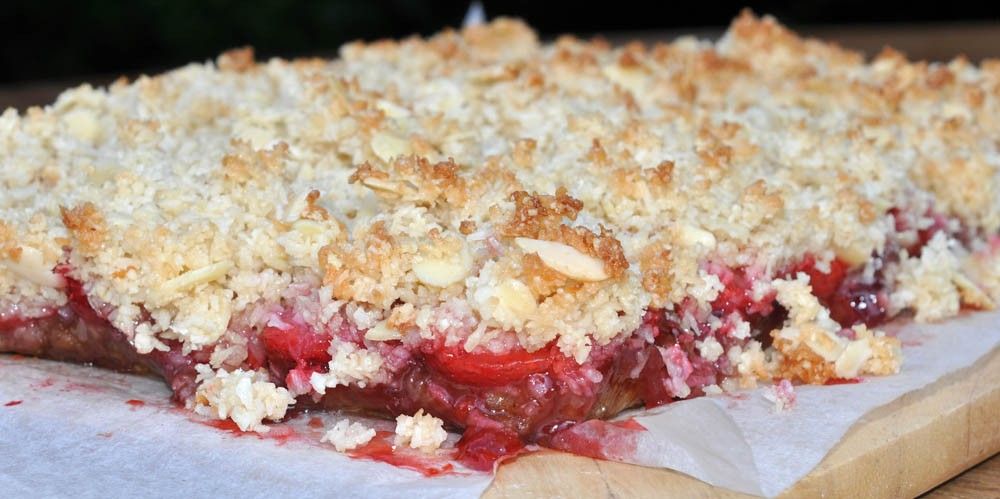 Oh this is seriously one delicious slice perfect for the summertime! Fresh, fruity and delectable, it's almost impossible to resist a second slice!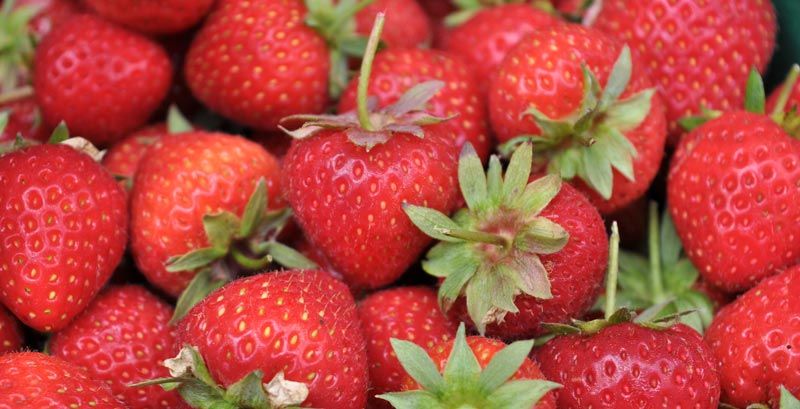 What a season it has been for Wimbledon this year. Once again we have the obligatory rain. I know because I was both in London and soaked through that day. But after the hot spell a couple of weeks back it did feel exactly what we needed.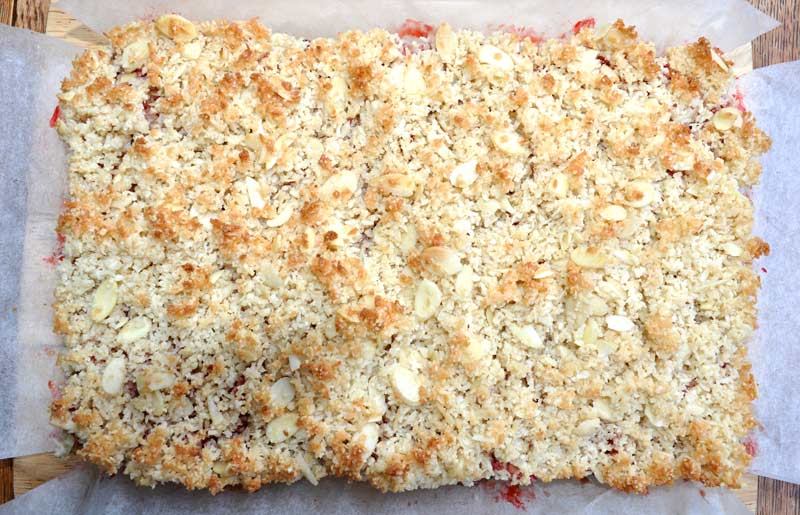 Plus I can't help feeling like it is part of the experience – probably based on the time I went to the open air theatre in Central Park New York to see a Shakespeare play and there was a thunderstorm in the middle. Notably you weren't allowed to open umbrellas!
Were we soaked through – yes we were but it had been such a hot humid day nobody really cared. The play was suspended during the thunderstorm but the orchestra led by an awesome female conductor kept us all entertained for the time it took for the storm to subside, the stage to dried and the performers to re-enter.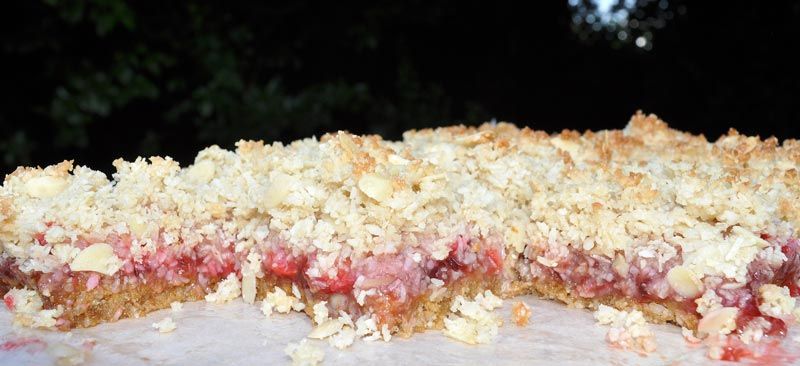 It truly was an incredible evening. But I digress………………………
One of the other things that makes Wimbledon Wimbledon is of course the strawberries and cream. It's the main reason I choose to make three weeks of strawberry recipes every year in its honour. That and my absolute love of strawberries! ;) This one is just perfection – the mix of strawberries and strawberry jam is heavenly! Add the coconut and flaked almonds and I promise you won't be able to resist!
So grab your stirring spoons and let's get baking!
Summer Strawberry and Coconut Slice
Prep Time: 15 mins                           Bake Time: 16 mins
Makes: 18 Squares                    
Ingredients:
Coconut Base:
¼ Cup Coconut Oil – melted
¼ Cup Coconut Sugar
½ Cup Desiccated Coconut
½ Cup Ground Almonds
2 tbsps. Arrowroot Powder
1 tbsp. Maple Syrup
1½ tsp Powdered Vanilla
Pinch of Himalayan Salt
Middle:
1 Cup Strawberries – Hulled and Sliced
½ Cup Dalfour Strawberry Jam
Coconut Topping:
¼ Cup Maple Syrup
¼ Cup Flaked Almonds
¼ Cup Coconut Oil
1 ½ Cup Desiccated Coconut
½ Cup Ground Almonds 
Instructions: 
     1)      Preheat the oven to 170˚C  
     2)      Mix together for the base until fully combined. Press into the base a 7" x 11" lined baking pan. Bake in the oven for 6 mins. Set aside to cool
     3)      Once cooled place the strawberries over the top and spread with the jam.
     4)      In a bowl combine all the ingredients for the topping. Sprinkle over the base and lightly press into place. Bake in the oven for 10 mins.
     5)      Remove from the oven and cool fully in the pan before slicing. 
     6)      Serve with a scoop of simply scrumptious strawberry ice cream! :)