Laura's Naturally Sweet Blog
Psssst...............looking for naturally sweet, healthy, deliciously moreish cakes? You've come to the right place!
Peanut Butter and Jam Breakfast Bar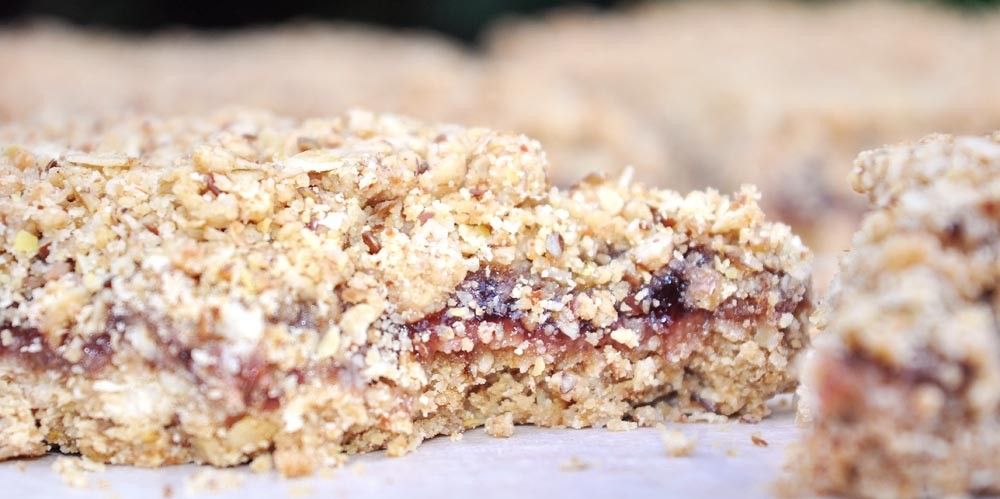 Looking for that magic slice that will spur you on to great things during the day whilst keeping you full to lunch – look to further you've found it!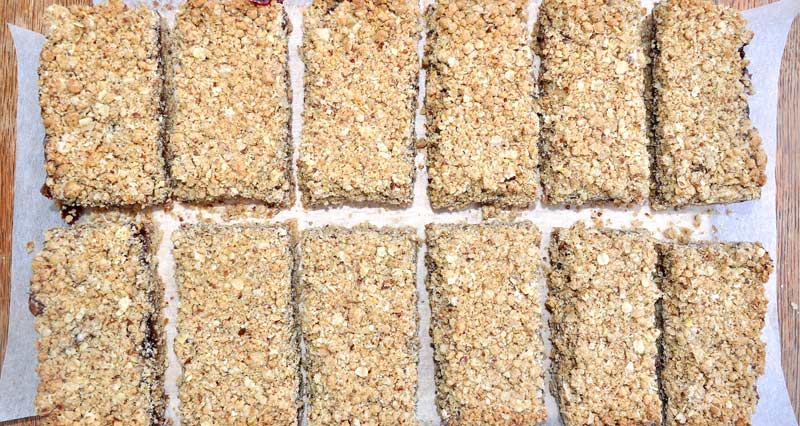 Straight up I confess that I am not a morning person – I would love to be a morning person – you know the kind that hits the floor running every day……………….but that just isn't me. When I first wake up I'm a zombie who can't think about eating – let alone having to prepare something.

Buuuuuuuuut I do believe that breakfast is the most important meal of the day. It kicks your metabolism into action, fuels you for that day and can really make a difference to how well you function.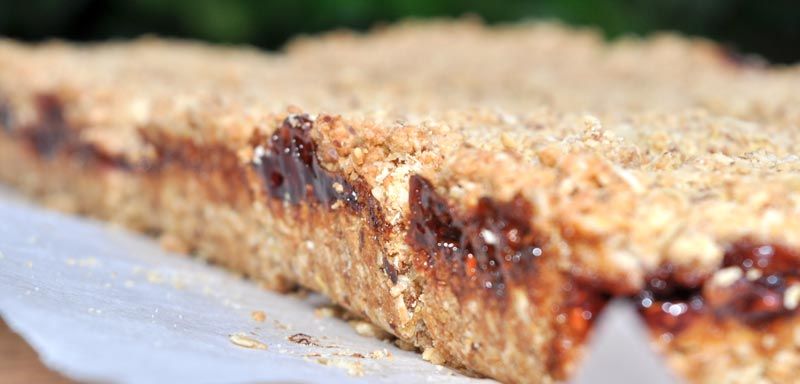 For a while now, in my quest to find the perfect breakfast solution for me, I have been testing out different options. Pancakes are most defiantly a favourite!!! Still - not all the sustainable for every day - I would say that for me pancakes are the perfect breakfast for special occasions, or Sundays when you have a bit more time to sit and enjoy them!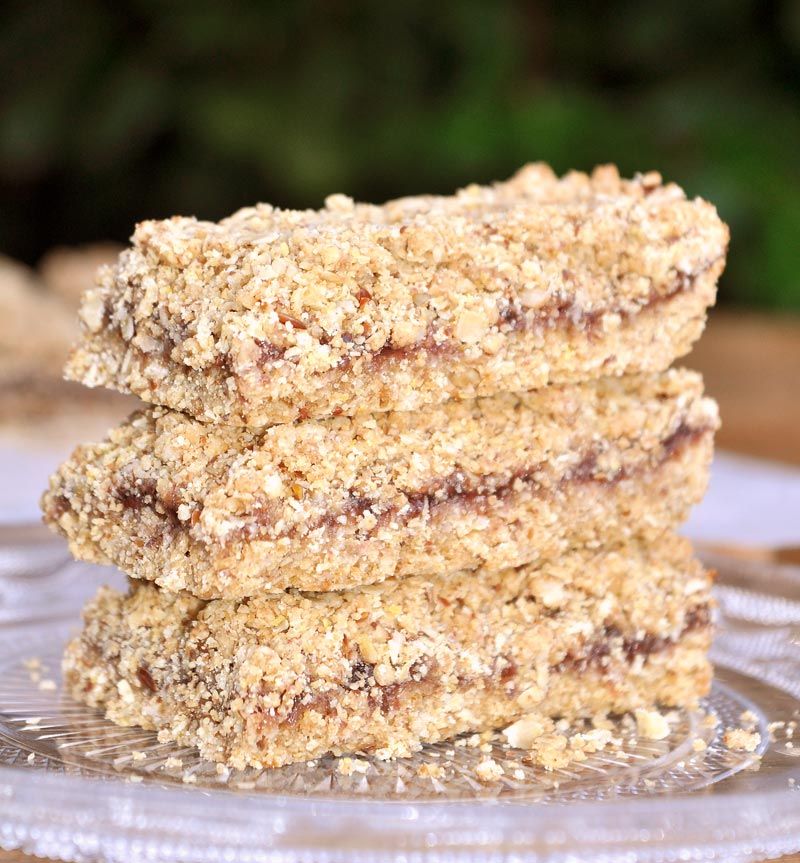 Green smoothies have long been a favourite of mine – I promise that I will share some of my, quickest, easiest, yummiest breakfast green smoothies in the future. I like my green smoothies to be quick, fresh ad light but this can leave me a little hungry on occasion before lunch. Here is where these awesome little breakfast bars fit in.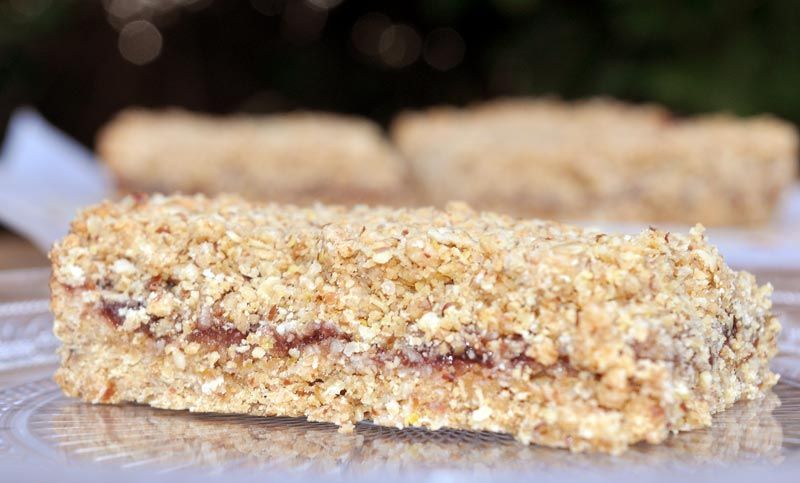 They contain rice, oats, flax and almonds to slow down digestion and keep you going for longer. They are portable which means that if you're like me in the mornings you can grab them and eat them on the go. They are super easy to make ahead of time and the best bit – they taste even better than peanut butter and jam on toast!!!!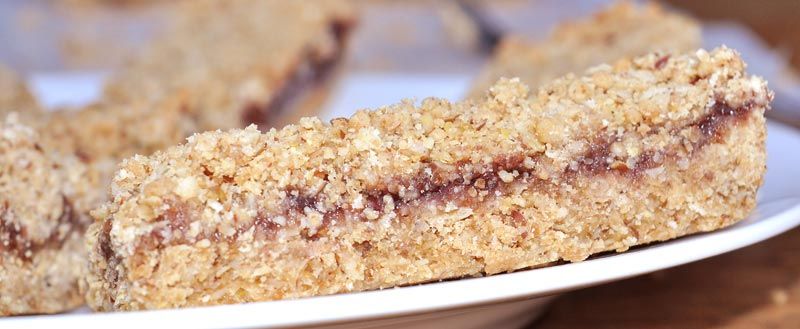 So here goes…………………………
Peanut Butter and Jam Breakfast Bar
Prep Time: 10 mins Bake Time 15 mins

Makes: 12 -18
Ingredients:
¼ Cup Powdered Coconut Sugar
½ Cup Maple Syrup
1/3 Cup Coconut Oil - Melted
½ Cup Peanut Butter
½ Cup Ground Almonds
½ Cup Rice Flour
½ Cup Oat Flour
1½ Cups GF Oats
¼ Cup Flaxseed
1 tsp. Baking Powder
1 Jar Dalfour Raspberry Jam
Instructions:
1) Preheat the oven to 170˚C
2) In a bowl cream together the coconut sugar, maple syrup, coconut oil and the peanut butter.
3) Fold in the ground almonds, rice flour, oat flour, oats, flaxseed and baking powder.
4) Press half the mix into the base of a lined 11" x 7" baking pan. Spread the jam over the top and crumble the remaining mix over the jam. Press firmly into place.
5) Bake in the oven for 15 mins until a light golden brown. Remove and allow to cool completely before cutting into bars.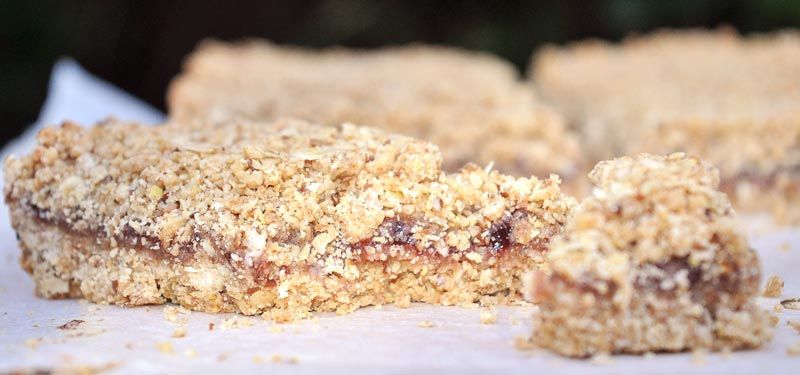 Liked this? Try these....................................