Laura's Naturally Sweet Blog
Psssst...............looking for naturally sweet, healthy, deliciously moreish cakes? You've come to the right place!
No Bake Date and Brazil Nut Energy Bars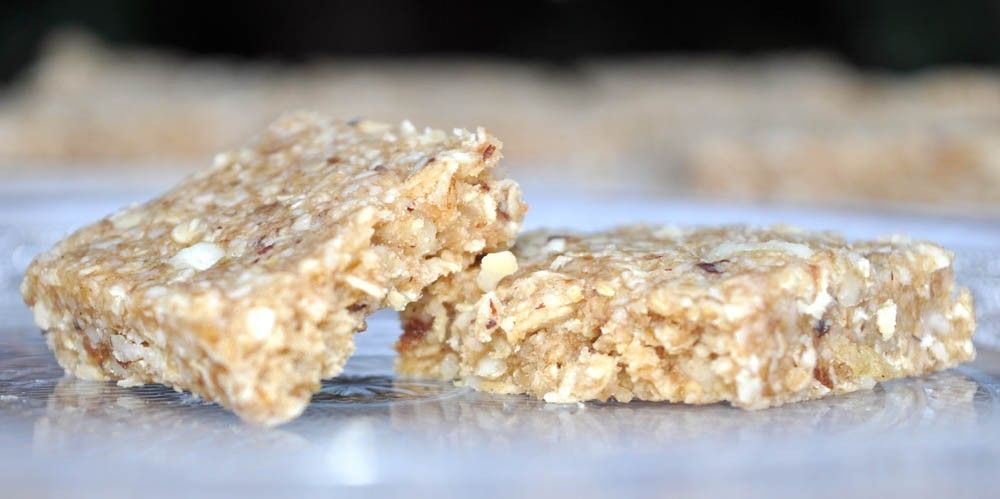 Sweet, heavenly bars of deliciousness – these are an energy-giving, tired-slump-busting, perk-you-up-in-an-instant slices of awesomeness that will get you through any day.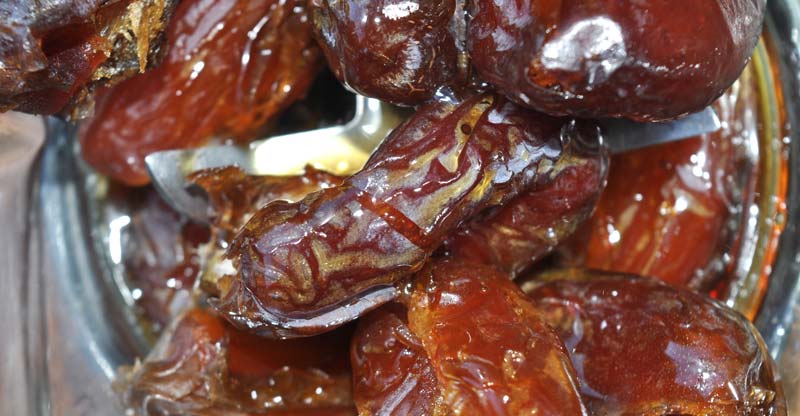 I must confess that I am absolutely addicted to these at the moment – they are just sooooooooo moreish and delectable! Plus they can be whipped up in a moment without even having to turn your oven on – you can't get better than that!!!!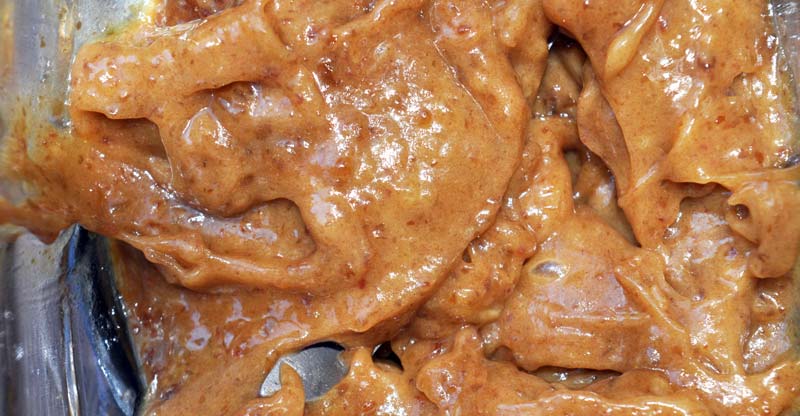 Our boiler is down at the moment and I am not kidding when I say the house is freezing!!! (So looking forward to having some heating – two pairs of socks a pair of fluffy slippers and my feet are still freezing!)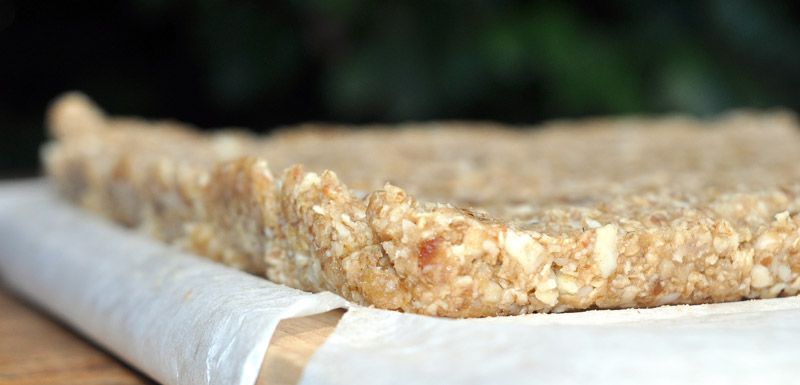 Of course, I believe that every cloud has a silver lining, so here we go – being extra cold means that you need extra energy so it is absolutely necessary to consume extra No-Bake Date and Brazil Nut Bars! Well that's my story and I'm sticking with it!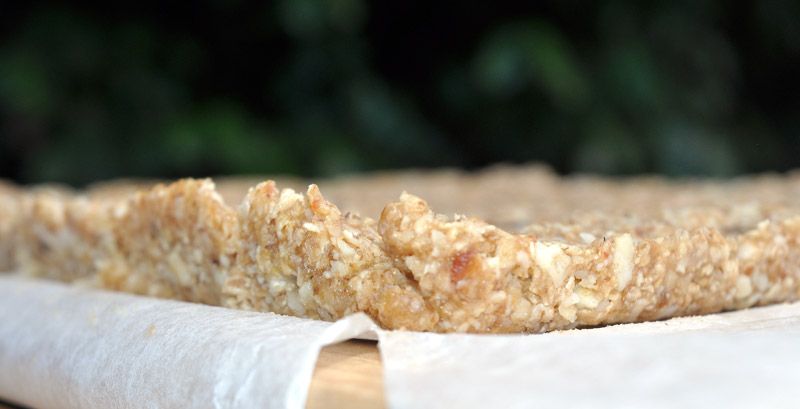 These bars actually are great for giving you an energy burst – I find they are a perfect post exercise restorative and they perk you up when you hit that 3pm low. They're great to keep little ones going during their tired slump or as a quick breakfast on mornings when things are just crazy.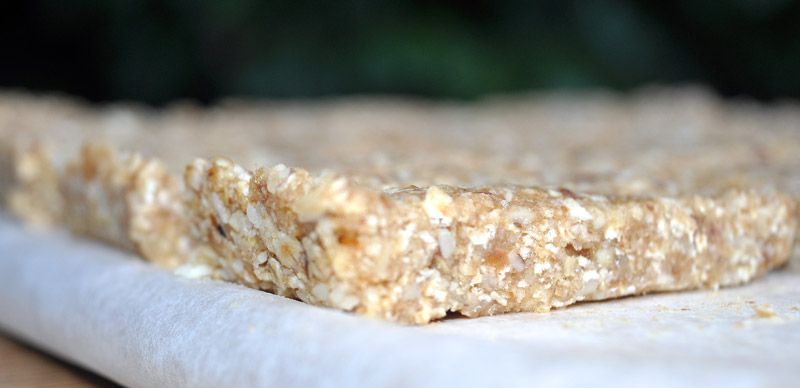 Once set – which doesn't take long at all (especially here at the moment!!!) they will stay firm at room temperature making them easy to transport and ready and waiting for when you need them!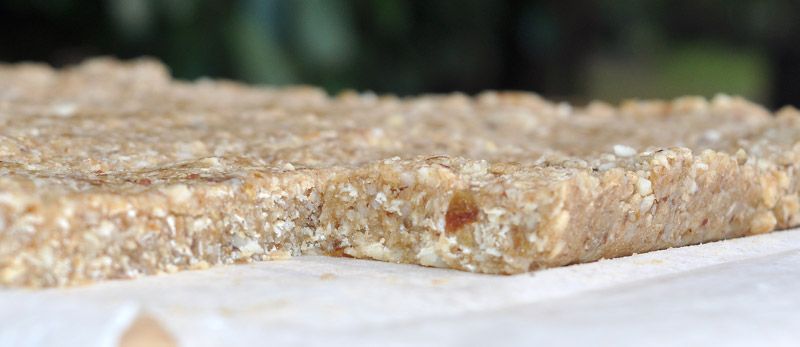 So here goes……………………………hope you enjoy! :)
No Bake Date and Brazil Nut Energy Bars
Prep Time: 10 mins Set Time: 2-4 hrs
Makes: 18 Energy Bars
Ingredients:
1½ Cups Brazil Nuts
2 Cups GF Oats
1 Cup Medjool Dates
¼ Cup Maple Syrup
2 tbsps Boiling Water
2 tbsps. Coconut Oil - melted
Instructions:
1) Blitz the brazil nuts in a food processor or in the blender until roughly ground. I like mine to be fairly fine but still have texture. Place in a bowl.
2) Grind the oats for about 1 min in the blender – you're looking to just make them a little denser than flour. Add to the brazil nuts.
3) Blend the dates, maple syrup and boiling water until smooth.
4) Stir the date mix and the coconut oil into the oats and brazil nuts until fully combined.
5) Press into a lined 9"x9" pan and place in the fridge to set.
6) Once set slice and enjoy!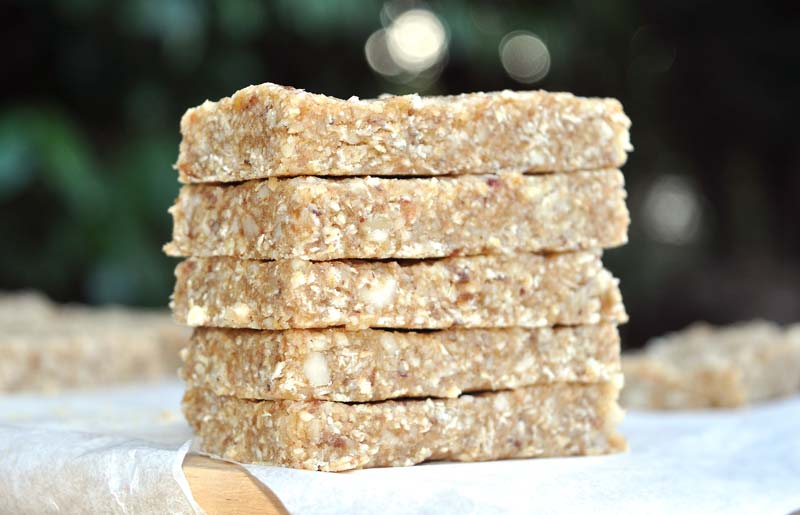 Liked this? Try these...............................................