Laura's Naturally Sweet Blog
Psssst...............looking for naturally sweet, healthy, deliciously moreish cakes? You've come to the right place!
No-Bake Chocolate Peanut Oat Bars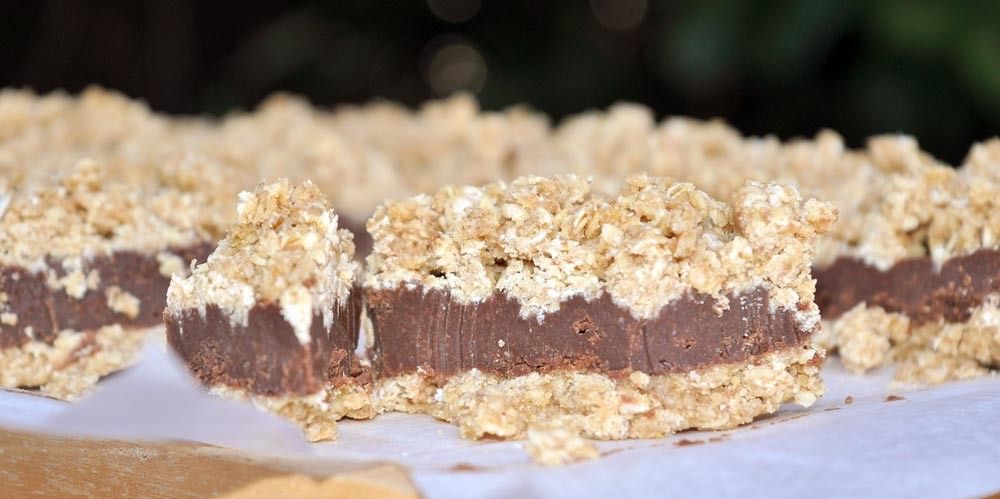 Easy, nutritious and super scrumptious these are a must for the cupboard in every household!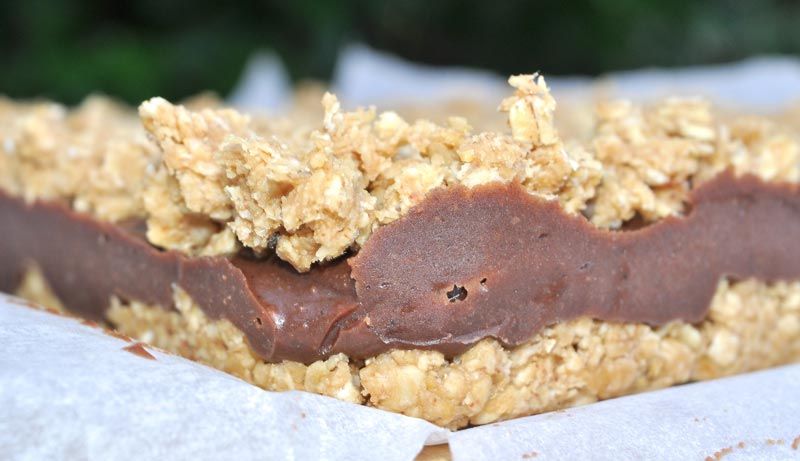 There is something about flapjacks – so full of oaty goodness- that is always perfect for filling a hungry gap in the day. They are perfect for powering you through the morning until lunch or in the afternoon, fuelling the little ones through after school activities. Or to get you through the commute home, gym, evening meetings and preparing dinner.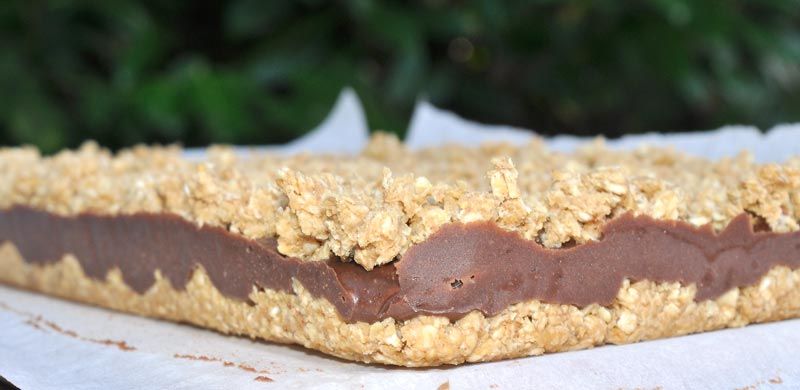 This is one extra special flapjack as not only does it have the aforementioned oaty, delectable goodness but it also has an absolutely divine chocolate filling giving it that extra special treat factor. I mean who doesn't love chocolate – not me for sure!!!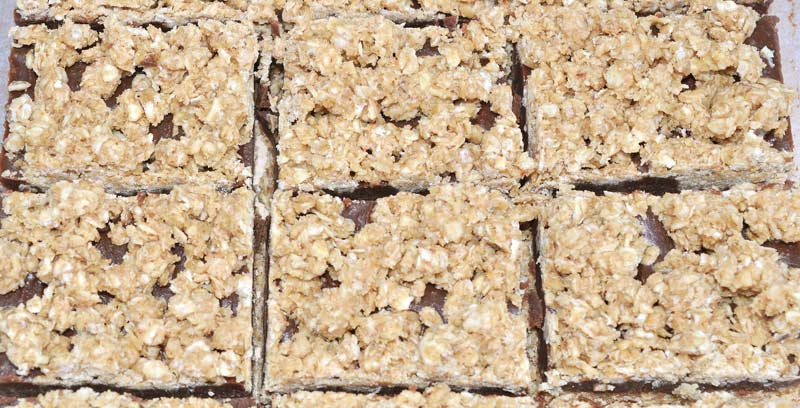 And this chocolate – made with awesome peanut butter – is soooooooo creamy, melt in the mouth and delectable that you may find yourself dreaming about these bars!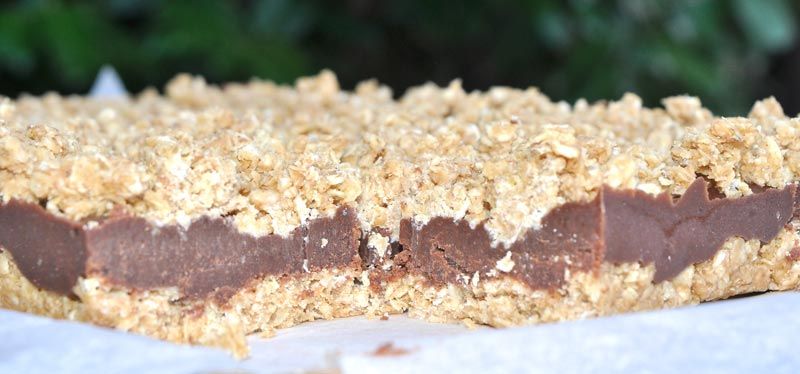 Like all of this wasn't enough to have you running to the kitchen to check the ingredients list against your supply cupboard – these awesome flapjacks are also super easy to make.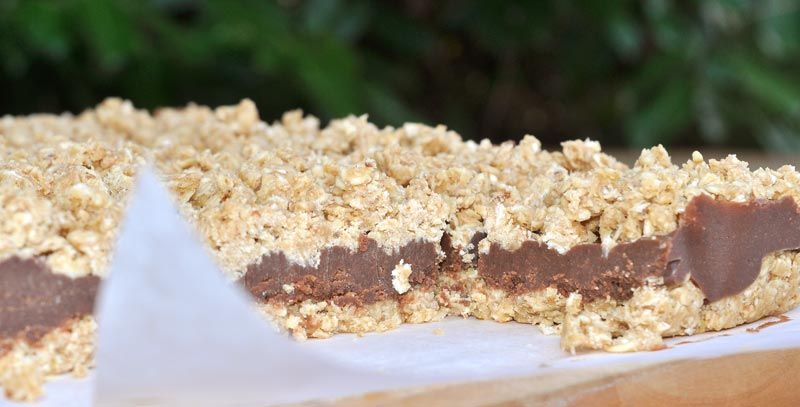 No oven required! Once the cocoa butter is melted it's literally a case of stirring and spooning – they'll be ready in no time!
Plus if you happen to be starving in that moment, and waiting for them to set in the fridge before enjoying the heavenly treat ahead seems impossible, you can always pop them in the freezer. They should be good to cut after about 20 mins in the quick freeze section!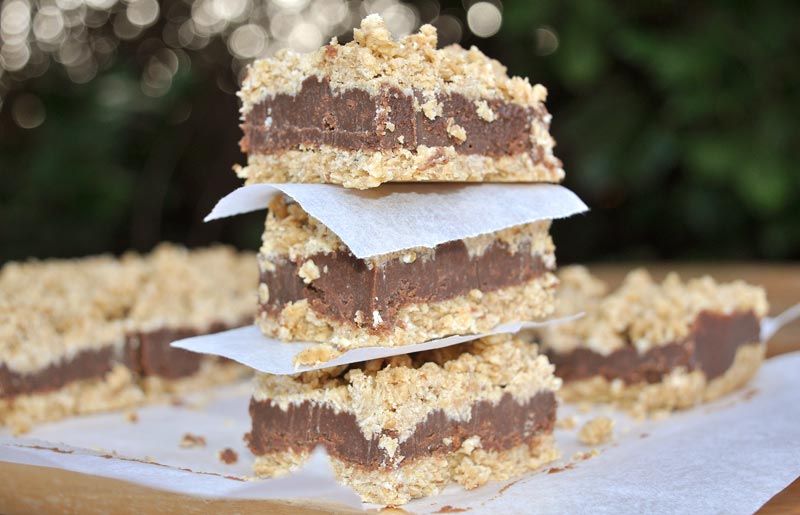 So grab you spoon and your mixing bowl and let's get cooking (or technically prepping!!! ;))
No-Bake Chocolate Peanut Oat Bars
Prep Time: 10 mins Set Time: 2-4 hrs
Serves: 18-24 Bars
Ingredients:
Peanut Flapjack:
½ Cup Maple Syrup
½ Cup Peanut Butter
¼ Cup Coconut Oil - melted
3 Cups GF Oats
Chocolate Peanut Filling
6 tbsp. Cocoa Butter
2 tbsps. Coconut Oil - melted
1 Cup Peanut Butter
¼ Cup Cocoa Powder
½ Cup Maple Syrup
1 tsp. Powdered Vanilla
Instructions:
1) Cream together the maple syrup, peanut butter and coconut oil. Stir in the oats. Press half of the mix into the bottom of a 7" x 11" lined baking pan.
2) Melt the cocoa butter together with the coconut oil in a bowl over a saucepan of boiling water.
3) Remove from heat and slowly stir in the peanut butter.
4) Stir in all the remaining ingredients for the chocolate- keep stirring until the mixture is completely smooth.
5) Spoon over the oats and sprinkle the reaming flapjack mix over the top. Gently press into place and put the flapjacks in the fridge to set.
6) Remove from the fridge, slice and enjoy.