Laura's Naturally Sweet Blog
Psssst...............looking for naturally sweet, healthy, deliciously moreish cakes? You've come to the right place!
Mother's Day Lemon Coconut and Sultana Slice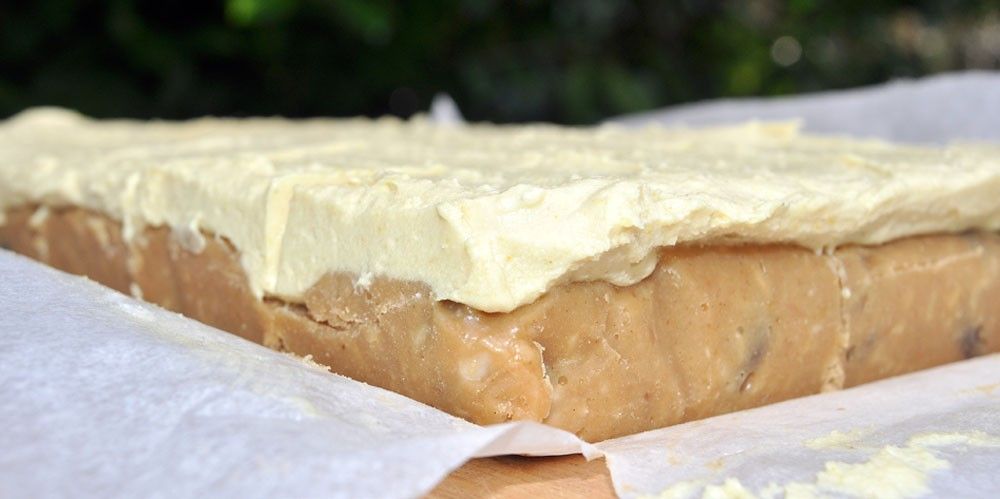 I adore these slices!!! And I'm really hoping that my Mum is going to as well! I feel quietly confident as I know that she loves lemony slices as well as coconut as much as I do!!!!!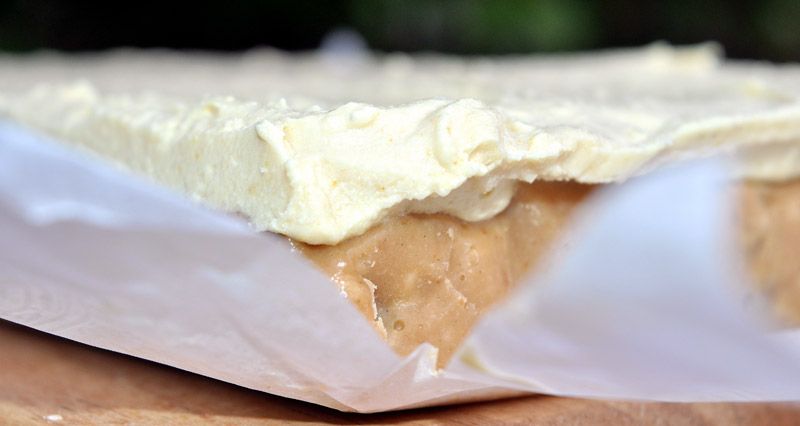 I love Mother's Day. My Mum has always been super awesome. In fact this blog only exists because of all of her incredible, ongoing, support for everything I do. She is genuinely supportive, loving, caring and it's great to have a special day for her too let her know how special she is to us.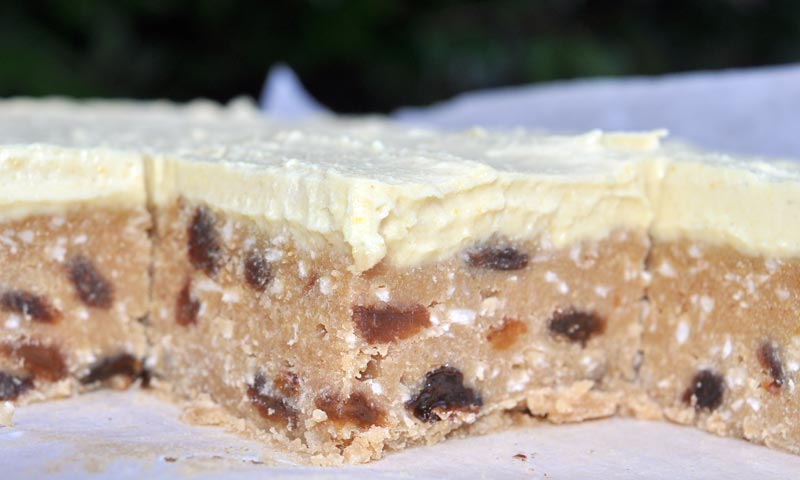 I will, of course, be putting together her favourite nut roast dinner for Sunday lunch and this delightful slice will most likely grace our tables for dessert. Unless we are all too full from the awesomeness of lunch and then it will turn into an afternoon tea treat!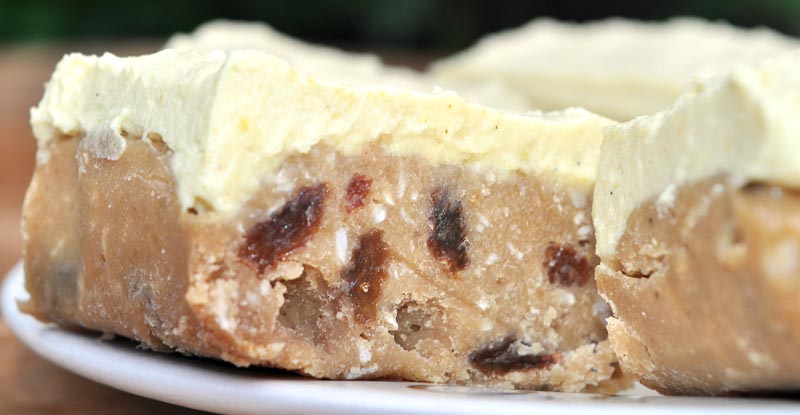 Every mouthful is heavenly. It sure hits the high notes of your sense – and so it should it is, absolutely chock-full of some of the best ingredients on the planet! Lemons, maple syrup, condensed coconut milk, cashew nuts, not to mention last week's Lemon and Coconut Shortbread Cookies!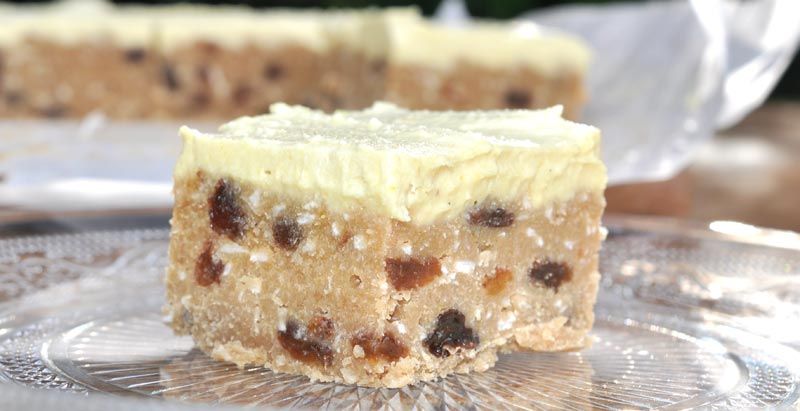 I will admit when I first made these they seemed so runny that I convinced myself that they wouldn't set. (Head's up – don't panic they will!!!!) I placed them in the fridge and caught up the on the last episode of Death in Paradise (I love that show – three heroes and they've all been sooooo funny!!!!) Anyway whilst watching I was formulating a contingency plan to a) save the batch I'd made and b) make a successful batch.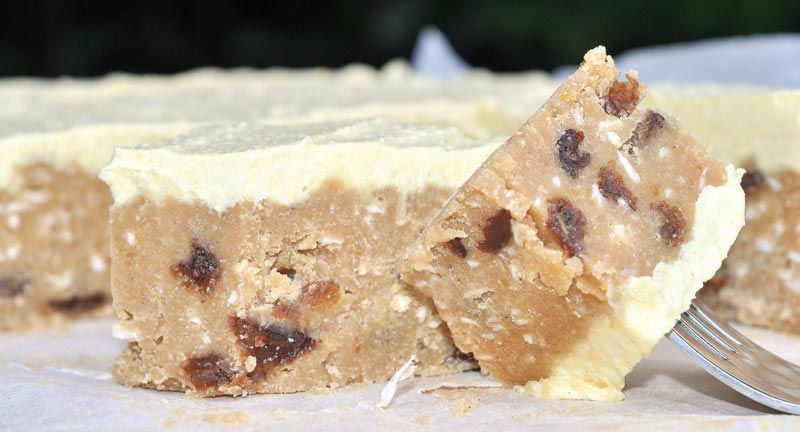 When I episode was over I couldn't help myself checking them – I had made up my mind that I would leave them overnight but……………………….after less than 1 hr they were already set – which meant I could move straight on to the lemon buttercream topping!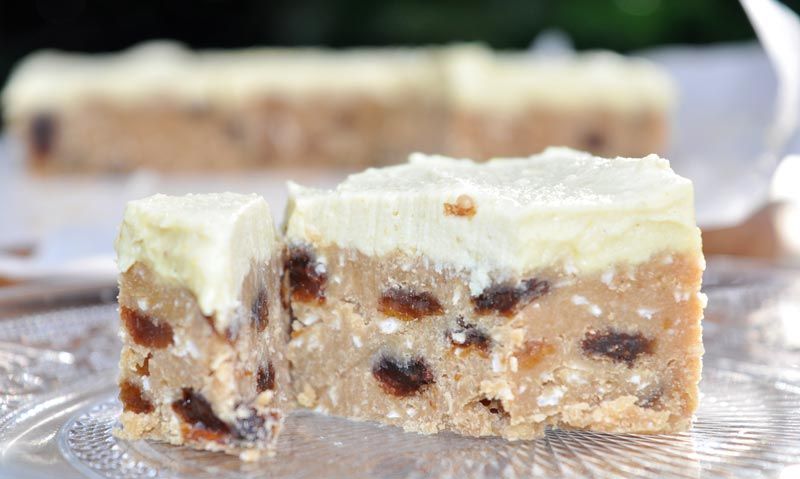 A truly decadent slice I hope Mum's all over the world get to enjoy these!!!! :D
Mother's Day Lemon Coconut and Sultana Slice
Prep Time: 20 mins Fridge Set Time: 2 hrs
Makes: 20 -24
Ingredients:
Lemon and Coconut Base:
½ Cup Coconut Milk
¼ Cup Maple Syrup
1 batch Lemon and Coconut Shortbread Cookies
¼ Cup Coconut Oil - Melted
1 Cup Ground Almonds
1 tsp. Lemon Oil
2 Lemons – Juice and Zest
1 Cup Desiccated Coconut
¾ Cup Sultanas – soaked for 10 mins in boiling water and drained
Lemon Buttercream Frosting:
¾ Cup Cashew Nuts –Soaked Overnight
½ Cup Coconut Oil - Melted
½ Cup Maple Syrup
½ Cup Ground Almonds
2 Lemons – Juice and Zest
1½ tsps. Lemon Oil
½ tsp. Powdered Vanilla
Instructions:
1) Whisk the coconut milk and the maple syrup together in a saucepan and place on the hob. Heat on a medium heat for 10 mins – stirring regularly the mix will start to bubble. Remove from the heat.
2) Blitz the lemon and coconut cookies in a blender until fine crumbs are formed. Place in a bowl and stir in the coconut milk mix, the coconut oil, ground almonds, lemon oil, lemon juice and zest and the desiccated coconut. Mix until fully combined.
3) Stir in the sultanas – the mix will be quite running. Pour into a lined 11" x 7" baking pan and place in the fridge to set.
4) Blend together all the ingredients for the topping until smooth. Place in the fridge to firm stirring from time to time.
5) Spread over the set base – store in the fridge during warmer months although this is firm in cooler weather at room temp. :)
6) Slice and enjoy!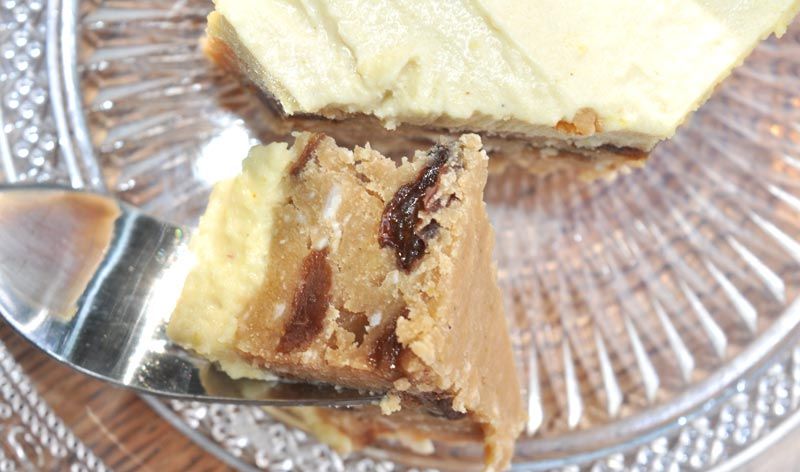 Liked this? Try these.......................