Laura's Naturally Sweet Blog
Psssst...............looking for naturally sweet, healthy, deliciously moreish cakes? You've come to the right place!
Mike's Life Saving Flapjacks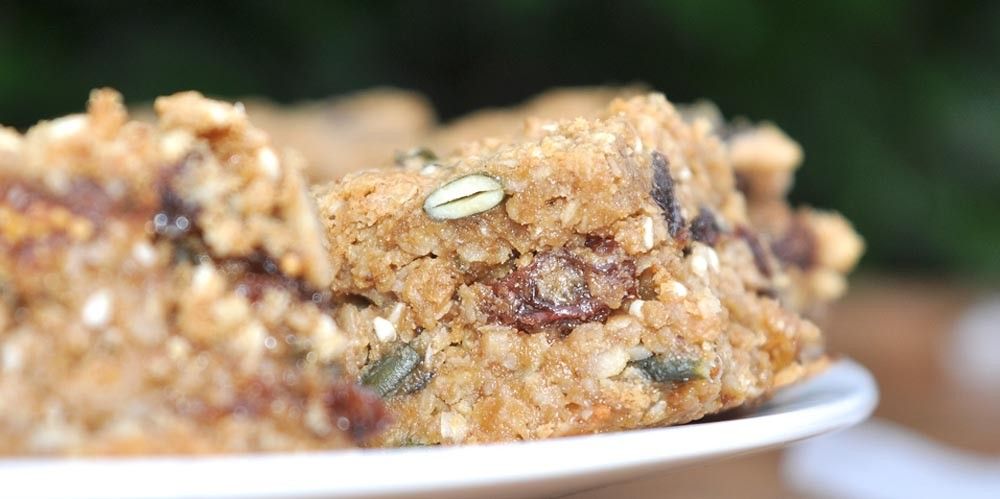 Jammed packed full of flavour, nutrients and awesomeness these really are an incredible flapjack that will have you feeling great in no time at all!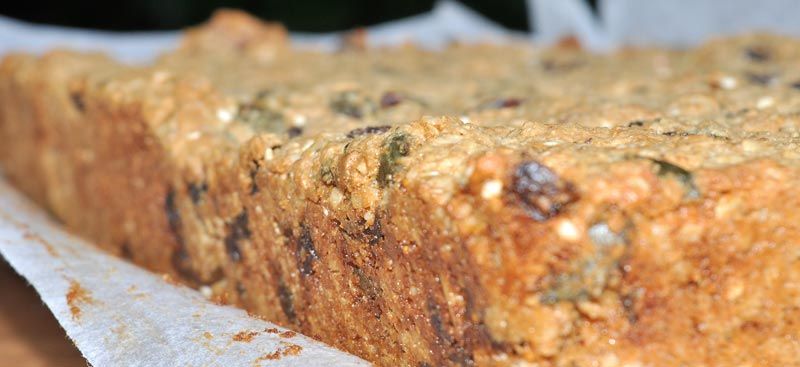 I know that I have mentioned before that I love it when people make special requests for recipes. This one I was asked for – and I'm so glad I was – they are soooooooooooo delicious!
The request was for a flapjack that contained figs and pumpkin seeds (plus anything else I wanted to throw in!!!!)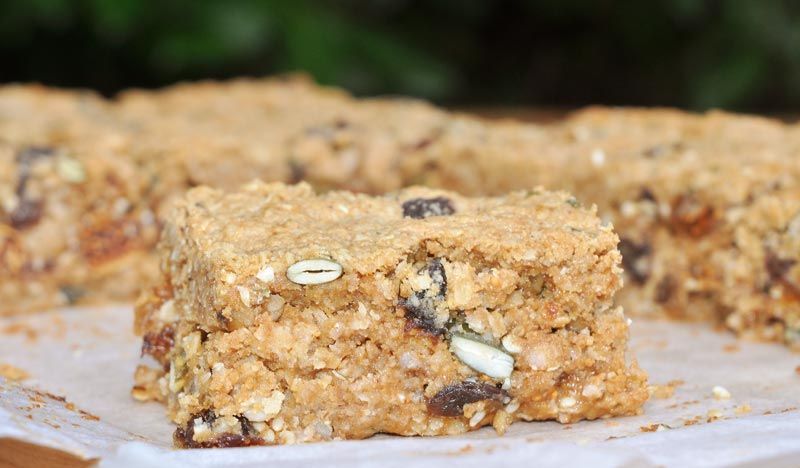 I love putting pumpkin seeds together with sesame seeds and sunflower seeds – one of my all-time favourite seed mixes – sun a nutritional powerhouse and great sprinkled over a salad – or added to flapjacks like here!!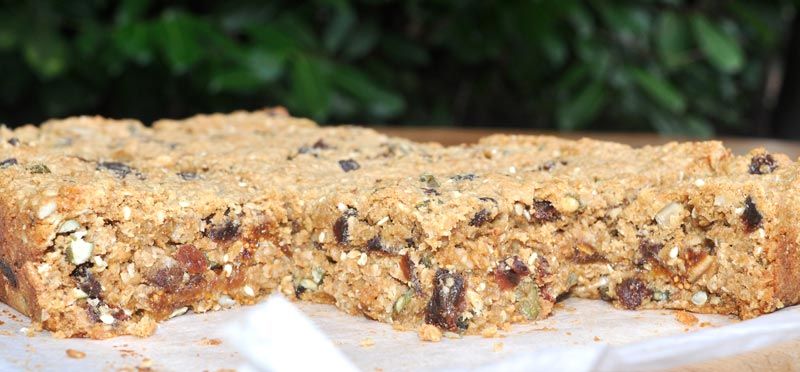 I also knew that the guy who asked for them loves raisins and oranges so they definitely made it to the final mix. The first batch was a little crumbly but a little extra cashew nut butter took care of that in no time at all!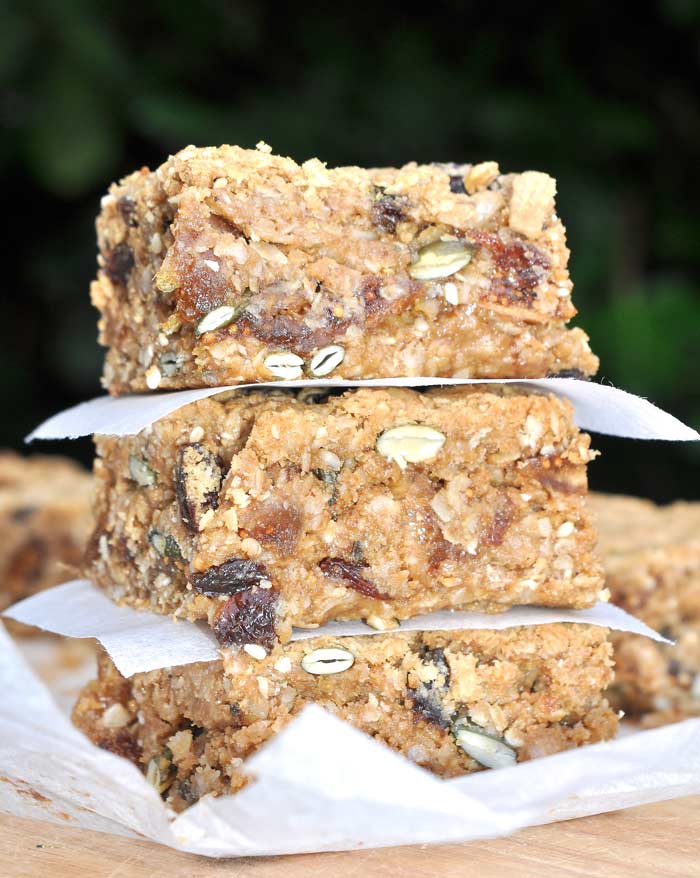 The taste is out of this world – so decadent, moist and moreish.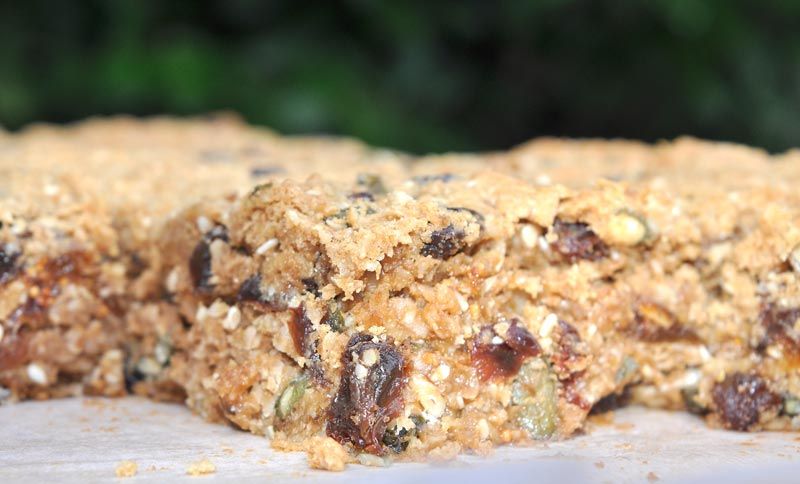 Since I first made these they have taken many trips on trains, planes and in the car. A staple that is tooooooooo yummy for words – you'd never think from the flavour that it could be soooooooo good for you!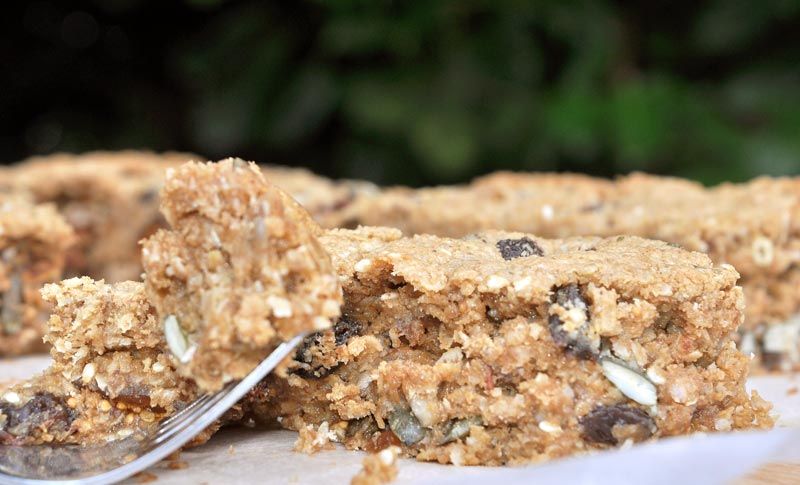 So make up a batch of these, sit back and enjoy!!! ;D
Mike's Life Saving Flapjacks
Prep Time: 10 mins Bake Time 15 mins
Makes: 18 -24
Ingredients:
½ Cup Powdered Coconut Sugar
½ Cup Maple Syrup
1/3 Cup Coconut Oil - Melted
2/3 Cup Cashew Nut Butter
2 tbsp. Orange Oil
3 Cups GF Oats
1 tsp. Baking Powder
1 tsp. BiCarb
¼ Cup Figs – Chopped
½ Cup Raisins
2 tbsps. Sesame Seeds – toasted
2 tbsps. Sunflower Seeds – toasted
¼ Cup Pumpkin Seeds - toasted

Instructions:
1) Preheat the oven to 170˚C
2) Cream together the coconut sugar, maple syrup, coconut oil, cashew nut butter and orange oil.
3) Stir in the oats, baking powder and bicarb followed by the figs, raisins, sesame seeds, sunflower seeds and pumpkin seeds.
4) Press into a lined 11" x 7" baking pan and bake in the oven for 15 mins.
5) Allow to cool completely in the tin. Remove and cut into squares. :)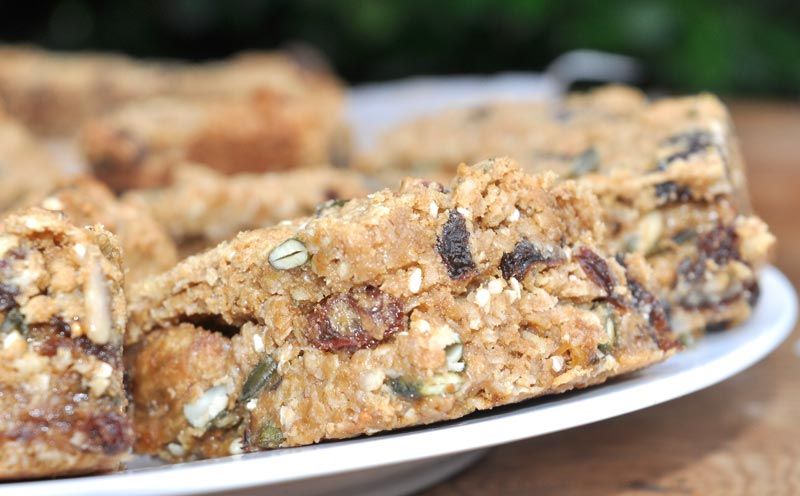 Liked this? Try these.............................................