Laura's Naturally Sweet Blog
Psssst...............looking for naturally sweet, healthy, deliciously moreish cakes? You've come to the right place!
Healthy 'Nutella' Hazelnut Chocolate Spread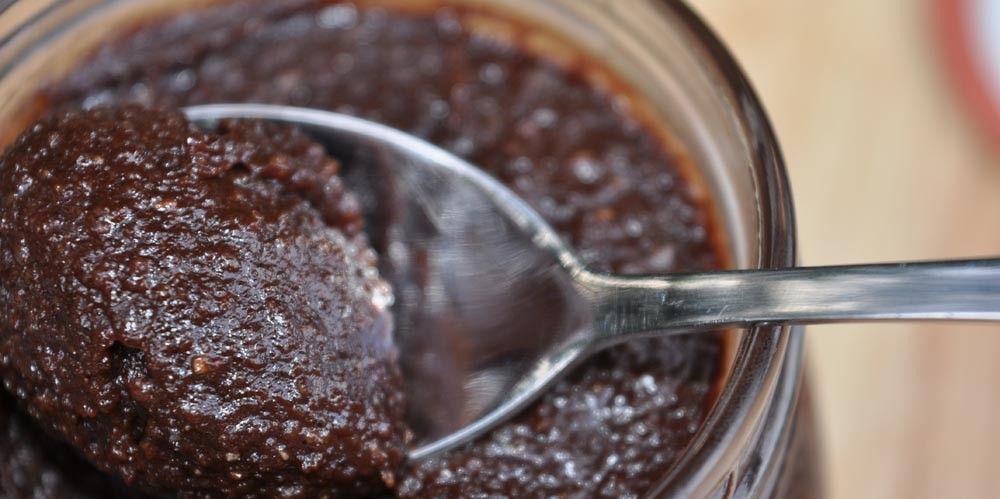 Now I have always LOVED hazelnut chocolate spread (or Nutella) for as far back as I can remember! When we were children, because my sister was allergic to dairy, we didn't have Nutella. My mother bought us this amazing dairy-free version.

It was stickier and runnier than Nutella and we had great fun my mornings trying to successfully get the chocolate spread from the pot to our toast with a minimal amount landing on the tablecloth or out clothes until finally the washing bill became too expensive and we moved on to honey……….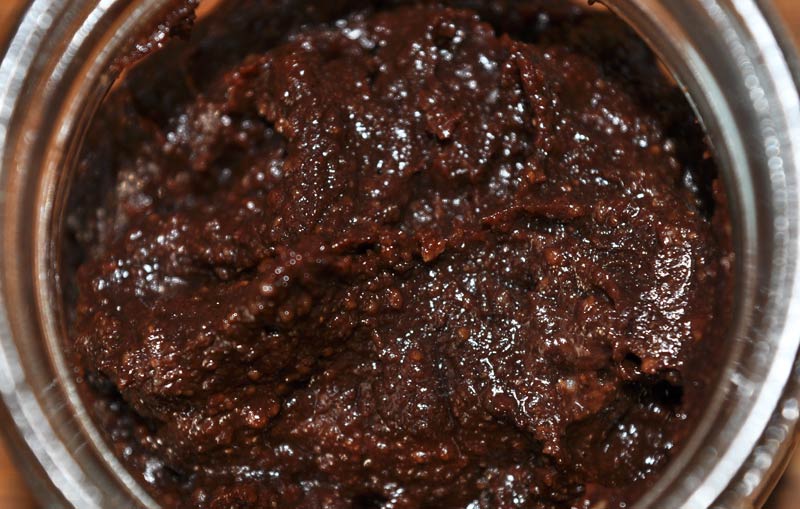 But have no fear for your favourite blouse this healthy version of hazelnut chocolate spread is more in the style of Nutella (a joy I discovered in my first year of uni!) It is firmer so much less messy and the taste ahhhh…………………irresistible! ;)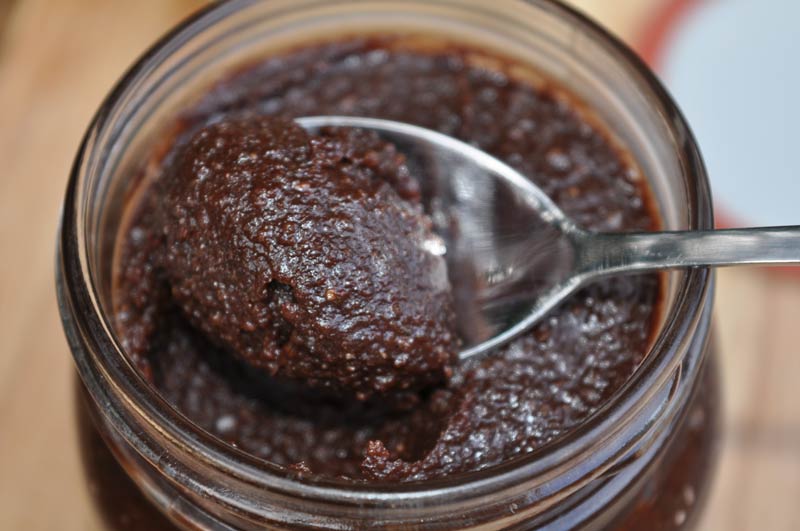 I mean don't get me wrong – if you are a fan of runny chocolate spread another ¼ cup of non-dairy milk will get you there and it's a great alternative! This is everything that you could want from a chocolate hazelnut spread – delicious, super easy to make and perfect on. Hang on – that was my only problem when I first made this up. I no longer eat bread and therefore toast……………………..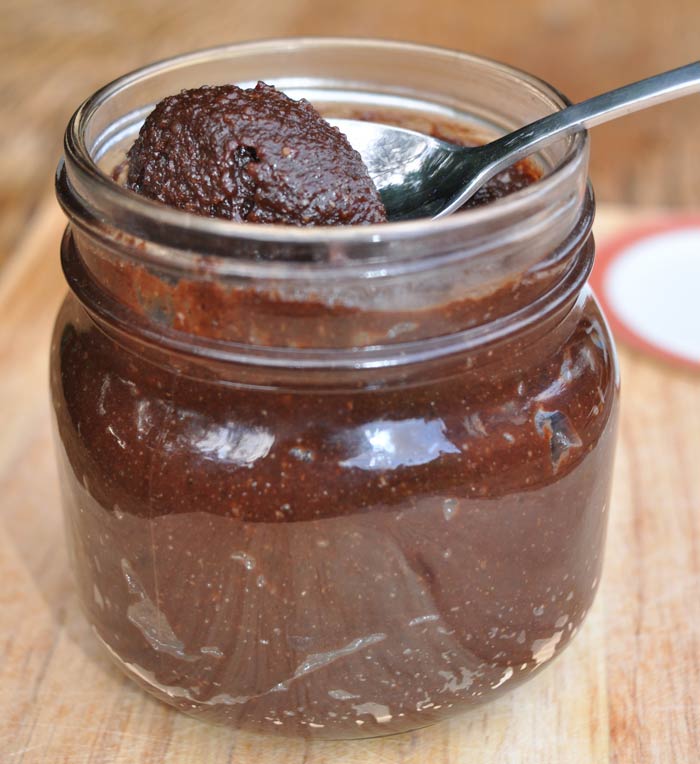 This dilemma did not last long – I quickly found a teaspoon in the drawer…………………………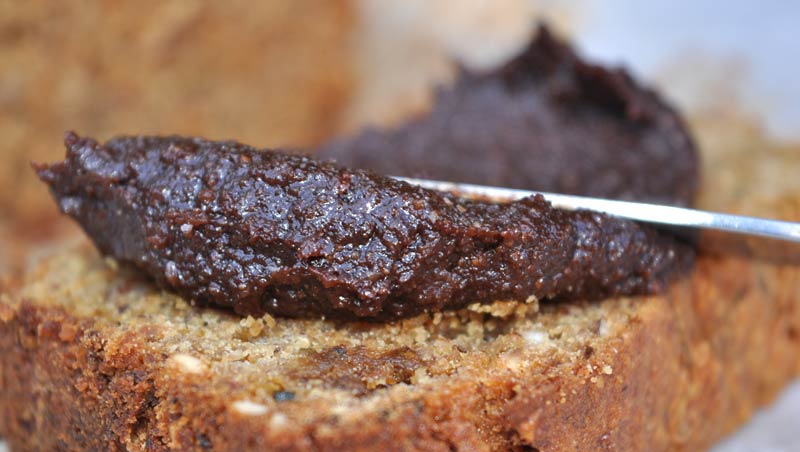 Since then I have baked a hazelnut and zucchini loaf literally just so I could smoother it with chocolate hazelnut spread!! But it also worked perfectly on my banana cake, as a topping on slices, ice cream or cupcakes and I have been informed by my favourite niece that it is especially good in porridge. It's super versatile and so yummy with everything!!!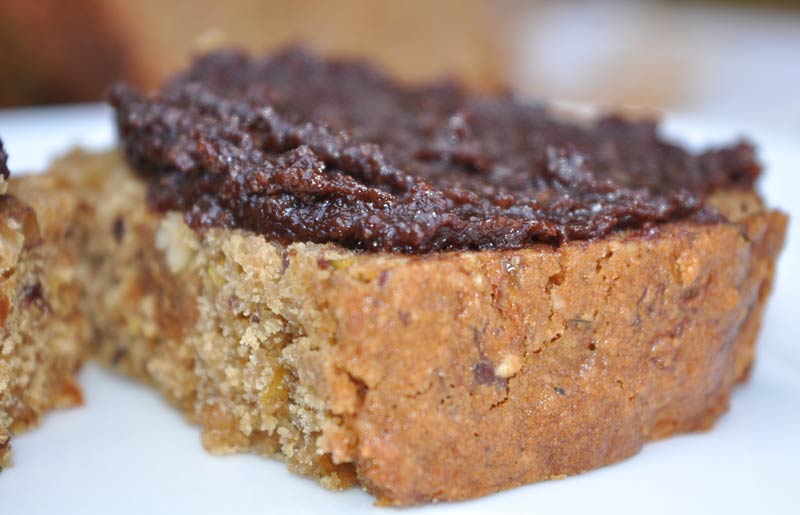 Let me know what you eat yours with!!! ;)
Healthy 'Nutella' Hazelnut Chocolate Spread
Prep Time: 2 mins
Makes: 2 Jars
Ingredients:
1 Cup Hazelnut Butter
2 tbsps. Coconut Oil - melted
¼ Cup Cocoa Powder
¼ Cup Maple Syrup
¼ Cup Non-Dairy Milk
2 tsps. Powdered Vanilla
¼ tsp. Himalayan Salt
Instructions:
1) In a bowl mix together all the ingredients until thoroughly combined.
2) Spoon into an airtight jar (I used a Kilner Jar) and store in the fridge until needed.
If you like a smoother spread you can put the ingredients into the blender and blend until completely smooth.