Laura's Naturally Sweet Blog
Psssst...............looking for naturally sweet, healthy, deliciously moreish cakes? You've come to the right place!
Fruit, Nut and Seed Flapjacks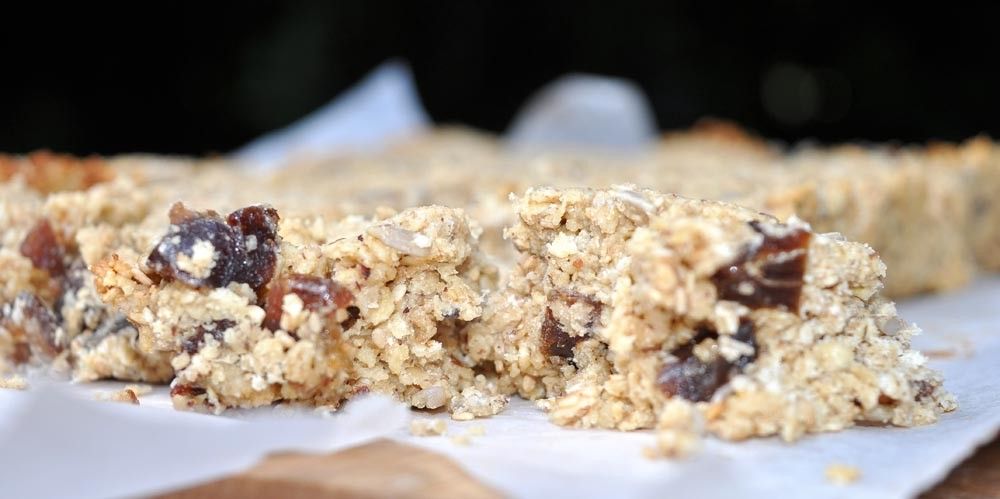 This is one perfectly delicious, super healthy, nutritious flapjack! Bursting with goodness – in the form of dried fruit, nuts and seeds – you'll want to make sure you keep one of these around to give you that hunger beating, energy boost you need!
These were actually a request from my sister. She was looking for a sugar free bar for her daughter – these are sweetened only with apple juice concentrate and dried fruit – that would stave off afternoon hunger!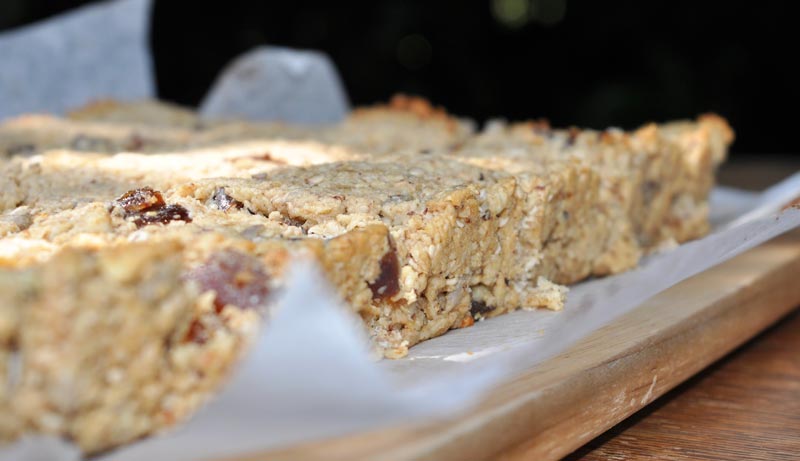 When we were children my Mum used to make these fruit, nut, seed and oat bars, especially for my sister as she was allergic to dairy, from a recipe she had cut out of magazine.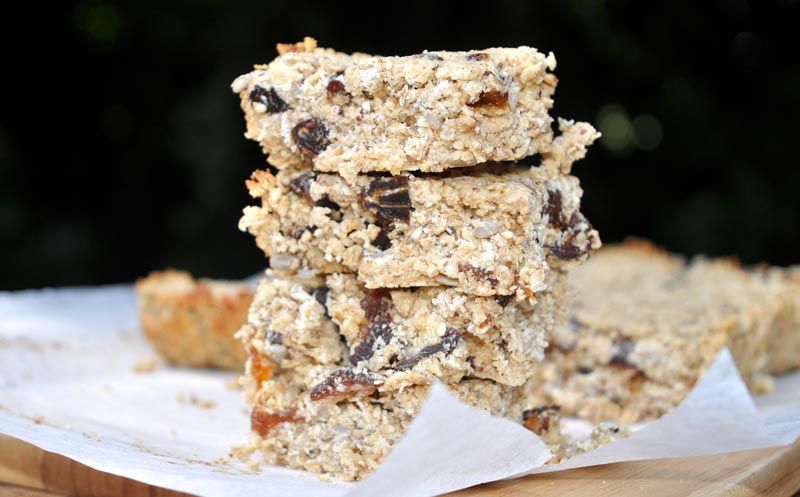 The recipe is long since lost but we had both loved them and when she asked me about a super nutritious snack that childhood memory sprung to mind.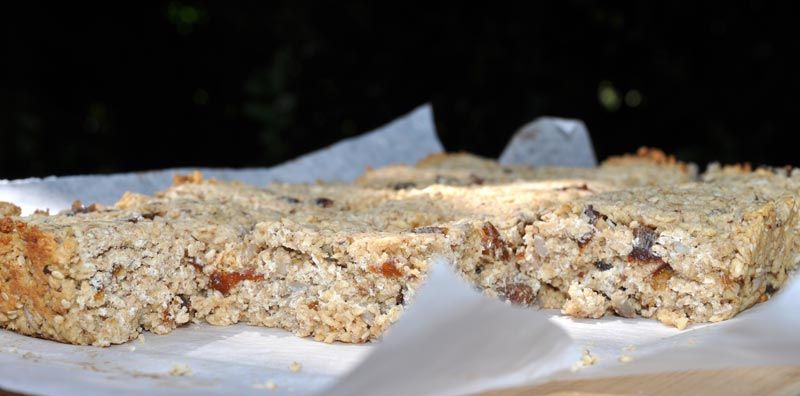 Which in turn lead to a fun morning trying to remember which dried fruit nuts and seed were actually in the recipe! We each had our favourite ingredient we remember the best – there was even some talk of dried pears being in the original. I had difficulty finding some – but – if you do and you fancy trying it out let me know how it goes (and where you found them!)
Now I fancy dehydrating some for next time!!! But for now we have dried apricots, dates, sesame seed, sunflower seeds and hazelnuts all jammed into this awesome flapjack!
I promise it will keep you going for hours!
Fruit, Nut and Seed Flapjacks
Prep Time:  10 mins                          Bake Time 15 mins
Makes: 18 -24                             
Ingredients:
2/3 Cup Apple Juice Concentrate
2/3 Cup Cashew Nut Butter
¼ Cup Ground Hazelnuts
3 Cups GF Oats
1 tsp. Baking Powder
1 tsp. BiCarb
¼ Cup Chopped Apricots
½ Cup Chopped Dates
2 tbsps. Sesame Seeds 
2 tbsps. Sunflower Seeds
Instructions:
     1)      Preheat the oven to 170˚C  
     2)      Cream together the apple juice concentrate and the cashew nut butter.
     3)      Stir in the ground hazelnuts, oats, baking powder and bicarb followed by the apricots, dates, sesame seeds and sunflower seeds.
     4)      Press into a lined 11" x 7" baking pan and bake in the oven for 15 mins.
     5)      Allow to cool completely in the tin. Remove and cut into squares. :)