Laura's Naturally Sweet Blog
Psssst...............looking for naturally sweet, healthy, deliciously moreish cakes? You've come to the right place!
Flourless Chocolate Chip Cookies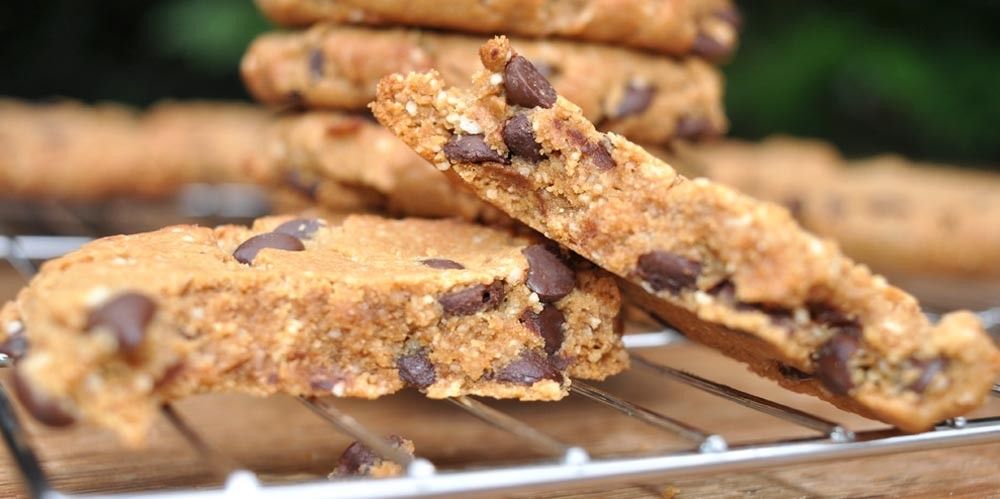 Now these taste exactly as chocolate chip cookies should taste but there is absolutely no flour in them! Now don't get me wrong I'm not against alternative flours – almond, tapioca and coconut ranking amongst my favourites but sometimes it's fun to try something new.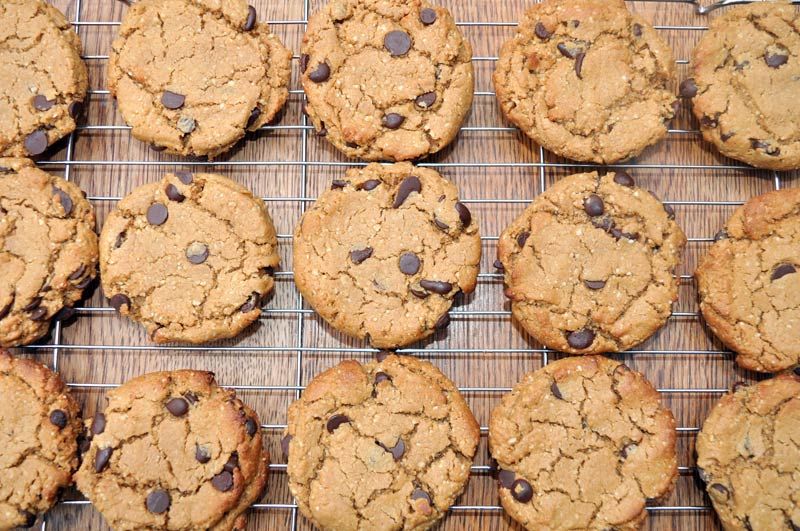 Plus almost all the ingredients in this are items you would either a) have in the cupboard anyway or b) could pick up easily at your local supermarket. With the exception of the coconut sugar and the chocolates drops I used.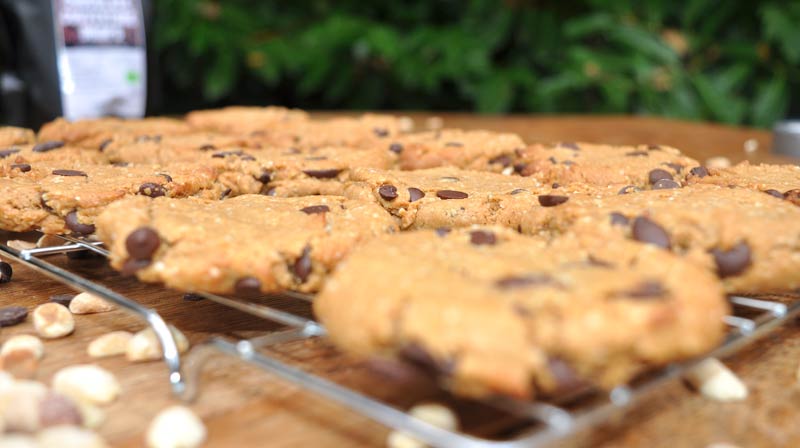 I have been trying out RealFoodSource coconut sugar chocolates drops – you've probably noticed them appearing in a few of my recipes recently!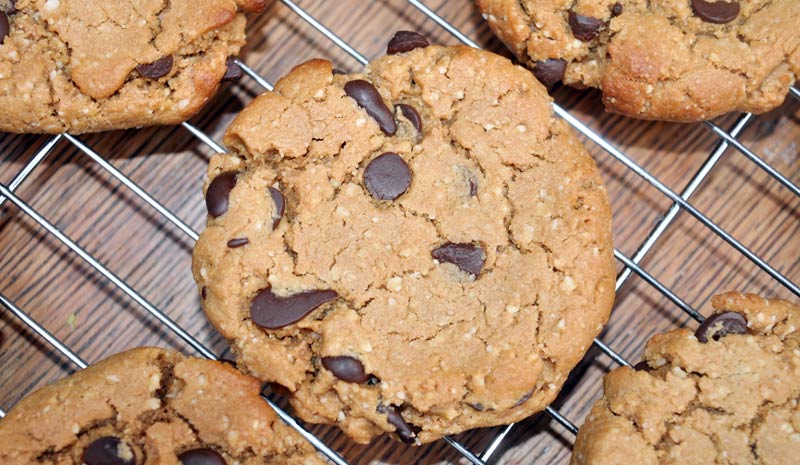 They are made of nothing but cocoa and coconut sugar, taste amazing and are super easy to use. Now I do love making my own chocolate but, when time is short, these are an excellent alternative that you can throw into any mix and get perfect results.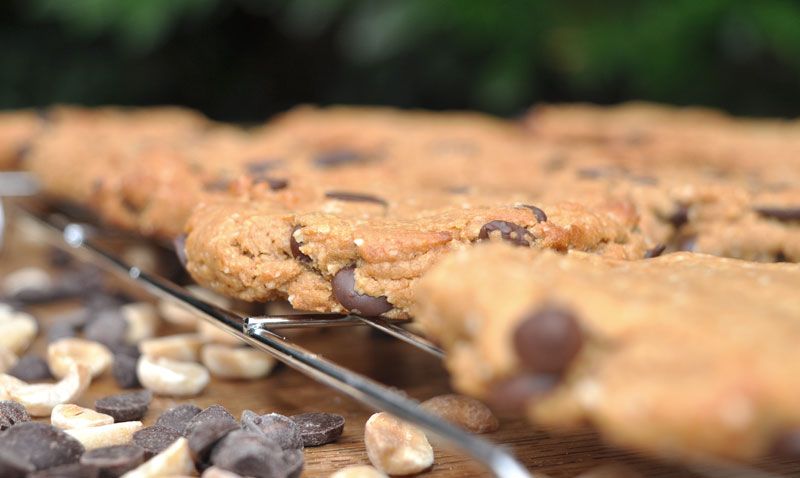 If you happen not to have any chocolate drops to hand, or, heaven forbid, you don't' like chocolate, raisins make a great substitute – or why not add both in for a heavenly cookie!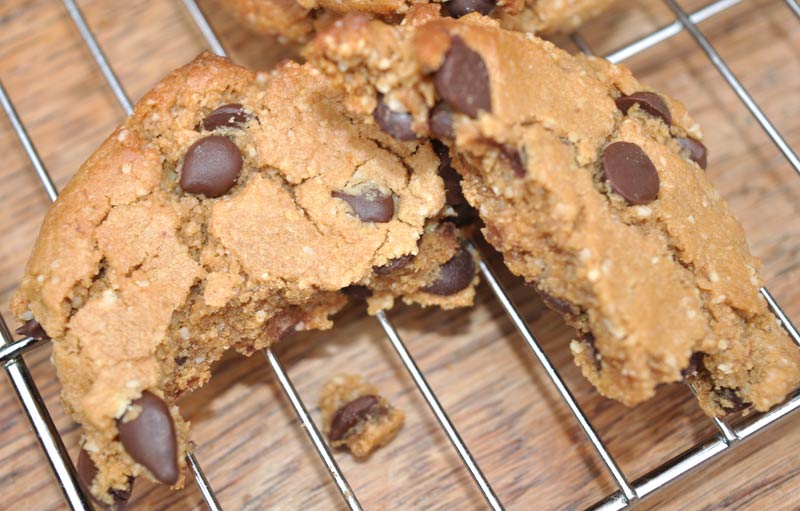 Although I've used peanut butter it doesn't taste very strong in these cookies and if you're allergic it can easily be swapped for almond or cashew nut butter – both of which make a delicious alternative.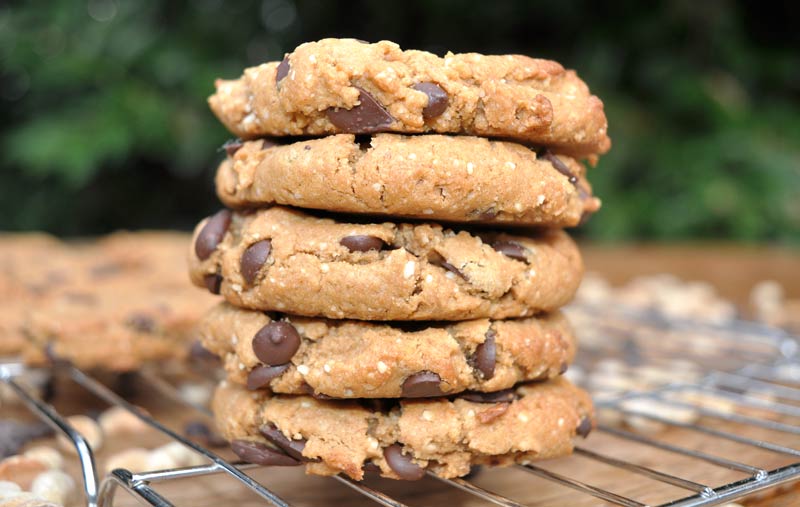 I like to think of these as a base that you can build on. Perfect in themselves but easy to alter when you fancy a change up!
Hope you have fun with these! :)
Flourless Chocolate Chip Cookies
Prep Time: 10 mins Bake Time: 8 mins
Makes 24 Cookies
Ingredients:
1 Cup Peanut Butter
2 tbsps. Coconut Oil - melted
3/4 Cup Powdered Coconut Sugar
¼ Cup Non-Dairy Milk
1 Cup Ground Almonds
1 tsp. Powdered Vanilla
1 tsp. Baking Powder
½ tsp. BiCarb
1 Cup Chocolate Drops - I use RealFoodSource Coconut Sugar Chocolate Drops
Instructions:
1) Preheat the oven to 170˚C and line a baking tray with baking parchment.
2) Cream together peanut butter, coconut oil, coconut sugar and non-dairy milk. Stir in the ground almonds, powdered vanilla, baking powder and bicarb.
3) Stir in the chocolate drops.
4) Using a 1 tbsp. measure scoop out the cookies and shape on the sheet of baking parchment.
5) Bake in the oven for 8 mins.
6) Remove from the oven and allow to cool for 10 mins before transferring to a wire rack.
7) Once cooled thoroughly place in an airtight container.