Laura's Naturally Sweet Blog
Psssst...............looking for naturally sweet, healthy, deliciously moreish cakes? You've come to the right place!
Almond and Apricot Shortcake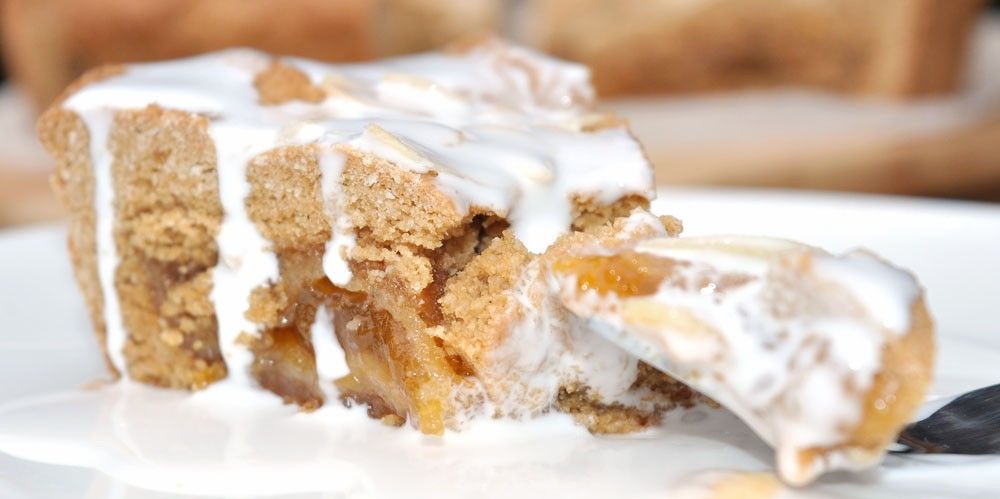 I had this plan where I would sit down with a slice of this apricot and almond shortcake and whilst I sat enjoying every mouthful, in the small amount of sunshine peeking from behind the clouds and through my window, I would share with you all the amazing qualities associates with this delicious treat.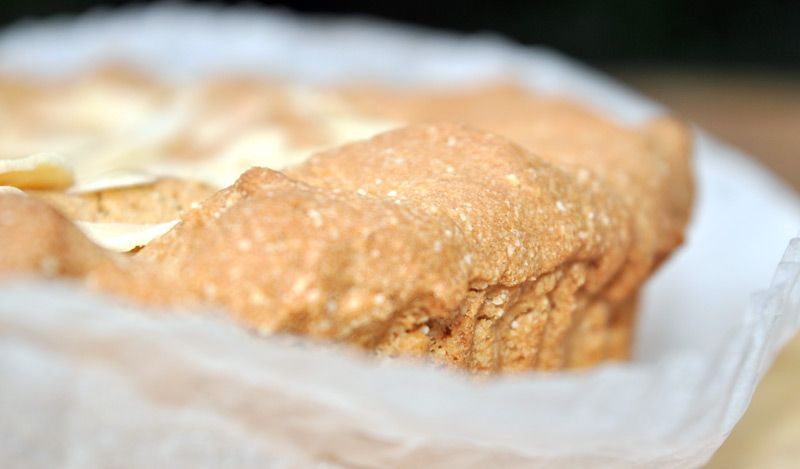 However, it would appear that I have already finished the whole piece and I haven't even started! So it seems I will have to either a) work from memory or b) have another piece (maybe I should wait o that until I'm done!)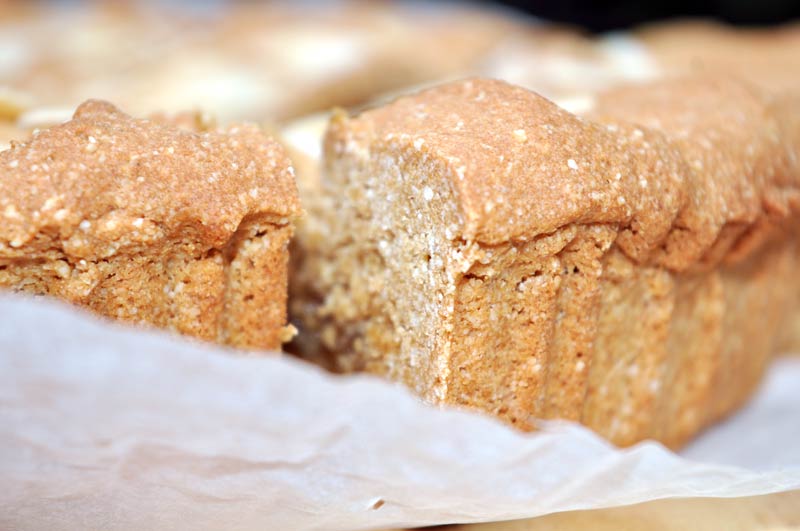 I fell in love with Dalfour's Jam a few years back – I haven't tried one yet that I haven't found delicious (and I've tried more than a few of the range) - and all 100% fruit.
There is a health food shop a 15 min drive or so from where I live and they stock nearly all of them! The only trouble I have is deciding on my favourite – blackcurrant, golden peach, black cherry, cranberry and blueberry, four fruits, apricot, raspberry, strawberry – they're all divine!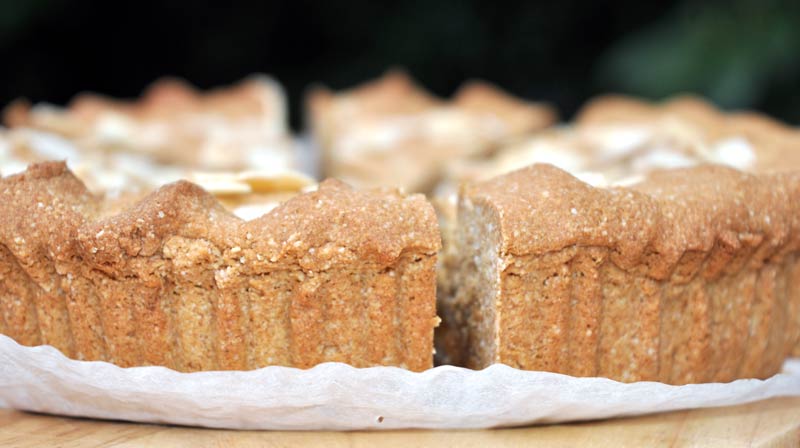 Generally I would say my No.1 is the black cherry – yes I know I've used it in more than a few recipes! Perfect every time, full of these wonderful plump juicy cherries that rise to the top ready to be scooped out – sweet and delicious – I simply can't resist.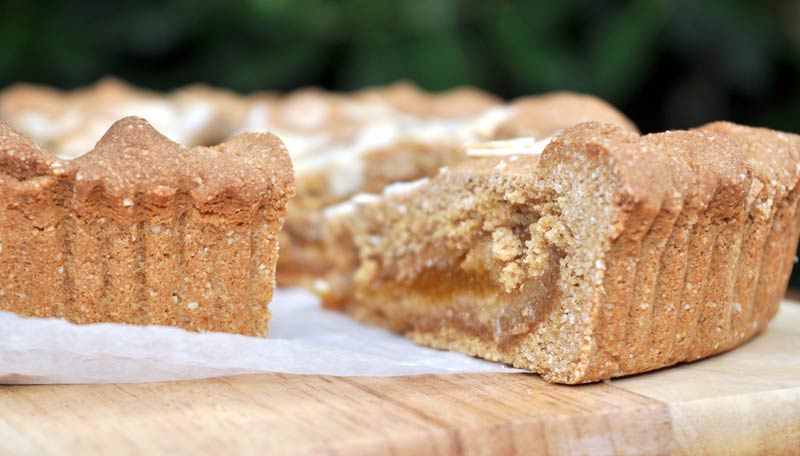 Last week I was discussing the range with a friend - another avid fan – and when I got home I realised we'd missed apricot from the list completely. So easily overlooked as it is quite a mild flavour but shouldn't be because it is, like all the others, just sooooooooo good!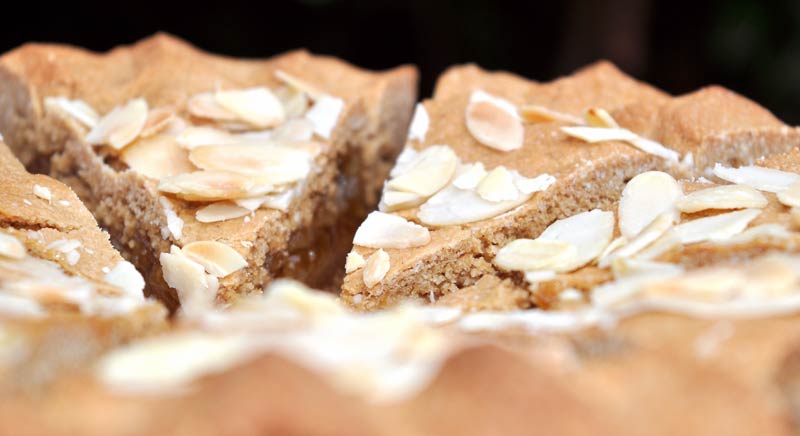 Plus perfect for baking. Especially when mixed with almonds and shortcake and since I don't' want it missed – it's too good for that – it as first choice for this scrummy treat.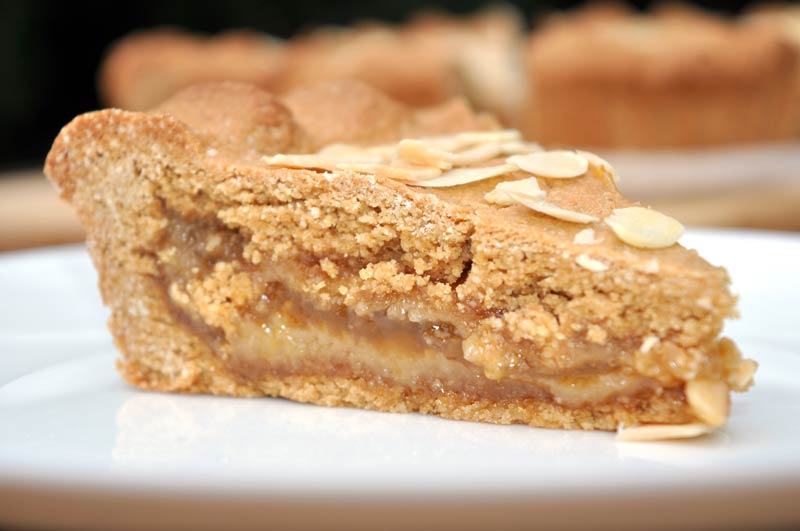 Quick tip on making the shortcake – when placing the top layer on the shortcake, over the jam, make sure that you press the two layers firmly together around the edge to seal it or the jam will bubble through. I try to shape it as close as I can before placing it over the top – once it's on it's on! :)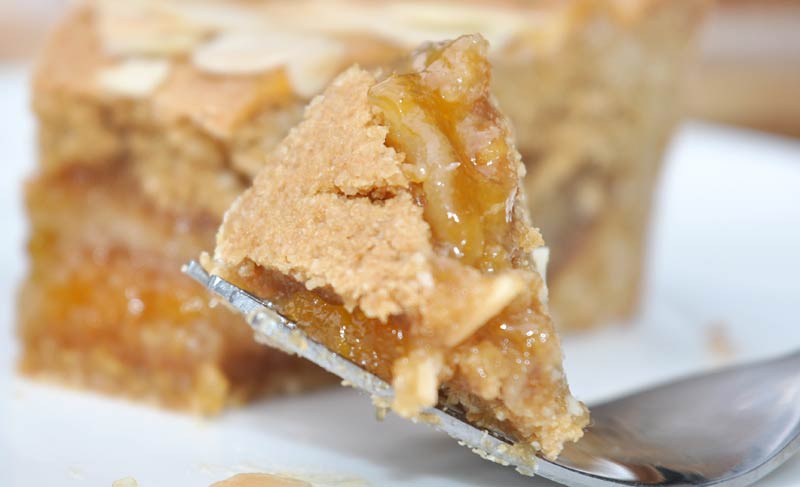 Guess it's time for that second piece now…………………………………………….
Almond and Apricot Shortcake

Prep Time: 15 mins Fridge Set Time: 30 mins Bake Time: 30 mins
Makes: 1 Round
Ingredients:
½ Cup Coconut Oil - melted
½ Cup Powdered Coconut Sugar
1 Cup Almond Flour
½ Cup Ground Almonds
¼ Cup Tapioca Flour
1 tbsp. Arrowroot Powder
1 tsp. Powdered Vanilla
1 tsp. Almond Extract
1½ tsps. Baking Powder
½ tsp. BiCarb
2 tbsps. Almond Milk
2/3 Cup Dalfour Apricot Jam
2 tbsps. Flaked Almonds for the topping
Instructions:
1) Cream together coconut sugar and coconut oil.
2) Gradually fold in the almond flour, ground almonds, tapioca flour, arrowroot powder, powdered vanilla, almond extract, baking powder and bicarb.
3) Stir in enough almond milk to form a dough.
4) Place in the fridge for 30 mins.
5) Preheat the oven to 160˚C.
6) Divide the dough in half and press half into the base of a 7 inch round sandwich tin making sure you come up the sides. Fill with the apricot jam.
7) Roll out and shape the other half of the dough large enough to cover the top. Place over the jam and press the edge firmly together.
8) Sprinkle the flaked almonds over the top and place in the oven for 30 mins.
9) Remove and allow to cool for 10 mins before removing from the pan.
10)Allow to cool thoroughly before slicing.