Laura's Naturally Sweet Blog
Psssst...............looking for naturally sweet, healthy, deliciously moreish cakes? You've come to the right place!
Peanut Butter Carrot Cake with Peanut Butter Frosting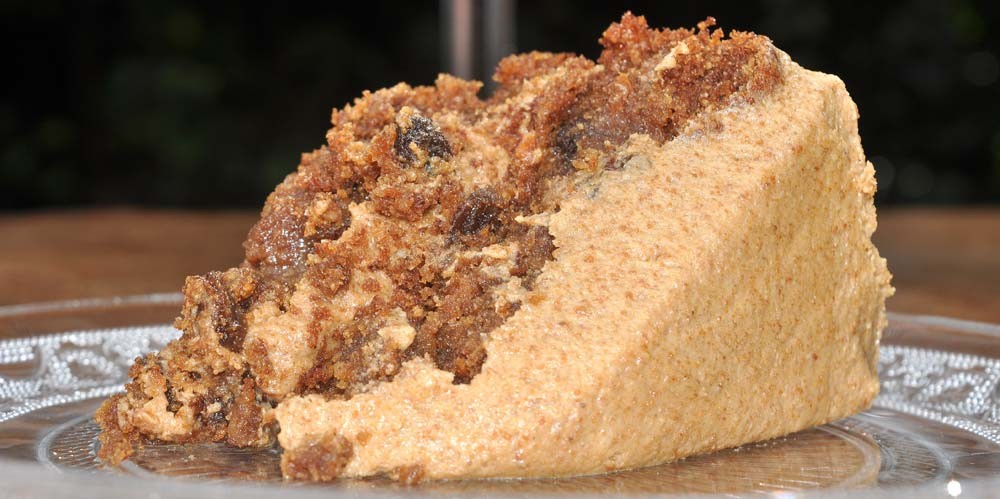 Okay, okay any of my regular reader know by this point that I am mad about peanut butter (all nut butters in fact – hey come on you know you love them too!)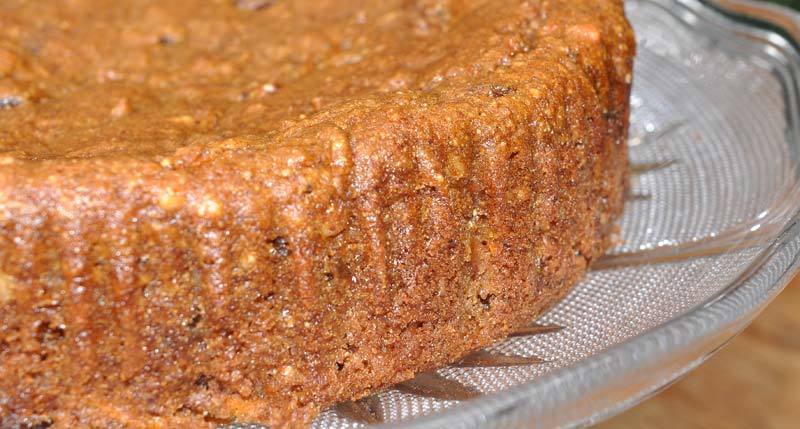 I also love cake – and carrot cake has been a life-long favourite. That rich spicy moist delectableness – who could resist?!?!? Now normally I love pairing carrot cake with orange frosting but, today, I was in the mood to try something a little different. Something I had never tried before….and boy was I glad I did! Unusual – yes! Delectable, delicious and irresistible – oh yeah!!!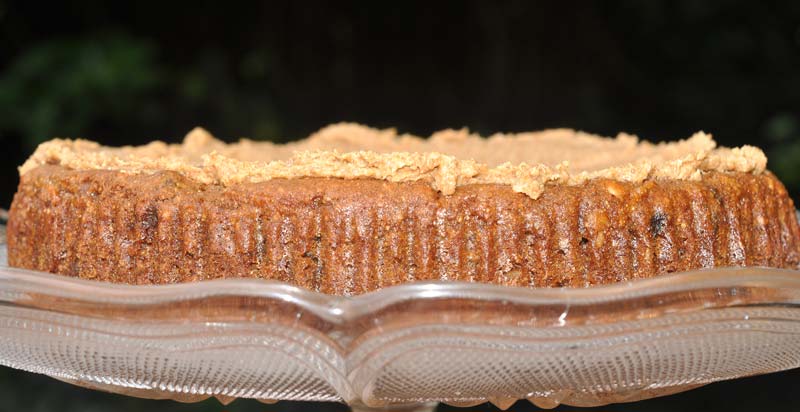 It has all the traditional carrot cake essentials – cinnamon, nutmeg, ginger, sultanas, raisins and carrots (of course how else could it a) be carrot cake or b) count as one of your 5-a-day!!) along with some crunchy peanut butter and that all essential, totally-will-make-your-day, absolutely awesome peanut butter frosting.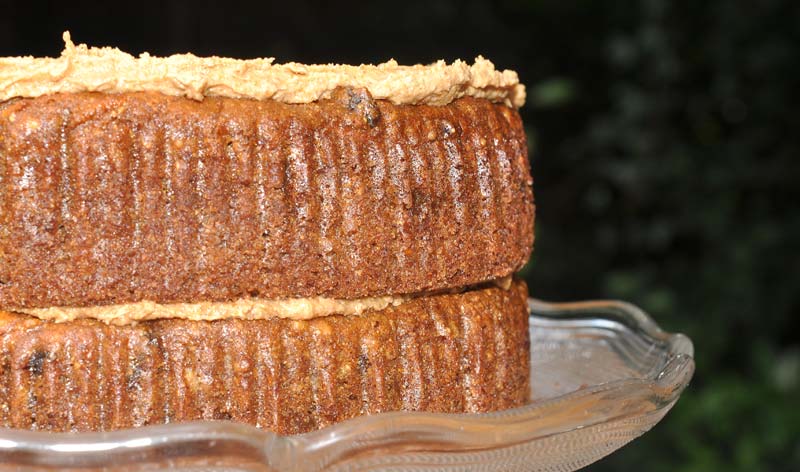 The nuttiness was the perfect offset to the spices. Rich and moist this is, without a doubt, a perfect autumn cake.
Warming and scrumptious it is perfect with a mug of your favourite seasonal soy latte. (For me this year it is definitely gingerbread!)
It might seem a little bit of a strange idea at first but give it a go – you won't be sorry!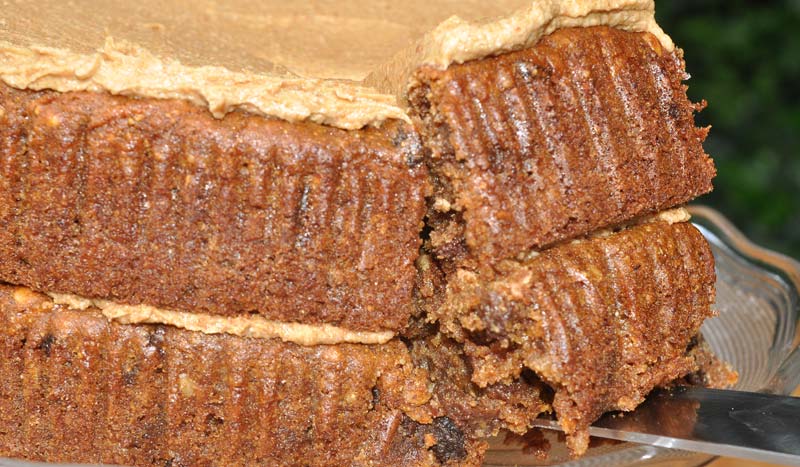 So grab your apron, raid that spice rack and let's get baking!
Peanut Butter Carrot Cake with Peanut Butter Frosting
Prep Time: 20 mins                     Bake Time 30 mins               
Makes: 2 rounds or a 2 layer cake                      
Ingredients:
1/2 Cup Crunchy Peanut Butter
1/3 Cup Coconut Oil – melted
2/3 Cup Powdered Coconut Sugar 
3/4 Cup Non-Dairy Milk
1/2  Cup Almond Flour
1/4 Cup Peanut Flour
1/4 Cup Buckwheat Flour
1/2 tsps. Powdered Vanilla
1/2 tsps. Cinnamon
1/2 tsps. Nutmeg
1/2 tsps. Ginger
1/2 Cup Sultanas
1/2 Cup Raisins
1 Cup Grated Carrots
1 tsp. Baking Powder
1/2 tsp. BiCarb
2 tbsps. Non-Dairy Yoghurt
Peanut Butter Frosting:
½ Cup Crunchy Peanut Butter
2 tbsps. Coconut Oil
1 Cup Powdered Coconut Sugar   
Instructions: 
 Cake:

1) Preheat the oven to 170˚C  
2) Beat together the peanut butter, melted coconut oil, coconut sugar and non-dairy milk until fully combined.
3) Mix in the almond flour, peanut flour, buckwheat flour, powdered vanilla, cinnamon, nutmeg and ginger.
4) Stir in the sultanas, raisins, grated carrots, baking powder, bicarb and finally add the yoghurt. Beat until fully combined.
5) Place in the oven for 30 mins. After 15 mins cover with a piece of brown paper to prevent the top from over browning.
6) Remove from the oven and cool for 10 mins before removing from the tin and placing on a wire rack.
Peanut Butter Frosting:
7) Stir together all the ingredients until smooth. Once the cake has cooled spread the frosting over the bottom layer. Place the second cake on top and spread the remaining frosting over the top. Slice and enjoy!