Laura's Naturally Sweet Blog
Psssst...............looking for naturally sweet, healthy, deliciously moreish cakes? You've come to the right place!
Lemon Cherry and Almond Chocolate Chunks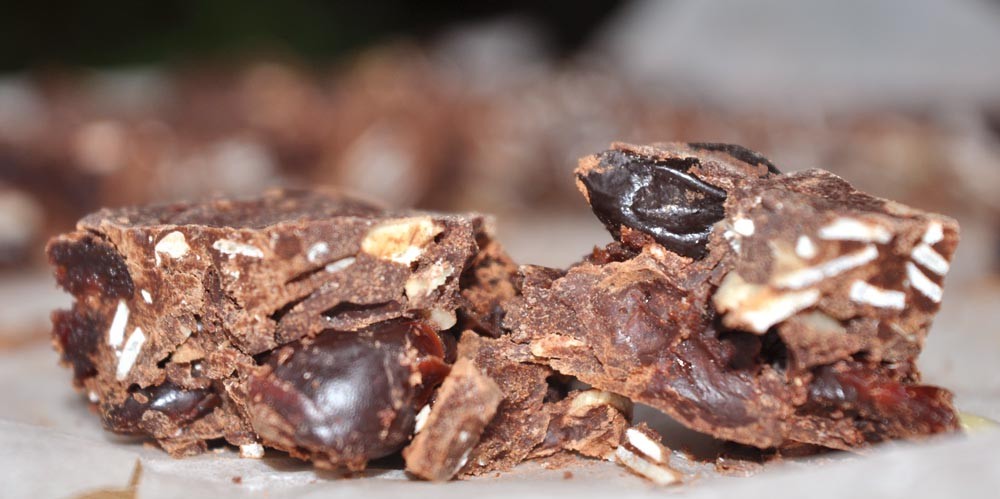 One super amazing, absolutely divine chocolate that will any day a treat day! Fridays are always an exciting day in my office.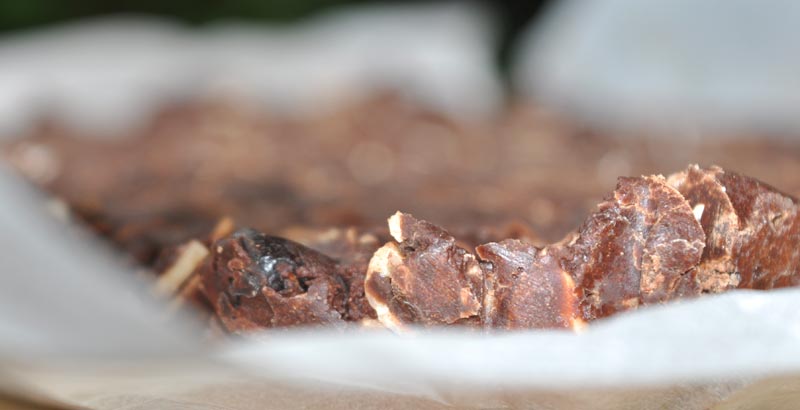 Every other Friday is what we call treat Friday. A special day because it means that there will be chocolate in the afternoon. Friday morning are usually filled with the debate as to whether or not this particular Friday is treat Friday if whether we will have to wait another week.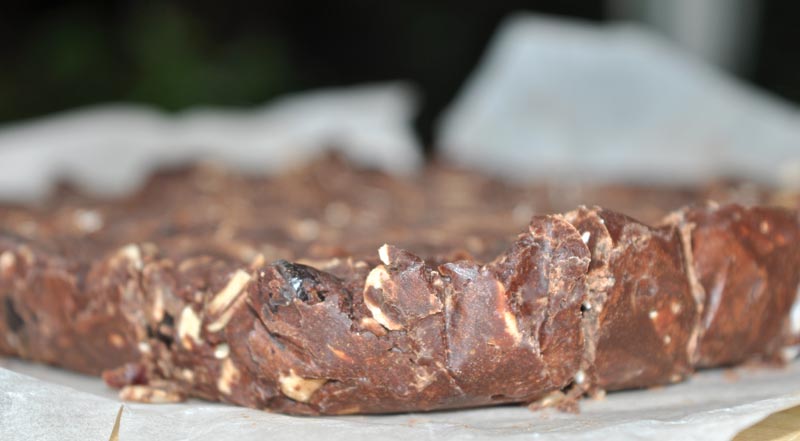 Friday afternoons are filled with the impending excitement or disappointment. This has become such an integral part of office life that in our old building there was even a whiteboard with a chart to keep track of who had had what the treat Friday before to avoid doubling too often.
Now sometimes we have some lovely dark chocolate, it's surprising popular but not always available. I hate disappointment so I like to make sure that I always have a jar of something chocolately on my desk. This also means that every day can be fun and exciting no matter what - especially in those crazy, mad, super busy times.

Now this can be chocolate covered raisins, hazelnut chocolate drops (a personal favourite) or any other kind of awesome chocolate. Including these delectable lemon cherry and almond chocolate chunks. And it's sooooooooooooooooooo good!
So I am going to share this extra special recipe so you too can keep a jar of it on your desk!! Have fun!
Lemon Cherry and Almond Chocolate Chunks
Prep Time: 10 mins                      Set Time: 4-8 hrs                                     
Makes 48 Chunks                     
Ingredients: 
1 Cup Chocolate Drops - I use RealFoodSource Coconut Sugar Chocolate Drops
2 tbsps. Cashew Nut Butter or you can make your own - recipe here :)
2 tbsps. Maple Syrup
1½ tsp Lemon Oil
1 Cup Flaked Almonds
1 Cup Dried Cherries
Instructions:
     1)      Melt the chocolate drops in a bowl over a saucepan of boiling water or in the microwave.
     2)      Remove from heat and slowly stir in cashew nut butter, maple syrup and lemon oil until fully combined
     3)      Stir in the flaked almonds and cherries.
     4)      Pour the chocolate mixture into a lined 7"x11" baking tray. Leave to set at room temperature for 2 hours and then place into the freezer for 4-8 hrs. 
     5)      Once set chop into chunks