Laura's Naturally Sweet Blog
Psssst...............looking for naturally sweet, healthy, deliciously moreish cakes? You've come to the right place!
Lemon Cheesecake Cupcakes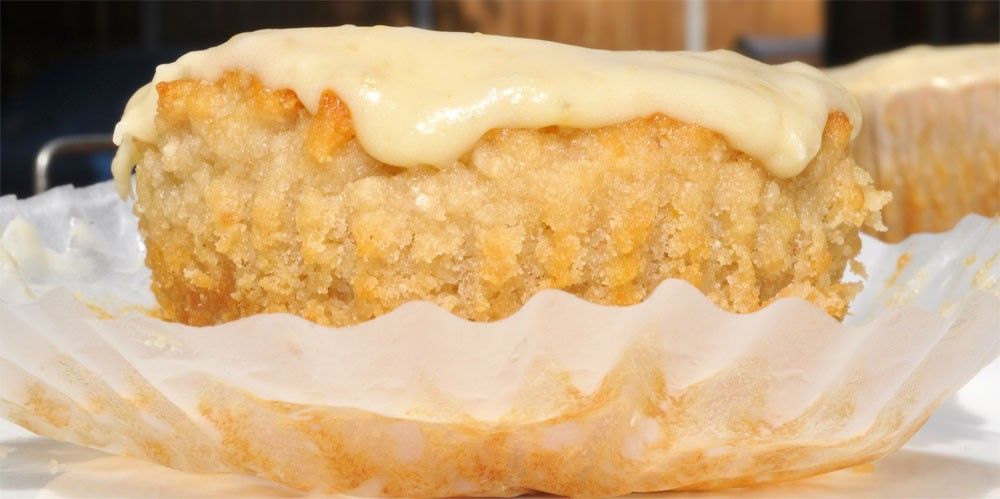 Light and delicious with that sweet tangy lemoness that is truly scrumptious (I endeavour not to break into a number from Chitty Chitty Bang Bang.)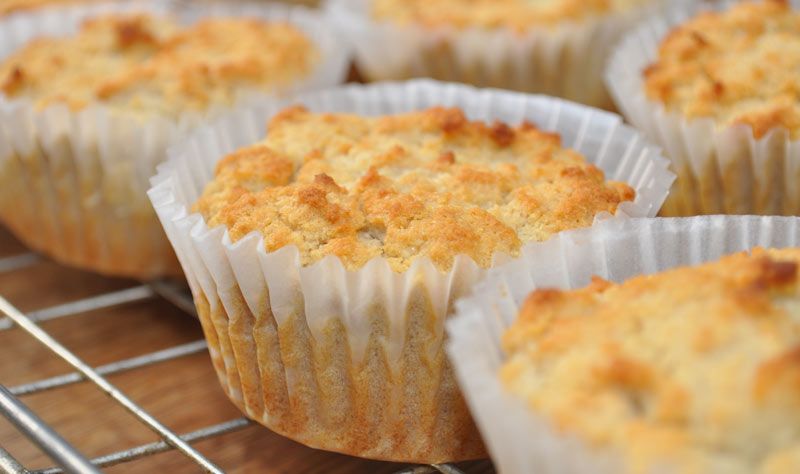 These are an irresistible little treat combining the perfection of lemon curd topped cheesecake with the delectableness of light, fluffy lemon cupcakes for twice the lemony goodness – who could ask for anything more?!?! (Oh dear trying not to sing again must be one of those days – I'm blaming it on the sunshine!)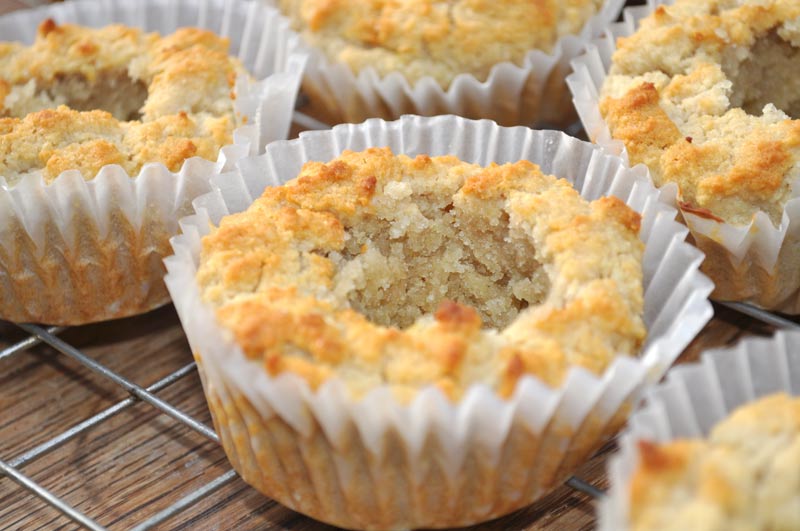 The thing I love most about cupcakes is they are these small individually wrapped and finished little treats. Not too big, not too small – just perfectly sized for an afternoon treat with a cup of one of my favourite fruit teas – or even a homemade chai latte.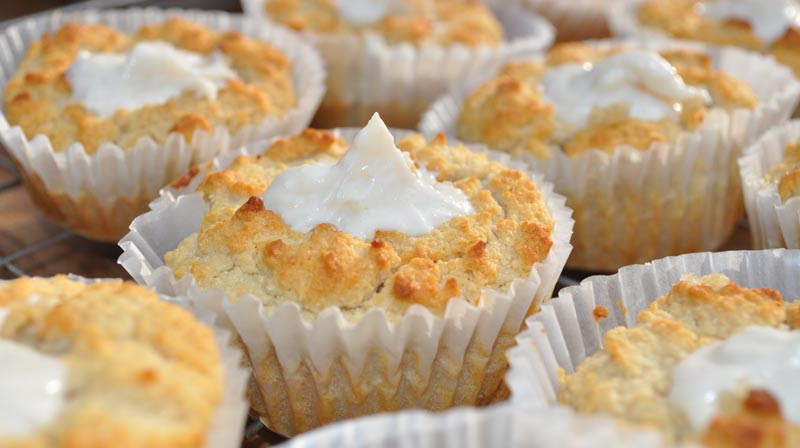 They are perfect for taking to gatherings - so easy to distribute ready portioned at buffets, picnics or for a midmorning coffee break and I have yet to find anyone who doesn't enjoy them!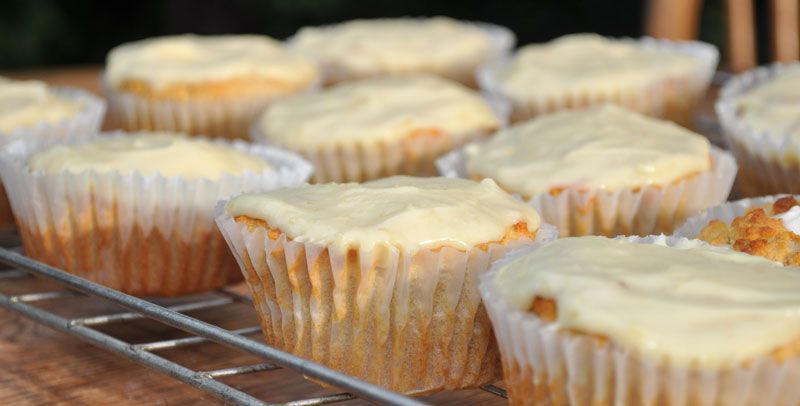 I first made these particular cupcakes for a friend for her Dad on Father's day to accompany some of my Salted Caramel Chocolate Cupcakes. I wanted something light and fresh but also just that bit extra special.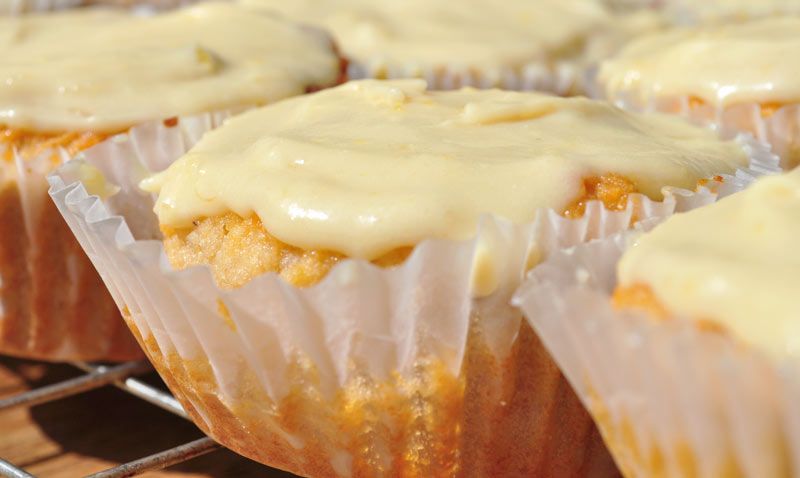 These really are a special treat. A light, fluffy cake filled with yummy sweet tangy lemon cheesecake and finally topped off with a lemon curd frosting – soooooooo good!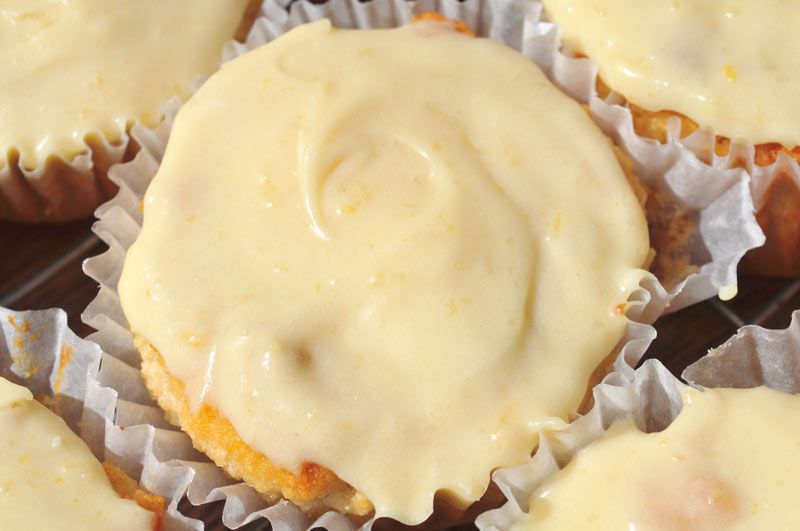 Perfect lemon sweetness on every level. It really is worth taking the time to scoop out the middle and fill these - plus you can make a bonus dessert by saving the scooped out middles and placing them into a dish.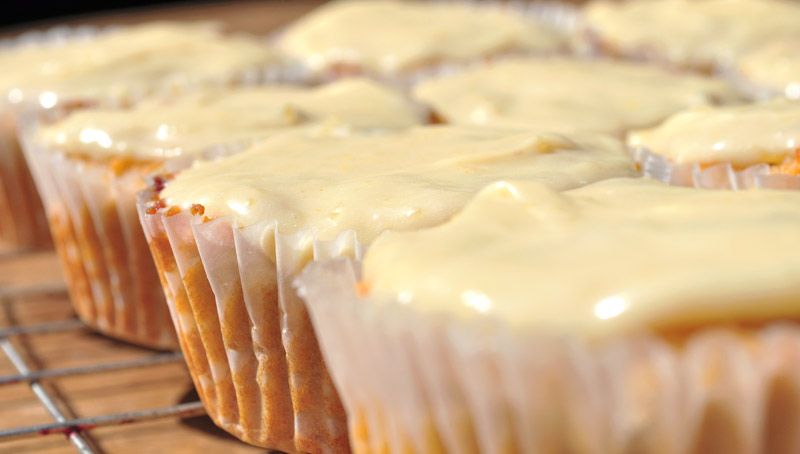 Spread a layer of lemon curd over the top and place in the oven for 20 mins. Serve with Coconut milk cream and there you have it - instant lemon pudding and I promise it's delicious!! ;)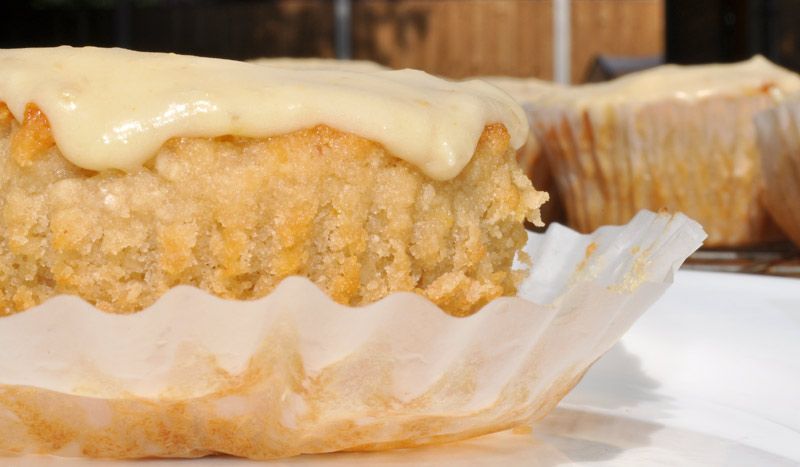 Happy baking! :)
Lemon Cheesecake Cupcakes
Prep Time: 35 mins Bake Time: 22 mins Set Time: 1 hr10 mins
Makes 18 Cupcakes
Ingredients:
Cupcakes:
½ Cup Soya Milk
¾ Cup Honey
2 lemons – juice and zest
1/3 Cup Coconut Oil (melted)
1 tsp. Powdered Vanilla
¾ Cup Ground Almond
¾ Cup Almond Flour
2 tbsps Arrowroot Powder
1 tbsps Apple Cider Vinegar
2 tsp. Baking Powder
1 tsp. BiCarb
Lemon Cream Cheese Filling:
½ Cup Coconut Milk
1 tsp. Agar Agar
¼ Cup Honey
1 tsps.Lemon Zest
¼ Cup Lemon Juice
1 pk. Non-dairy Cream Cheese
½ Cup Arrowroot Powder
Lemon Curd Frosting:
1/3 Cup Lemon Juice
2 tsps. Lemon Zest
½ Cup Honey
¼ Cup Coconut Oil
1 tbsps. Agar Agar
½ Cup Condensed Coconut Milk
1 Cup Sukrin Stevia Mix Icing Sugar
Instructions:
Cupcakes:
1) Preheat the oven to 160˚C
2) In a Kenwood Chef/Kitchen Aid cream together soya milk, honey, lemons – juice and zest, coconut oil and the powdered vanilla.
3) Add the remaining ingredients and mix until smooth – the mix should be dropping consistency.
4) Spoon into cupcake cases and bake in the oven for 22 mins or until a light golden brown.
5) Remove from the oven and cool for 10 mins before removing from the tin and placing on a wire rack.
Lemon Cream Cheese Filling:
6) In a saucepan whisk together the coconut milk, agar agar, lemon zest, lemon juice and honey. Place on a medium-high heat for 10 mins. Stir continuously.
7) Remove from the heat and blend together with the remaining ingredients for the cream cheese until completely smooth.
8) Place in the fridge to cool for at least an hour (if you're in a rush you can always pop it the freezer for 15 mins).
Lemon Curd Frosting:
9) Add the lemon, honey, coconut oil and agar agar together in a saucepan. Bring to the boil over a medium heat - whisk continuously.
10) Reduce heat to a medium-low heat and continue stirring for another 5 mins.
11) Remove from the heat and stir in the condensed coconut milk.
12) Place in the fridge to cool for at least an hour (if you're in a rush you can always pop it the freezer for 15 mins). Once cool stir in the icing sugar.
Assembly:
13) With a knife cut a circle in the centre of each cupcake and scoop it out. (save the middles for another use!)
14) Fill the hole with lemon cream cheese – it should take 1-2 tbsps.
15) Leave to set for about 10 mins and then cover the top with the lemon curd frosting.
16) Sit back with your favourite fruit tea and enjoy the results of your labour! ;)