Laura's Naturally Sweet Blog
Psssst...............looking for naturally sweet, healthy, deliciously moreish cakes? You've come to the right place!
Hawaiian Pineapple and Coconut Upside-Down Cake
Light, moist, tropically fruity with that dash of coconut this truly is an extra special dessert!
It's 4.30pm in the afternoon but I can barely keep my eyes open as I struggle to adjust from the time difference. I'm freshly back from the beautiful islands of Hawaii – a truly magical place with stunning views, beaches and food that absolutely deserves its nickname of paradise.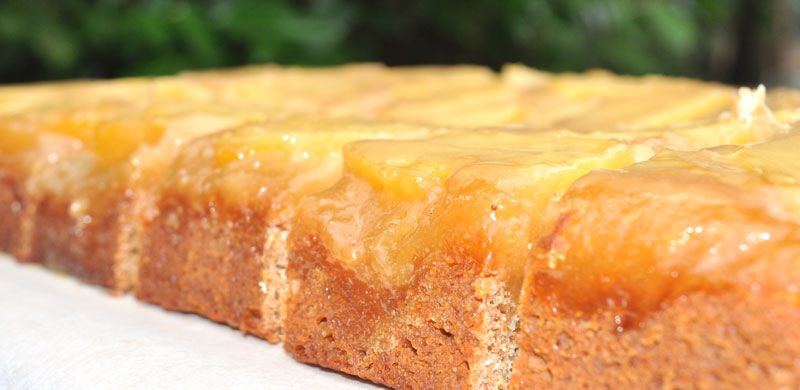 Hawaii - wonderful weather, idyllic beaches, fascinating landscape and without a doubt some of the most plump delicious fruits I have ever tasted.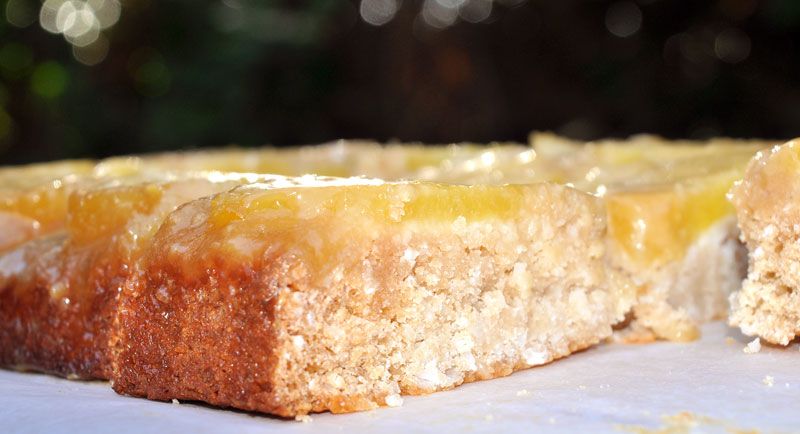 Those huge golden pineapples with their sensational sherbetie flavour were so amazing and so readily available everywhere. There wasn't a day that I didn't have pineapple at least twice or more. Every breakfast, at the roadside next to a viewing spot for a canyon or waterfall. On a catamaran, at an art gallery, during a waterfall hike and even after zip lining! And every one was perfect.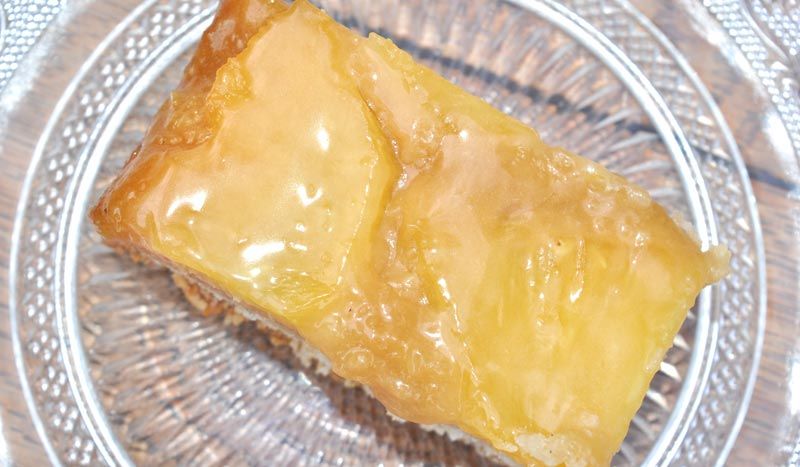 I have never before visited a place with so much beautiful produce. Avocados, mangos, grapefruits, bananas, oranges and macadamia nut trees to name but a few growing in peoples gardens, farms and at the roadside.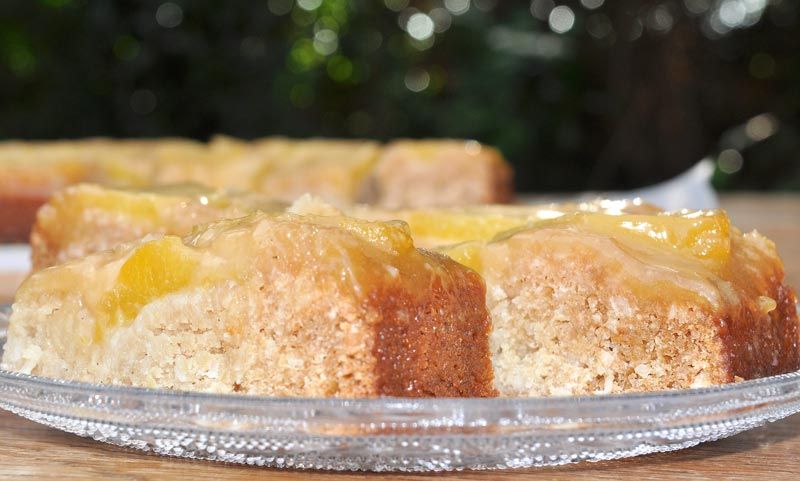 It inspired my imagination and I decided on the very very very long plane journey back to the UK, and the cold, damp English climate that, as attribute to such a beautiful place, I would make a series of Hawaiian themed treat - starting with a Pineapple and Coconut Upside-Down Cake.
It is so moist with that wonderful caramelized pineapple tropical taste and texture. It is light and delightful – sweet decadent and tasty.
Hope you enjoy this little taste of Hawaii…………………………..
Hawaiian Pineapple and Coconut Upside-Down Cake
Prep Time: 20 mins Bake Time 40 mins
Serves: 12- 18
Ingredients:
Coconut Syrup:
½ Cup Coconut Milk
½ Cup Light Coconut Blossom Syrup
1 tbsps. Arrowroot Powder
1 Cup Chopped Pineapple
2 tbsps. Desiccated Coconut
Cake:
½ Cup Coconut Oil – melted
¾ Cup Light Coconut Blossom Syrup
½ Cup Almond Flour
¼ Cup Rice Flour
¼ Cup Tapioca Flour
2 tbsps. Arrowroot Powder
½ Cup Desiccated Coconut
1 tsp. Powdered Vanilla
¼ Cup Non Dairy Milk
2 tbsps. Non Dairy Yoghurt
1 tsp. Baking Powder
½ tsps. BiCarb
Instructions:
1) Whisk to together all the ingredients for the coconut syrup and place on a medium heat for about 2 mins whisking continuously.
2) The mix will start to thicken – remove from the heat and allow to cool.
3) Preheat the oven to 170˚C
4) Spread the syrup on the base of a lined 7 x 11 inch baking tray. Place the pineapple on over the top and sprinkle with the desiccated coconut.
5) Beat together the melted coconut oil and coconut syrup until fully combined.
6) Add in the almond flour, rice flour, tapioca flour, arrowroot powder, desiccated coconut and vanilla and beat until smooth.
7) Whilst continuing to beat the mix slowly add the milk.
8) Finally add the yoghurt, baking powder and BiCarb and beat until fully combined.
9) Spread over the syrup and pineapple.
10) Place in the oven for 40 mins. After about 15 mins cover with a piece of brown paper to prevent the top from over browning.
11) Remove from the oven and cool completely in the tin before and slicing.