Laura's Naturally Sweet Blog
Psssst...............looking for naturally sweet, healthy, deliciously moreish cakes? You've come to the right place!
Ginger Nut Chocolate Truffles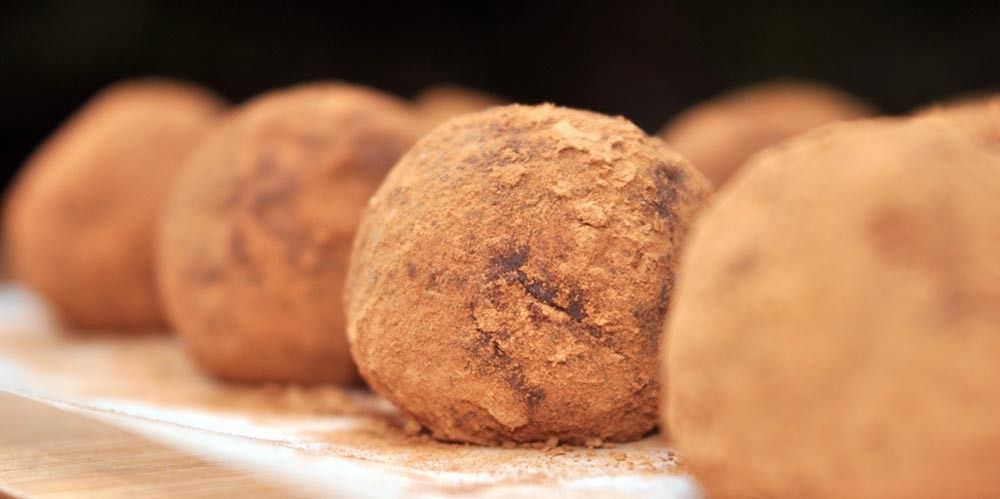 Luxury, just a little spicy, perfectly sweet, delectable rounds of chocolate heaven. These truly are amazing.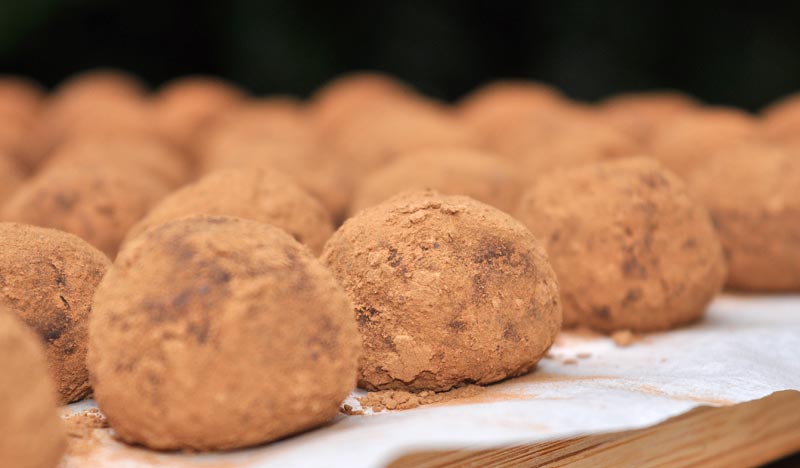 My sister came round with her daughter who had just made a batch of ginger jam truffles during her morning outing and I was invited to try one. I had been thinking about which flavour chocolates to put in my chocolate boxes this Christmas and these, ginger and jam truffles, were soooooooo good I knew I had to, immediately, set about making a recipe for ginger truffles using jam as a sweetener.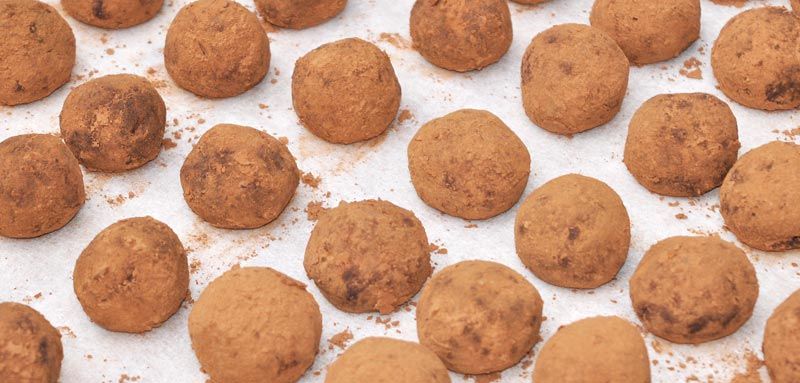 I wasn't sure at first which flavour jam to use. You know how much I love St Dalfour Jams, and I find them an incredible ingredient in my baking, so I popped round to Sainsbury's to check their shelves – they always have a pretty good array of Dalfour Jam. Low and behold I spotted one I have never seen before – Cranberry with Blueberry!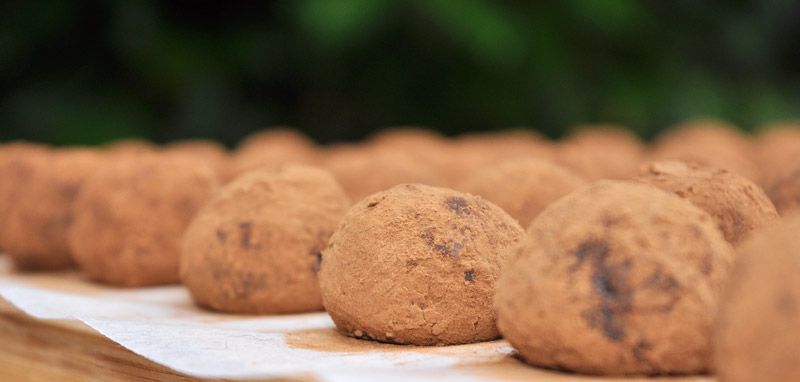 What could be better – especially at this time of year! I must confess that I bought three jars.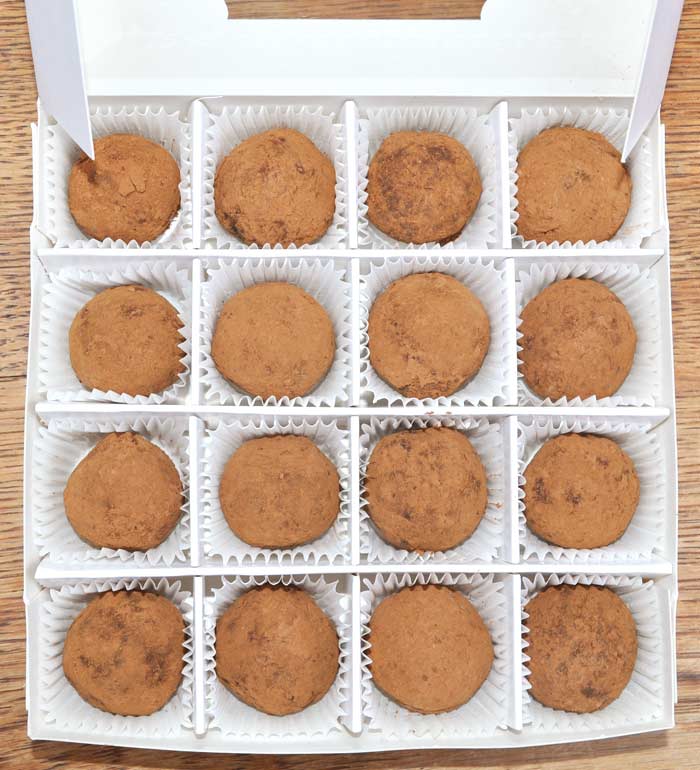 Well of course, firstly, you have to check that it tastes good before you use it (incidentally it was DIVINE!!!) and secondly, I immediately decided it would be the perfect jam for a Christmas orange and cranberry Bakewell tart I have had in mind for a little while now! Win win win!!! :D
The truffles were incredible and will definitely be the star of this year Christmas chocolate boxes. I also tried a few with a couple of drops of lemon extract added and they were amazing too! I'm pretty sure orange will be a winner as well!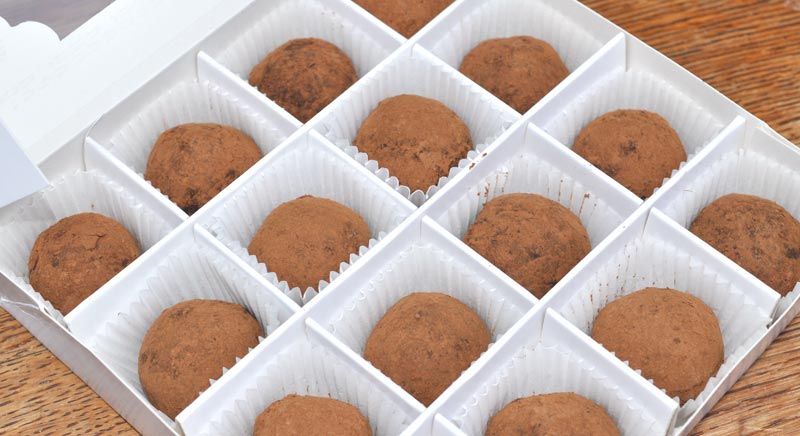 So have fun with this recipe - hope you enjoy!!! :D
Ginger Nut Chocolate Truffles
Prep Time: 20 mins Set Time: 2hrs
Serves: 30-40 Truffles
Ingredients:
¾ Cup Chocolate Drops (I used RealFoodSource Coconut Sugar Chocolate Drops)
2 tbsps Coconut Milk
18 Giant Gingernuts (1 batch)
¼ Cup St Dalfour Cranberry with Blueberry Jam (or any other jam of choice)
Cocoa Powder for Coating Truffles
Instructions:
1) Melt the chocolate drops in a bowl over a saucepan of boiling water. Remove from heat and slowly stir in the coconut milk.
2) Blitz the ginger nuts in the blender and then stir into the chocolate along with the jam.
3) Using a ½ tbsps measuring spoon measure and roll into balls. Roll in the cocoa powder to coat the outside.
4) Place in a petit four case and leave to set for 2 hrs. Place in boxes ready for Christmas! :D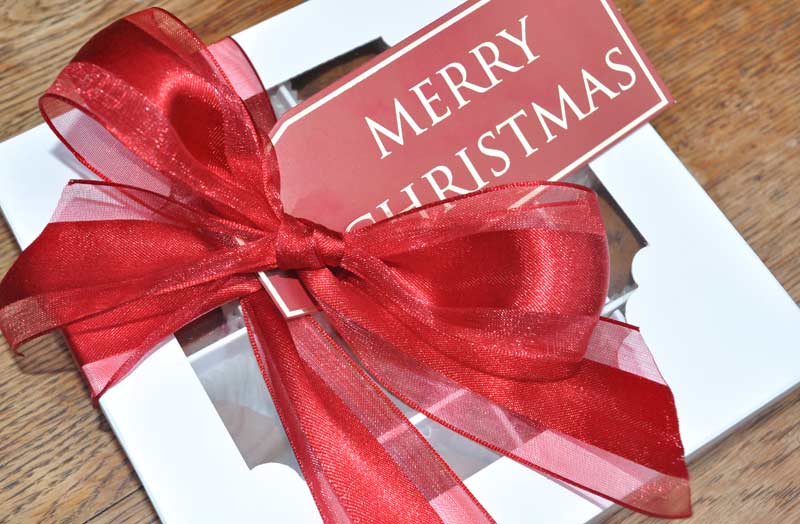 Liked this? Try these.............................................