Laura's Naturally Sweet Blog
Psssst...............looking for naturally sweet, healthy, deliciously moreish cakes? You've come to the right place!
Pumpkin Pie Chocolate Chip Cookies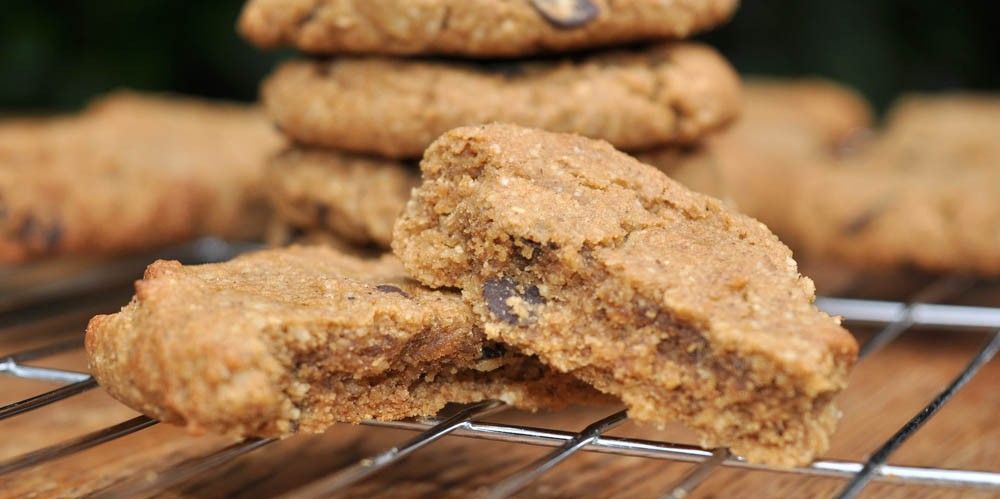 Soft, moist and perfectly delicious these scrumptious little cookies are the perfect accompaniment for all my favourite winter beverages!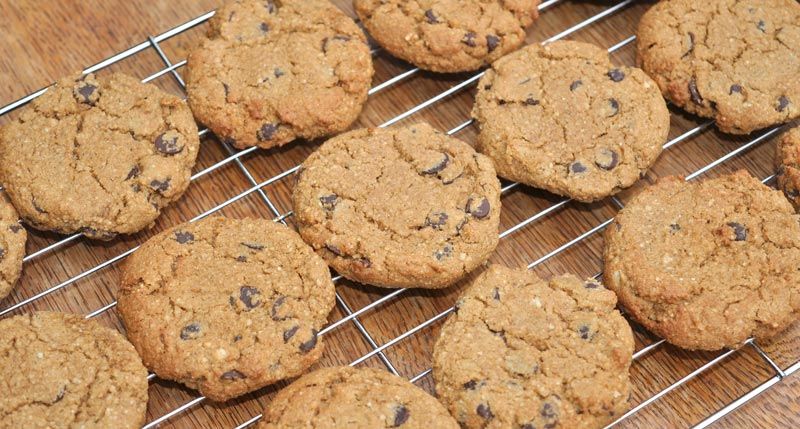 The leaves are turning, I see pumpkins everywhere and I know its autumn. The world is a sea of orange, red and gold and there is a slight chill in the air.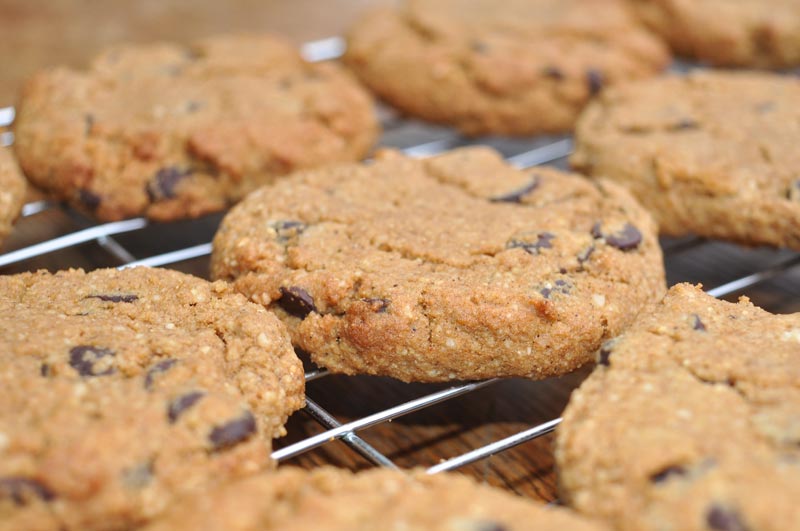 Not so good if your boiler has broken down - and, of course, this is always the time of year that the boiler does break down!!! - But you know you can always pop on the kettle, bake up a batch of these and you'll feel warmer in no time!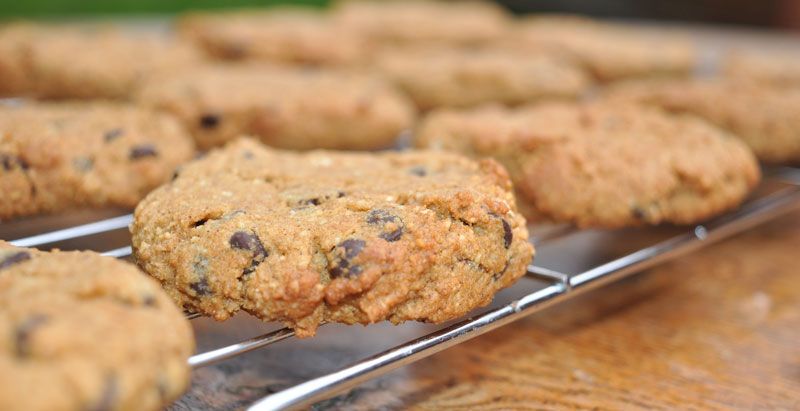 I've only just discovered pumpkin pie spice. A simple mix of cinnamon, ginger, nutmeg, ground cloves and mixed spice in the perfect ratios to create a delicate warming flavour. You can mix it up and store it in an airtight container for future use.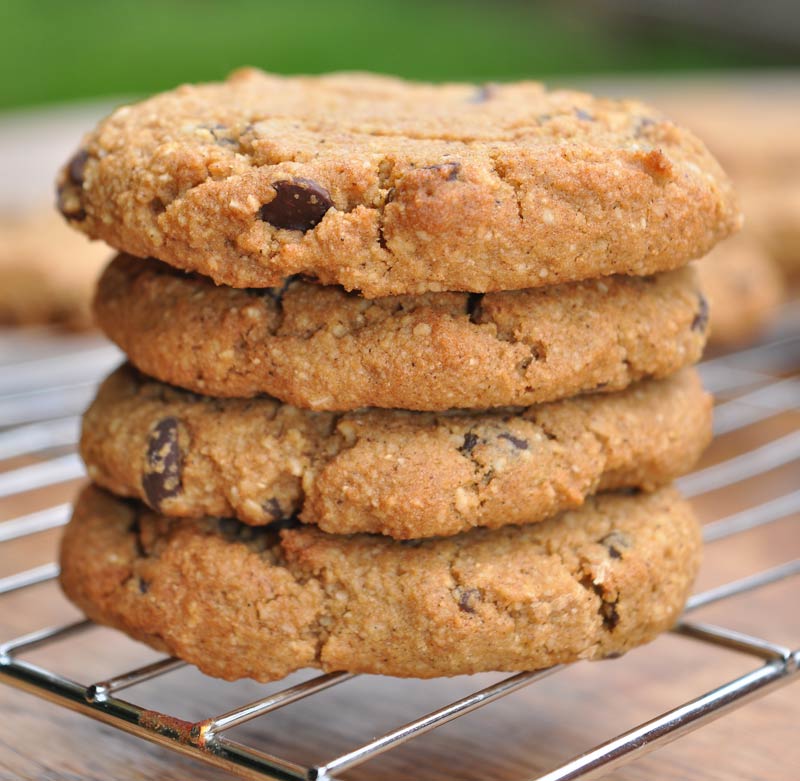 It's perfect for Cookies, Pumpkin Pie (obviously,) Pumpkin Pie Brownies, Pumpkin Pie Lattes – in fact anything that involves pumpkin pie!!!!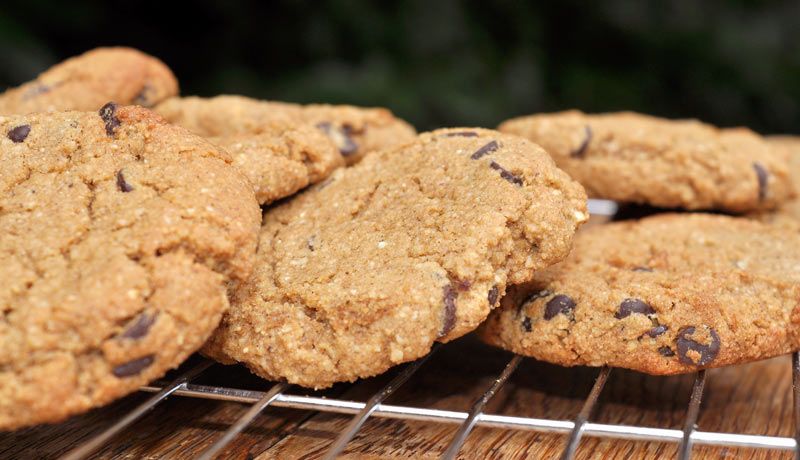 Pumpkins are worth making the most of when you see them. The season is short but make up some pumpkin puree and you can keep it in the freezer for 3-6 months. I made up a tonne and used it fresh (mostly because the freezer is jammed with summer fruits) - expect to see lots more pumpkin recipes here!!!!
So grab you favourite mixing bowl and let's get cooking……………………
Pumpkin Pies Chocolate Chip Cookies
Prep Time: 10 mins Fridge Set Time: 20 mins Bake Time: 10 mins
Makes: 24 Cookies
Ingredients:
½ Cup Coconut Oil (melted)
1 Cup Powdered Coconut Sugar
1 tsp. Powdered Vanilla
½ Cup Pumpkin Puree
½ Cup Almond Flour
¼ Cup Rice Flour
¼ Cup Tapioca Flour
2 tbsps. Arrowroot Powder
¾ Cup Ground Almonds
1 tsp. Baking Powder
½ tsp. BiCarb
2 tsps. Pumpkin Pie Spice
1 Cup Non-Dairy Chocolate Drops - I use RealFoodSource Coconut Sugar Chocolate Drops
Instructions:
1) Cream together coconut sugar and coconut oil. Stir in the powdered vanilla and puree pumpkin.
2) Gradually fold in the almond flour, rice flour, tapioca flour, arrowroot powder, ground almonds, baking powder, bicarb and pumpkin pie spice.
3) Stir in the chocolate drops before placing the mix in the fridge for 20 mins.
4) Whilst in the fridge preheat the oven to 170˚C
5) Using a 1 tbsp. measure scoop out the cookies and shape on a sheet of baking parchment.
6) Bake in the oven for 10 mins.
7) Remove from the oven and allow to cool for 10 mins before transferring to a wire rack.
8) Once cooled thoroughly place in an airtight container.