Laura's Naturally Sweet Blog
Psssst...............looking for naturally sweet, healthy, deliciously moreish cakes? You've come to the right place!
Coffee and Walnut Cookies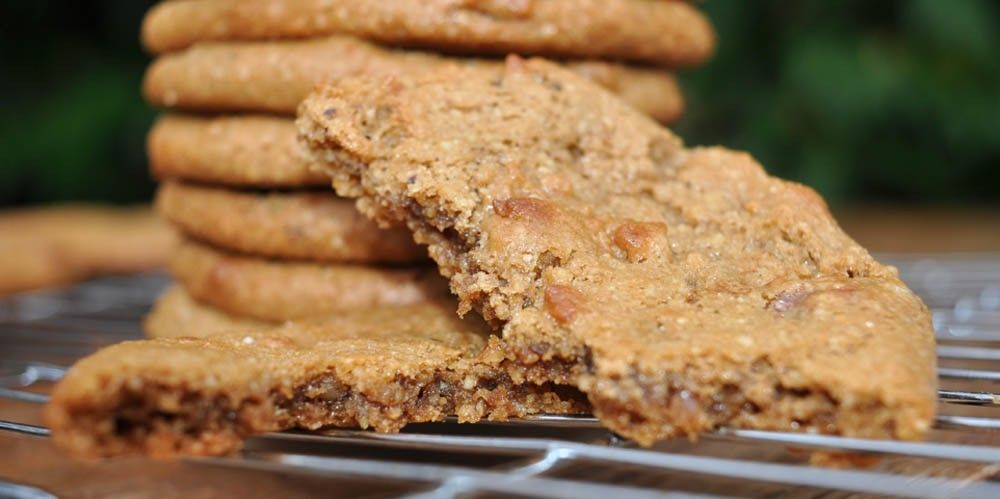 I'm not kidding when I say these are just insanely delicious. Coffee and walnut has always been one of those perfect combinations and this is no exception.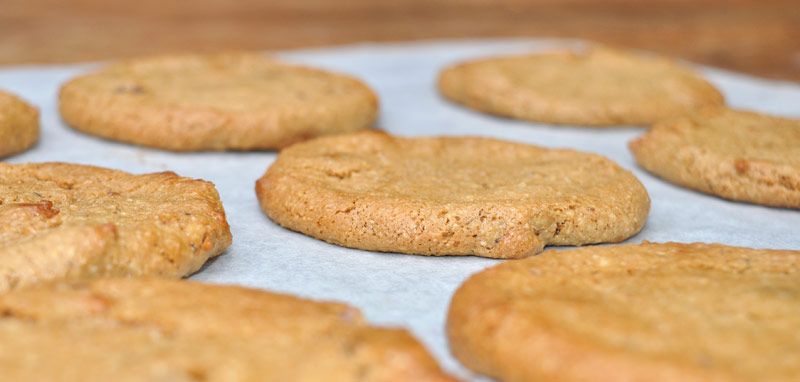 They have that luxury cookie tastes and texture - with a slight firmness on the outside and a soft, chewy centre – they are quite honestly delicious. Don't miss out the walnuts they give it just that perfect crunch – yum! :)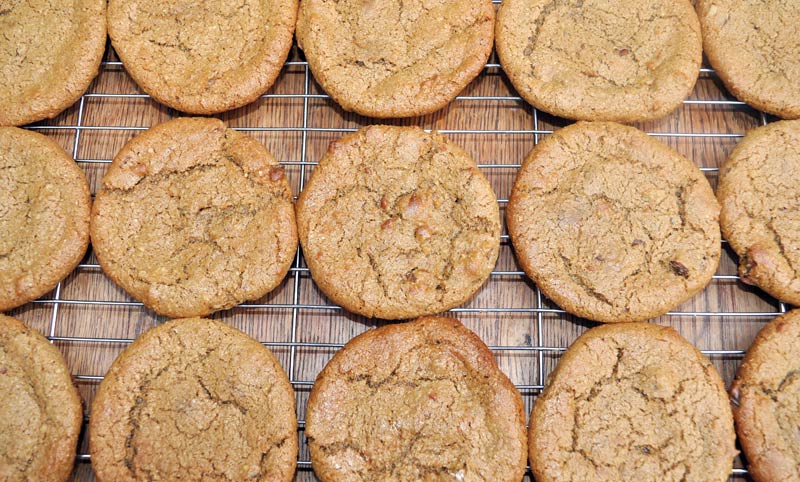 I love making nut butter cookies (and of course eating them) – peanut butter have been a favourite of mine for a while now but I love a bit of variety and peanut is a strong flavour, not that I'm complaining personally I love it, but sometimes it's fun to experiment and have a change.
I've more than likely mentioned it before (once or twice) but one of my favourite things about cashew nut butter is how easily it takes in other flavours – its makes it a great base for so many things.
So when I had the idea for a coffee and walnut cookies it immediately sprung to mind that it should be a Cashew Nut Butter Coffee and Walnut Cookie! I just asked my dad – the biggest coffee and walnut fan I know - what he thinks of these cookies…………….wait for it……wait for it (he's eating it) wait for it – he says he really needs to try another one before he can give me an opinion.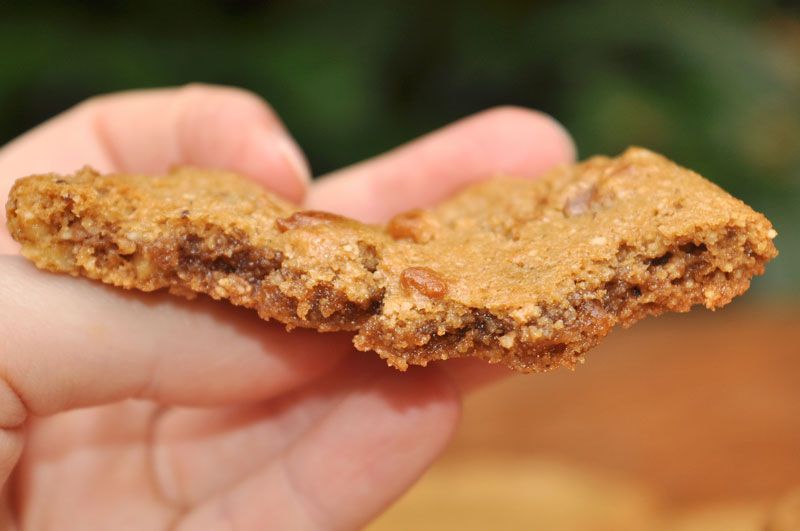 Hmmmmm should I fall for that again? Ah hang on he says they are 'ah fabulous' – not a bad review from a coffee and walnut connoisseur!
Coffee and Walnut Cookies
Prep Time: 10 mins Bake Time: 10 mins
Makes 18 Large Cookies
Ingredients:
1 Cup Cashew Nut Butter or you can make your own - recipe here :)
2 tbsps. Coconut Oil - melted
3/4 Cup Powdered Coconut Sugar
1 Cup Ground Almonds
1 tsp. Powdered Vanilla
1 tsp. Baking Powder
½ tsp. BiCarb
¼ Cup Non-Dairy Milk
1 tbsp. Instant Coffee
½ Cup Chopped Roasted Walnuts or Pecan Nuts
Instructions:
1) Preheat the oven to 170˚C
2) Cream together cashew nut butter, coconut sugar and coconut oil. Stir in the ground almonds, powdered vanilla, baking powder and bicarb.
3) Dissolve the coffee in the non-dairy milk and stir into the mix until thoroughly combined.
4) Stir in the walnuts.
5) Using a 1 tbsp. measure scoop out the cookies and shape on a sheet of baking parchment.
6) Bake in the oven for 8 mins.
7) Remove from the oven and allow to cool for 10 mins before transferring to a wire rack.
8) Once cooled thoroughly place in an airtight container.